July 7 a video or rather a slide-show with open graves and an audio appeal to spread around this video appeared on Youtube.
A voiceover alleges: "At this moment in Sloviansk Ukrops dug out graves of their 200th men  that they themselves had executed by shooting. At this moment they are putting newly dead bodies of peaceful people in these graves". Then it is stated that all this is done just for "Ukr-media" to be able to accuse "the citizen soldiers" in atrocities. That's why everyone must urgently repost this news in social networks.
Many people considered the appeal and posted the video in Odnoklassniki, Vkontakte and on portals.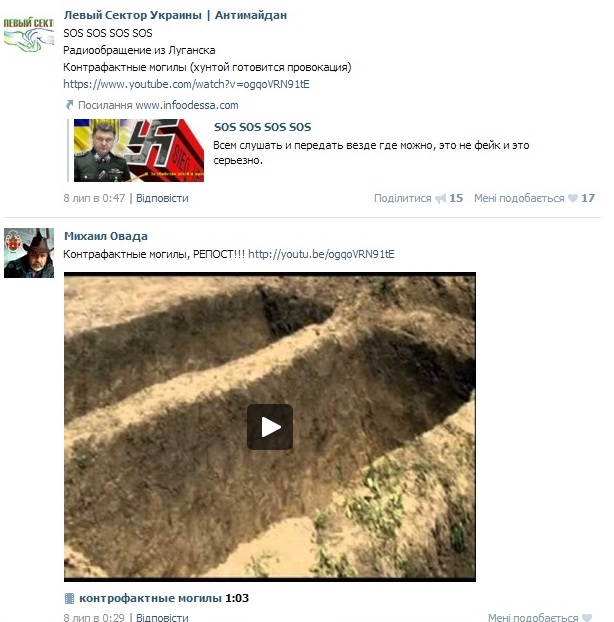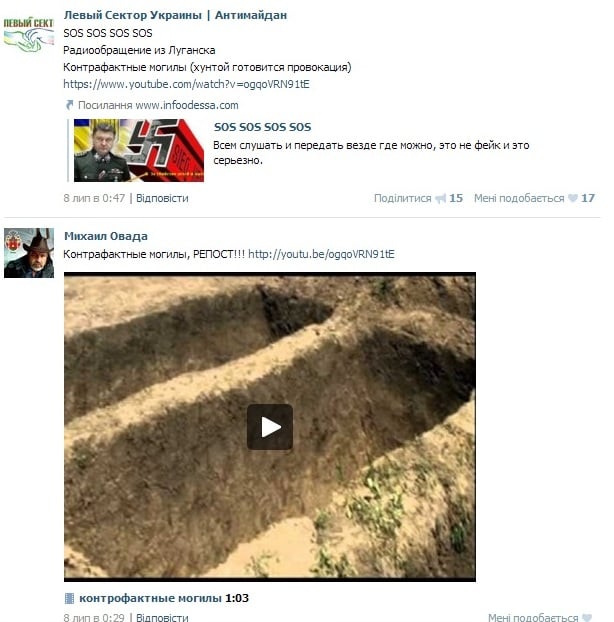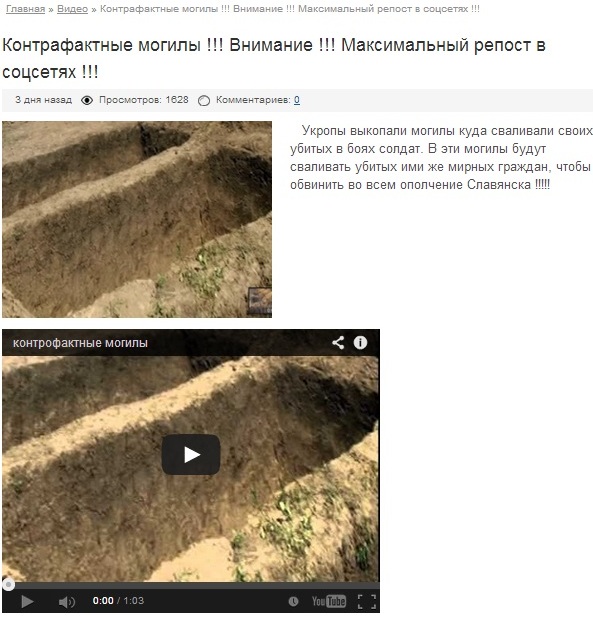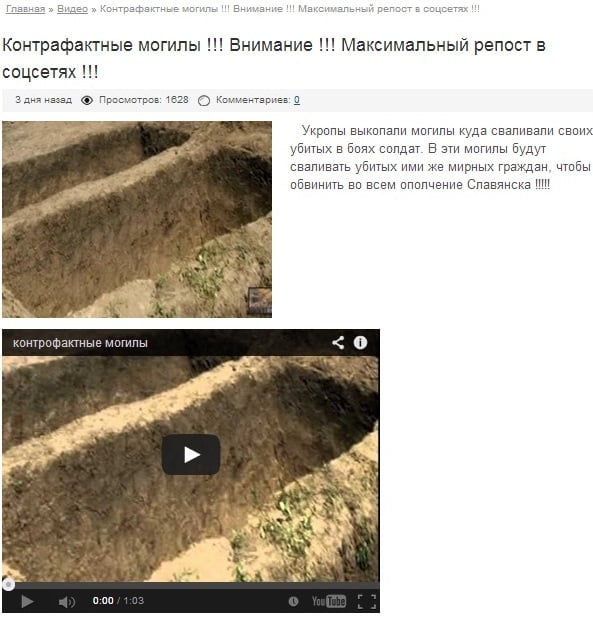 But this slide-show does not correspond to reality. Let's examine the slide-show consisting of four photos. These are three photos of general shot, that is they show a lot of open graves, and one photo with a close shot hole, a stick in it, and a piece of cloth near the hole.
Let's start from the first picture.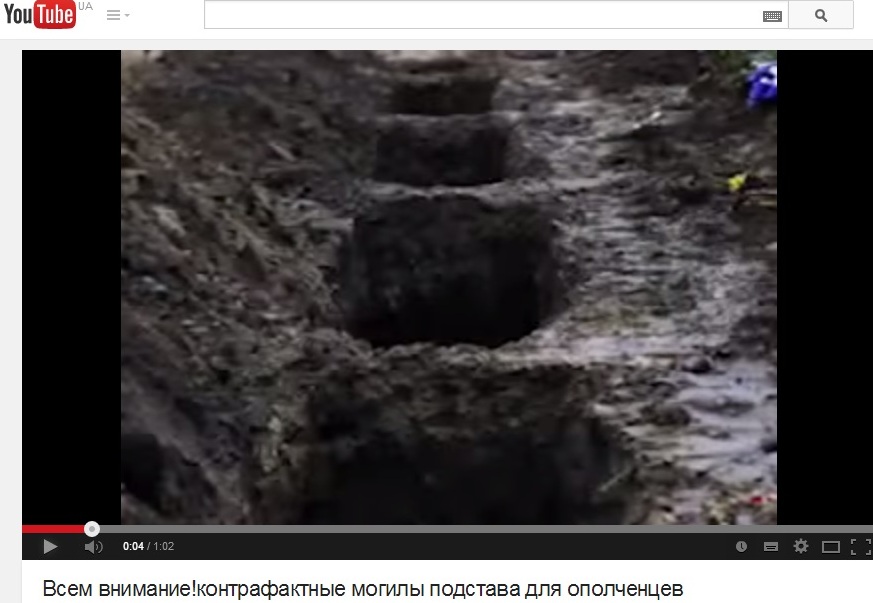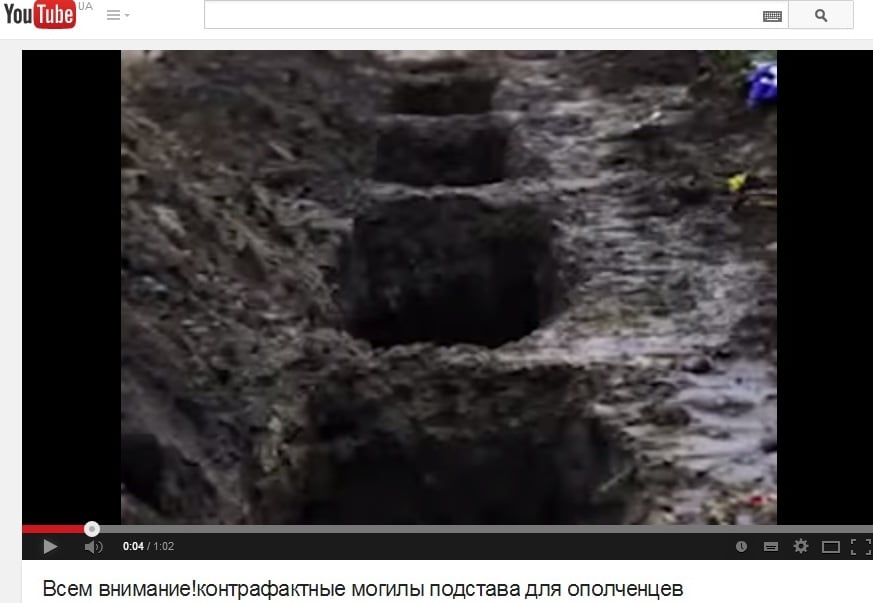 Here is the original. This photo is from Mexico. It can be seen on the video (also Mexican) as well.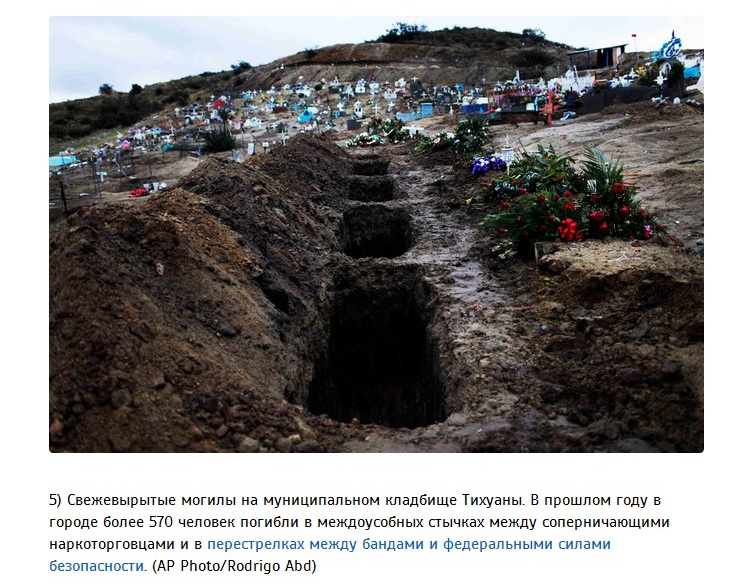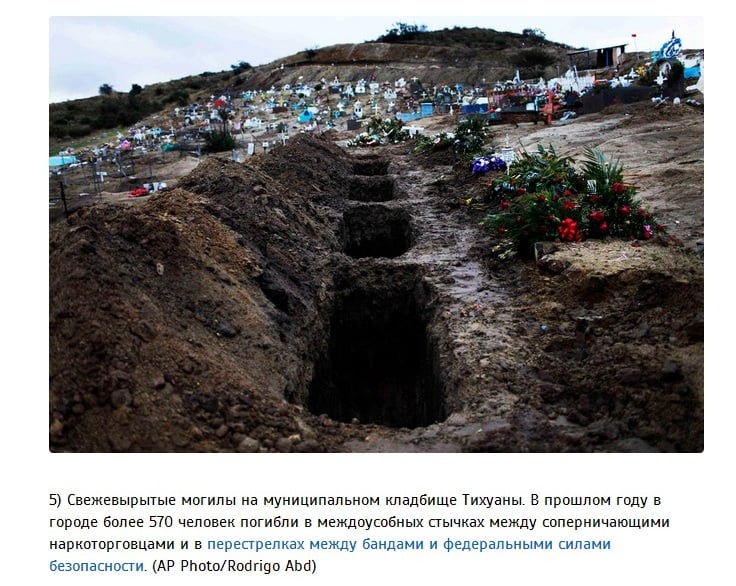 You have just to cut off the Mexican photo and to keep only its central part in order to make searching of the original more difficult. As everyone, who knows how to use a graphic editor, we also succeeded in doing this.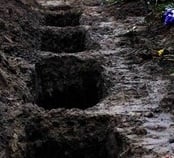 On the next picture we can observe a few graves.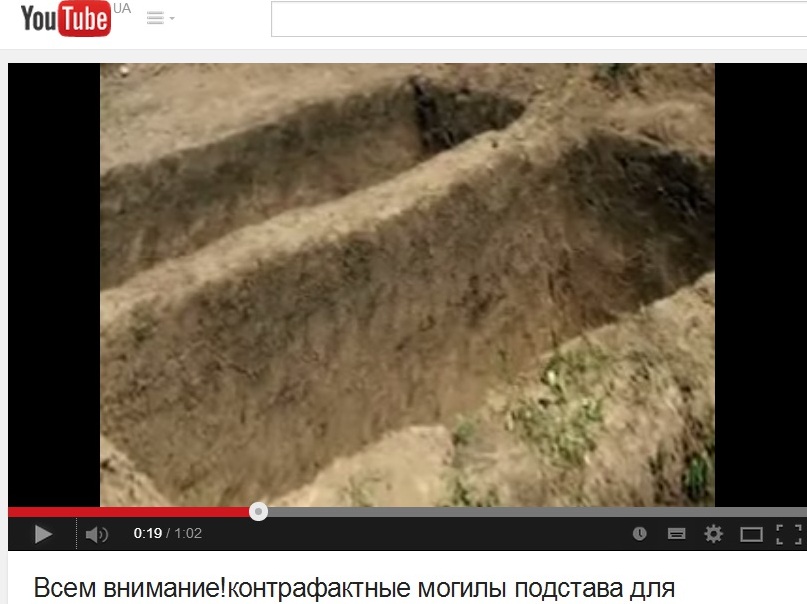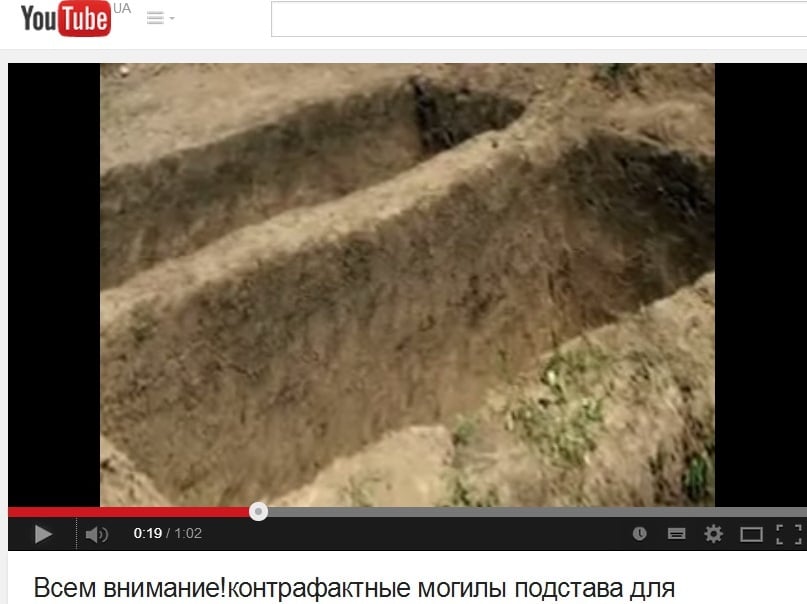 These graves were dug in Ukraine, however not in Sloviansk, but in Odesa, not "at this moment", but as far back as in August 2010.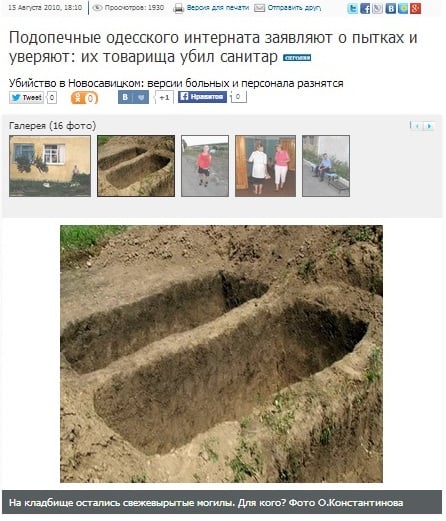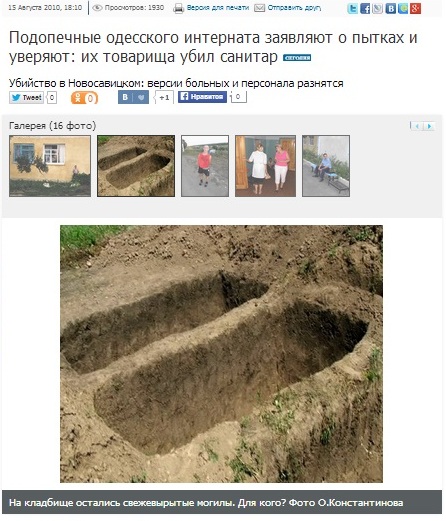 Then we again see a lot of graves.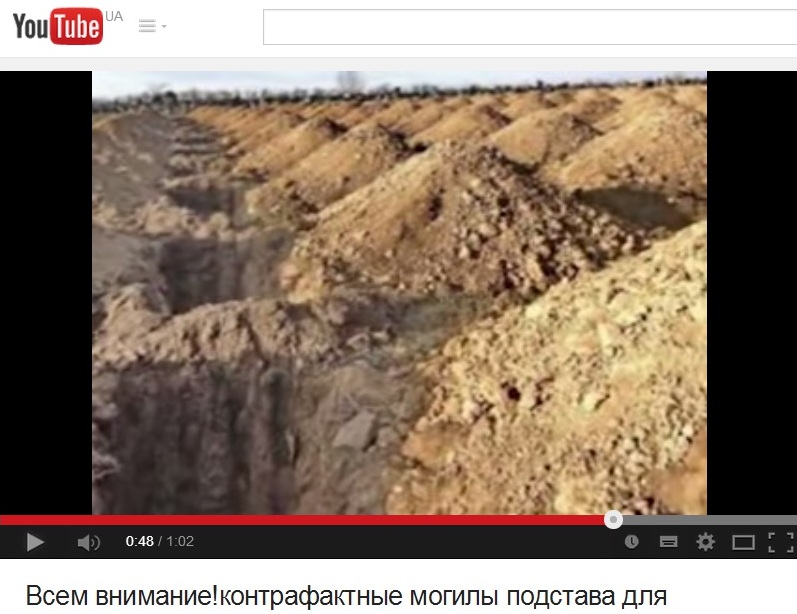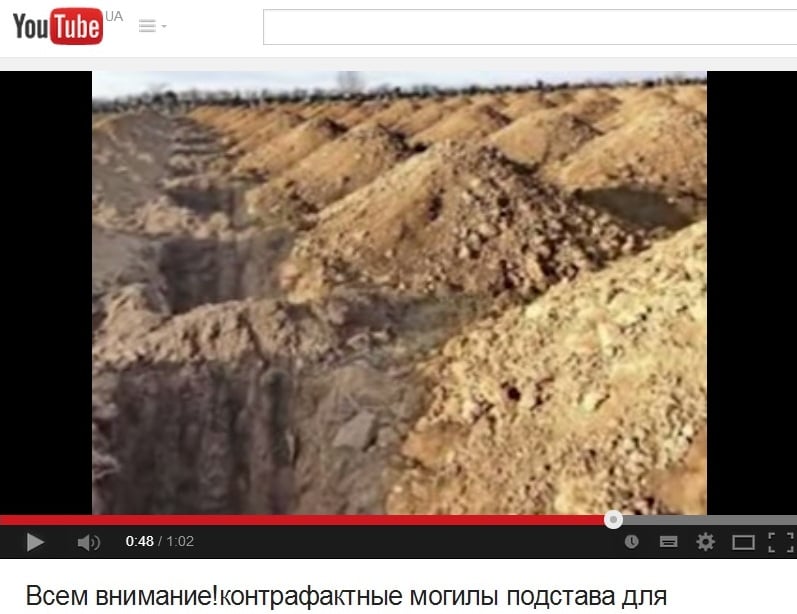 Again these are in Ukraine. Only not in Sloviansk, but in Kherson six months ago. Someone dug up graves "for future use" on the Kherson city cemetery. Local mass media wrote about this fact.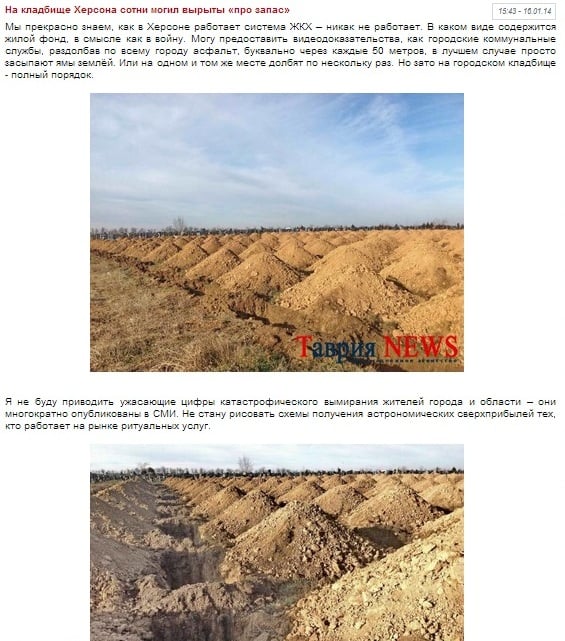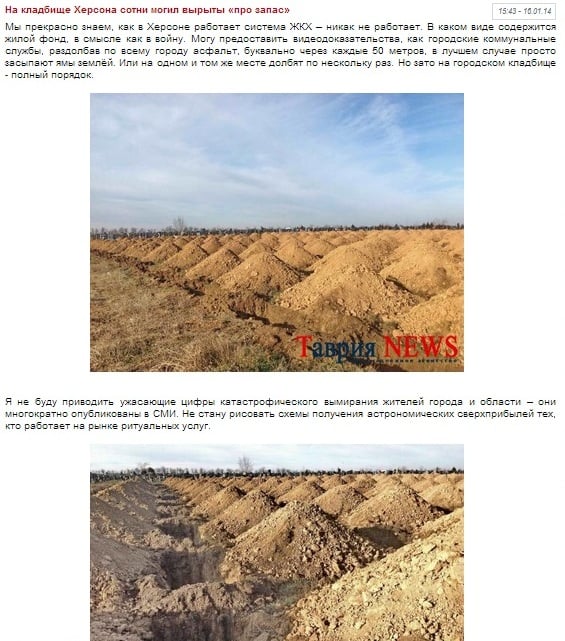 And the forth picture. Note that in the right top corner we can see bricks or rather part of a wall. So this is not even a grave, but a hole dug up near some construction.