On March 12, the website for Voice of America (VOA) posted a video item entitled "In Eastern Ukraine, Civilian Deaths Push Men to Join Rebels." The report was by Patrick Wells, who had visited Donbas. In the video he inaccurately describes the "new faces of the Ukrainian rebel army, part of the Don Cossacks battalion." The report also incorrectly describes them as "miners" and "businessmen."
In fact, there are no Ukrainian Don Cossacks battalions fighting in east Ukraine against Kyiv. Russian Don Cossacks, led by Nikolai Kozitsyn, fight in the region. Kozitsyn, who is on the U.S. and EU sanctions lists, openly urges Russian Cossacks to fight in Ukraine.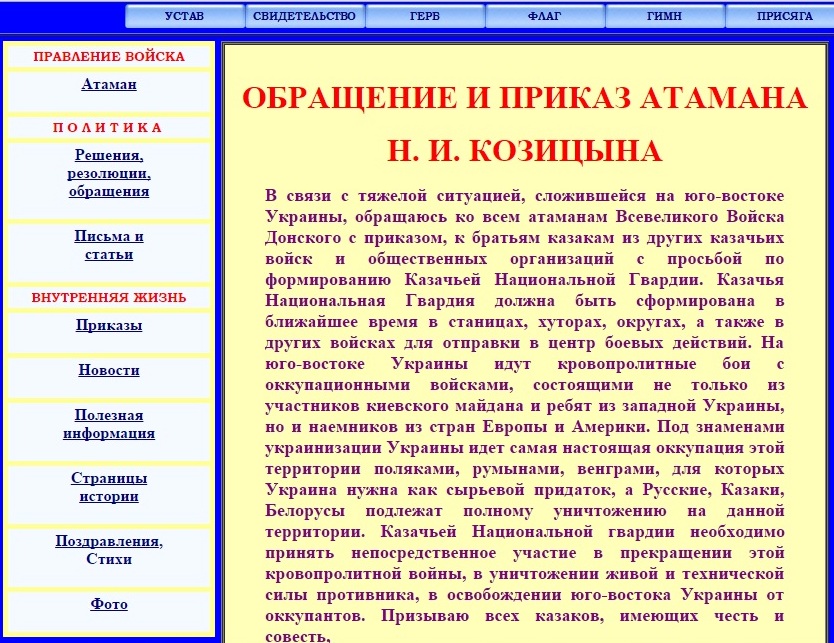 Ukraine's Security Service intercepted a phone conversation in which Kozitsyn admits to giving the order to shoot the Malaysian airliner last summer. "Why the hell were they flying? This is war going on," he was taped saying.
https://www.youtube.com/watch?v=Fe3w1_Kc8lM
Don Cossacks do not comprise businessmen and minors. They are highly trained fighters. Even the Kremlin's mouthpiece, Lifenews, reports that thousands of Don Cossacks are fighting in Ukraine.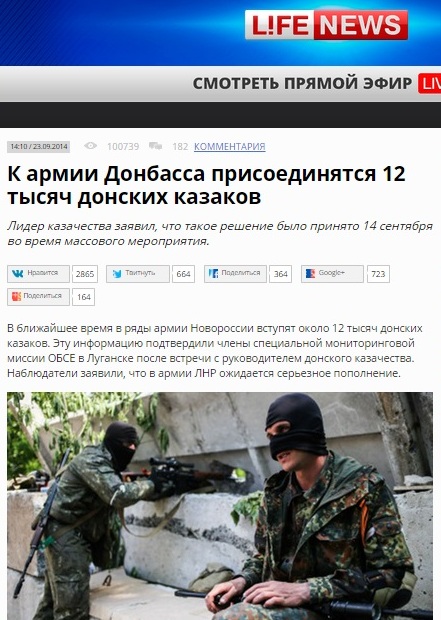 The VOA video was soon removed from the site, though it remains on its Facebook page. However, it does add the line: "Some fighters joining the rebellion from Russia have also been identified as Don Cossacks."