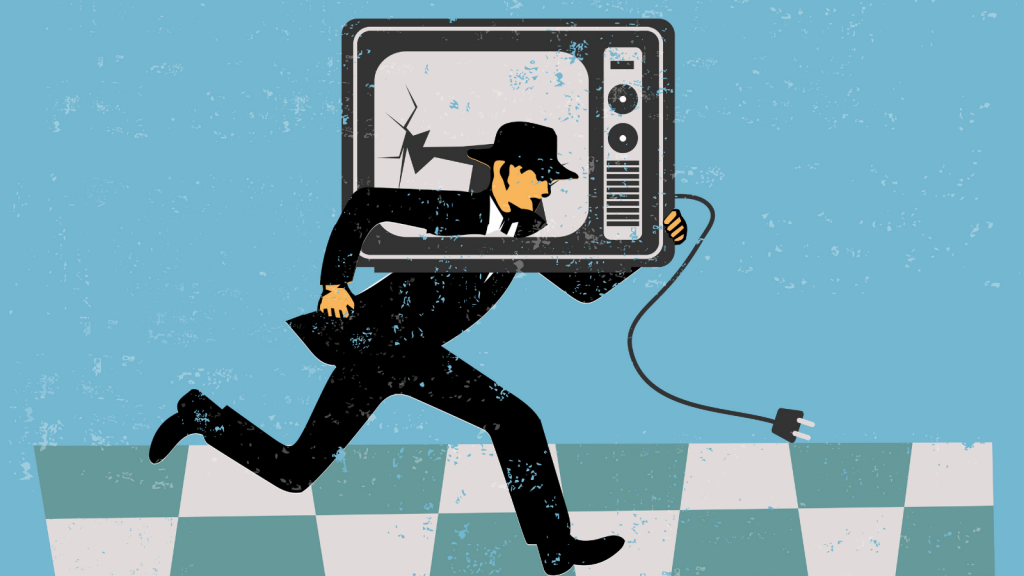 Sociological research by British think-tank Sociolytics suggests: not much.
At the outset of the mass protests against Alyaksandr Lukashenka in Belarus, a number of journalists working at Belarusian state channels went on a strike. Most of them were soon fired and replaced by media "specialists" from Russian state-controlled media companies. As a result, the rhetoric on Belarusian state TV channels became more aggressive in support of the incumbent regime, including by consistently denigrating protesting Belarusians and smearing foreign diplomats.
But what have these Russian media "specialists" actually achieved?
Research by a British think tank, Sociolytics, suggests: not that much. Sociolytics conducted a study in September and October based on an online survey (1276 respondents), a qualitative study (25 interviews) and an analysis of media consumption in Belarus developed on the basis of open sources. Their findings are extensively presented by the independent Russian-language outlet Meduza.
Pro-Kremlin "media technologies" cannot be copy-pasted in Belarus
According to the researchers, the assumption that pro-Kremlin media "technologies" can be copy-pasted and applied to Belarus is wrong.
Firstly, Belarusians seem to have significantly less trust in their country's state-run television channels than their peers in Russia. According to Sociolytics, over 54% of Belarusians favour independent media and only 29% prefer state-owned media, whereas the figures are almost diametrically opposed in Russia[1].
Of course, gauging and comparing public trust in media across different countries presents a number of challenges. Nonetheless, it is worth noting that according to Sociolytics, many Belarusians are turning away from state-run television. Over 43% of respondents said they never watch state-controlled TV (in Russia the figure is closer to 21%). And to the chagrin of local and foreign "media specialists," suspicion towards state-run TV is growing stronger: 13% of Belarusians who at least sometimes watched state TV channels told the researchers they started watching them less often.
Distrust in state-controlled TV channels is closely related to the coronavirus pandemic, which forced Belarusians to critically evaluate information sources. Lukashenka's insistence that there was no pandemic and that sauna and vodka were the best ways to stay healthy drove Belarusians away from state-controlled newspapers and television towards online sources. In September, 58% of Belarusians said they changed their media preferences, and this trend continues to grow.
The power of social media
Social media is used widely in Belarus, and according to Sociolytics research, it is not restricted to youth. As the protests began, older people started seeking information online more regularly. The initial attempts of authorities to solve the problem by imposing a blanket shutdown of the web backfired. Many Belarusians turned to Telegram – the single digital platform that was accessible.
Data from the search engine Google extracted in October showed that over the 90 previous days, the number of search queries for NEXTA Telegram channel, which became the main independent information source about the ongoing protests, grew by a whopping 500%. According to the calculations presented by the DFRLab, NEXTA Live Telegram channel gathered over 1,8 million new subscribers in the first week after the election. In a country with population of 9,4 million people, NEXTA and NEXTA live Telegram channels have managed to attract over 2,9 million subscribers. As retaliation, both Belarusian state-media and pro-Kremlin media operating in the country accused NEXTA of being run by Polish secret service and instigating violence in the country. At the end of October, NEXTA Live Telegram Channel and its logotype were declared "extremist material" in Belarus.
Researchers at the DFR lab note, however, that since the protests erupted in August, NEXTA has lost some of its followers – around 17%. Nonetheless, the engagement with NEXTA's content remains high while the number of Telegram followers of other independent media outlets in Belarus continues to grow.
Sociolytics also found that more than a half of Belarusians are able to distinguish disinformation from factual information. The researchers asked Belarusians to evaluate the credibility of headlines selected from various sources online and found that 54% of the respondents were able to distinguish between quality reporting and fake news. Crucially, the majority of Belarusians (nearly 60%) appear to take a proactive approach when choosing their sources of information, as they consider it their own responsibility to avoid disinformation. Over 38% say they pay attention to the objectivity of journalists and over 40% consider whether a news source is free from censorship.
Perhaps striving to avoid censorship, Belarusians place a lot of trust in social media. Sociolytics found that Belarusians trust local social networks as much as their close circles of family and friends. This poses certain risks, as the authorities can use pro-Kremlin tactics to create fake accounts and bots in an attempt to undermine public confidence in protests. However, the researchers note that changing the minds of a population 54% of which is able to distinguish between trustworthy and misleading sources of information will likely take much more effort than similar attempts in Russia.
Subverting a society that is demanding respect of its civil rights s not an easy job, even for pro-Kremlin media "specialists".
Based on: https://meduza.io/feature/2020/11/16/perelomit-oppozitsionnye-nastroeniya-v-belarusi-dolzhen-desant-rossiyskih-polittehnologov-nu-i-kak-poluchaetsya
[1] The researchers compared these results with 2019 data from King's College London, which shows that almost 62% of Russians favour state media, and only 20% prefer the independent one. However, a recent Deloitte survey found that only around 23% of Russians trust television as a source of information and 55% of Russians consider internet their main source of information.