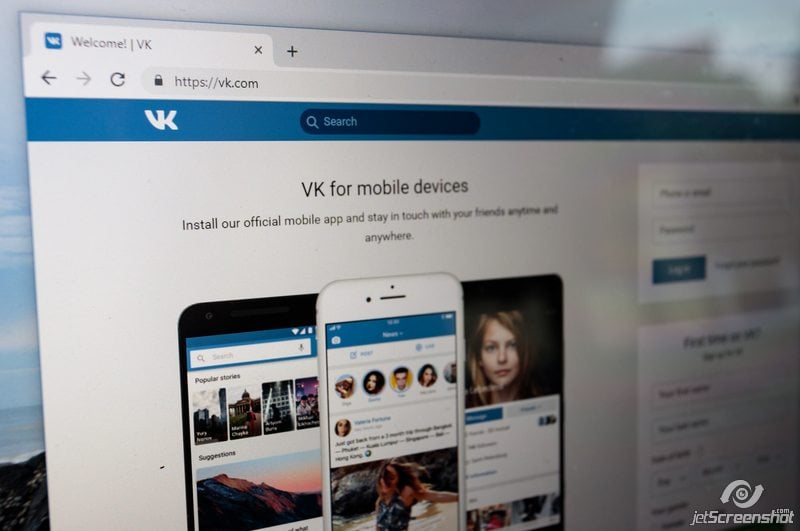 By Oksana Iliuk, for Ukraine World
Ukrainian President Volodymyr Zelensky regards the ban on Russian online platforms to be inefficient. Meanwhile, Ukraine is still facing Russian information aggression. Here are conclusions to bear in mind after the 2-year long ban.
In May 2017, Ukrainian President Petro Poroshenko imposed sanctions on some Russian Internet services. Namely, VKontakte and Odnoklassniki (the two most widely-used social networks in Ukraine); Mail.ru (an email service); and Yandex (a search engine, maps, taxi service). The presidential decree requires Internet providers to block access to these sites for three years. The second anniversary of the introduction of sanctions and the arrival of the new President are good occasions to talk about the results of these sanctions.
Before the ban, VK and Odnoklassniki were the most popular social media in Ukraine with a reach of 67% and 29%, respectively. Though the ban is still active, some Ukrainians are still using them with the help of a VPN. The question then arises: is it effective? Even more, is it still relevant?
After President Poroshenko's decree, some Western media and NGOs "added" Ukraine to the list of countries that limit Internet access. Some compared Ukraine with China, Russia, North Korea and others.
The Ukrainian case is different: the country needs to address the real challenge of Russian information warfare. This warfare proved to be extremely efficient in conquering the hearts and minds of people in the post-Soviet space and a supporting instrument in Russia's military and political expansion.
Anastasiya Apetyk from the Expert Center for Human Rights, explains that any restrictions shall be in accordance with the law, so that "the President's decree is a matter of national security: the Constitution of Ukraine grants the freedom of speech, but it also explains that this freedom can be limited if there is a threat to national security. The law clearly outlines those threats."
On the other hand, there is some room for improvement. Anastasia comments that "sanctions should be in place only if there is proof of actions that undermine national security rather than affiliations of the company or foreign citizenship of its stockholders. Also, the legal procedure of limiting access should be developed, as now it is done only with the decision of a court."
Ukraine is not the only democratic state that used its right to limit Russian media platforms.
Latvia's National Electronic Media Council has imposed a three-month ban on the rebroadcasting of Russian channel Rossiya RTR. Latvians identified hate speech and disinformation on RTR, which led to sanctions. The European Commission agreed that this ban complies with EU laws, in particular with the Audiovisual Media Services Directive, which prohibits hate speech. Facebook also has experience of blocking Rusian media channels: it has banned 4 Maffick Media pages (In the Now, Soapbox, Waste-Ed and Backthen).
Another argument in favour of the president's decree is that VK and OK are flooded with pirated media content. Even more, pornographic materials on these platforms are widely disseminated, especially on VK. After the two-year long isolation of VK, Ukrainian users shifted towards paid music and media services: Google Music, Spotify, Sound Cloud, Deezer.
Facebook has also seen some sympathy from Ukrainian users: after sanctions, Ukrainian VK and OK residents moved to Facebook. It made Facebook the most popular social media in Ukraine.
Facebook is now facing a lot of criticism around the world for its failures to regulate itself and protect users; but compared to it, many things on VKontakte look worse. Let's have a look at both networks. The main markers of comparison are content management, security and data protection, relations with governments and business. This comparison is carried out with respect to the Ukrainian context.
Content management
To start with, now VK is even more pro-Russian, as Ukrainian opinion is missing. According to the analysis carried out by UkraineWorld and Internews Ukraine, today, Vkontakte is a breeding ground for hate speech, pro-Russian and anti-government (separatist) messages. Pro-Ukrainian content is often blocked by moderators, usually without any explanation. After the Revolution of Dignity, "Right Sector" and "Euromaidan", two of the most pro-Ukrainian communities in VK, were blocked at the request of the Federal media watchdog. This case is no exception. After the public made their feelings known, the communities were unblocked again.
In terms of Facebooл, Ukrainians can speak by themselves in the community, which is not originally pro-Russian. VK is filled with anti-Ukrainian vibes, so Ukrainian users had toput tremendous efforts into their voice to make their voice heard in this community.
VK rules and procedure are vague, which means that there is space for manipulation. The federal media watchdog also takes care of Russian content. After the suicidal VK game for teenagers, moderators developed an algorithm, able to delete the respective content. At the same time, there are cases when VK deleted anti-Putin messages. The most famous one is about a gravestone with Putin's picture. When users noticed that moderators were constantly deleting the picture, some of them spoke up. VK explained that the picture is fake and has to be deleted. The truth is that picture is real: activists placed this gravestone as an act of their opposition to Putin. We can assume that VK has an algorithm, able to detect content related to Putin. VK has clear signs of managing content opposing the Kremlin's opinion that violates freedom of speech and expression.
Social networks have become a top platform for swaying public opinion. Facebook is no exception: fake accounts, bots and hate speech are all there. In contrast to the VK, Facebook is more open to the public; the rules and procedures are transparent and accessible. That is logical: Facebook was originally popular among Western communities, where the rights of consumers and intellectual property are respected. Pavlo Belousov, expert at Digital Security School 380, explains to UkraineWorld, "Facebook doesn't need pirate or porn traffic. On the contrary, VK built its audience by giving access to pirated music and video. The Mail.ru group has no interest in Western markets, so it doesn't care about intellectual property".
Another argument in favour of the Facebook approach is that it's improving. Facebook learnt the lesson after several cyber breaches and the Cambridge Analytica case. Facebook is improving, while VK approach remains mainly the same. Facebook launched a bunch of initiatives: location verification for communities, algorithms for detecting and deleting bots, room for fact checkers and many more. A 2018 study found that during the 2016 – 2018 period, Facebook's role in the dissemination of misinformation was reduced. Facebook is changing the algorithm of content distribution on a regular basis, while VK is not. This prevents manipulation, as content creators need time to understand the new model and only then to adapt content.
Security and data protection
After the ban of VK, some Russian trolls migrated to Facebook. There are bots on Facebook as well, but again the difference is in social media policy on this issue.
The research of Oxford Internet Institute outlines: VK is the easiest and cheapest platform for deploying bots due to the lack of strict security measures. At the same time, Facebook proves to be the most efficient in protecting user data, which makes it the most challenging and expensive platform for the deployment of bots. VK regularly deletes inactive accounts, while Facebook detects bots and even trolls to be deleted.
Personal data is collected by both social media platforms. The difference is in access to collected data. Pavlo Belousov, emphasizes that "Facebook never allocates their servers in 'unreliable' countries like Russia. Even though Russian law forces companies to do so, Facebook refuses". VK gives a limited toolbox for security management that is irrelevant as Russian security services still access private files. Facebook, on the other hand, gives the user a chance to set all privacy settings.
Relations with governments and business
As both social media platforms collect personal data, the question arises: what for? Despite the common fact of actually collecting the data, the motivation is different. Facebook faced plenty of criticism, especially after the explosive Cambridge Analytica episode. What is clear here is that Facebook is a corporation that is interested in making money. There are proven records of connections with Amazon, Google and others. Facebook shared only that data which users somehow approved, consciously or hot-headedly.
VK, on the other hand, is famous for connections with politics, particularly the Russian authorities. There are proven records of VK storing the private information of users for an indefinite period. Kristian Shinkevich used his right, provided by the EU General Data Protection Regulation, to request his personal information from Vk.com. He found out that VK stores all the information that was ever transmitted via this social network: uploaded files, their exact address, and name, date added, direct link, voice messages, PDF documents. On his Facebook page, he emphasizes that VK stores"addresses of pictures from Saved Photos album (protected); the complete history of conversations, including removed, with all the attachments including removed ones."
What is next?
In overall terms, VK and Facebook have different values at their roots. While some experts consider this ban a violation of human rights. It's important to remember that the nature of VK is different than that of Facebook. VK itself violates human rights, disrespect intellectual property, abuses privacy and empowers hate speech. Sanctions on VK were and remain a highly-disputed move, but they raise an important issue in modern-day societies: should the rules of freedom apply to those who consciously violate this freedom, and even use it as an information weapon?
By Oksana Iliuk, for Ukraine World
Oksana Iliuk – analyst at UkraineWorld and Internews Ukraine
This article was prepared with support from the International Renaissance Foundation