Russian mass media – including RIA Novosti, Lifenews, and RT – stated that "[Dmytro] Yarosh and two of his battalions were advancing on Debaltseve." The journalists cited the official site of the National Guard of Ukraine. However, many readers were confused by the fact that the Right Sector had nothing to do with the National Guard, and that there were no Right Sector battalions near Debaltseve.
Moreover, the National Guard published this news on February 14, 2014, therefore before the ceasefire came into effect. Russian mass media presented it as a hot news item on February 15, the date of the ceasefire's implementation. This is important, because if this posting was dated February 15, it meant that Yarosh had declared that his soldiers would not adhere to the ceasefire.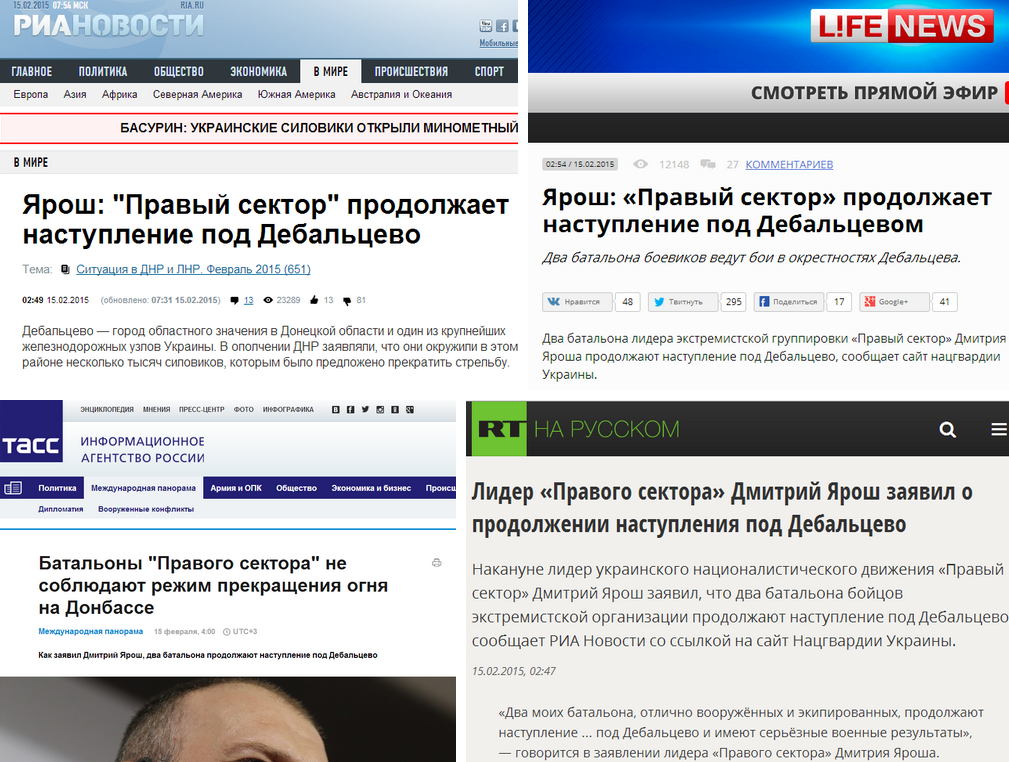 It is notable that after this critical nuance had been picked up by many Internet users, somebody changed the date of the item to February 15 on the National Guard site.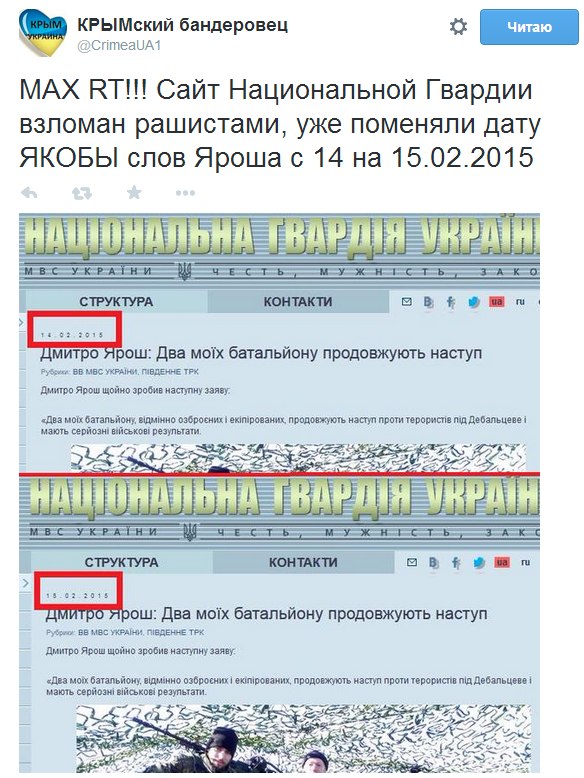 This is confirmed by Google Cache – Google's resource for remembering and saving changes. Thanks to this, we can see what the initial news on the National Guard site actually was and when.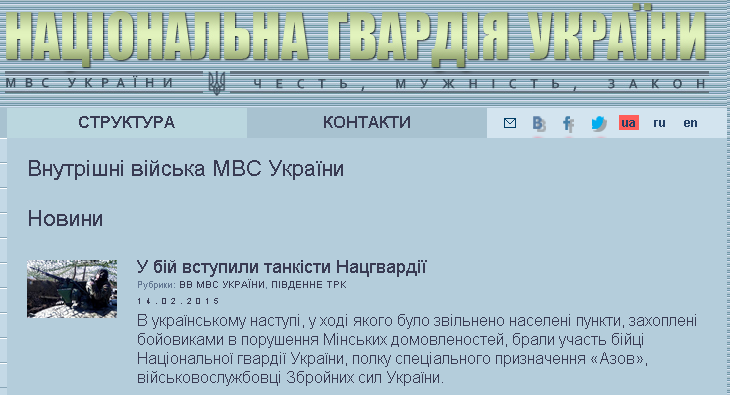 It appears that somebody hacked the site, changed the news, and left the same photo. The fact that there are mistakes in the Ukrainian text allegedly belonging to Yarosh is also suspicious. Later this news was deleted from the National Guard site and the spokesman for the National Security and Defense Council of Ukraine, Andriy Lysenko, said that the site had been hacked. A press secretary for the Right Sector announced on Channel 112 that they would adhere to the ceasefire.