The latest fake published by Russia's Sputnik agency claims that Czech unions have collectively protested against the EU granting Ukrainians visa-free status because this would jeopardize the Czech labor market.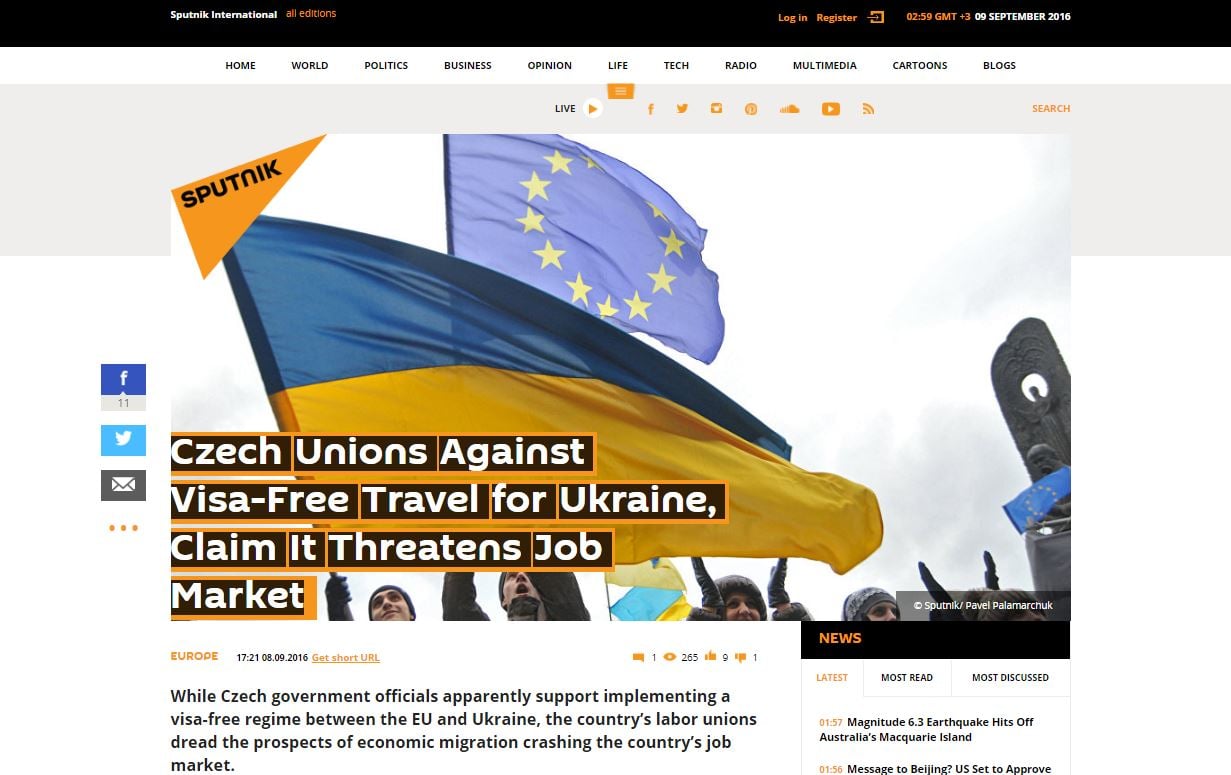 The story is filled with contradictions, claiming in one paragraph that the Czech Foreign Ministry supports visa free travel for Ukrainians while in another claiming that the Czech communist party leader Leo Luzar told Sputnik that all Czech unions were against it. Luzar however was not interviewed by Sputnik and he has nothing to do with Czech unions; he explained his personal anti-visa position in a blog on a little known Czech site called Halo Noviny.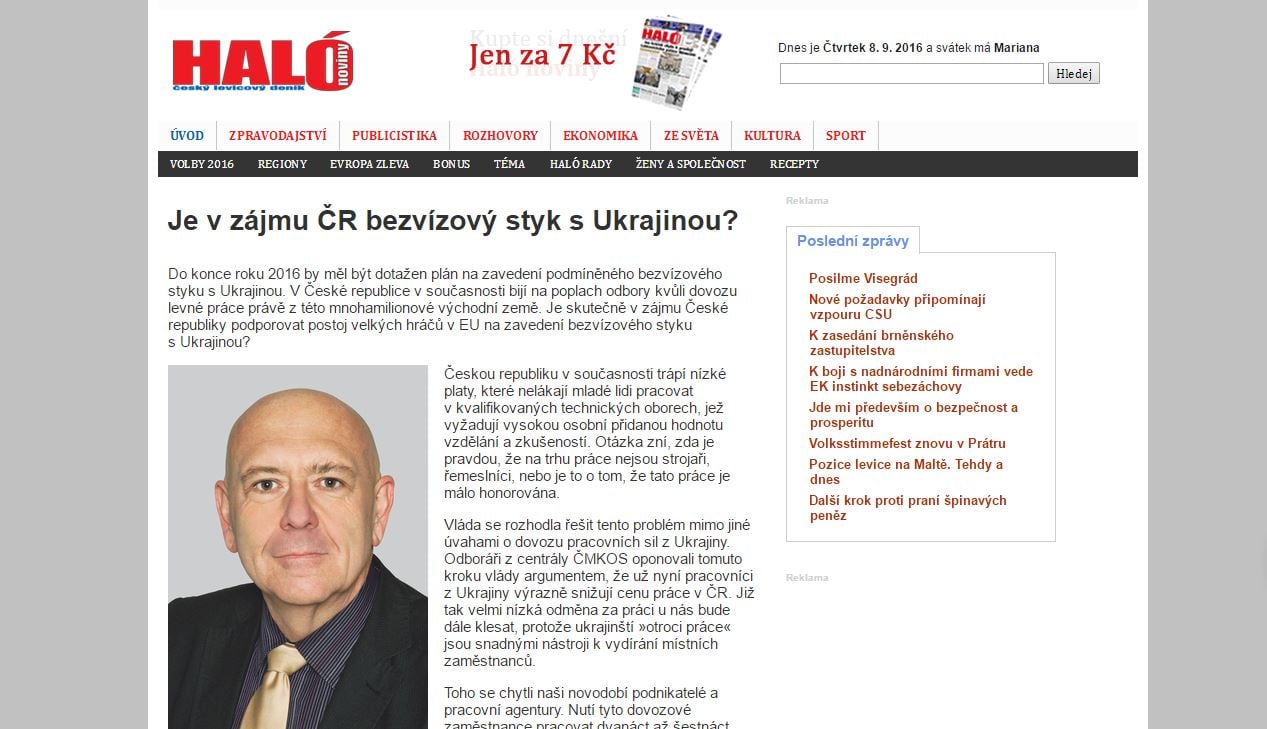 The Czech Confederation of Trade Unions  has not made any announcement s about the visa free regime for Ukrainians and the views of a Communist from a small minority party certainly can't be viewed as representative of all of the Czech Republic's trade unions.
What the Czech unions have spoken out against are long term employment visas for Ukrainians , which they believe will dump large numbers of workers on the Czech labor market and drive local wages down.