On June 5 Russian media reported that Ukraine's military had allegedly admitted that its State Border Service was incompetent and ineffective compared to Russia's border agency. RT, RIA Novosti, Ukraina.ru, Zvezda, all disseminated this bogus story. These Russian publications cite Ukraine's State Border Service spokesman Oleh Slobodyan who allegedly said that the Service used outdated equipment and would not be able to withstand a confrontation in the Sea of Azov with Russia's border Service.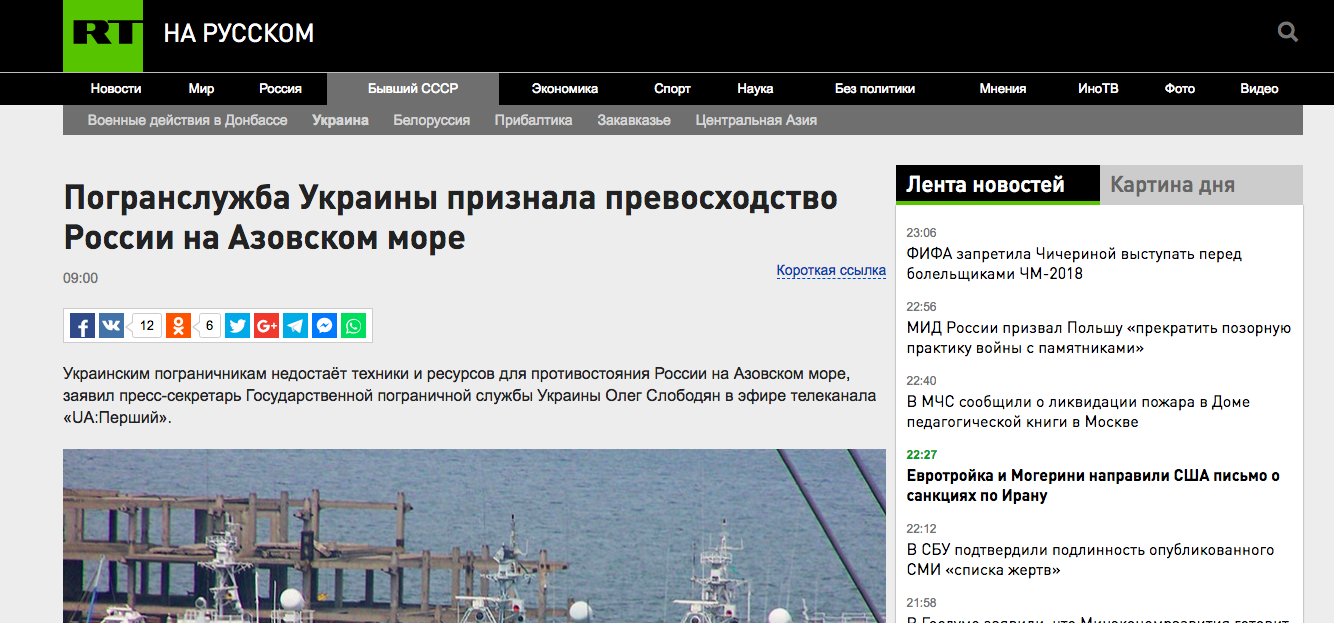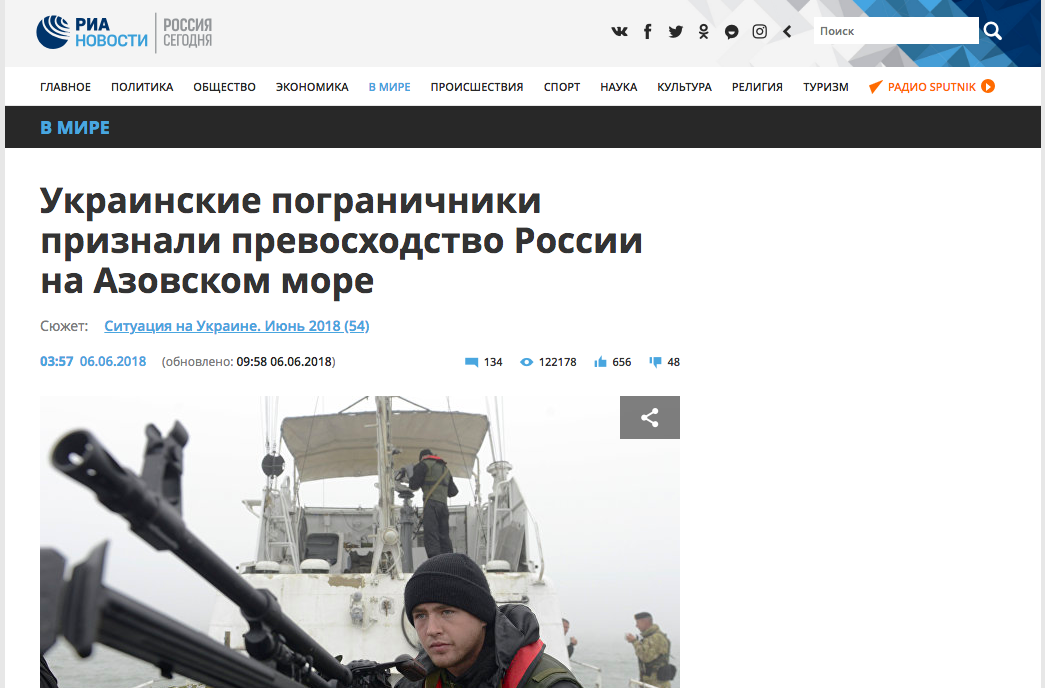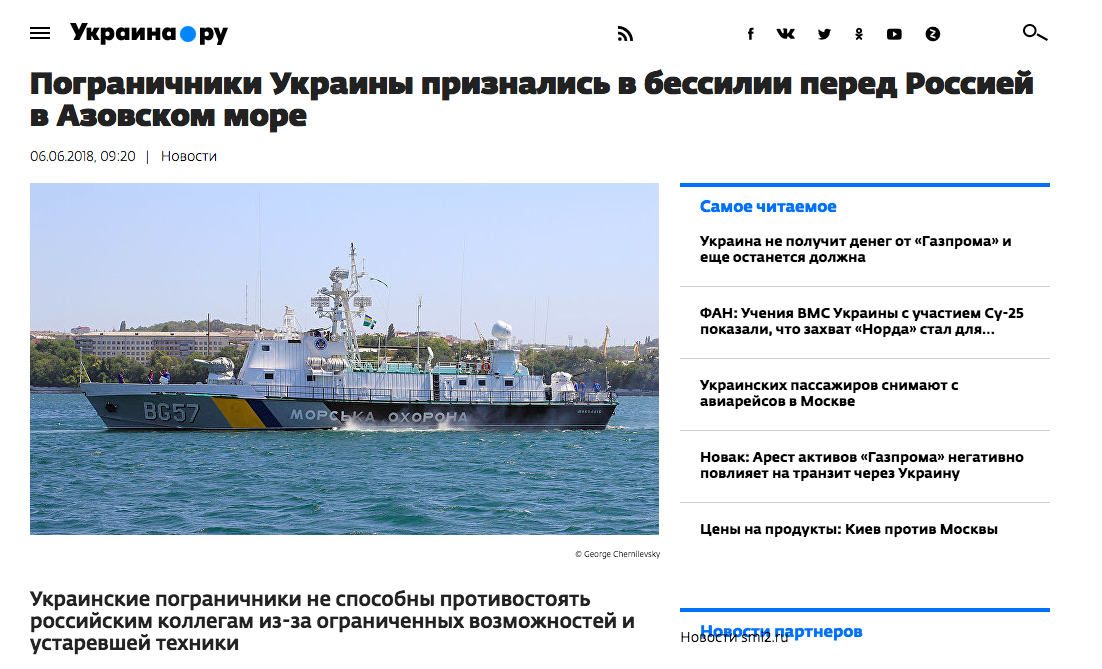 In citing Slobodyan, Russian media focus on one phrase which they take completely out of context from a larger interview Slobodyan gave the Ukrainian television channel UA First. Slobodyan talked about the June training exercises for marine border guard personnel that were held in the Sea of Azov. Slobodyan said similar training exercises would continue in the Azov Sea as they are a Ukrainian show of strength.
Both Ukraine and Russia share the territory of the Azov Sea but Russia does not adhere to good manners when it comes to that sea and behaves very provocatively, Slobodyan said. Ukraine will conduct these maritime exercises to demonstrate its position, that it is ready to stand its ground should Russia resort to aggressive actions. Slobodyan did say that some of Ukraine's technical equipment used by its border guards is outdated and compared to Russia's border capacity, Ukraine's is less  powerful.  He also pointed out that Ukraine's naval border guards are not alone in the Azov Sea, and that Ukraine's armed forces are developing defense and security countermeasures should Kyiv be confronted with Russian aggression in the Azov sea basin.
Russian media conveniently ignored the second part of Slobodyan's statement, focusing only on Ukraine's old patrol boats which they deemed outmatched by Russia's naval might.
Slobodyan stressed that Ukraine's military  is prepared to repel any possible Russian assault on Ukraine in the Azov basin and pointed out that according to a 2003 Ukraine-Russia agreement, the Azov Sea is a shared marine area and the fleets of both Ukraine and Russia have the right to sail anywhere on that sea.