Russia must extend a hand to Ukraine's new president and help the country, said US Secretary of State Mike Pompeo during his meeting with Russian President Vladimir Putin and Foreign Minister Sergei Lavrov in Sochi. Russian pro-Kremlin publications such as TASS, Ukraina.ru, and Tsargrad all claim that Pompeo urged Russia to take the initiative to break the deadlock in the situation and help the new Ukrainian president settle into his new job. Russia has never supported breaking relations with Ukraine, they write, and Russia's leadership has always maintained that the special relationship between the two countries should be maintained.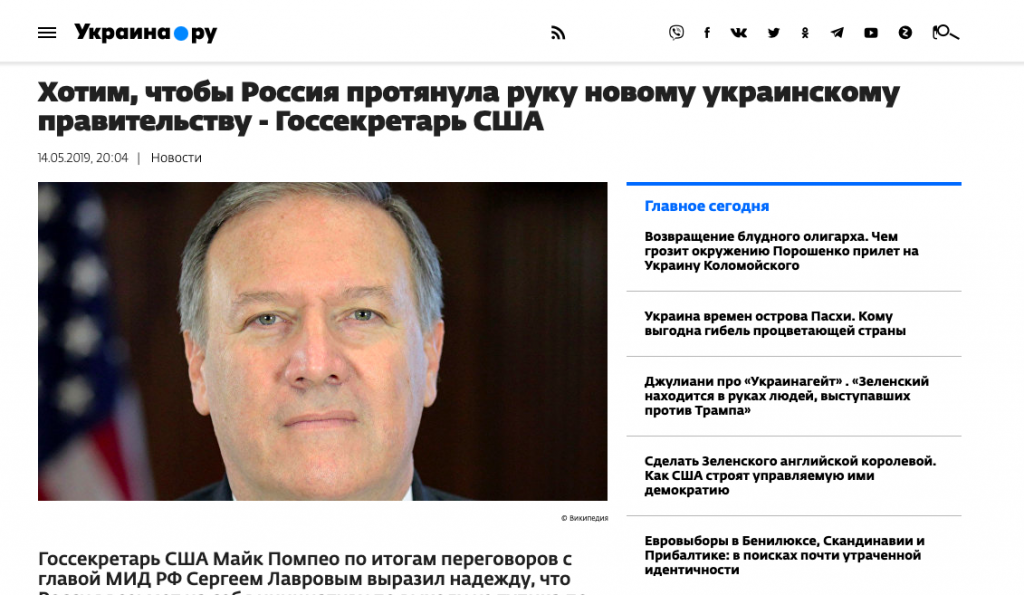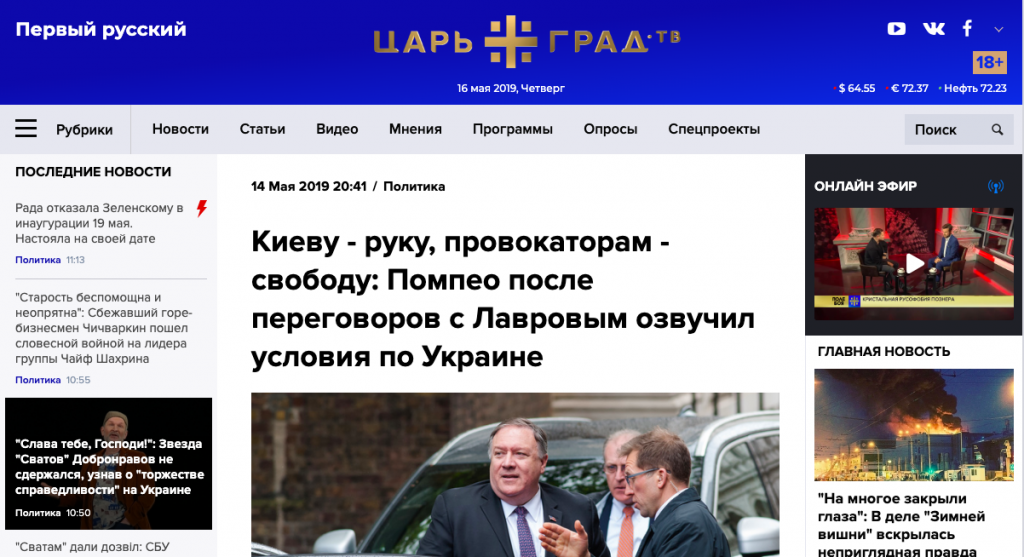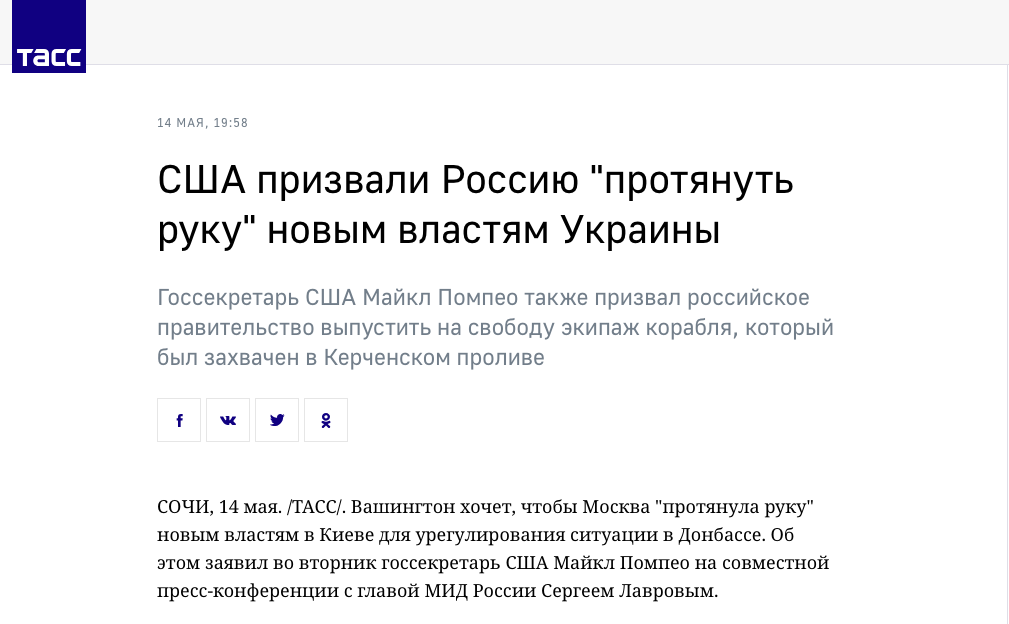 During their Mary 14 meeting in Sochi Secretary Pompeo and Minister Lavrov did discuss the war in eastern Ukraine.  Russian media however completely distorted what Mike Pompeo actually said about Russian aggression in Ukraine (see video at 01:03). Pompeo emphasized that Washington hopes that Moscow will be able to negotiate with the new incoming Ukrainian government and will release the Ukrainian sailors captured last year near the Kerch Strait.
"The administration of Donald Trump has a clear position: we do not recognize Russia's annexation of Crimea and our sanctions remain in force. I call on Russia to establish contacts with the new president of Ukraine, show leadership and take steps to get things off the ground. In particular we would welcome the release of Ukrainian sailors detained near the Kerch Strait last year. We also discussed how we can move on to achieve a truce in the Donbas" Pompeo said.
In remarks to the traveling press released by the State Department, the Secretary of State pointed out that the White House and the Kremlin did not agree on key topics regarding Ukraine as both the US and Russia have different views on how Ukraine ought to proceed.