On January 26 the webside Pravda.ru ran a news item claiming that 20 Ukrainian soldiers died and 200 were hospitalized with the deadly California flu virus outside the eastern Ukrainian city of Kharkiv.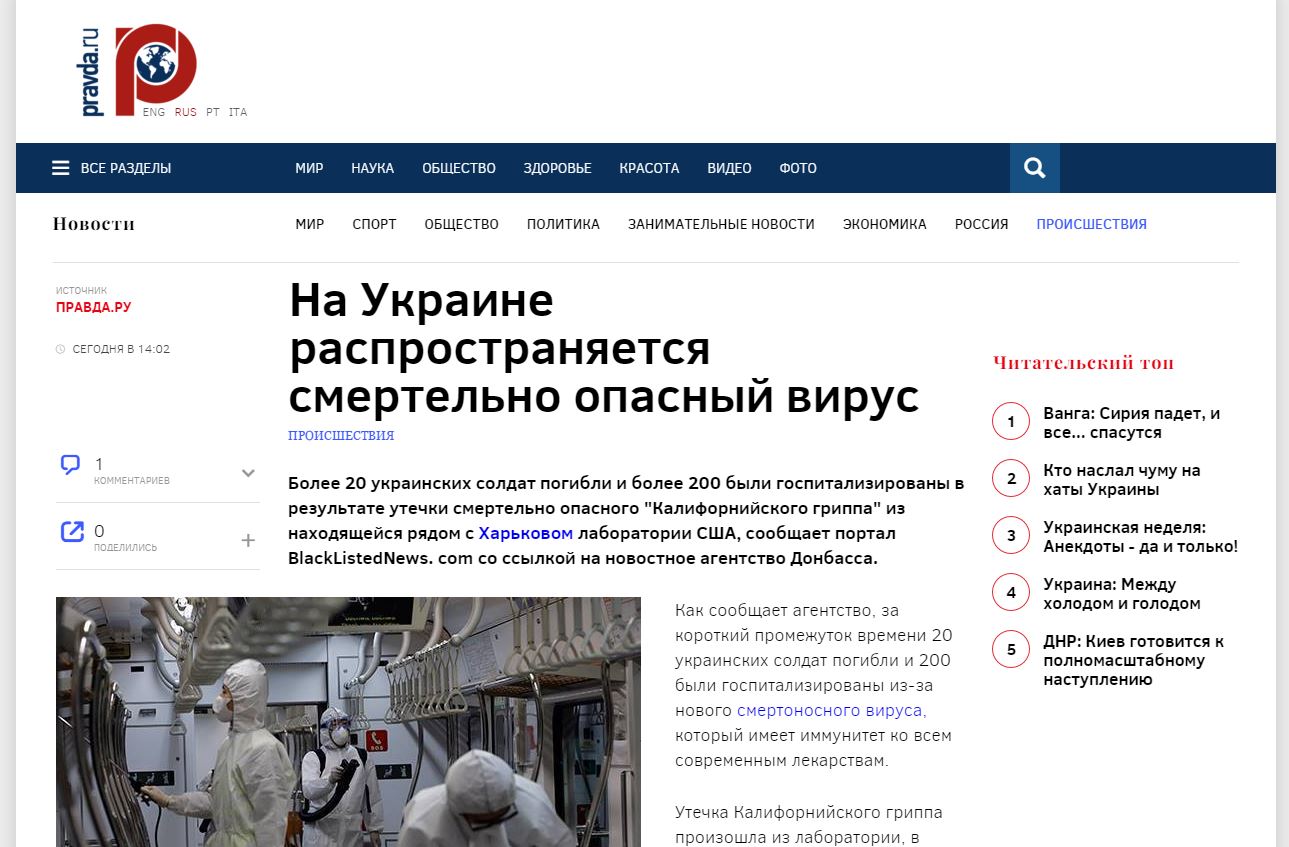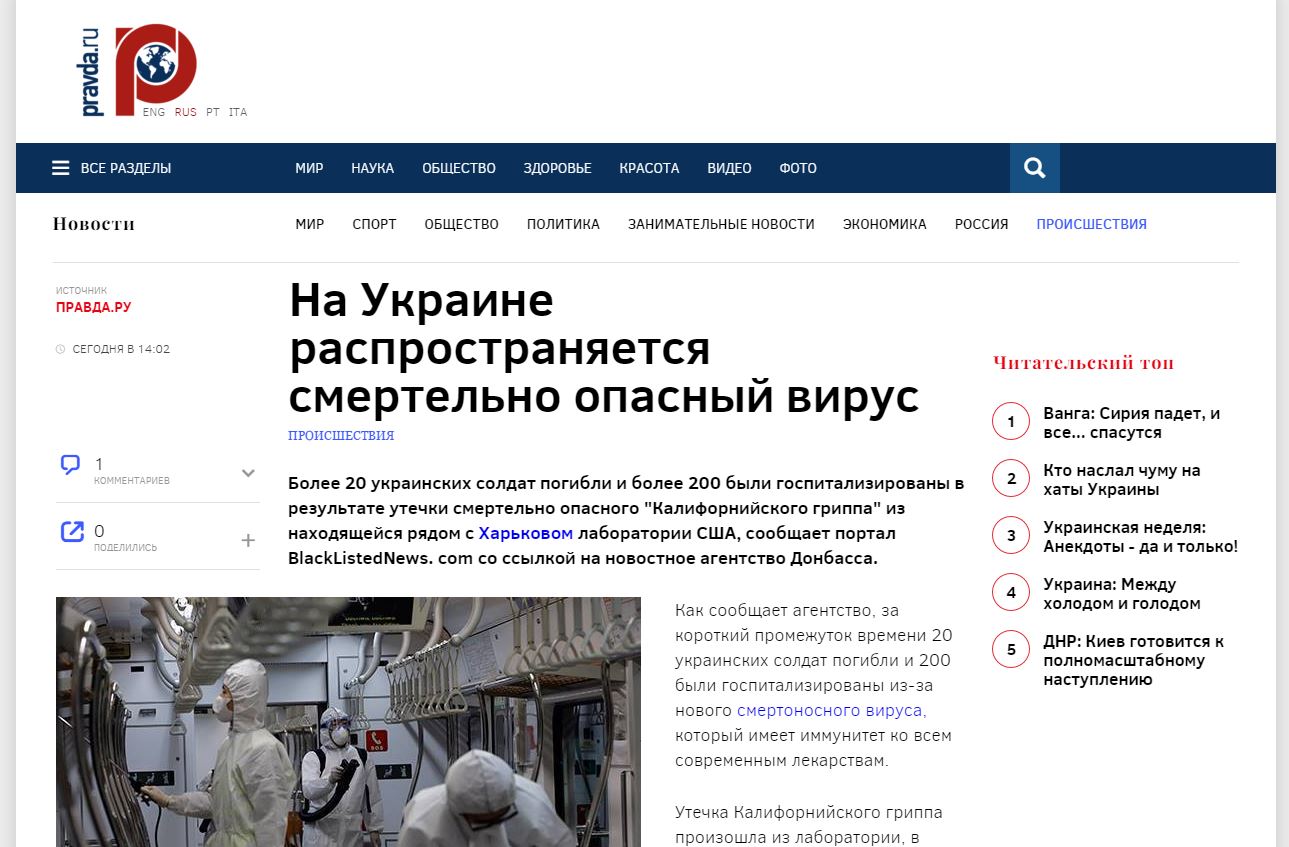 Two fake stories generated by the so-called Donetsk People's Republic appear to be the source for this false claim. On January 12 the Donetsk News Agency reported that more than 20 Ukrainian soldiers died from an unknown mysterious virus.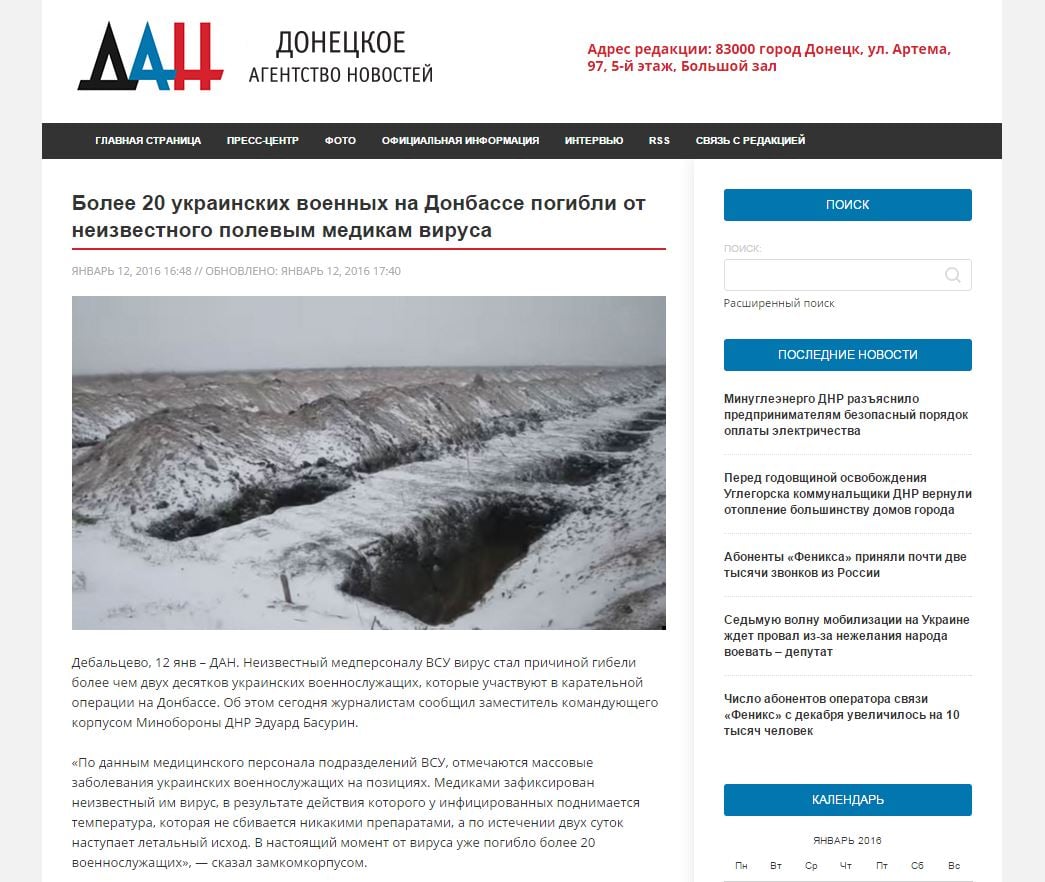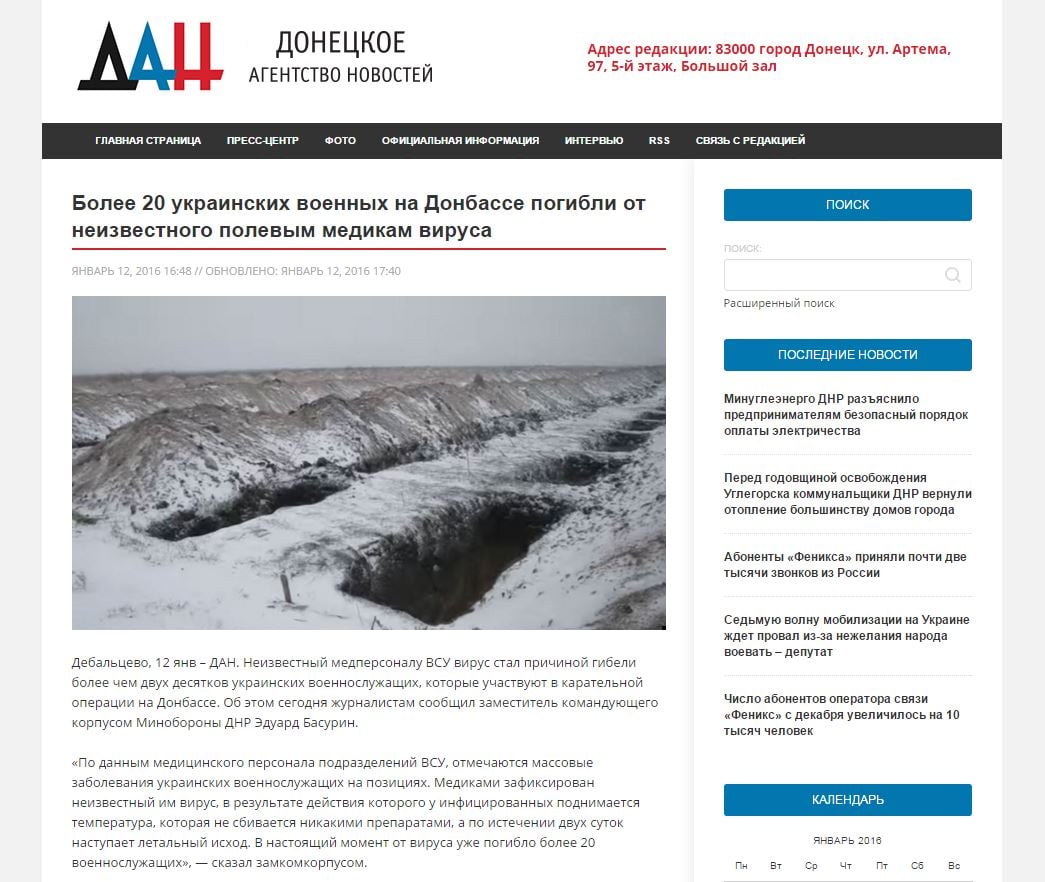 "Doctors have recorded an unknown virus causing extremely high temperatures which cannot be brought down with any medicine" claimed DNR separatist spokesman Eduard Basurin.
On January 22, the same Basurin announced at a press conference that Ukrainian soldiers were admitted to a Kharkiv hospital suffering from a virus "that leaked from an American laboratory located in the village of Shelkostantsia".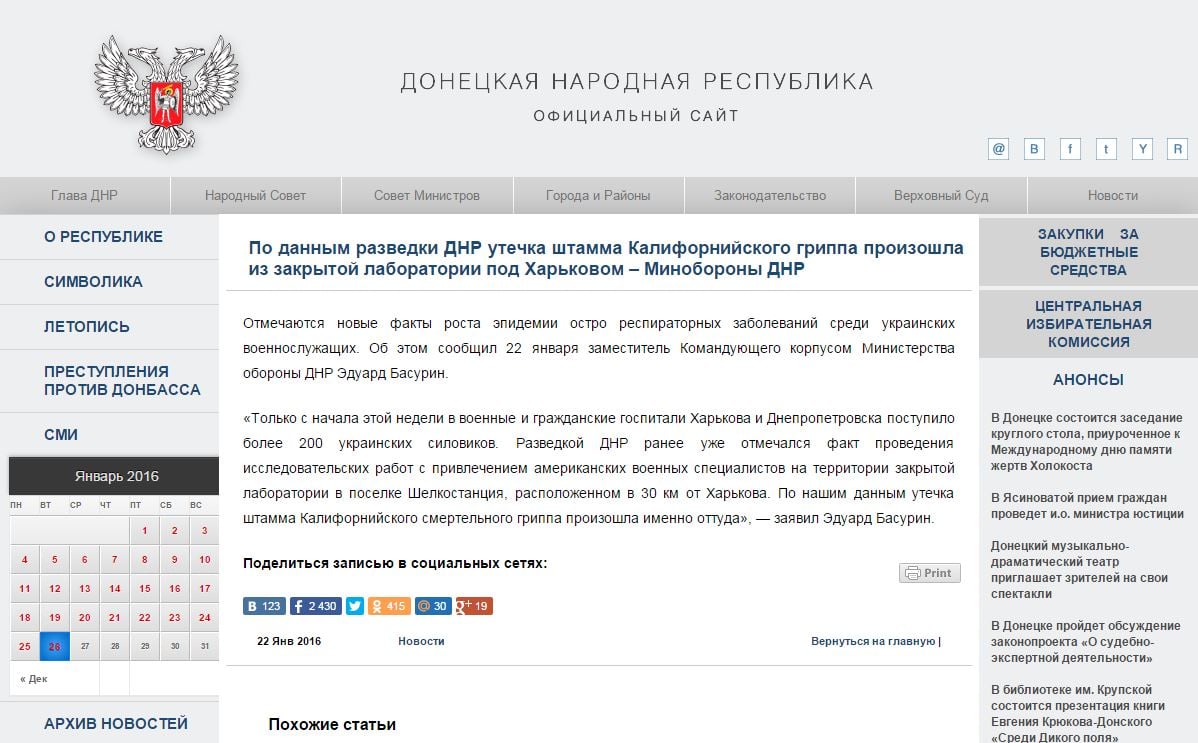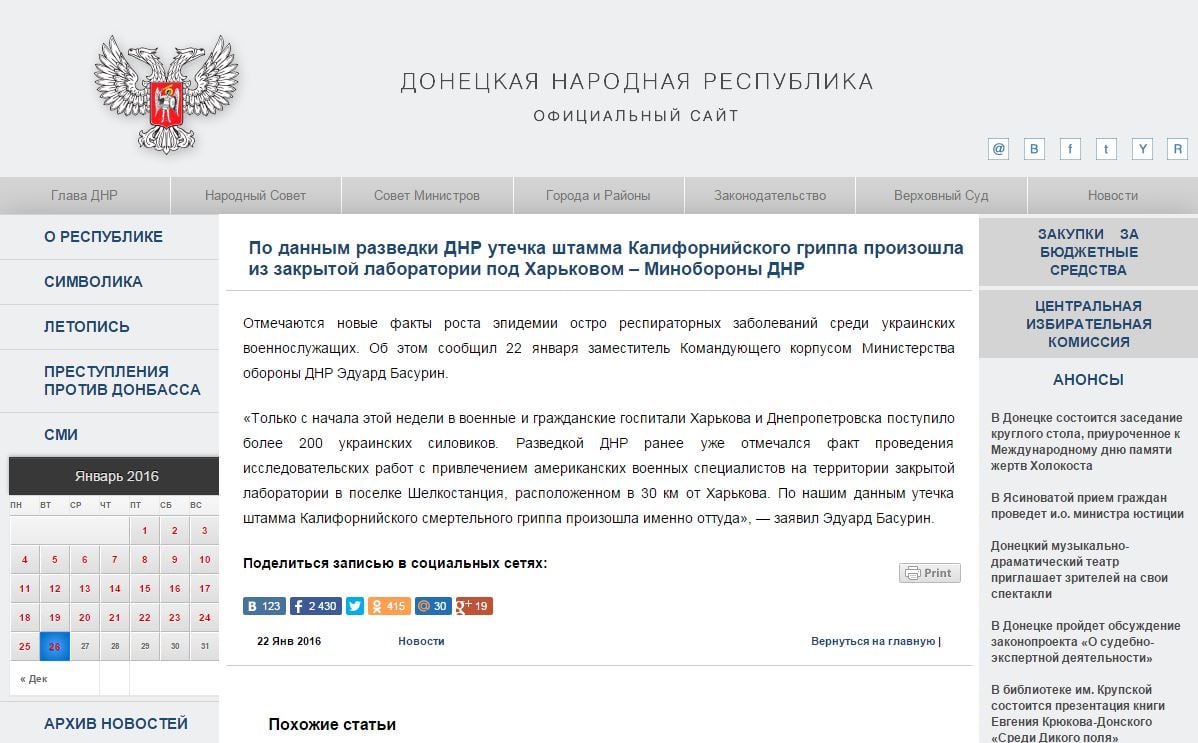 On the video from the press conference Basurin claims that 20 soldiers were hospitalized (2.40 seconds into the video), however, separatist and Russian media increased the number to 200.
None of these fake stories were accompanied by facts or photos and in the last several days, the two stories have melded one, gaining mileage on the web and in social media.
There has been no mass illness or viral infection among Ukraine's armed forces. The Ukrainian Defense Ministry has no information about any such mass illness.
As for the "secret US laboratory" near Kharkiv, this information first appeared in 2013 when it was announced that a research facility might be built nearby. However after local protests inspired by fear mongering publications in the tabloid Vesti, claiming that the "Pentagon was building a laboratory in Ukraine to study anthrax and the plague", construction never began and plans for the facility were officially abandoned by the local administration.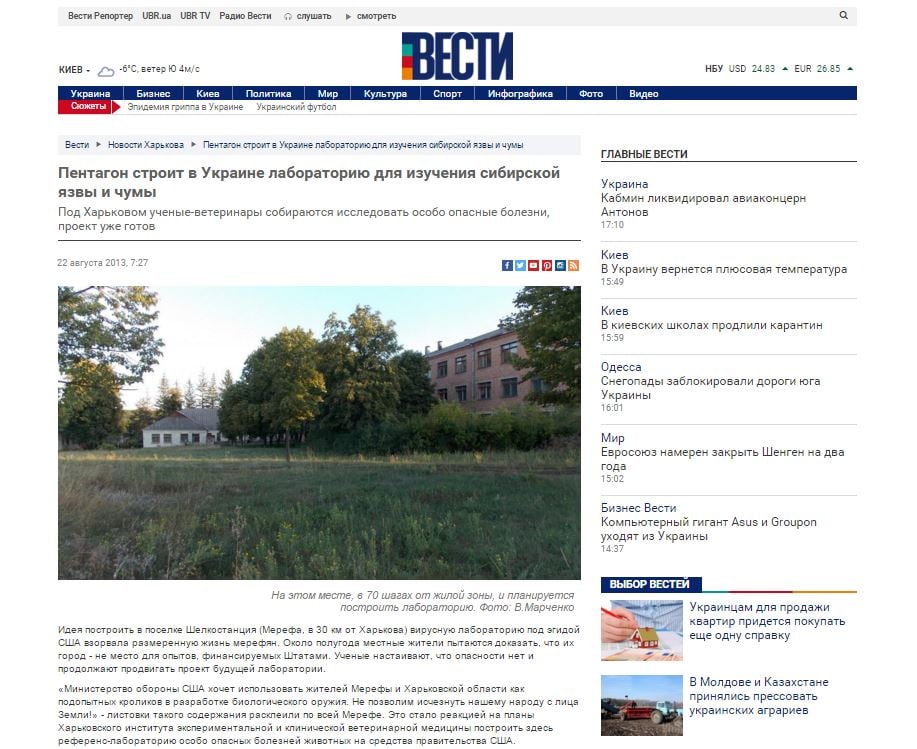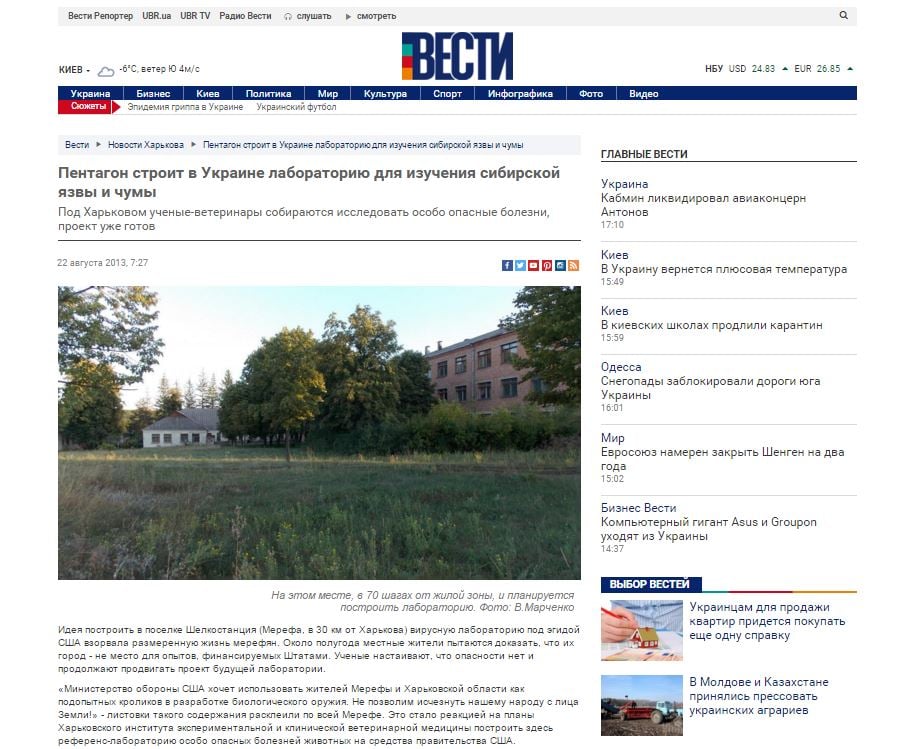 An article about the "epidemic" caused by the "American laboratory" also appeared in English on the pro-russian site ZeroHedge.