Russian media is awash with stories that American snipers  are fighting on the Ukrainian side in the eastern occupied territories.  The source for this claim is the intelligence service of the self-proclaimed Donetsk People's Republic (DPR) and its spokesman Eduard Basurin.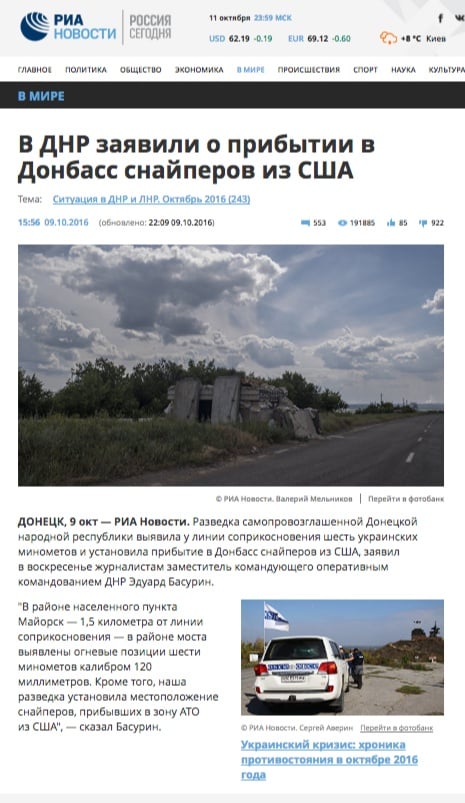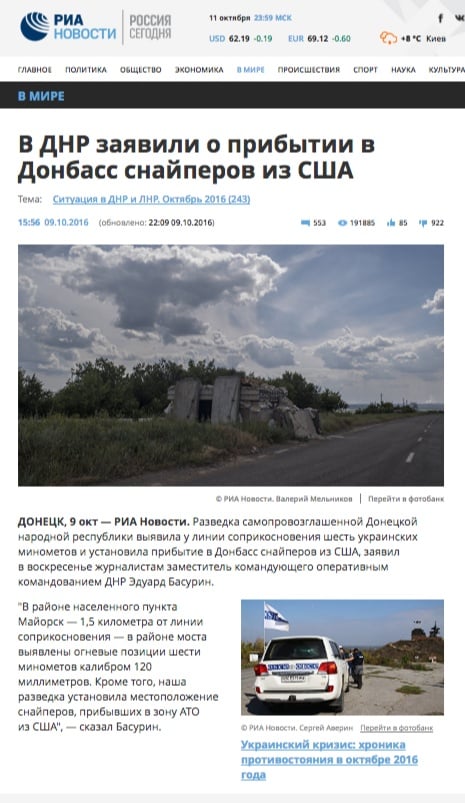 The video broadcast on Russian national television channel REN TV shows Basurin reading from a piece of paper, announcing that the DPR intelligence service has located snipers who arrived from the US. "We are collecting facts of their criminal activities against the people of the Donbas" Basurin declares.
Vesti, NTV, Russia Today, Komsomolskaya Pravda, Lenta.ru, RBK, Argumenty i Fakty, Life.ru, Vedomosti, Izvestia, the Defense Ministry's television channel Zvezda and many others disseminated this fake claim.  The DPR's official website Novorossia illustrates their version of this fake story with a photograph of an American soldier with a sniper rifle taken from Wikipedia.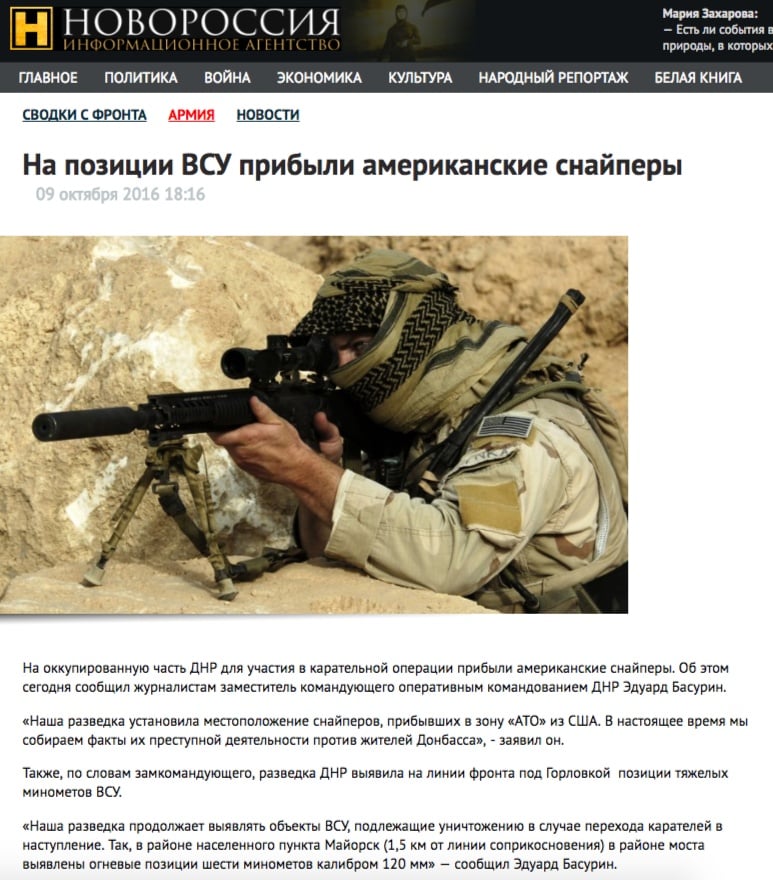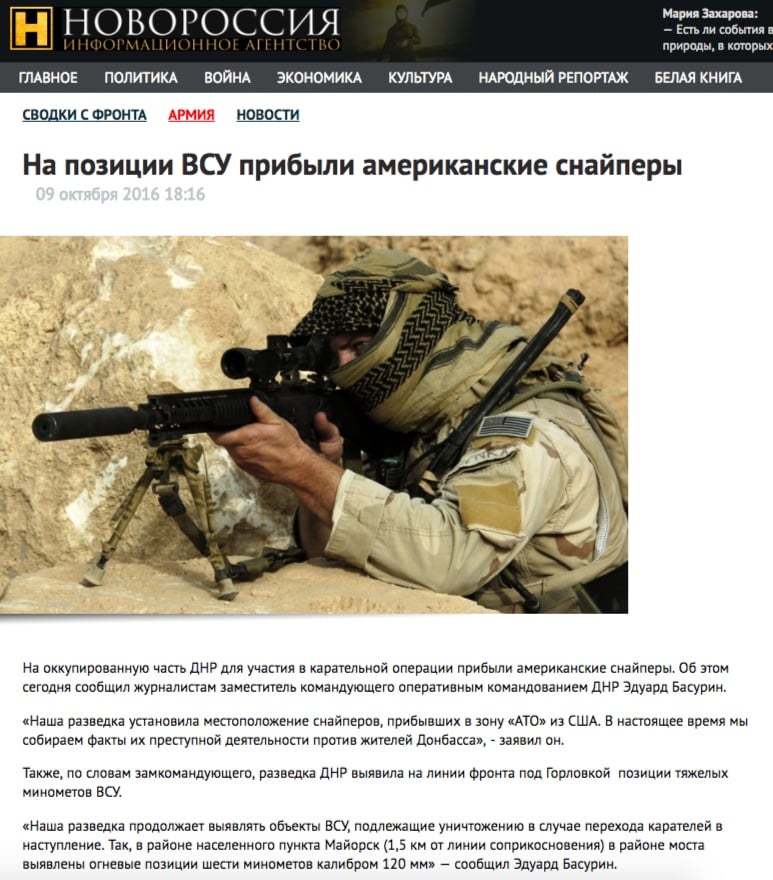 On October 10  Ukrainian Defense Minister Stepan Poltorak met with US Senator Joe Donnelly to discuss US support for Ukraine, however there was no mention of any US snipers working in the war zone.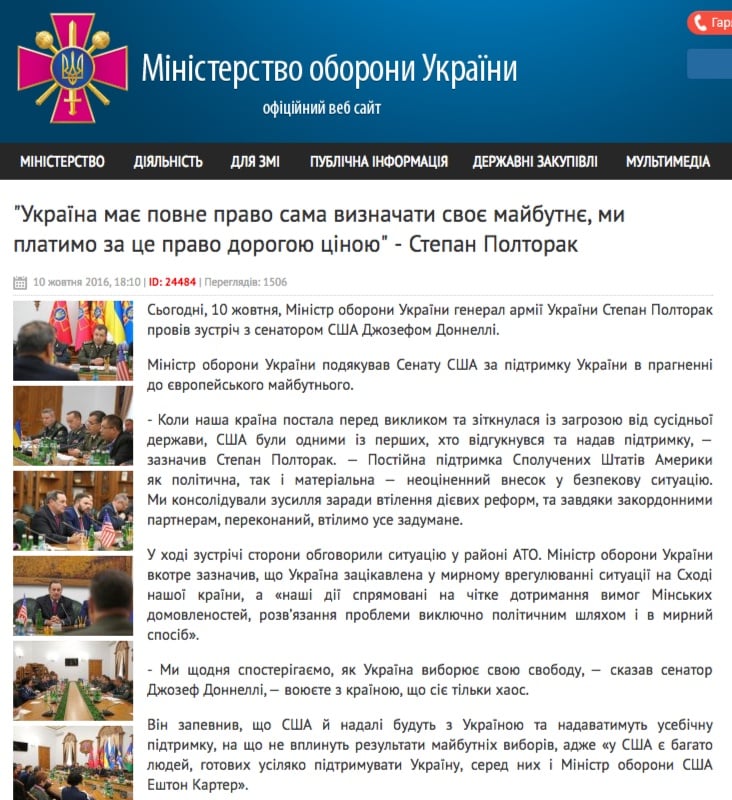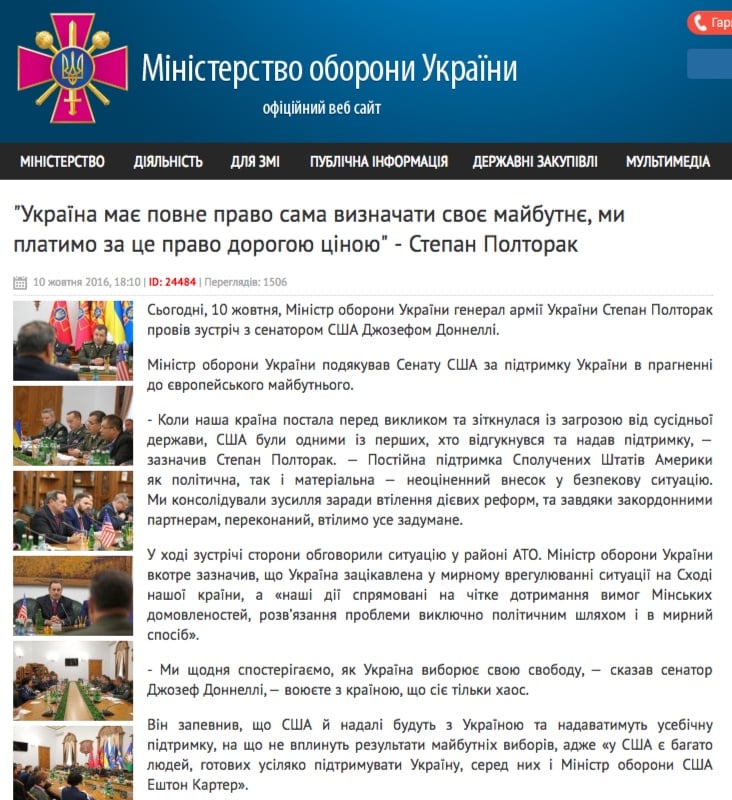 Three US citizens did join the Ukrainian armed forces in the spring of 2016, signing volunteer contracts as required by Ukrainian law.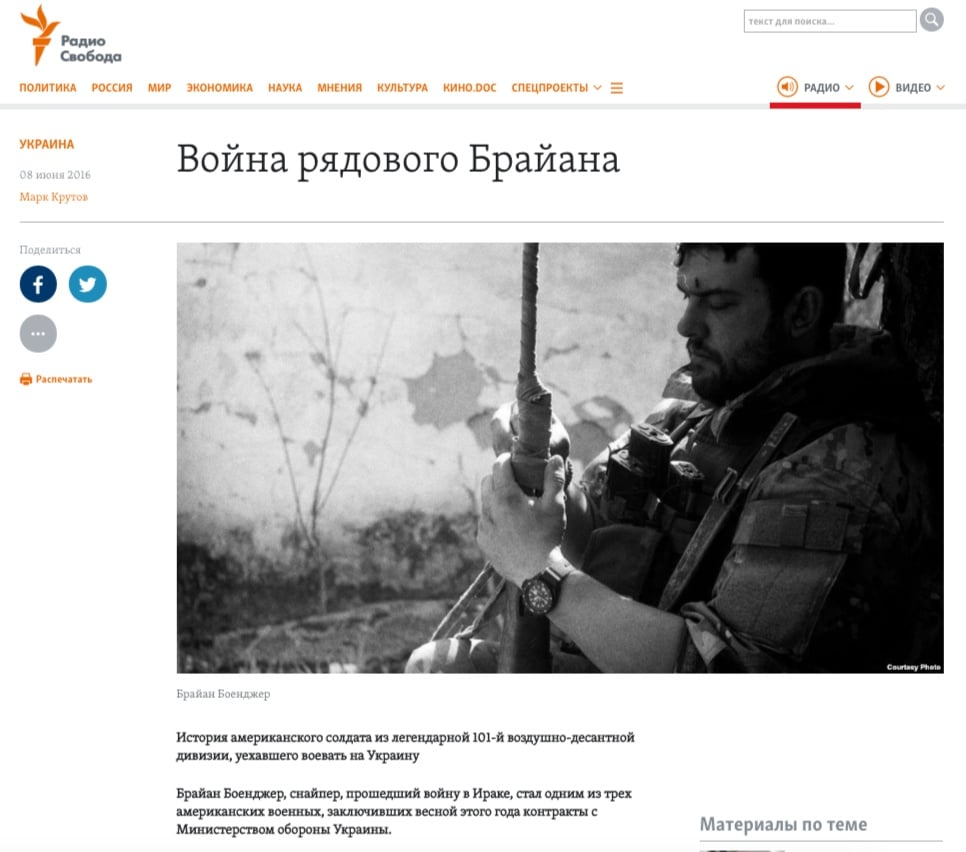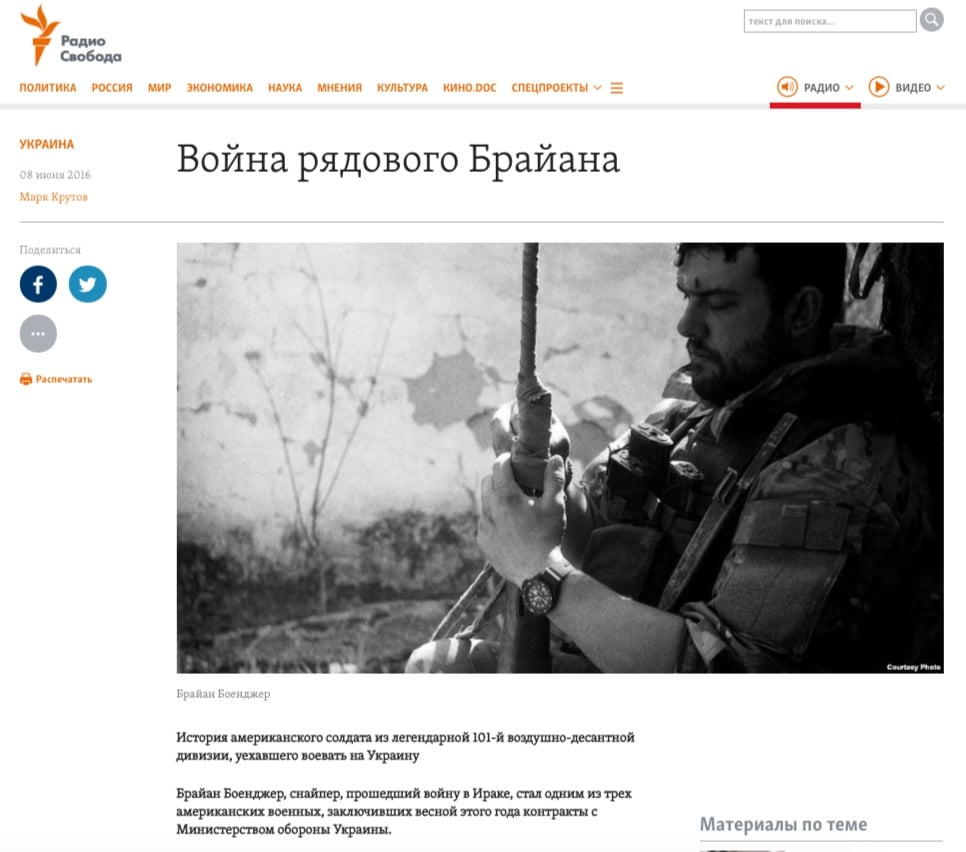 Radio Liberty interviewed one of the American soldiers who has since ended his military service with the Ukrainian army and is currently on his honeymoon.