The police of the self-proclaimed Luhansk People's Republic announced on January 12 that they had seen Canadian mercenaries in Stanytsia Luhanska, a town in eastern Ukraine near the contact line between Ukrainian and Russian separatist controlled territory. "Ruthless Canadian mercenaries from private military companies have come to kill in Luhansk" declared the pro-Kremlin publication Russkaya Vesna – Russian Spring. These claims are not supported by any evidence and the OSCE Ukraine Special Monitoring Mission makes absolutely no mention of any such mercenaries. The last time a Canadian military delegation visited the war zone in eastern Ukraine was last December, when a delegation led by Deputy Minister of the Canadian National Defense (for Political Affairs) Peter Hammerschmidt held talks with Ukraine's military.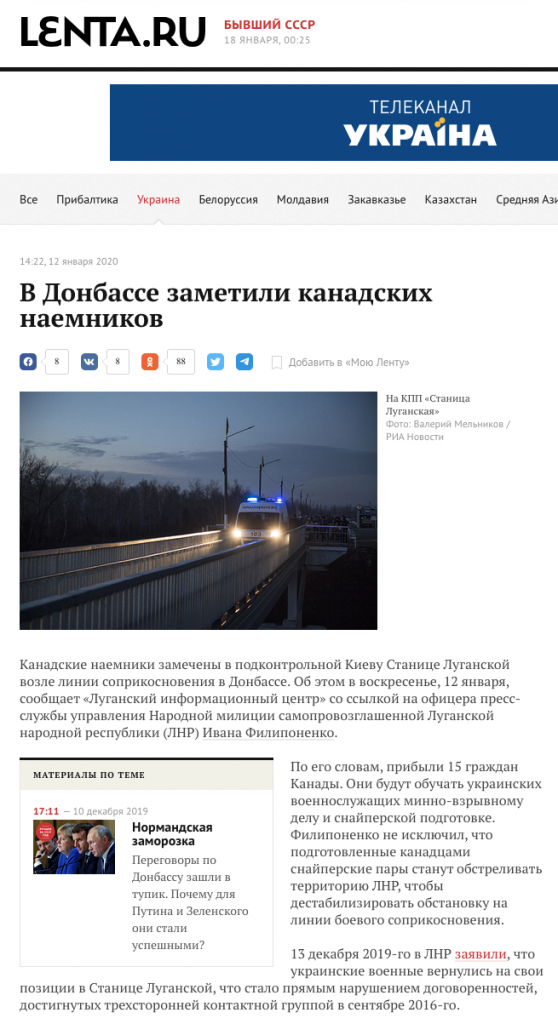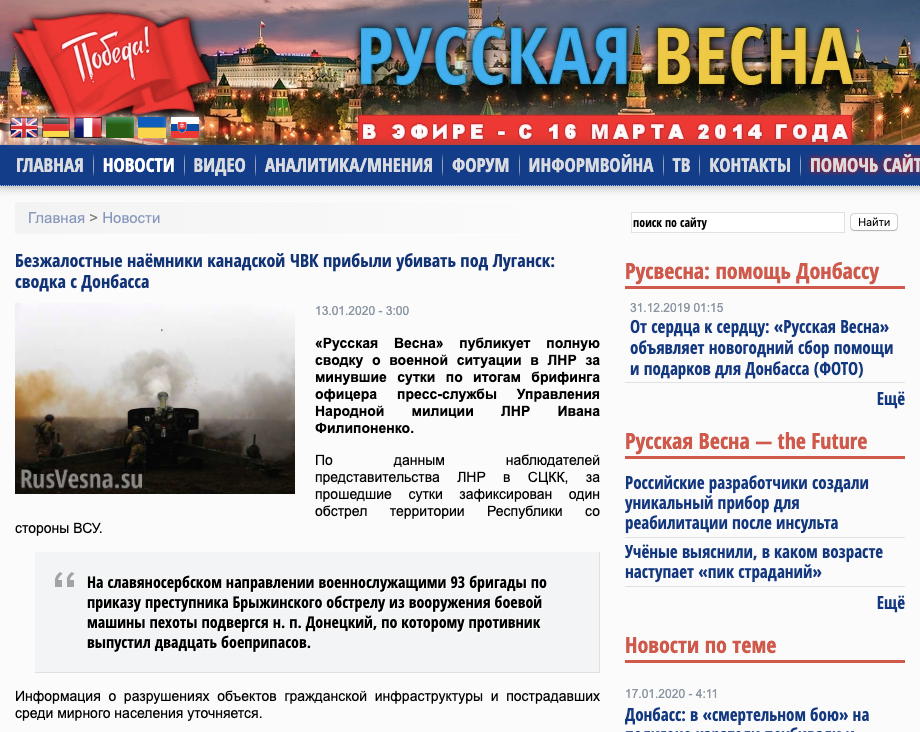 "Despite existing agreements regarding a peaceful resolution of the conflict, the Ukrainian command continues to attract foreign mercenaries into the war zone. According to our sources, 15 Canadian citizens representing private military companies arrived in Stanytsia Luhanska," writes Russkaya Vesna.
This fake story was also featured in REN TV, RIA Novosti, DNR-Pravda.ru, Vsevesti2.ru, ru-24.ru, jpgazeta, Rusonline and others.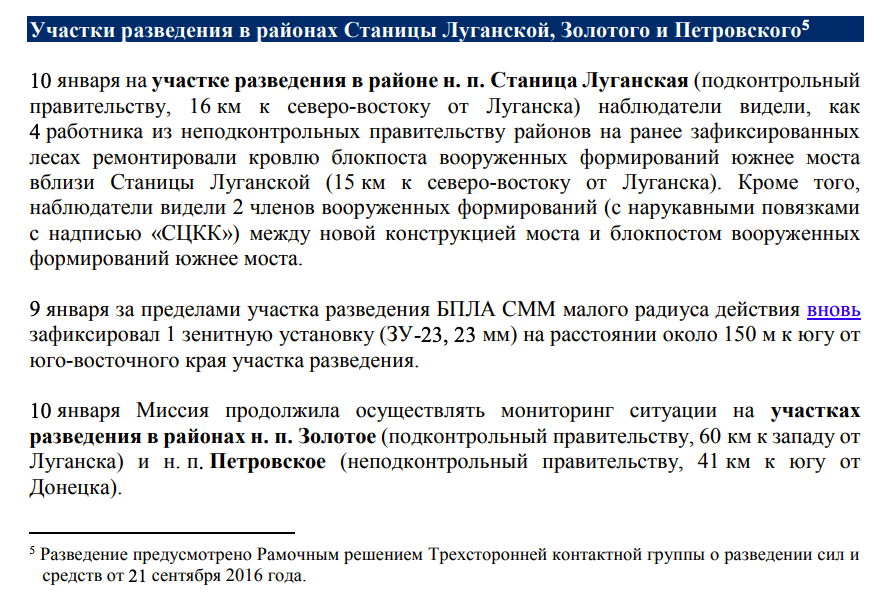 According to the latest OSCE Special Monitoring Mission reports, on January 10 mission monitors observed four workers from the Russian separatist controlled areas repairing the roof at a Stanytsia Luhanska checkpoint. No mercenaries or foreign delegations were seen by the monitors.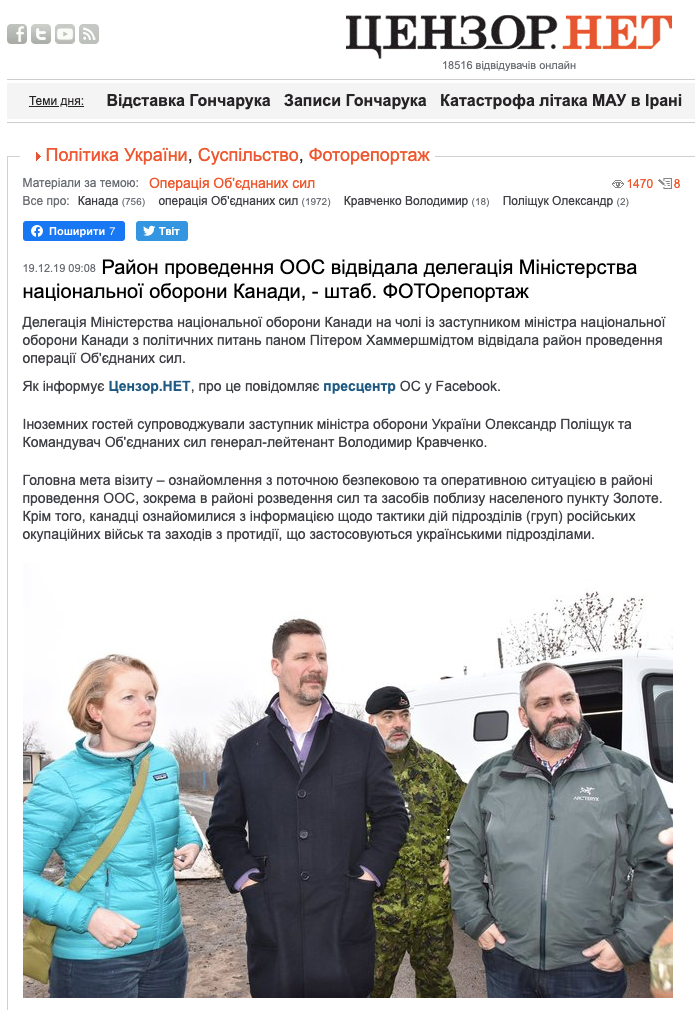 According to the Ukrainian military, a Canadian military delegation led by National Defense Deputy Minister for Political Affairs Peter Hammerschmidt visited the war zone in eastern Ukraine in December 2019.Canadian military are currently participating in various military exercises in Ukraine as part of Operation UNIFIER, the Canadian Armed Forces mission to support the Security Forces of Ukraine through training, aimed to improve Ukrainian military capability and capacity. The last such training was held for sergeants in Mykolayiv earlier this month. UNIFIER training missions in Ukraine are in their fifth year with up to 200 Canadian troops participating in rotation. The UNIFIER mission will last until 2022.