A number of Russian and Ukrainian media reported that Czech President Milos Zeman publicly recognized Crimea as part of Russia and had invited pro-Kremlin Crimean Tatars to an official Independence Day event in Prague. Zeman in fact did not make such a statement, although Crimean Tatars from the pro-Kremlin Kyrym Birligi group were present at the October 28 official state commemoration. Several Czech organizations and politicians condemned Zeman inviting the pro-Kremlin Crimean Tatars and the Czech President's spokesman confirmed that Zeman continues to regard Russia's annexation of Crimea illegal.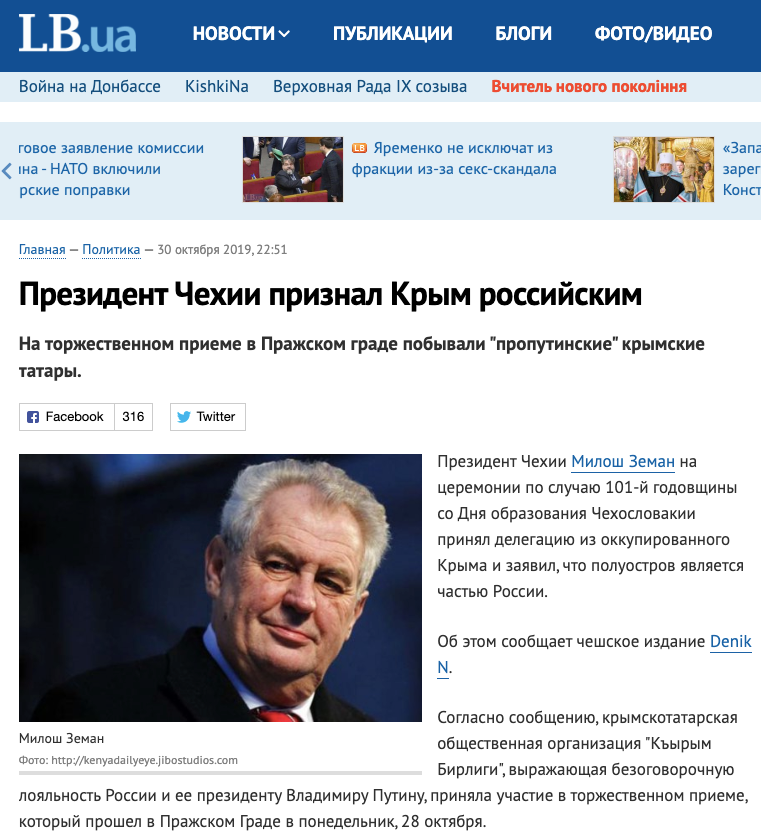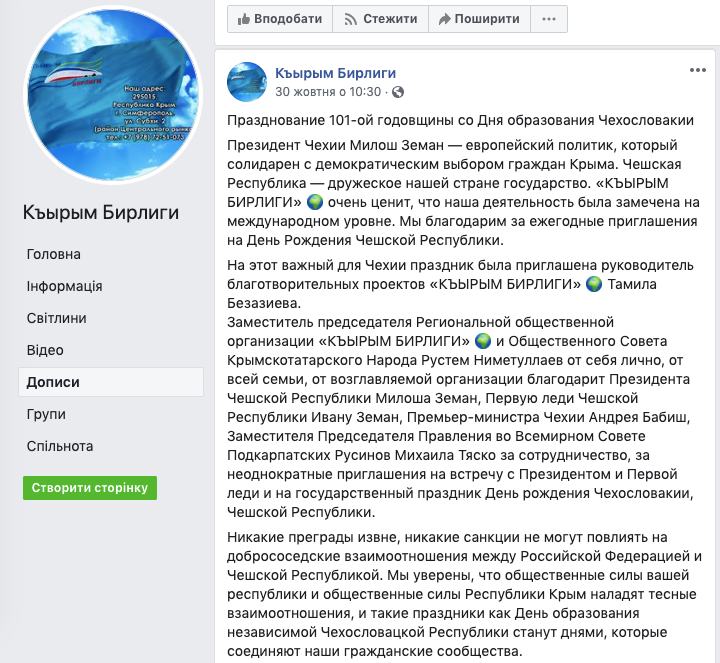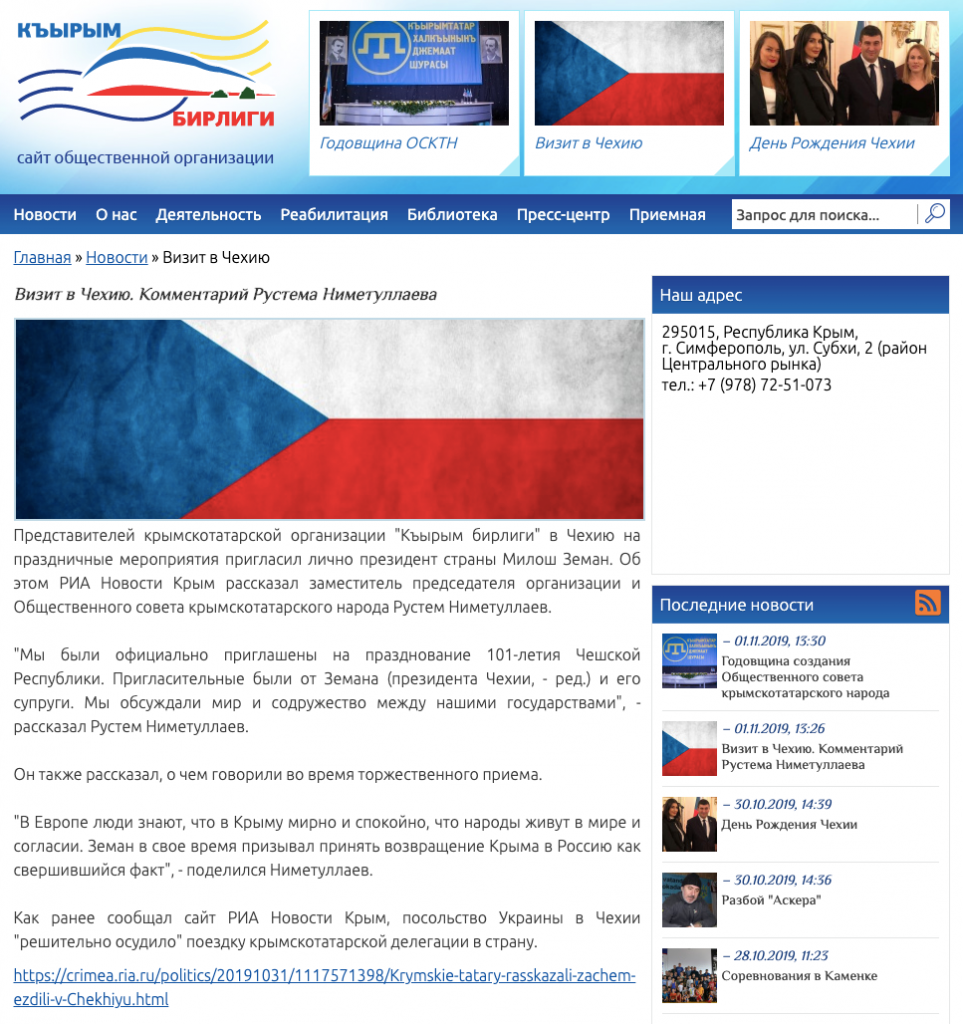 The Czech newspaper Lidovky.cz cites Czech presidential spokesman Jiří Ovčáček who said that although pro-Kremlin Crimean Tatar activists were present at the official state function, President Zeman continues to view the annexation of Crimea as illegal. Meanwhile Czech Foreign Minister Tomáš Petříček commented that he would not invite such persons to an official event.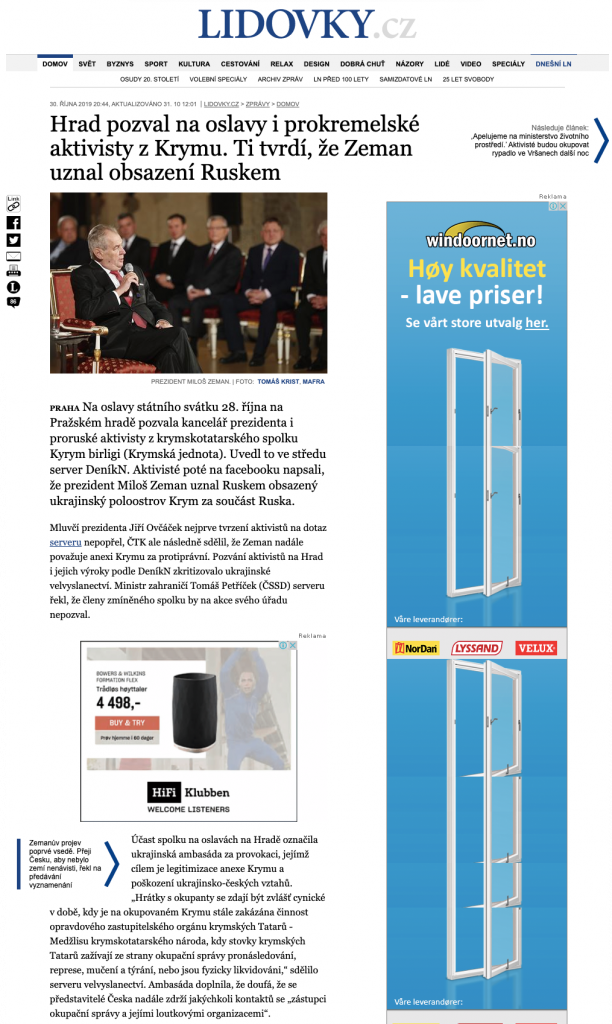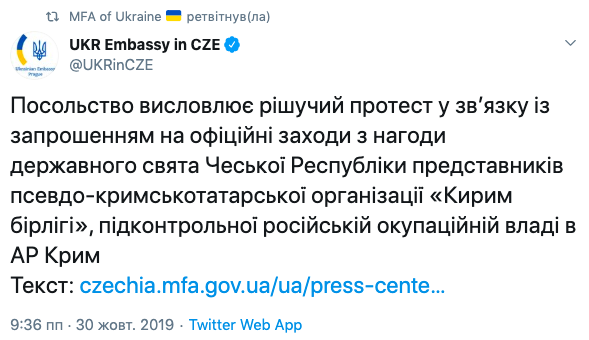 The Ukrainian Embassy in the Czech Republic officially protested the inclusion of pro-Kremlin Crimean Tatars at an official Czech state commemoration, calling the move a provocation aimed to legitimize Russia's illegal annexation of sovereign Ukrainian territory and an attempt to negatively impact on Ukrainian-Czech relations.
"We hope that officials of the Czech Republic, whose government, along with the entire civilized world, condemned the Russian occupation of the Autonomous Republic of Crimea will in the future refrain from any contact with representatives of the occupying power and its puppet organizations," the official embassy protest note reads.