Scores of Russian media reported that the latest talks on prisoner exchanges between Ukraine  and the self-proclaimed Donetsk and Luhansk People's Republics held in Minsk allegedly broke down because the Ukrainian MP negotiating prisoner exchanges and other humanitarian issues walked out of the talks. Moskovskyi Komsomolets,TASS, Gazeta.ru, Regnum, Zvezda and others all featured this fake story.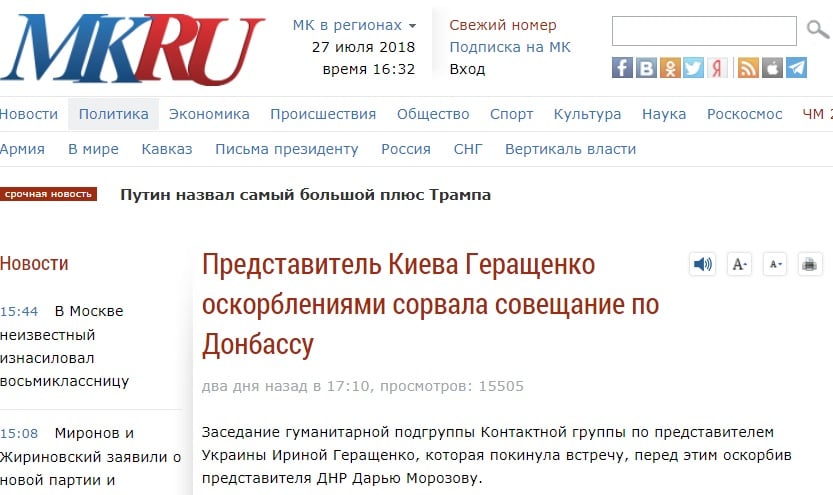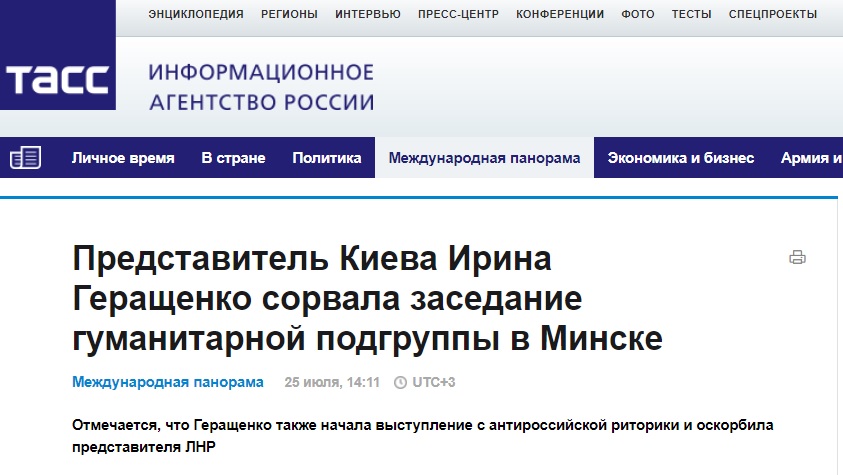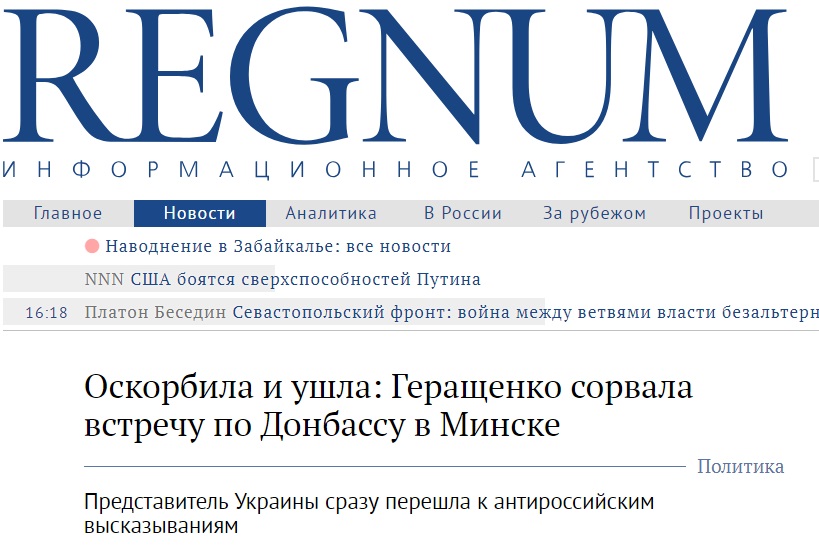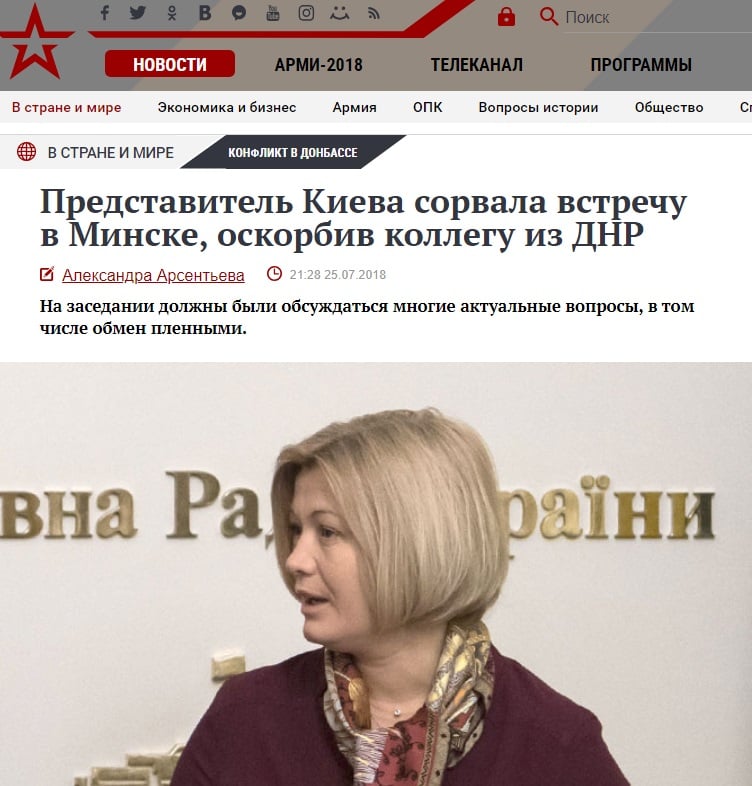 Russian media cite Luhansk People's Republic representative Olha Kobtseva who claims that the committee discussing the exchange of prisoners was forced to stop deliberations because Ukrainian MP Iryna Herashchenko arrived an hour late and rather than discuss the matters at hand, engaged in anti-Russian rhetoric  and then suddenly left.
Iryna Herashchenko's version of events is somewhat different from Kobtseva's. In a Facebook post, Herashchenko explains that the Minsk meeting was held as scheduled but unfortunately did not yield results. Herashchenko writes that Russia would not respond to Ukraine's initiatives aimed at prisoner swaps and categorically refuses to have Red Cross personnel visit Ukrainian prisoners held by Russian militants.
https://www.facebook.com/iryna.gerashchenko/posts/1809849092436229
The Special Representative of the OSCE in Ukraine and in the Trilateral Contact Group (TCG), Ambassador Martin Sajdik makes no mention of any walkout in his press statement on the Minsk. He writes that the Working Group on Humanitarian Issues continued its discussion on the exchange of detainees and also discussed the improvement of conditions for crossing the contact line, including possibilities for repairs of the approach to the bridge in Stanytsia Luhanska.
Meanwhile RIA Novosti cites Martin Sajdik as saying that the Minsk meeting went on as planned without any interruptions or cancellations. Asked about press reports that the talks had failed, Sajdik responded "I can't comment on this because it did not happen".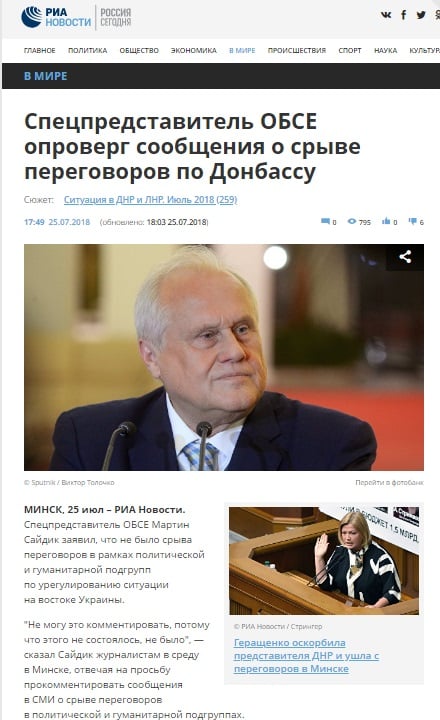 This is not the first time that Russian media have claimed that Ukraine is sabotaging the Donbas talks. Earlier this year in May StopFake debunked Russian claims that OSCE representatives walked out on Donbas talks because of Ukrainian threats.
The Minsk Agreements aimed at resolving the conflict in Ukraine's eastern Donbas region were signed in the Belarusian capital in February 2015 by representatives of the Trilateral Contact Group – the OSCE (Heidi Tagliavini), Ukraine (Leonid Kuchma) and Russia (Mikhail Zurabov), as well as Alexander Zakharchenko and Ihor Plotnitsky of the self-proclaimed Donetsk and Luhansk People's Republics, who signed as private individuals, without indicating their positions.