Scores of Russian media reported last week that the OSCE coordinator left the Trilateral Contact Group Ukrainian Donbas peace talks held in Minsk because of Ukrainian threats. Regnum, Politnavigator, Informburo, Donetskoye Agentstvo Novostey,  Kharkov and others all cite Natalia Nikonorova, the so-called acting foreign minister of the self-proclaimed Donetsk People's Republic (DNR), who claims that the Ukrainian delegation threatened and insulted its counterparts leading to the departure of the OSCE coordinator.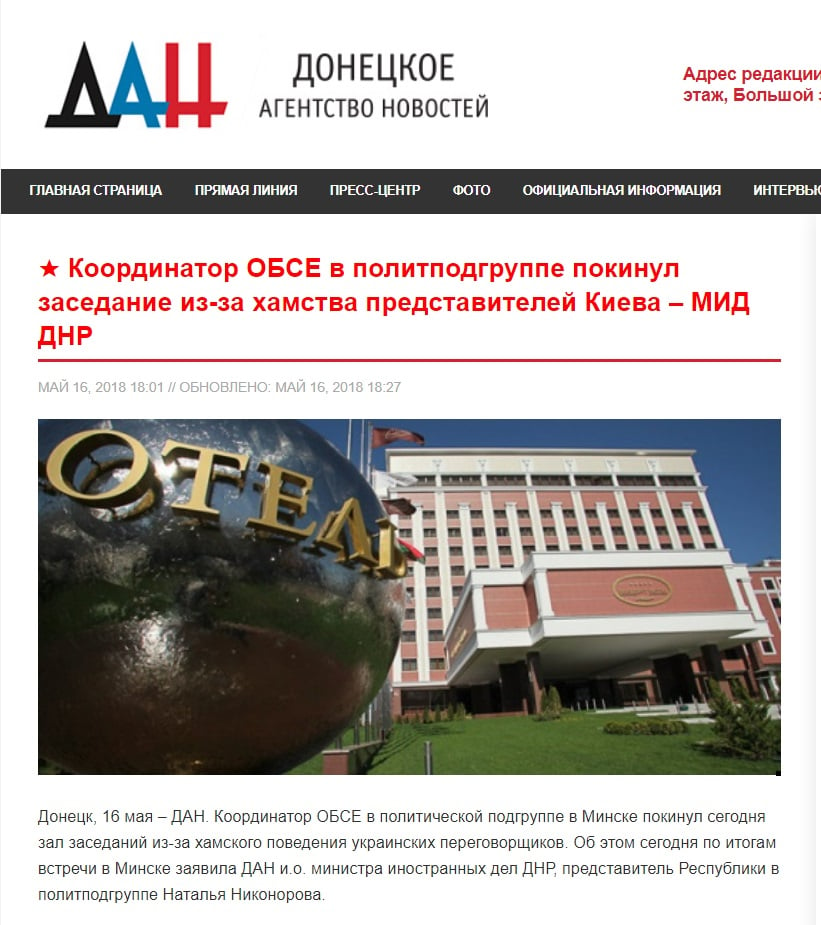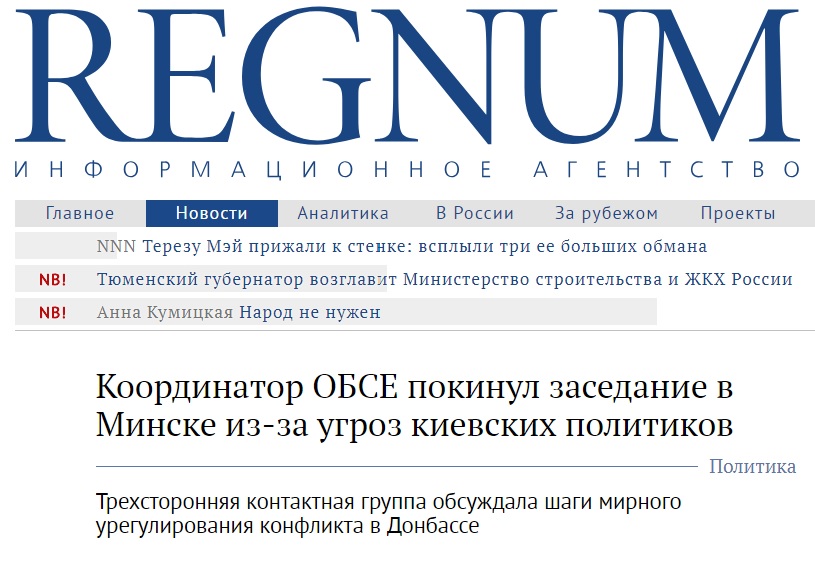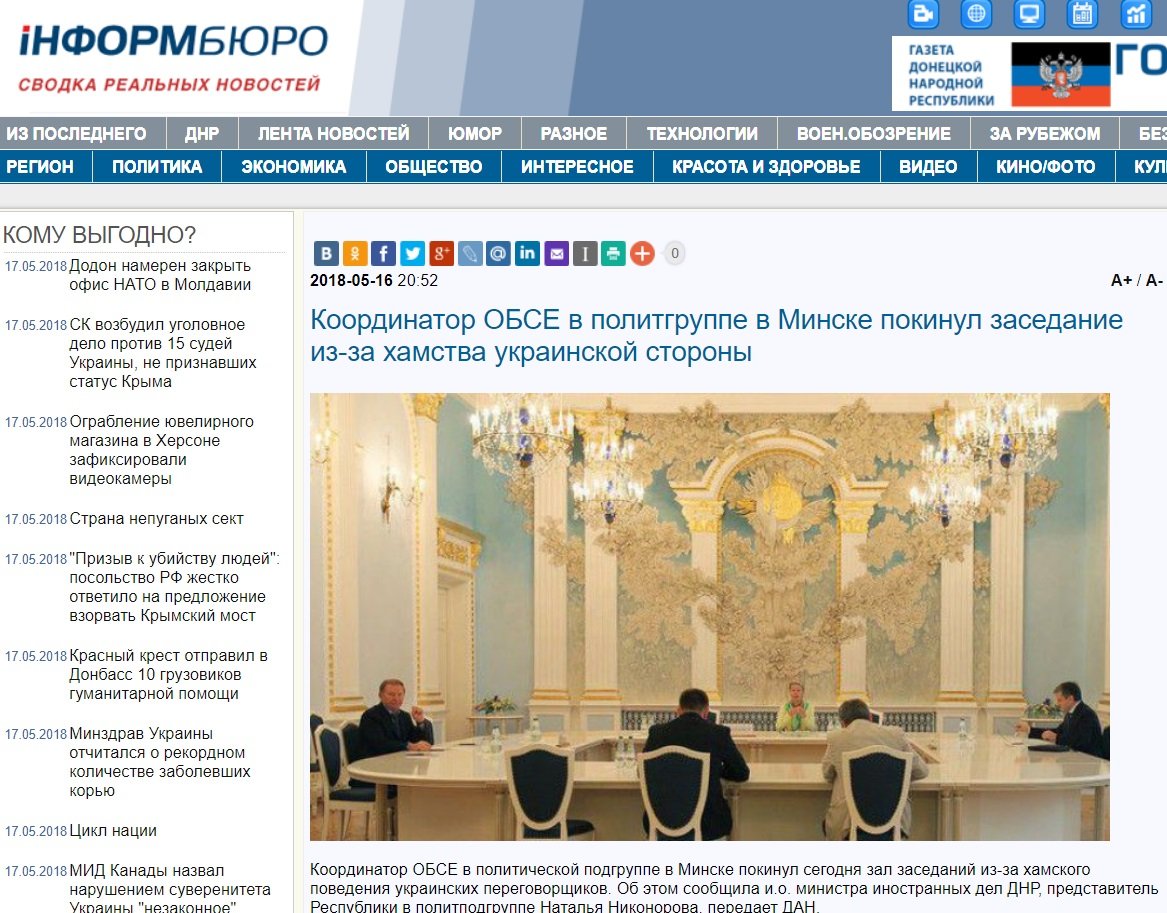 According to Nikonorova, as quoted by the Donetskoye Agentstvo Novostey, the Ukrainian delegation made "provocative statements", "physical threats" and threats of "criminal prosecution". The OSCE coordinator's leaving was evidence of the Ukrainian side's aggressive behavior, Nikonorova said.
Responding to StopFake's inquiry about Nikonorova's claims, Ukraine's representative at the Minsk talks, and former Ukrainian ambassador to the US Oleksander Motsyk dismissed Nikonorova's claims as completely false. "The OSCE moderator left the talks when they were finished, this claim is a complete fake" Motsyk, who was present at the negotiations, said.
The press statement issued by the OSCE after the May 16 talks makes absolutely no mention of any walkout by any OSCE personnel. The statement reasserts the OSCE's commitment to continued talks aimed at easing the hardships of civilians living close to the demarcation line and in the occupied territories.
The Minsk Agreements aimed at resolving the conflict in Ukraine's eastern Donbas region were signed in the Belarusian capital in February 2015 by representatives of the Trilateral Contact Group – the OSCE (Heidi Tagliavini), Ukraine (Leonid Kuchma) and Russia (Mikhail Zurabov), as well as Alexander Zakharchenko and Ihor Plotnitsky of the self-proclaimed Donetsk and Luhansk People's Republics, who signed as private individuals, without indicating their positions.