Russian and pro-Russian media falsely reported on September 24 that Ukrainian President Petro Poroshenko had been intoxicated the previous day when he was not allowed on a flight from Kyiv to Moscow. The reports cited a German radio journalist, Christina Nagel, who had allegedly broken the story with information she had received from the Security Service of Ukraine.
The Kharkov.News agency site was the first to report it, and the fake news was then run by Moskovsky Komsomolets, REN TV, News Front, and others.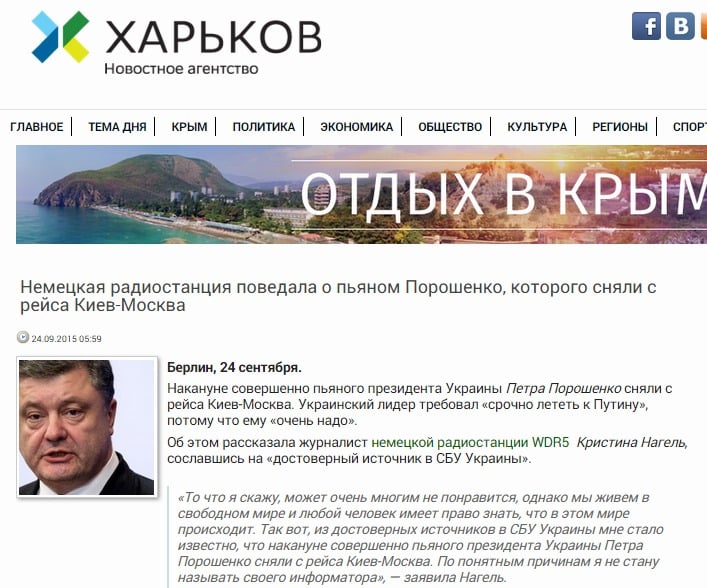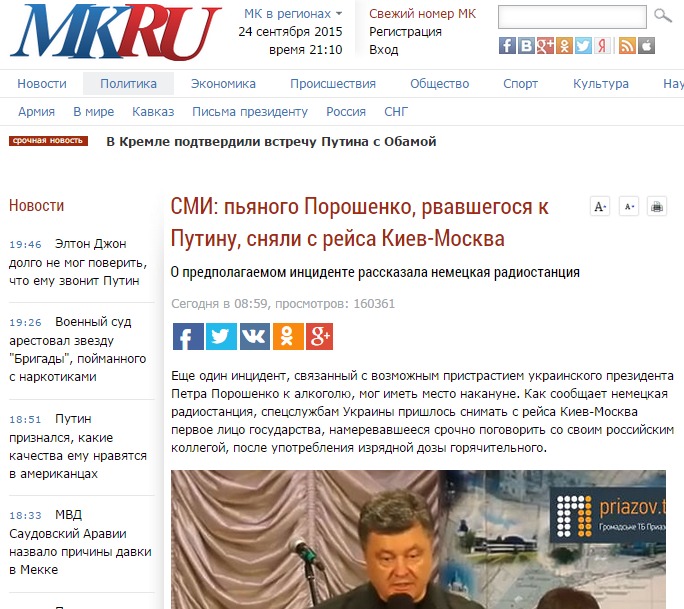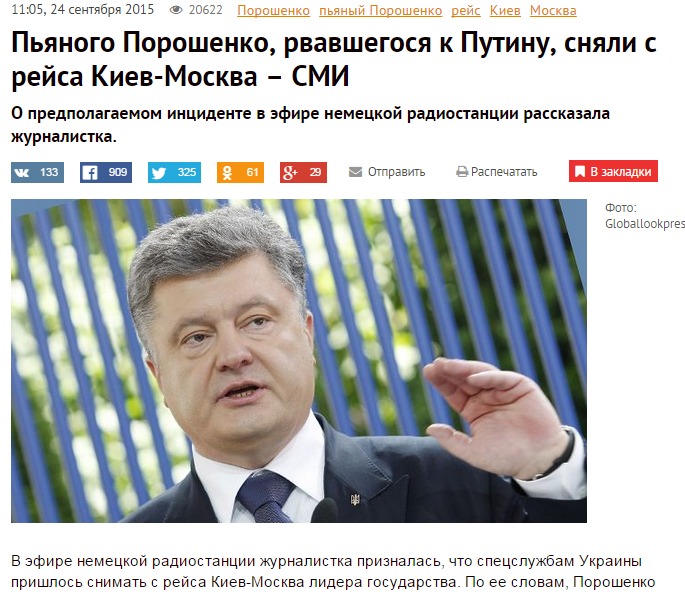 Yet when StopFake contacted Nagal's radio station, station representatives quickly responded: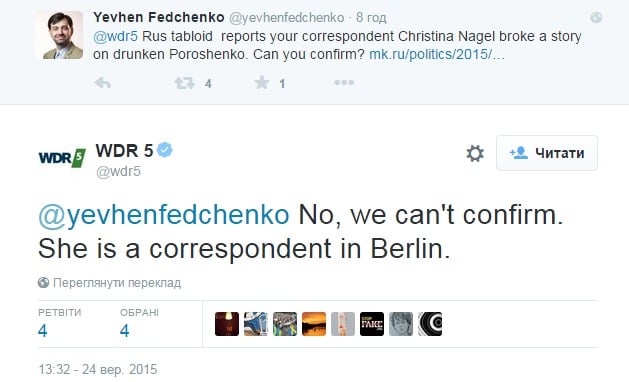 Later, Ingrid Schmitz, a representative for the media company that owns the station, WDR, issued the following statement: "[Westdeutsche Rundfunk/ WDR] doesn't confirm such a statement. Neither Nagel, nor any other of our correspondents, said anything like this."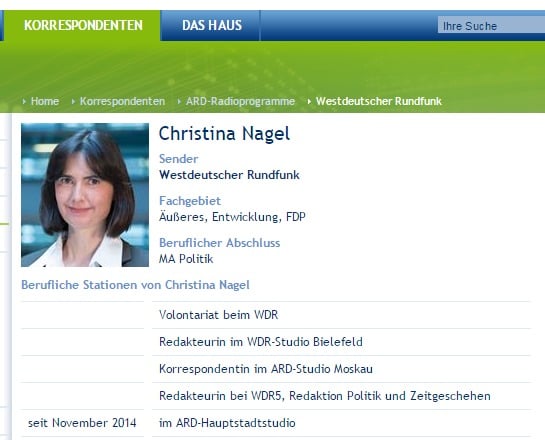 In reality, during the evening in question – September 23 – Poroshenko attended an official meeting with U.S. Senator John McCain.