The Russian site Ukraina.ru published a story attributed to the Bloomberg news agency claiming that the recent Dutch referendum on the EU Association Agreement with Ukraine was Ukrainian President Petro Poroshenko's last chance at remaining in power.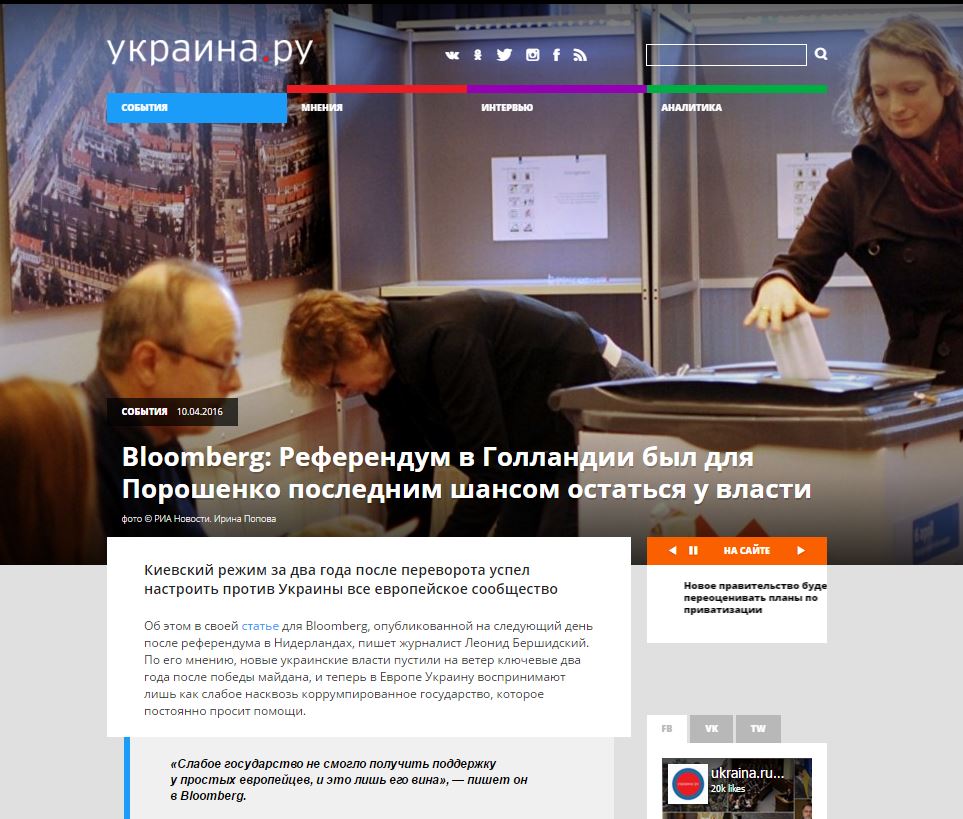 The story Ukraina.ru refers to is an opinion piece published by the Bloomberg View section of the news agency, which does not necessarily reflect the opinion of the Bloomberg editorial board or its owners .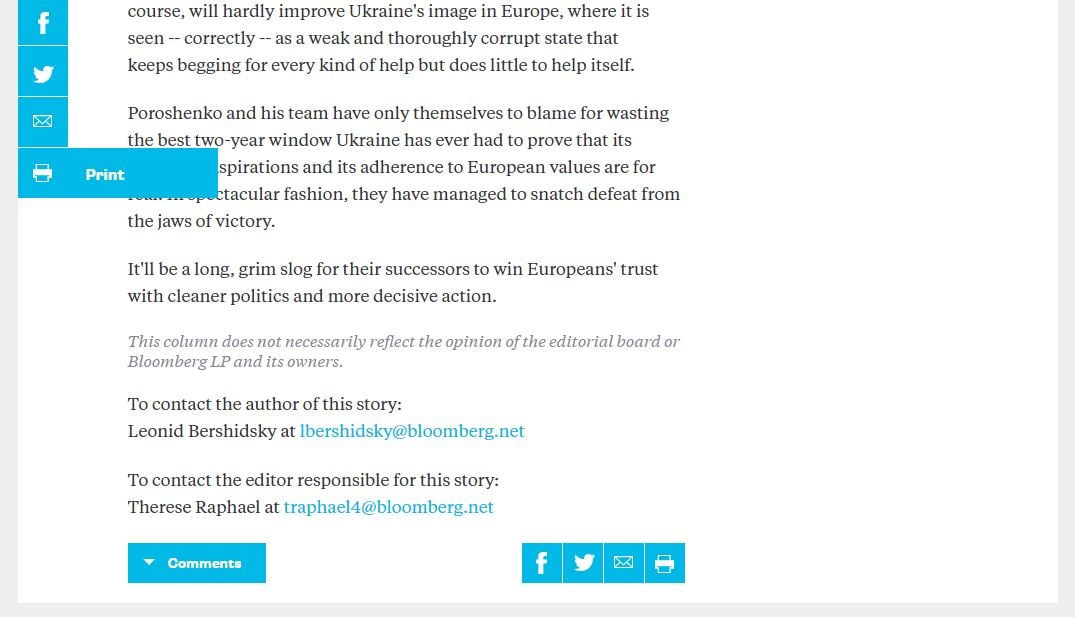 The opinion piece entitled "Dutch Voters snub Kiev, not Brussels" is written by Bloomberg View columnist Leonid Bershidsky, a prominent Russian journalist who immigrated to Germany from Russia in 2014. Bershidsky was the founding editor of Russia's business daily Vedomosti and publisher of the Russian edition of Forbes.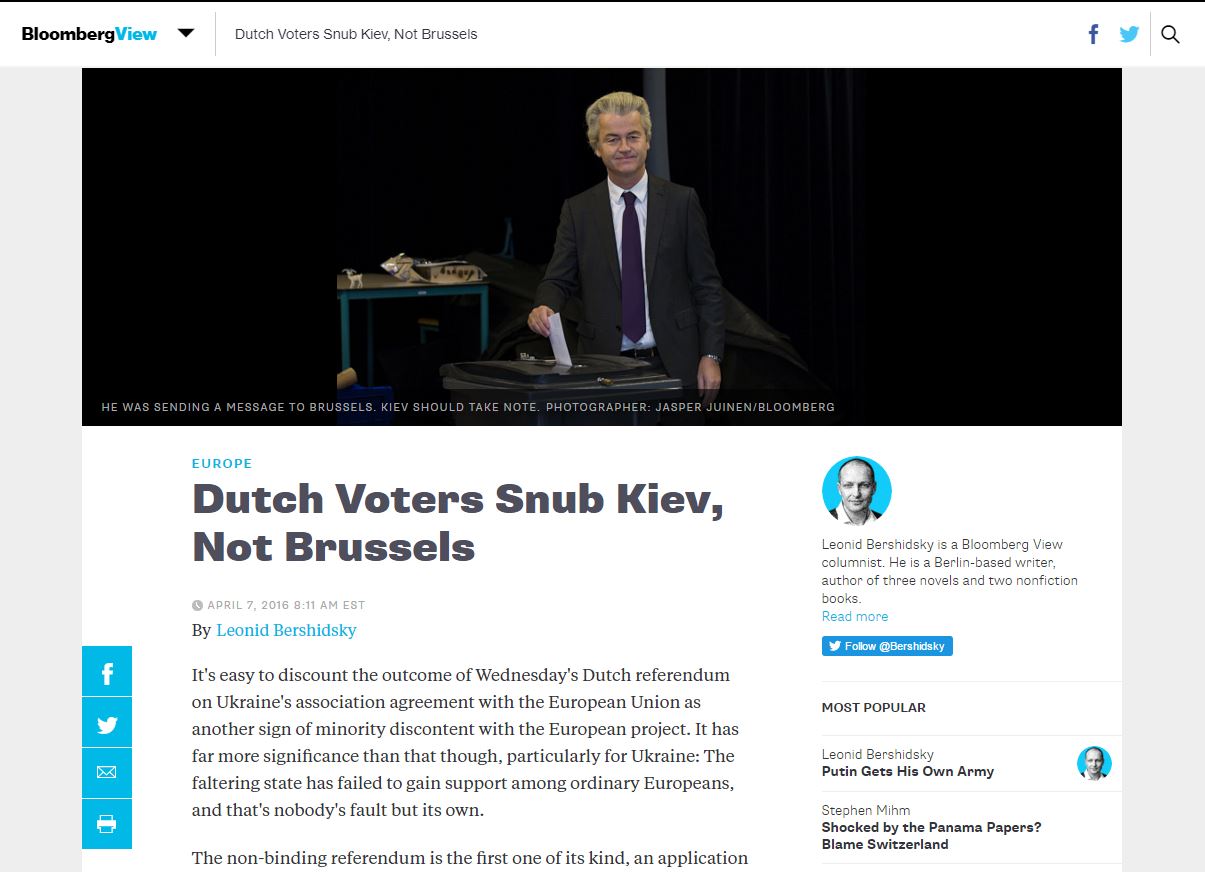 According to Ukraina.ru Bloomberg claims that "in the course of two years, the Kyiv regime has managed to alienate all of European society against Ukraine". These words however, are nowhere to be seen in the Bershidsky piece.
While Bershidsky writes that President Poroshenko has squandered two years without accomplishing much in terms of real reforms or proving that the country's European aspirations are real, what he actually said about President Poroshenko is this:
"Though the increasingly unpopular Poroshenko himself has dismissed the referendum as "strategically not an obstacle on Ukraine's path to Europe," it may well be one of the final blows to his ability to hold on to power."
There is no mention of the referendum being Poroshenko's last chance; Bershidsky simply maintains that the referendum result will be problematic for the Ukrainian president.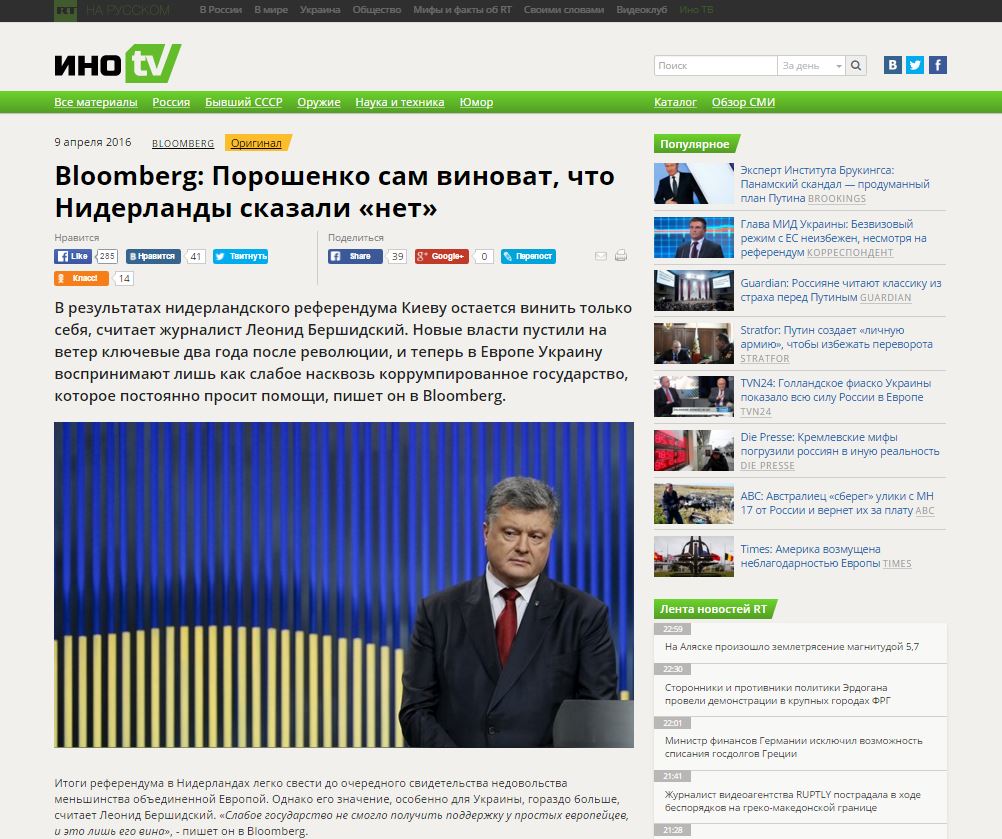 RT's translation of the Bershidsky opinion piece more accurately convey's Bershidsky's point, as does the headline "It's Poroshenko's own fault that the Netherlands said no. "