The Russian television station REN-TV posted a news item claiming that the son of Turkish President Erdogan had allegeldy justified buying oil from the Islamic State.
While the headline states "Turkish president's son justifies buying oil from ISIS", the first sentence of the text reads as follows: "The son of the Turkish President Bilal Erdoğan declared that his business has nothing to do with buying oil from terrorists".
The rest of the story has absolutely no information to support the headline's. REN-TV cites a December 8  interview with the Italian newspaper Corriere della Sera as the source for this story.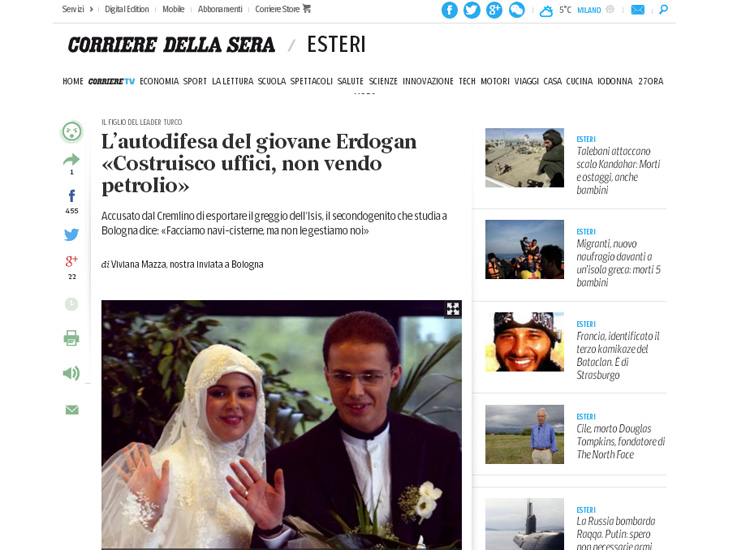 In the original interview when asked about the Kremlin's accusation that he was selling crude oil bought from ISIS, Bilal Erdoğan did not "make excuses", he explained that his and his brother's businesses had nothing to do with oil, they dealt in construction, transportation and restaurants. The interview then went on to discuss Russian-Turkish relations, battling ISIS and corruption issues.
Other Russian media picked up REN-TV's inaccurate translation of the Corriere della Sera article. Lenta.ru for example featured a story entitled "Erdoğan's Son Acquitted in Family Business".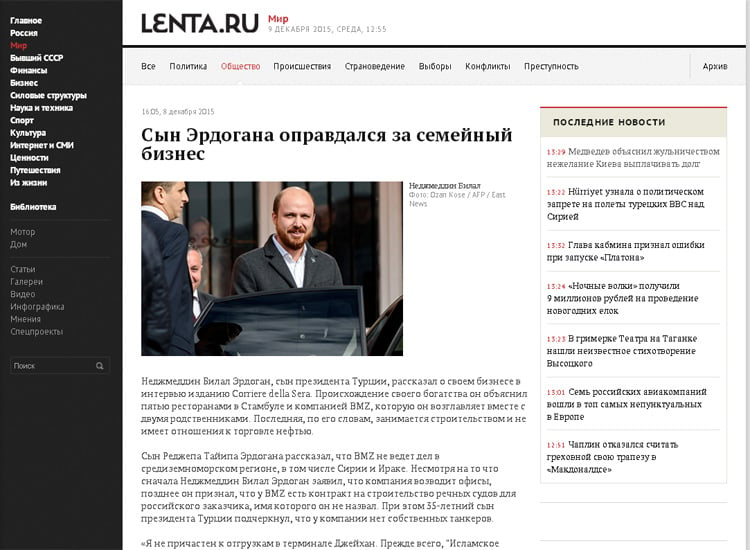 Neither Erdogan's son, nor any other member of the Erdogan family has been charged with any crime.