Thousands of Russian bikers from the pro-Kremlin Night Wolves club arrived in the German capital on May 9 to lay flowers at Soviet war memorials in Berlin, pro-Kremlin publications announced last week. The Wolves were enthusiastically welcomed in all European Countries through which they traveled during their two week trip.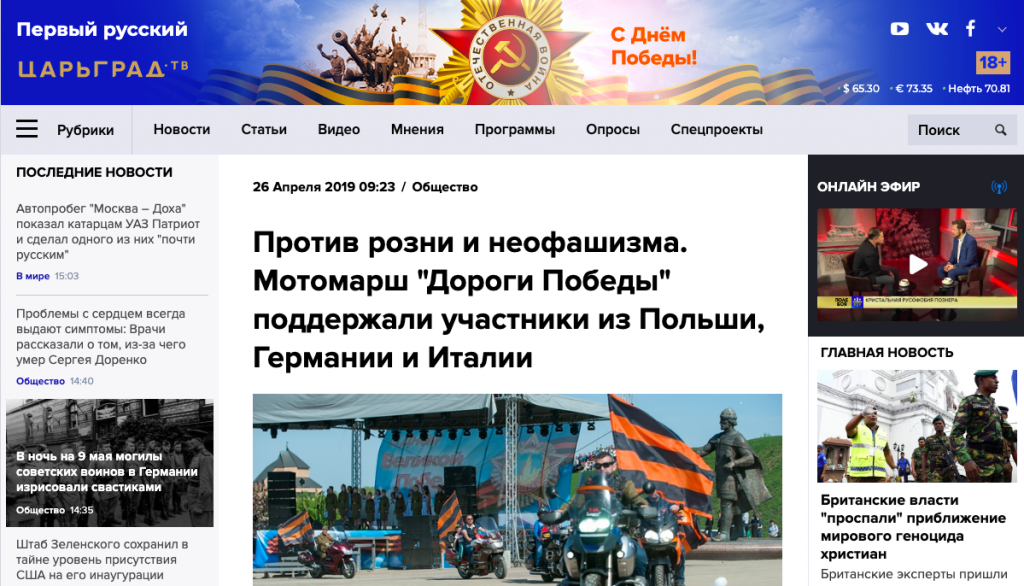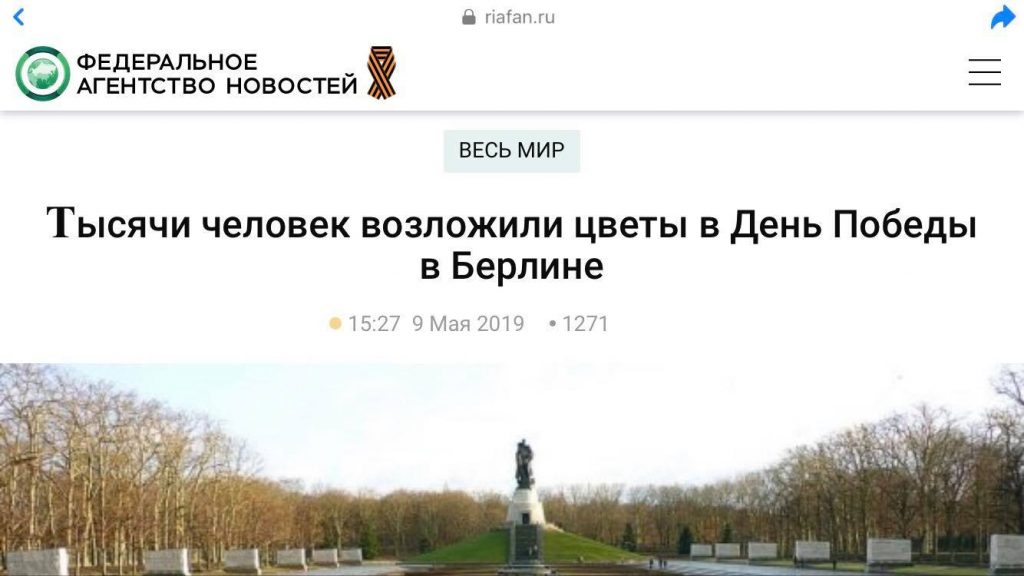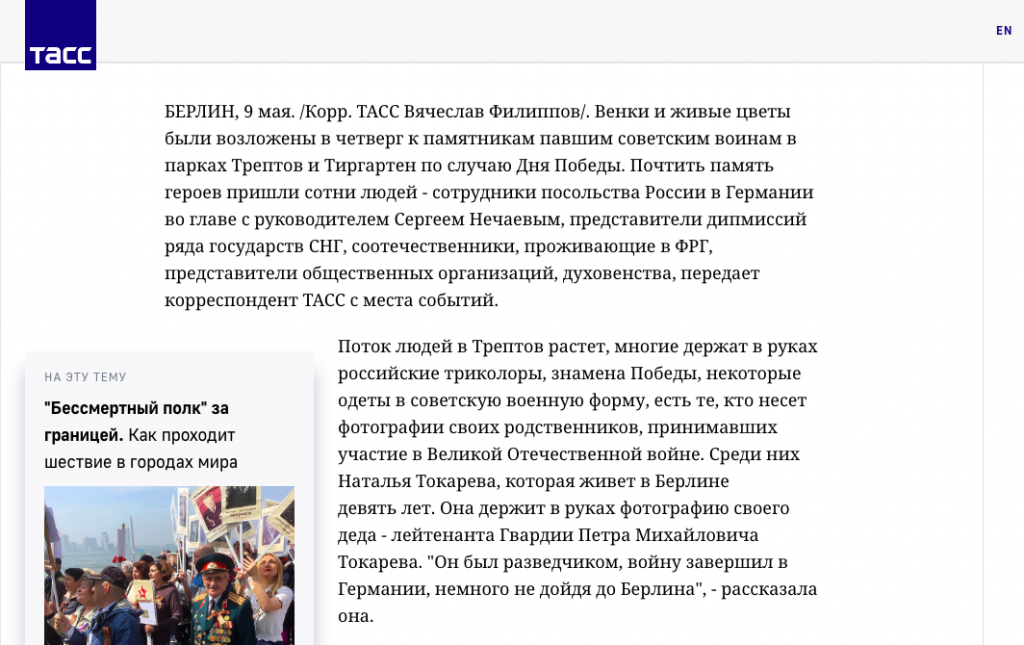 "The flow of people into the memorial keeps growing, many are carrying the Russian tricolor, victory banners, some are dressed in Soviet military uniforms, others are carrying photos of their relatives who took part in the Great Patriotic War," wrote the state agency TASS, describing the alleged huge turnout for the Russian Victory Day commemoration.
The Night Wolves call their European bikers' rides patriotic exercises, such expeditions gained particular momentum after Russia annexed Ukraine's Crimean peninsula and invaded eastern Ukraine.
The Night Wolves however, are not a particularly welcomed bunch in Europe or the United States, where they are widely seen as Putin's provocateurs. According to investigations conducted by Russian opposition leader Alexey Navalny's anti-corruption fund, the Night Wolves' financing comes from the Russian state budget, they periodically win large grants to conduct "patriotic" events.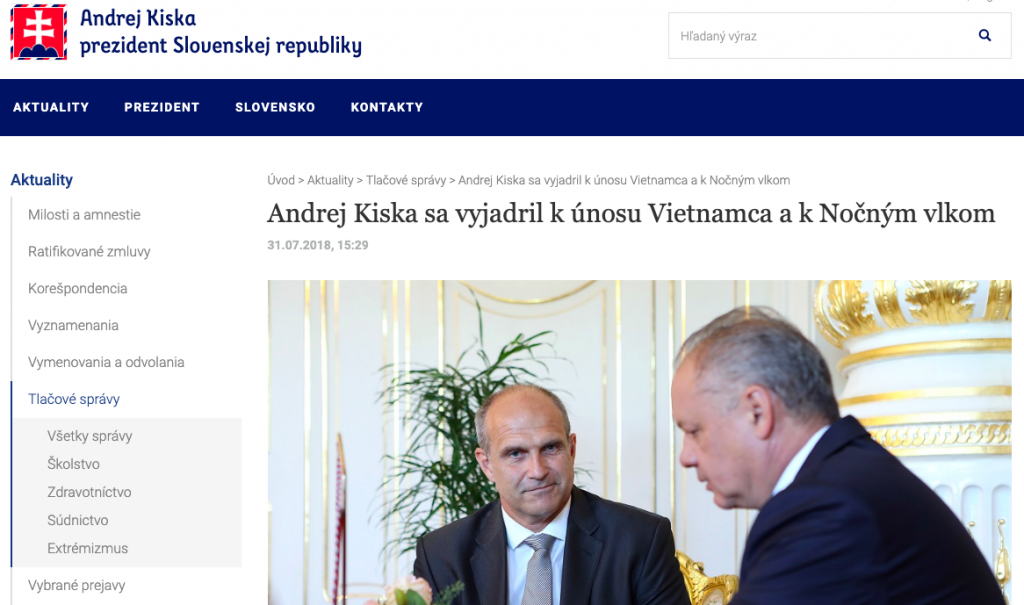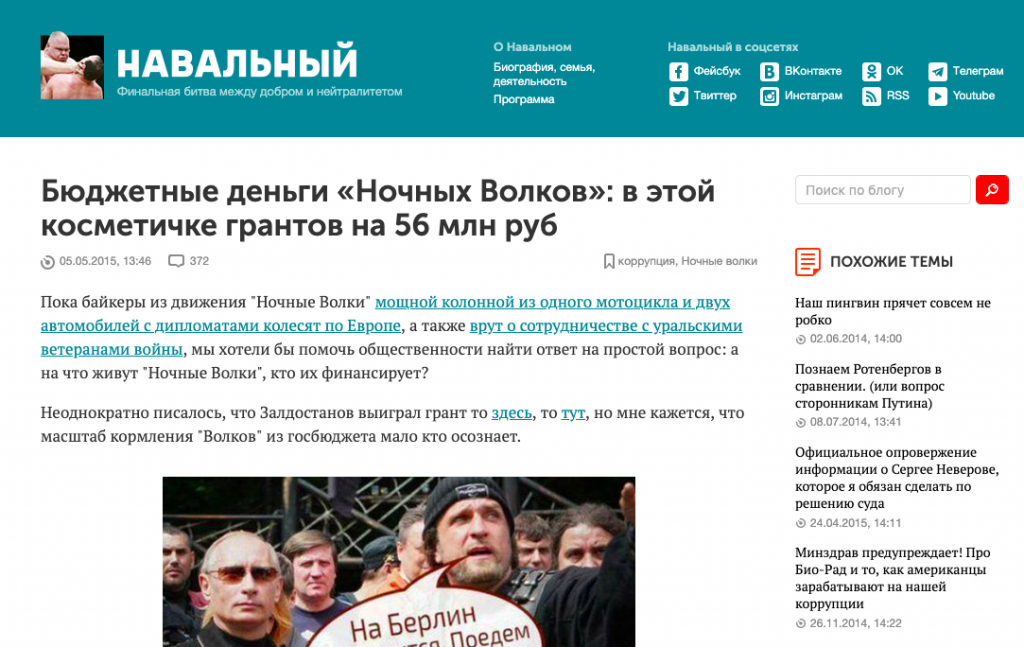 This year two thousand Night Wolves really did set off for Berlin. However, the majority of them are forbidden from entering EU countries as they are unde sanctions for their involvement in the seizure of Crimea and parts of eastern Ukraine. The handful of bikers featured in Germany this year are not bikers from Russia but rather members of the Night Wolves who live in Europe.
On May 1 a group of Night Wolves reached Poland where Polish border guards refused most of them entry, allowing only 30 biker to enter. A bus carrying the group's "technical equipment" was also turned away.
https://www.facebook.com/nocnewilki/posts/1651324578337375
An equally warm welcome waited for the Night Wolves in the Czech Republic. On May 6 a group of Russian bikers when to Prague's Olszany cemetery to lay flowers at Soviet memorials only to be met by demonstrators at the entrance gates holding EU and NATO flags, reminding the Wolves about the Hitler-Stalin alliance and the Molotov Ribbentrop pact.
According to the German police some 100 Russian bikers arrived in Germany, they passed largely unnoticed as they headed to the Soviet memorial in Berlin-Treptow, an area that was part of the original Soviet sector of the German capital, later East Berlin. There were no enthusiastic Europeans greeting them anywhere.
Another group of Russian Night Wolves bikers was denied entrance to Georgia. Ukraine also did not allow the Night Wolves passage through its territory.