Russian media claim that the European Union is not going to punish Russia for shelling and seizing three Ukrainian ships along with their crew in the Kerch Strait area on November 25. This is how pro-Kremlin media chose to interpret a European Council resolution adopted in Strasbourg on December 12. The EU is not insisting on new sanctions against Russia for the Kerch Strait incident, declared RIA Novosti. European Countries no longer want to participate in Ukrainian President Petro Poroshenko's intrigues, blared Ukraina.ru. The EU sees further sanctions as counterproductive, claimed Argumenty I Fakty, while Regnum declared that European parliamentarians have taken a neutral position on the Kerch Strait incident.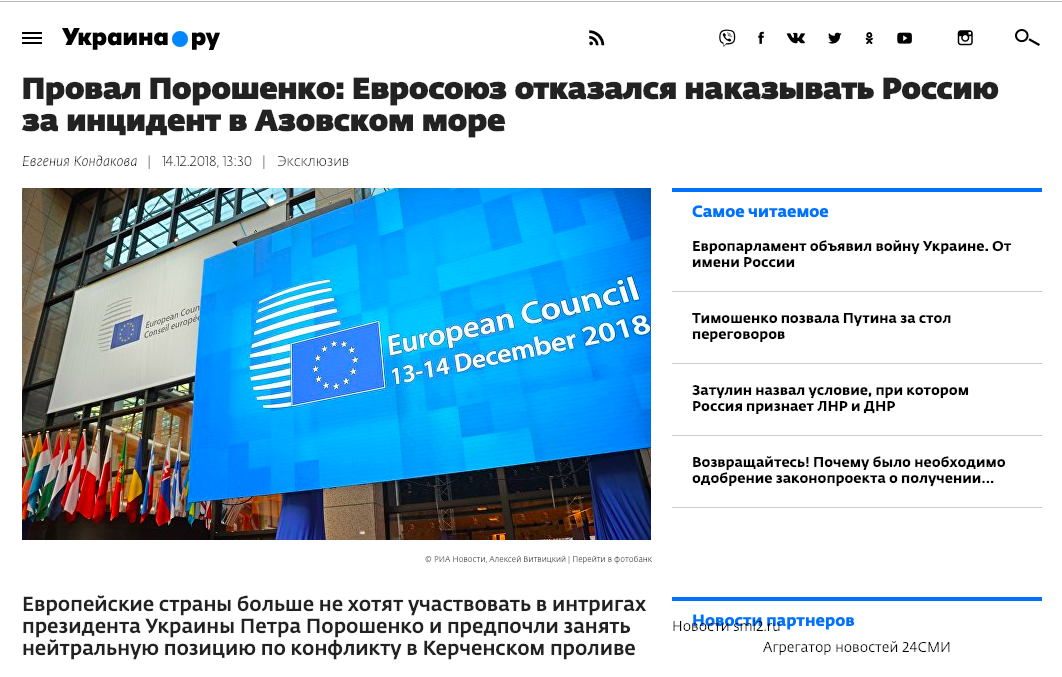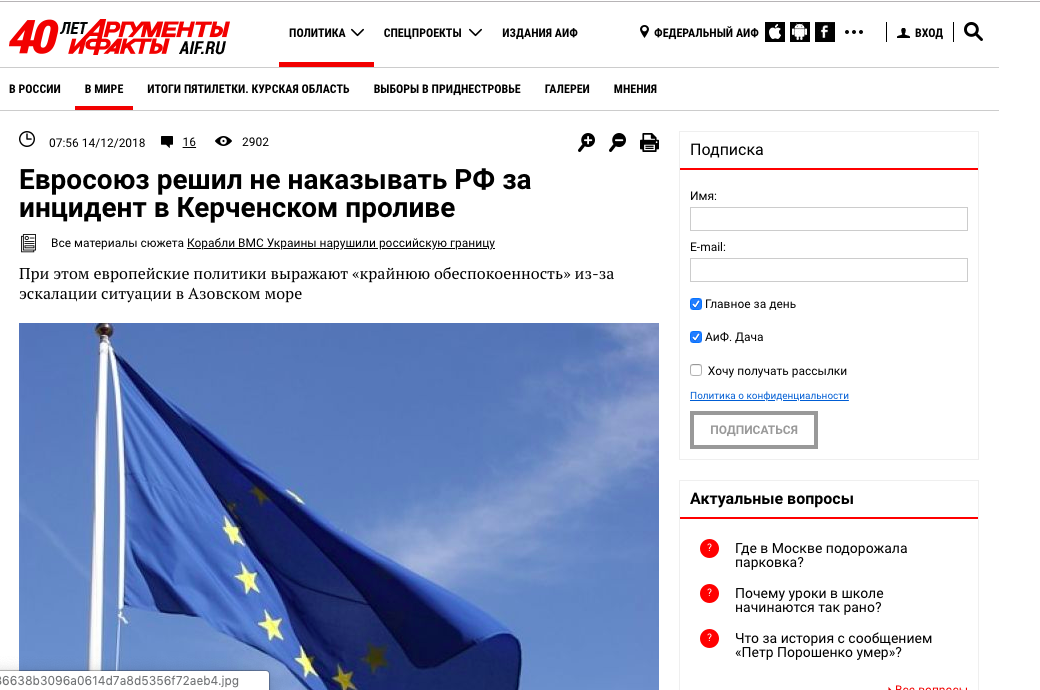 None of the Russia media directly refer to the EU resolution on the Kerch Strait seizure nor do they quote the document. According to a press release on the official European Parliament website, the EU parliamentarians adopted far from a neutral position, they condemned Russia's aggressive behavior against Ukraine and the threats that behavior poses to the security of the European Union.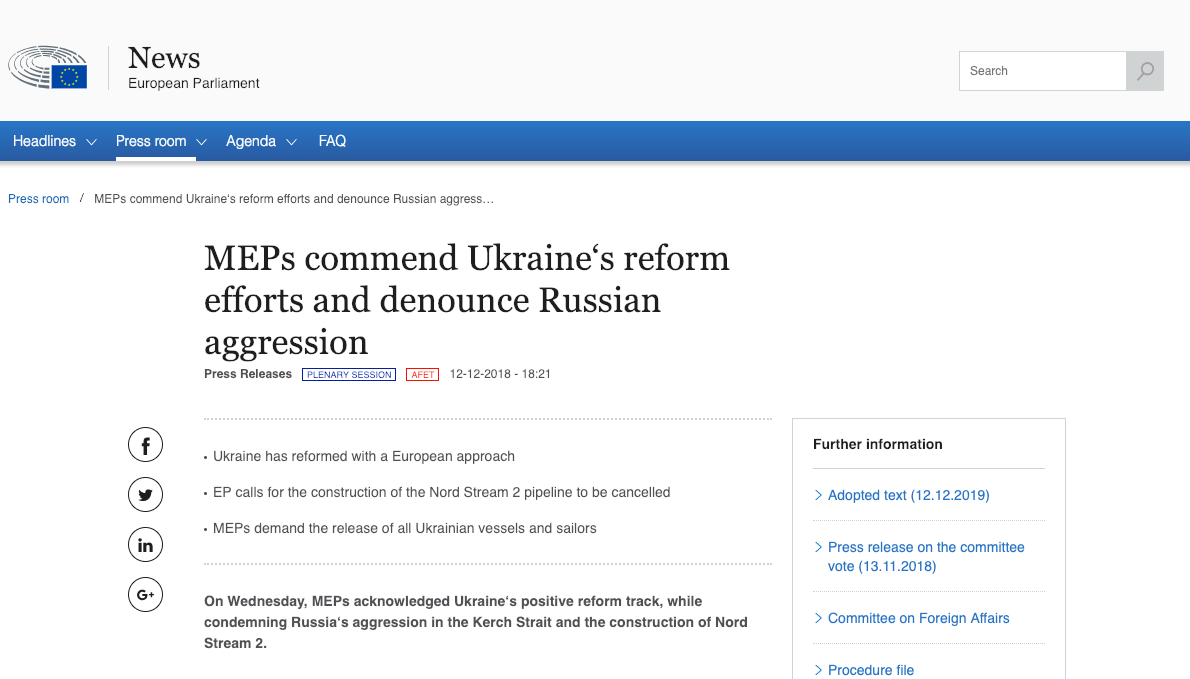 In the adopted resolution MEPs called on Russia to immediately and unconditionally release the captured Ukrainian crew and vessels and expressed concern that Russian actions are a "creeping attempt to annex Ukraine's sovereign rights in the Sea of Azov". Russia therefore has to guarantee the freedom of navigation through the Kerch Strait and in the Sea of Azov, the resolution reads.
The resolution further calls on the EU and its member states to introduce targeted sanctions against Russia if the Ukrainian servicemen are not released and if there is any further military escalation. The text of the European Parliament resolution is worlds apart from the claims made by the pro-Kremlin media.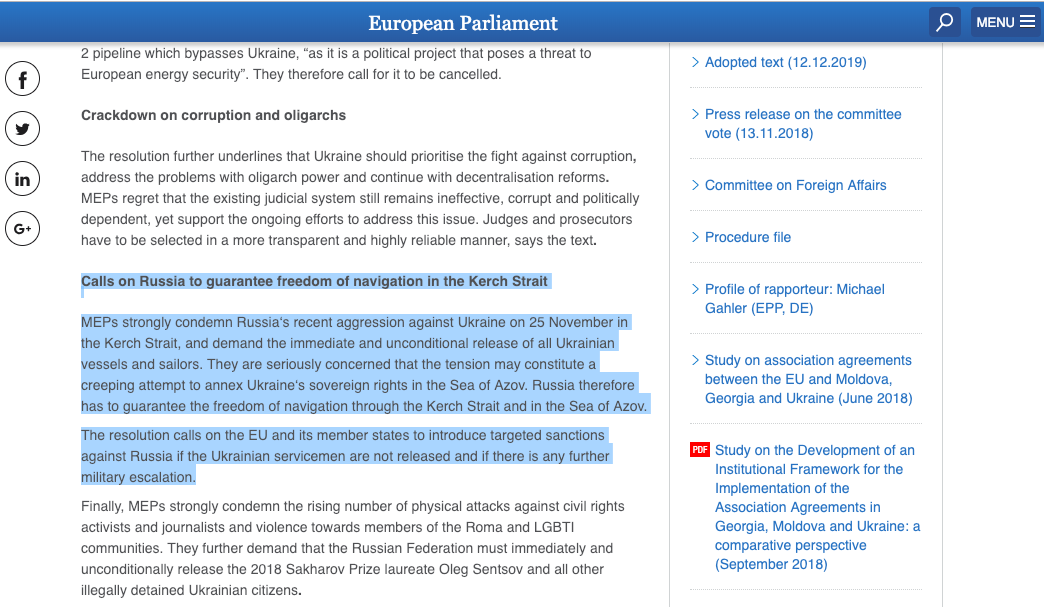 The European Parliament meeting was followed by a meeting between NATO Secretary General and Ukrainian President Petro Poroshenko on December 13 in Brussels. During the joint briefing Jens Stoltenberg called on Russia to immediately free the captured Ukrainian sailors and announced that against this backdrop of Russian aggression NATO countries would send an additional 40 million euros of military aid to the Ukrainian army by the end of 2018. Ukraine would also receive special communication equipment from the Alliance.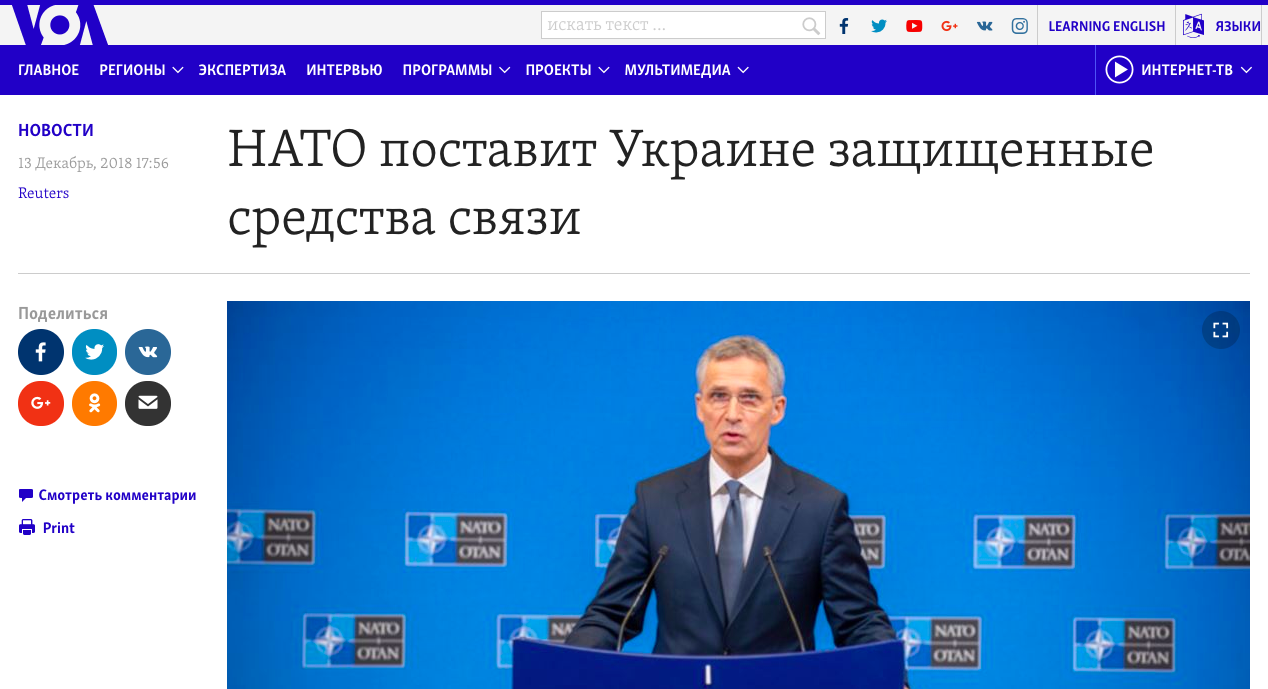 Furthermore speaking at a press briefing at the Heritage Foundation think tank the US National Security chief John Bolton announced that there will be no meeting between US President Donald Trump and his Russian counterpart Vladimir Putin until the Ukrainian ships and crew are released.