As part of a national campaign to eradicate all Soviet holidays, Ukraine wants to replace Victory Day with Europe Day, declared the pro-Kremlin site Ukraina.ru last week. "Attacks on holidays are continuing for the last three years, nationalists are trying to rewrite the history of Ukraine according to new ideological guidelines. Victory Day and International Women's Day are singled out for particular repudiation," writes Ukraina.ru. As its source for this claim, Ukraina.ru cites Expert, a Ukrainian business website, which published a short news item on February 18 about a bill introduced in parliament to establish a new Europe Day Ukrainian public holiday.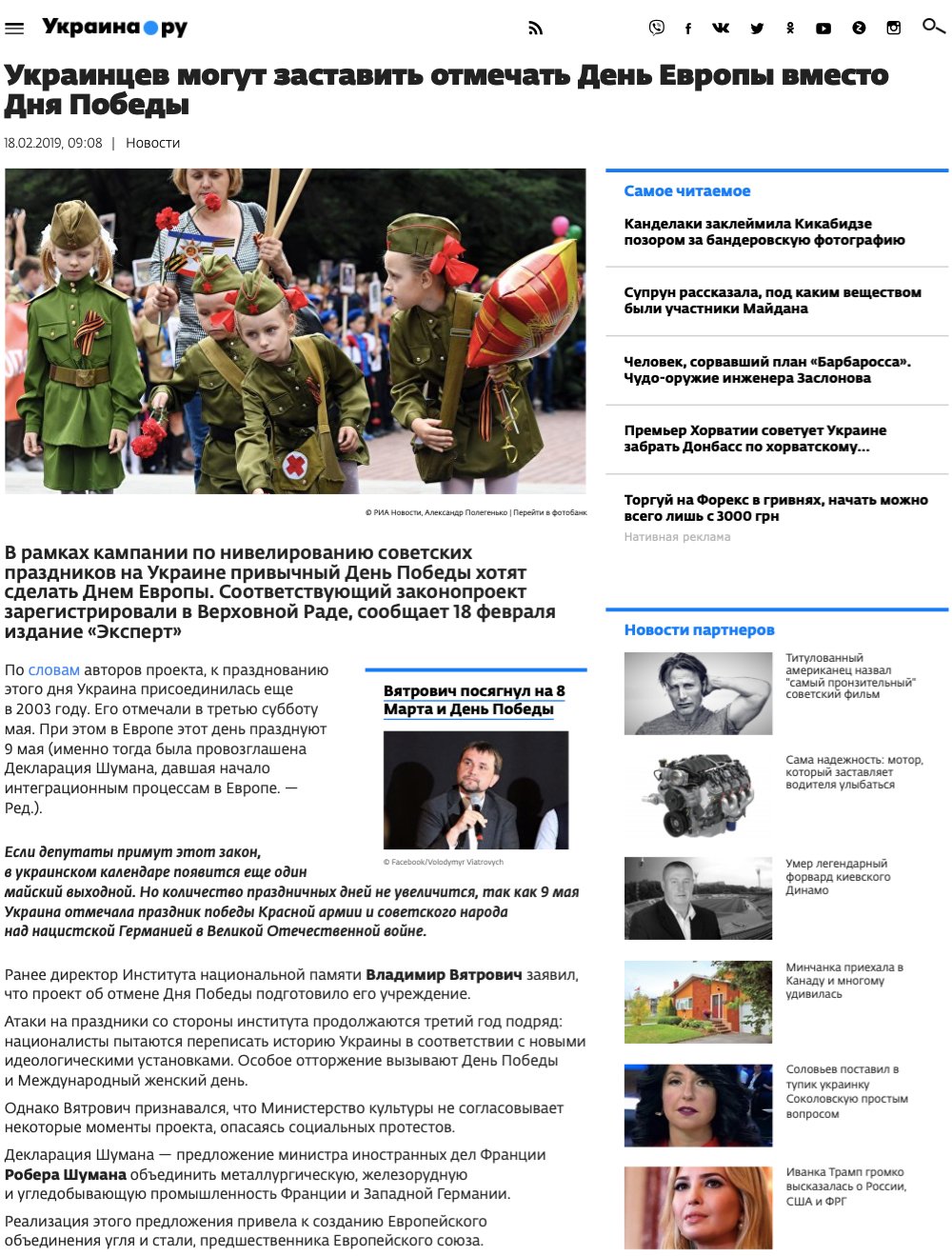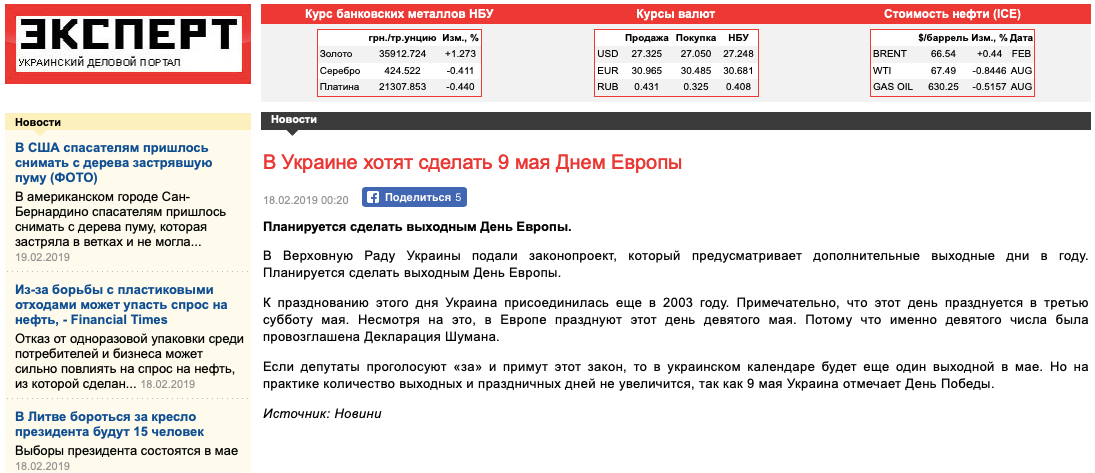 In May 2018 a draft bill was registered in parliament proposing that a new holiday, Europe Day be added to the existing  May 9 Victory Day holiday, so that Ukrainians could celebrate the Europe Day holiday with other European Union countries . Europe Day is celebrated on May 9. Victory Day commemorating victory over Nazi Germany in WWII also falls on May 9.
Celebrating Europe Day in Ukraine on the same day with other EU countries would demonstrate the commonality of European integration values, a common vision of the past and future of our continent, reads the explanatory memo to the draft bill. The bill does not propose to cancel or annul Victory Day, it simply proposes to commemorate two holidays on the same day.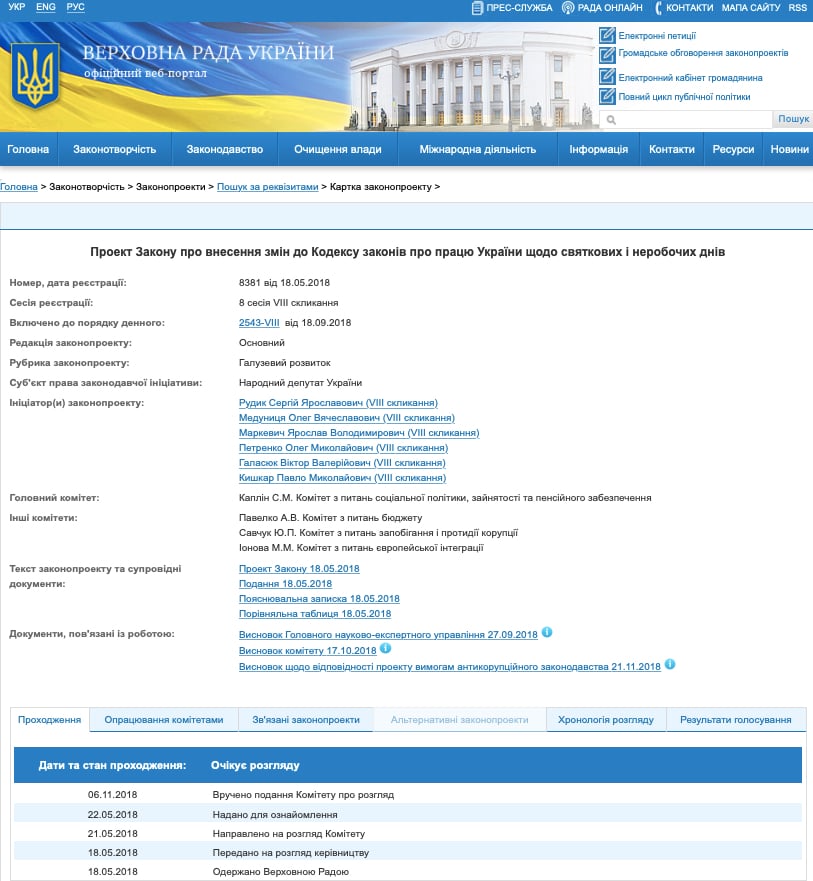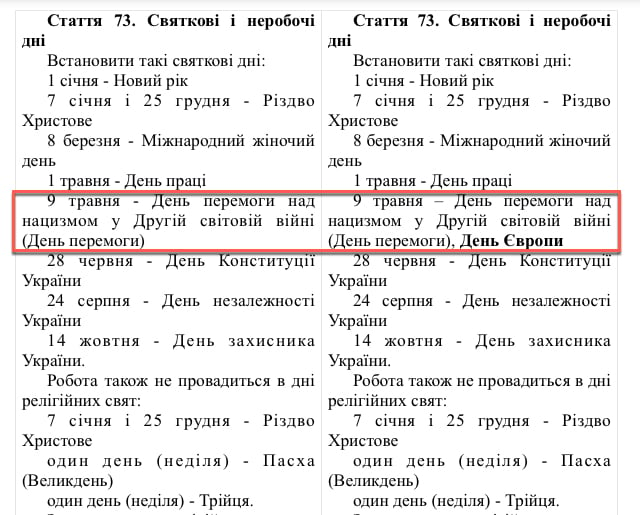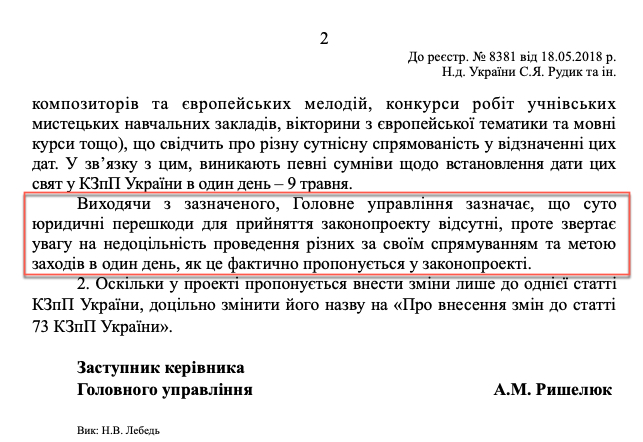 The Parliamentary Document Analysis Department presented its assessment of the proposed bill last September. The Department points out that Europe Day and Victory Day have been celebrated on different days in Ukraine and the nature of each holiday is different. While there are no legal obstacles to passing the draft law, celebrating in one day holidays with such divergent natures is inexpedient, the assessment concludes.