The European Union has decided to make it more difficult for Ukrainians to enter the European Union and will introduce special paid permits for Ukrainian citizens certain pro-Kremlin media announced this week. Not every Ukrainian will be able to get to Europe now, gloated Ukraina.ru and Izvestia. Both publications cite the European Council which allegedly has decided to curtail visa-free travel for Ukrainians with new administrative demands. The stories do not provide any specifics as to these new requirements, nor do they link to any official EU documents to support their claim.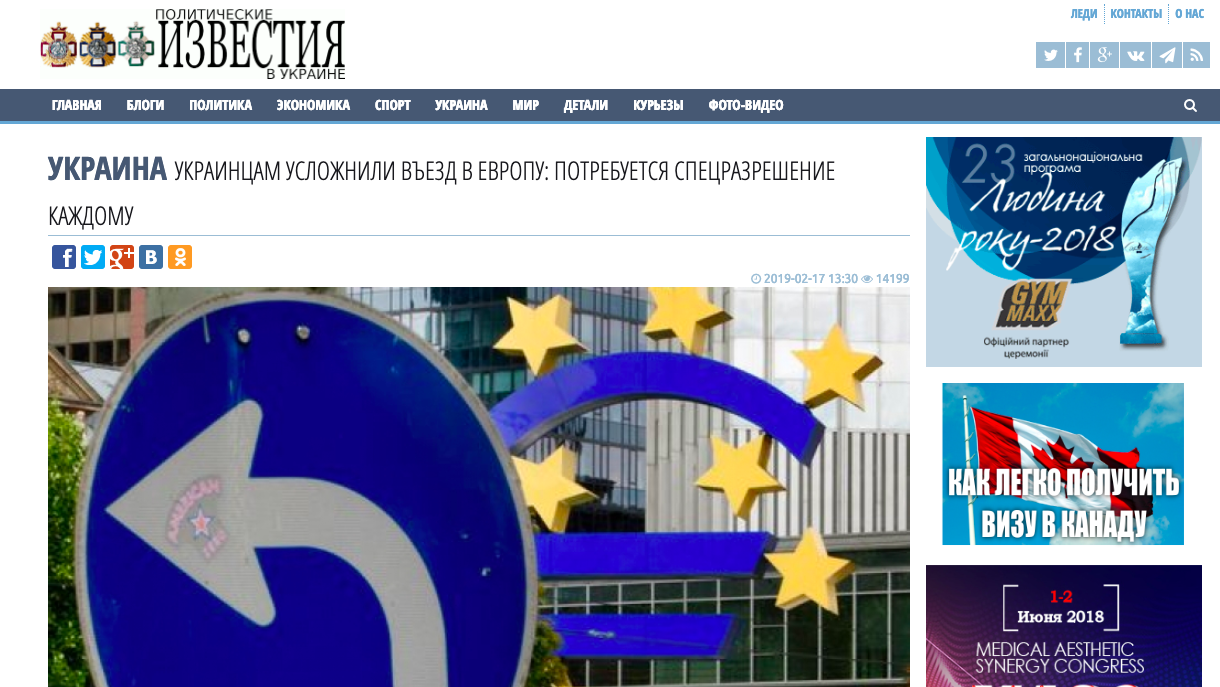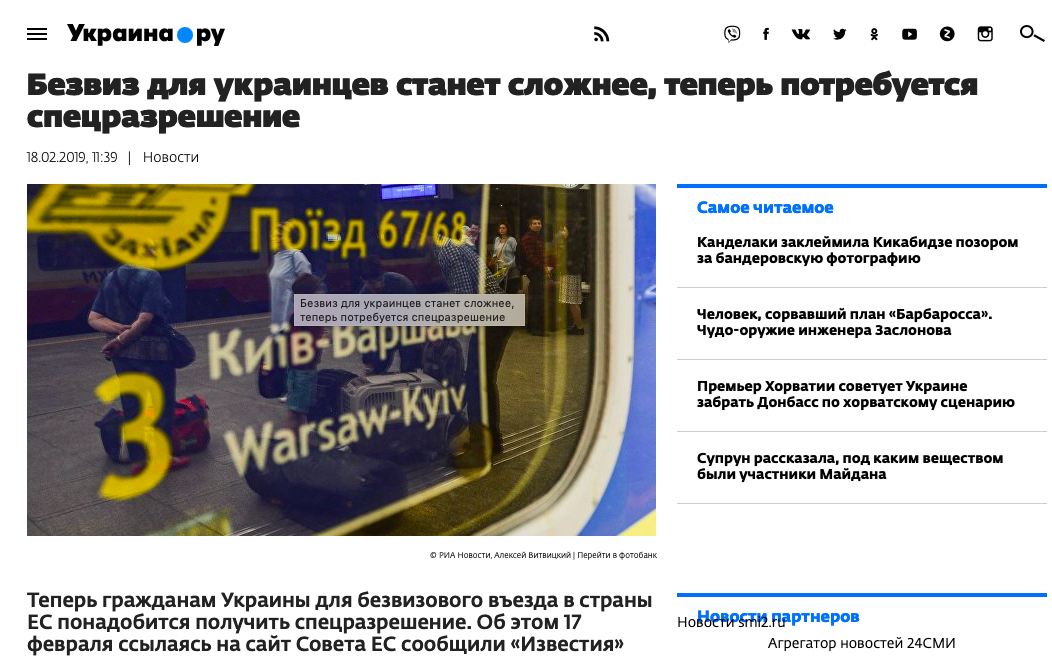 On February 5 the European Council published an announcement about a new agreement about the interoperability between EU information systems aimed at boosting European security.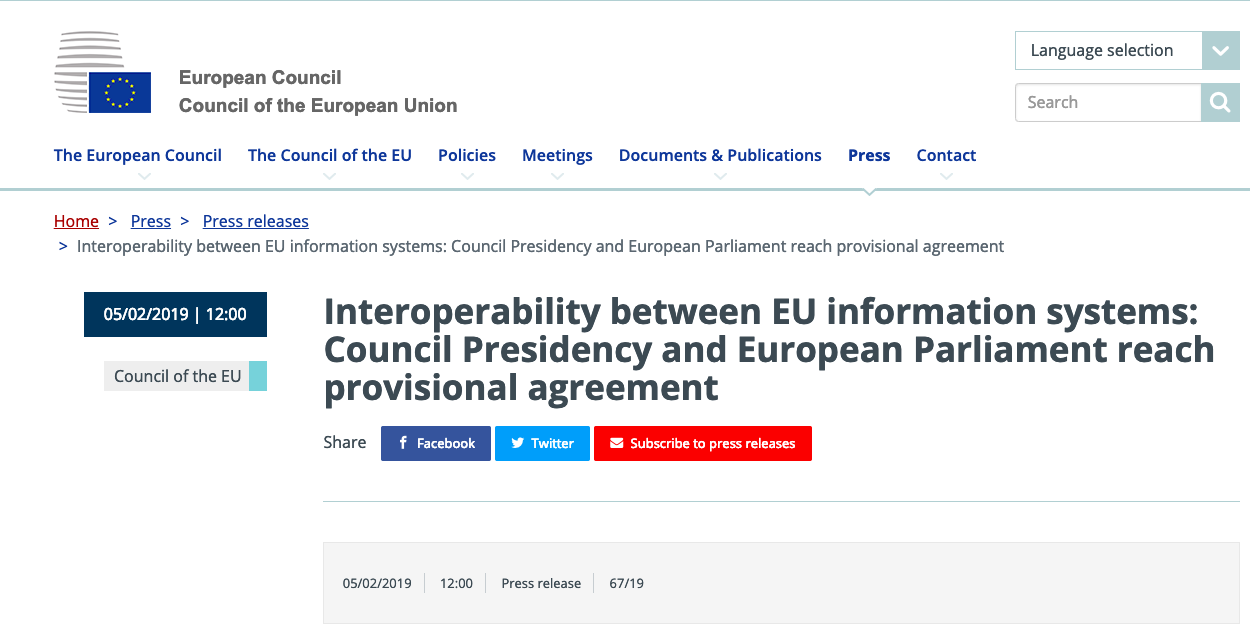 The European Commission is launching an electronic travel authorization system for visitors from countries that are not part of the EU but have visa free access to the EU and Schengen member countries. The EU Travel Information and Authorization System (ETIAS) will check security credentials and charge a fee to travelers visiting EU countries for business, tourism, medical or transit purposes.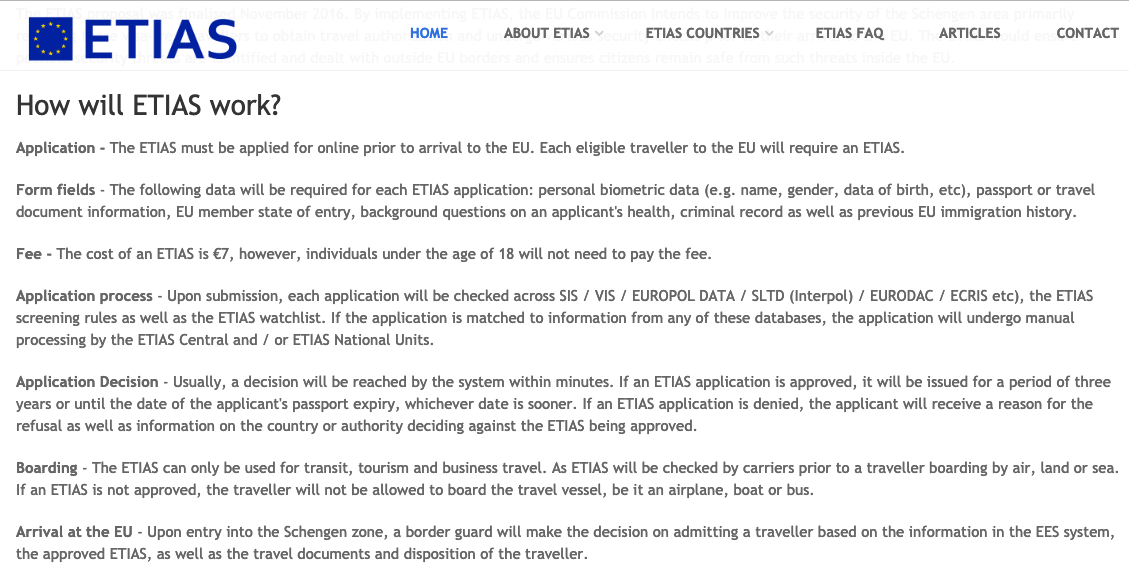 The new system will go into effect in 2021 and is intended to screen travelers arriving from overseas as a response to the global increase in terrorist activities. Each visitor will be required to fill an electronic form prior to their arrival to the EU and pay the sum of seven euros for the service. The service is valid for three years from the date of issue.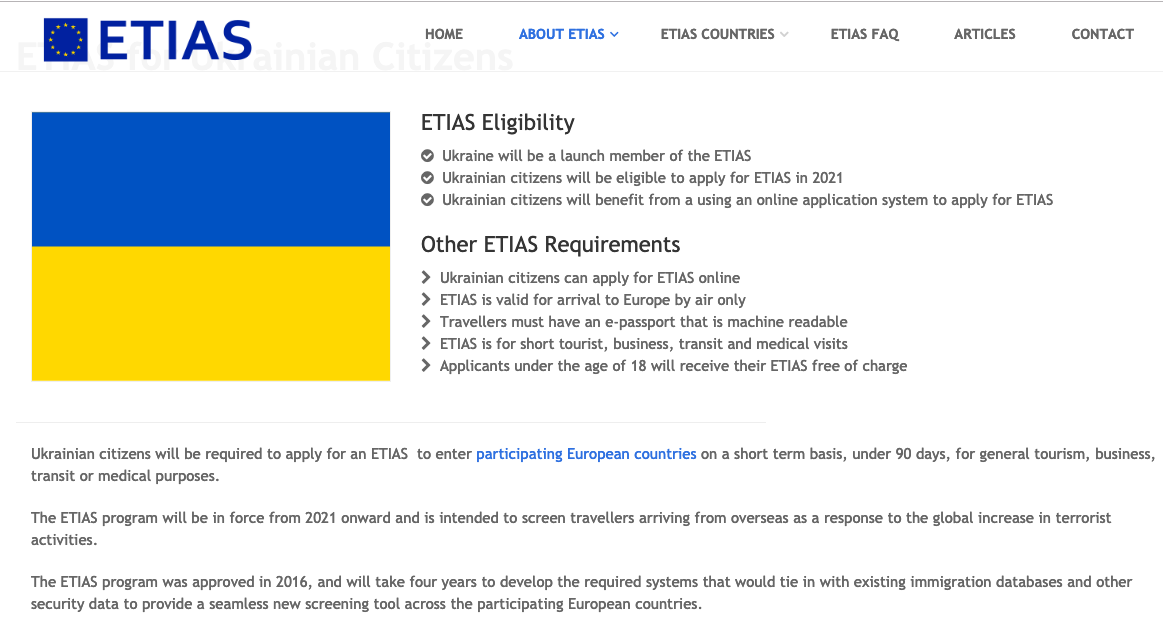 The ETIAS travel authorization will be mandatory for citizens of 61 countries who currently do not require visas to enter Europe including the United States, Australia, New Zealand and Canada. There are no cancellations or complications of Ukraine's visa-free travel regime with the European Union. The EU is simply introducing an electronic travel authorization system. The United States have been operating a similar system for many years.