According to Russian agencies RIA Novosti, Sputnik, RuNews 24, Argumenty nedeli, Ekonomika Segodnya Finnish farmers' profits are falling because of Russia's embargo on European food imports.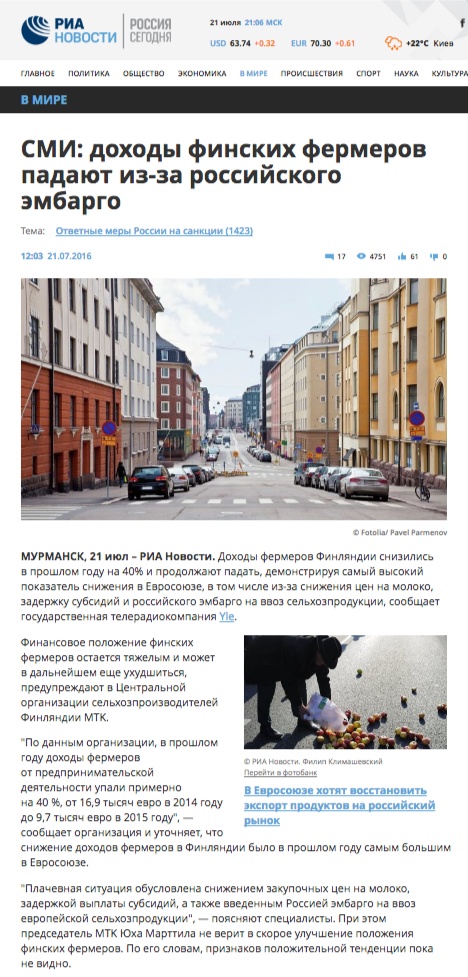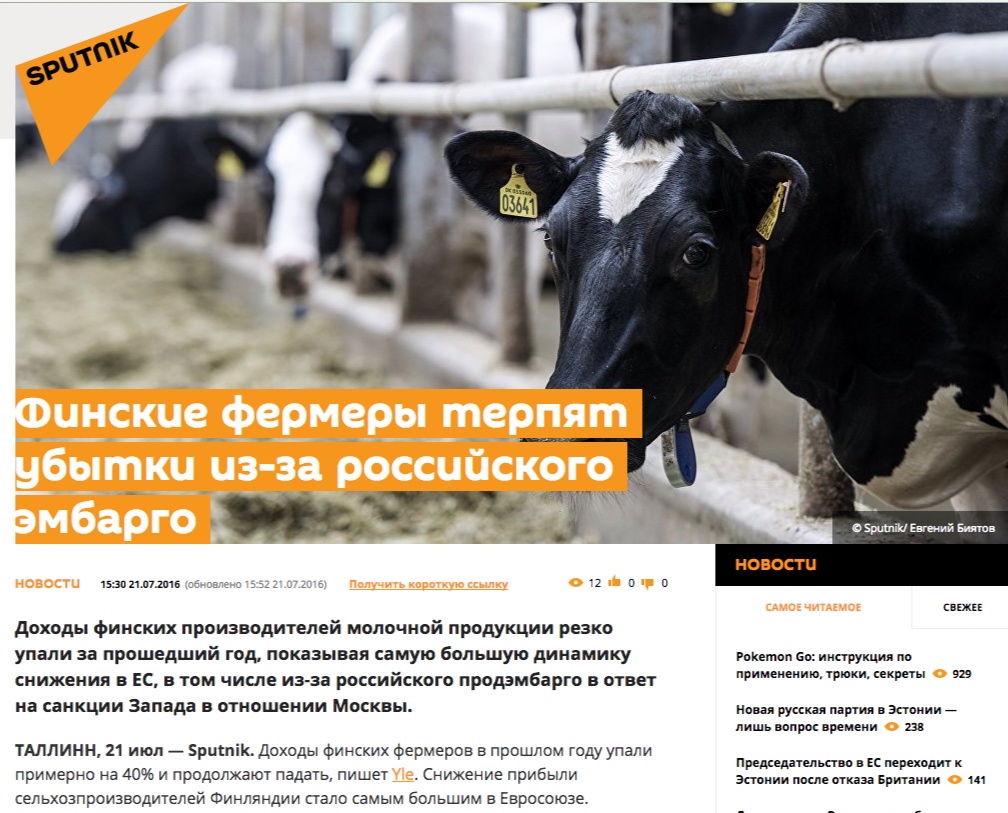 Falling milk prices, late subsidy payments and the Russian embargo are biting into Finnish farming profits claim these Russian sites and cite MTK, the Finnish Central Union of Agricultural Producers and Forest Owners as their source.
The Finnish news site yle.fi did in fact publish a story about falling profits in Finland's agricultural sector using MTK statistics , however, the story draws completely different conclusions. Farming is becoming less profitable because Finnish farming production costs are significantly higher than profits but also because of the general level of European agricultural markets.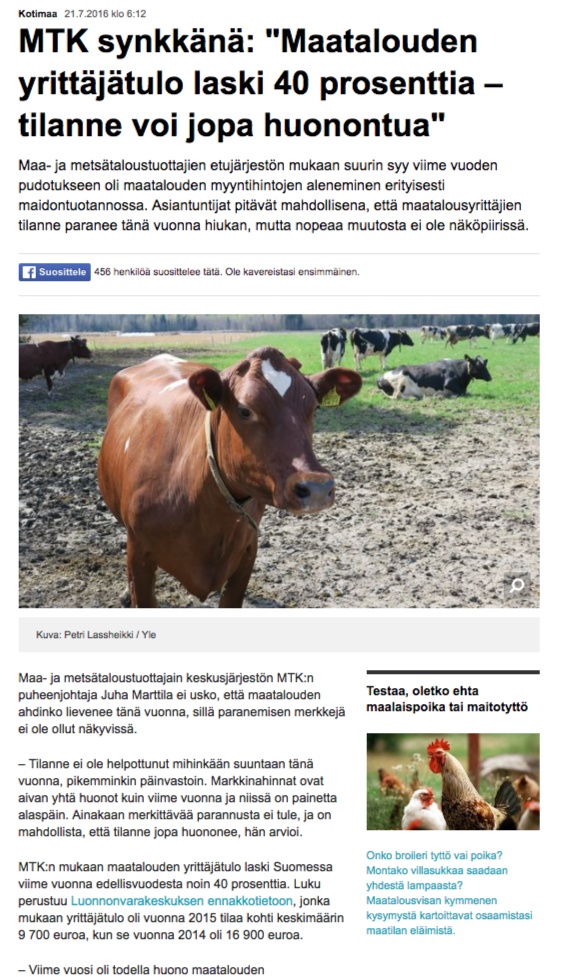 Among the causes of unprofitable farming, according to the yle.fi story are decreased government support for the sector and delayed payment of subsidies.  Russian sanctions are mentioned only in the context of their effect on production costs.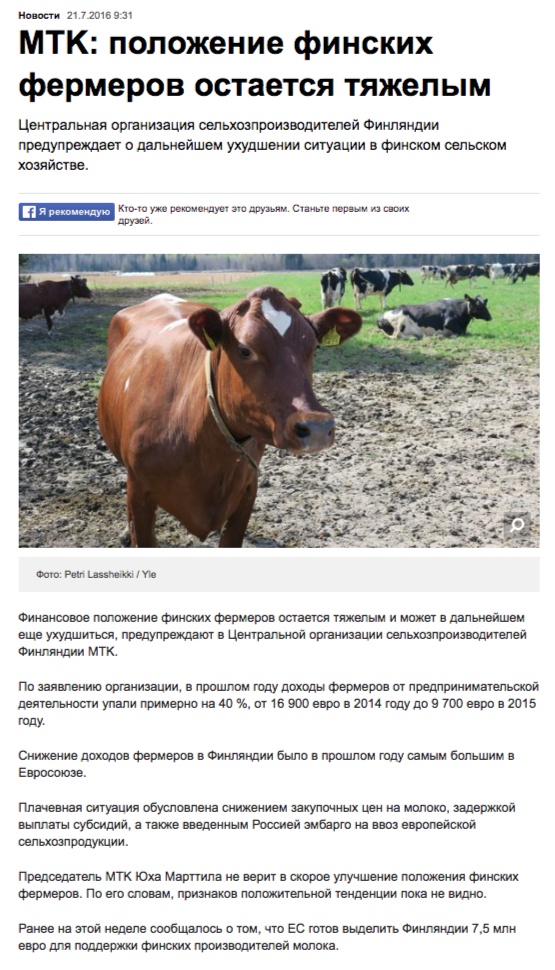 Claims that European farmers are suffering because of Russia sanctions is a favorite topic for Russian media. These claims are usually based on innacurate information, ignoring the real reasons for problems in the farming sector.