Scores of Russian and pro-Russian media, among them Ukraina.ru, Kremlin Press, Politikus.ru, Narodnyi Korrespondent  and others disseminated a story claiming that food riots had begun in Ukraine and hungry people had taken over a supermarket just to get something to eat. All the versions of this fake story were illustrated with the same image – shelves of tomatoes from a supermarket produce section.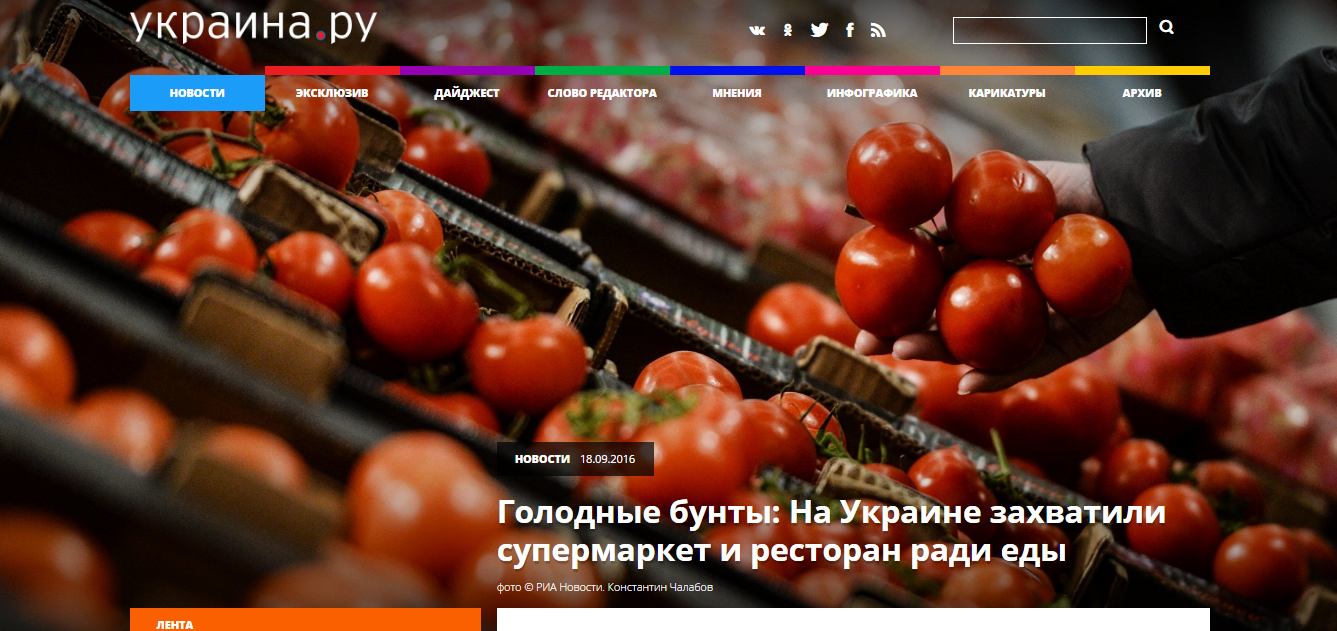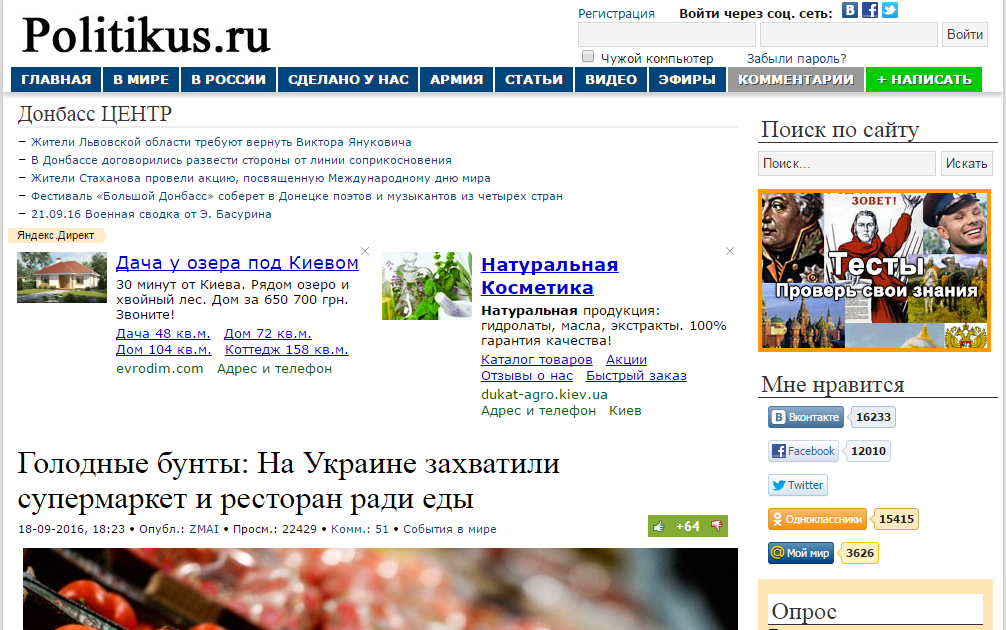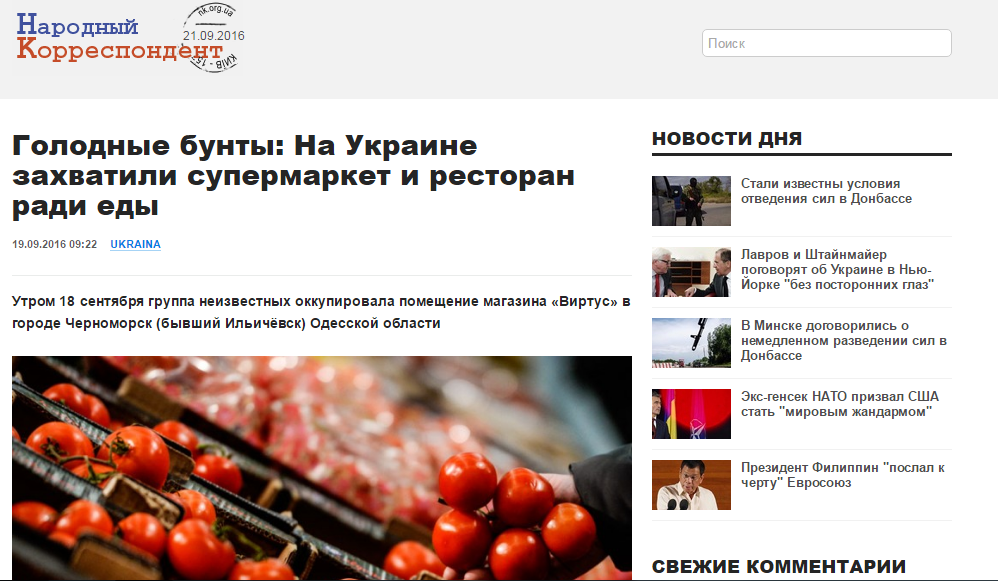 The sites claim that in Chornomorsk outside Odesa,  a group of unknown people occupied a supermarket just to get something to eat. According to reports the raiders were not interested in the store's cash and were only focused on getting food.
Ukraina.ru cites a local Odesa publication Timer, however the Timer article makes no mention of a food riot or of people being so hungry as to storm a supermarket.
Another Odesa site, Ukrainska Sluzhba Informatsii writes that the incident was the result of a disagreement between two businessmen over the supermarket space. According to the Odesa police, the old owner of the supermarket and the new one couldn't agree on removing the old inventory from the store.
The hullaballoo was not about hungry people breaking into a supermarket to eat, as Russian media claimed, but simply a personal conflict between the old and new owners of a supermarket.