At the beginning of June Russian tabloid Komsomolskaya Pravda published a story claiming that Germany and France want to introduce special visas for Ukrainian and Georgian citizens.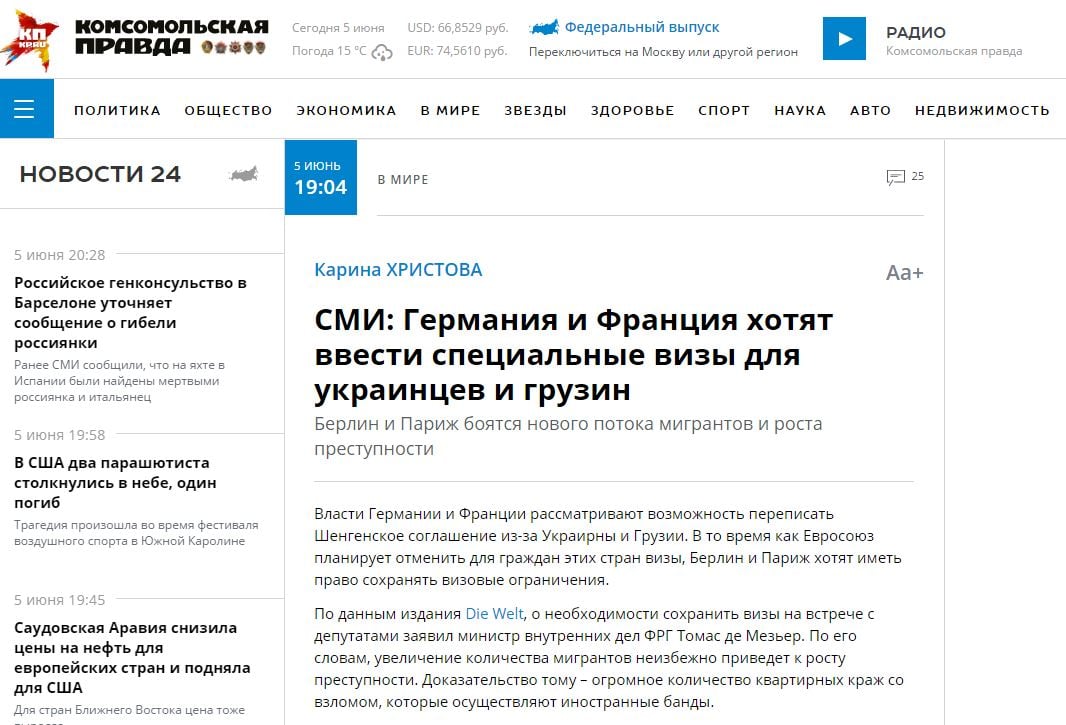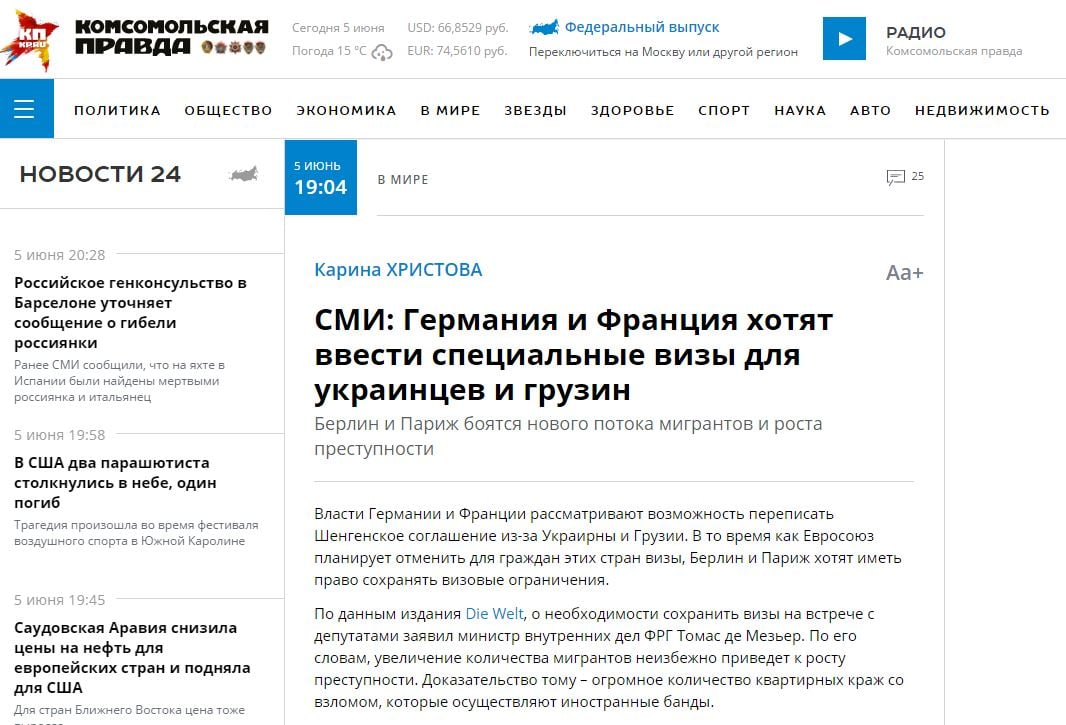 "Germany and France are examining the possibility of rewriting the Schengen open border agreement because of Ukraine and Georgia. At a time when the European Union is preparing to abolish visas for these two countries, Berlin and Paris wants to have the right to maintain visa restrictions" writes Komsomolskaya Pravda.
The paper claims that Germany's Interior Minster Thomas de Maizière spoke about the need to maintain visas during a meeting with MPs. According to Maizière, an increased number of migrants will inevitably lead to increased crime. The large number of residential burglaries by foreign gangs is proof of this, concludes Komsomolskaya Pravda.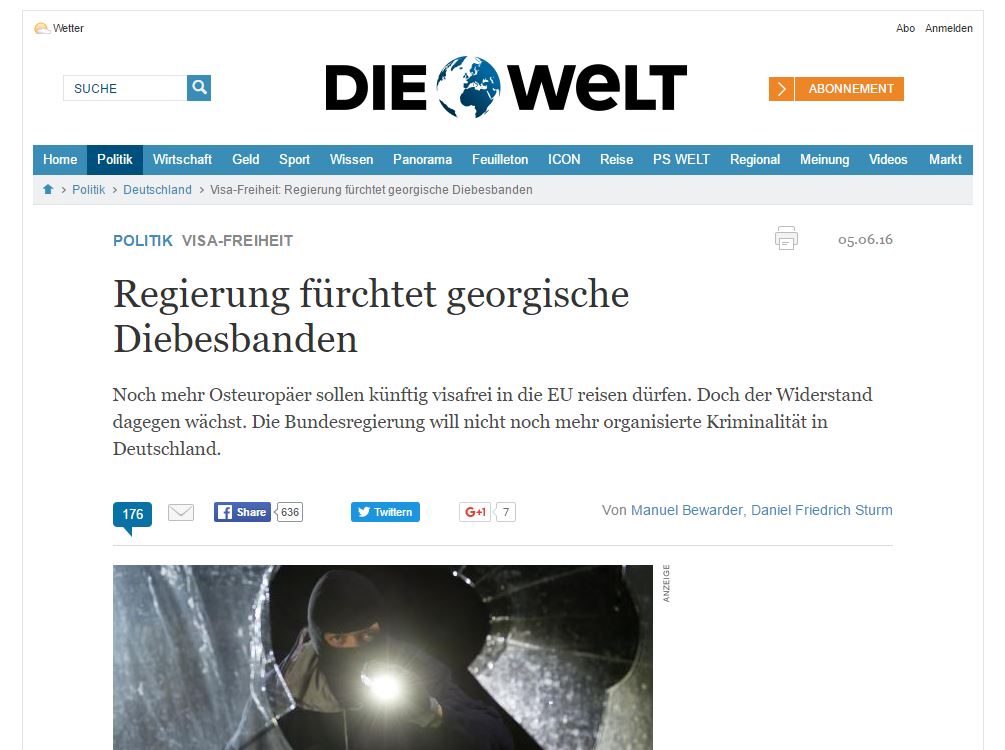 Komsomolskaya Pravda cites an article in the German daily Die Welt as the source for its story; however it forgets to mention that the story focuses on increased burglaries by Georgian criminal gangs. The Die Welt article also does not mention any special visas; the point of the story is that both Germany and France want to be able to suspend the visa free travel for certain countries.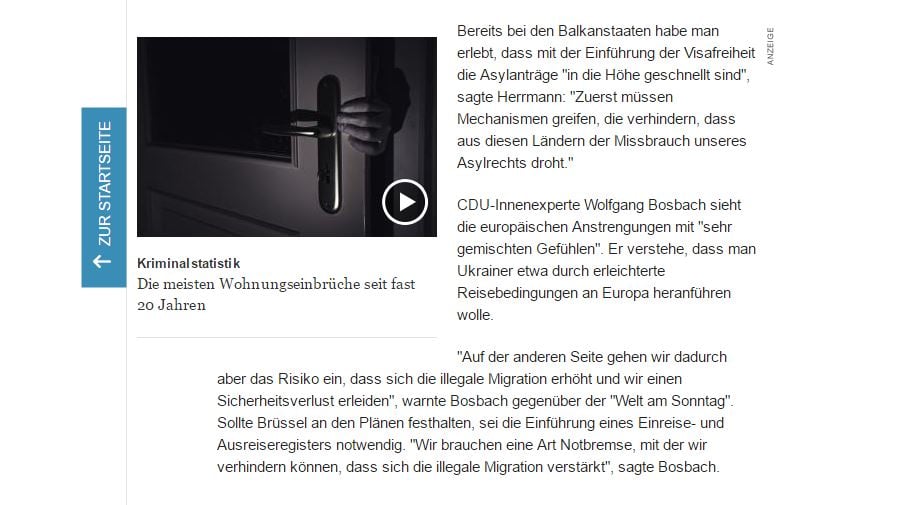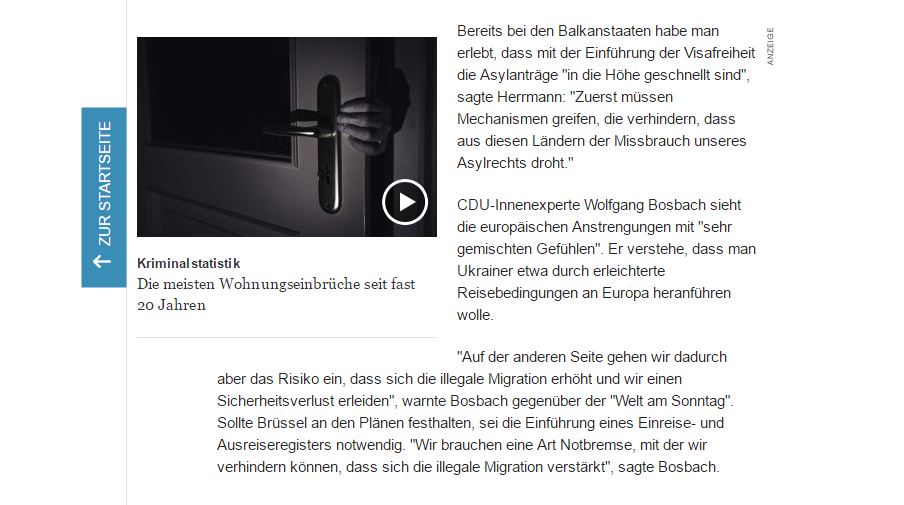 Die Welt quotes Thomas de Maizière who behind closed doors said that international traveling gangs are committing burglaries in Germany. The interior Minister named Georgian criminal gangs as being the most problematic.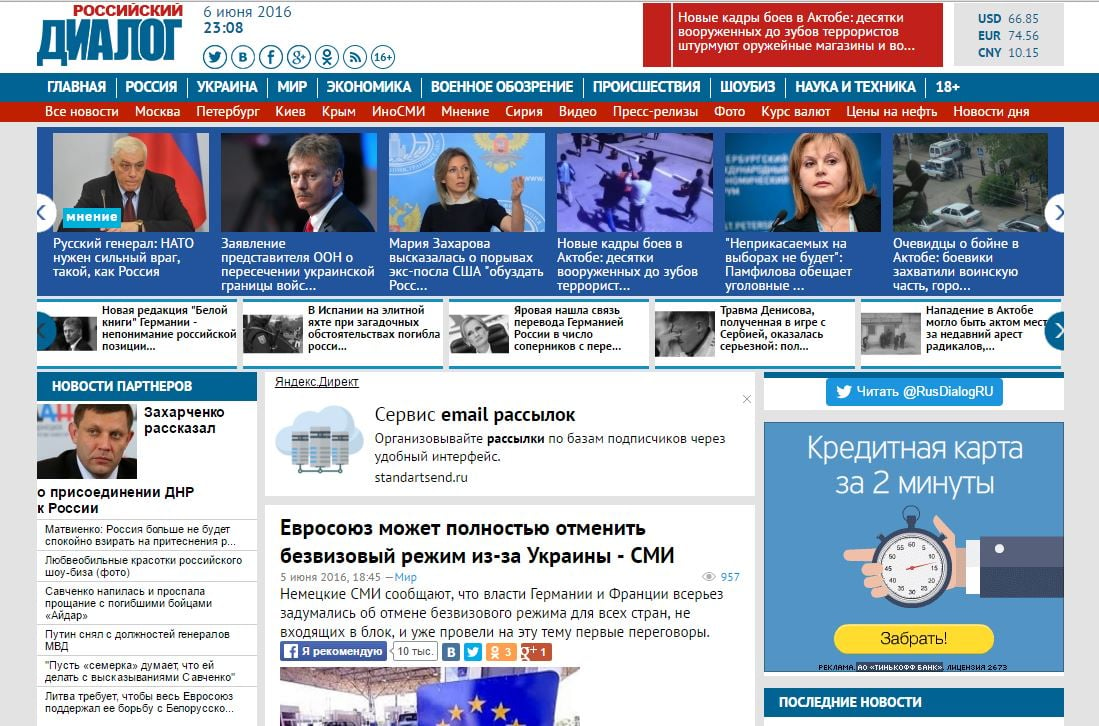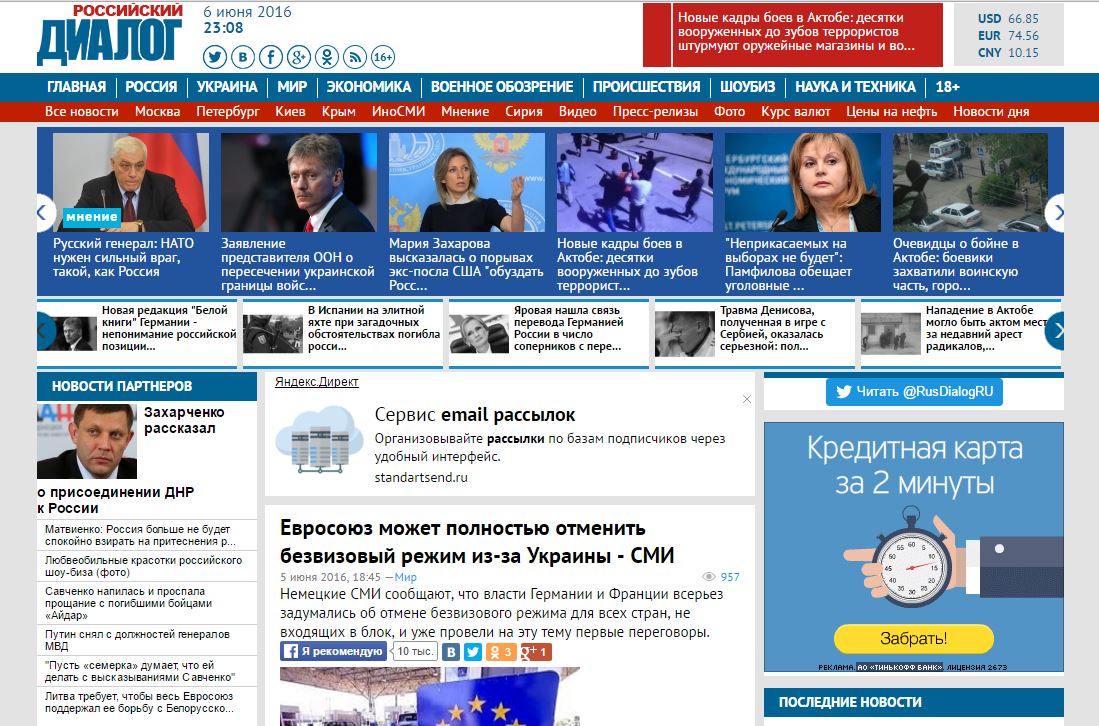 German discussions about visa free travel for Ukrainians are being conducted in tandem with visa free travel for Kosovo, Turkey and Georgia.
Die Welt also cites German Bundestag member Wolfgang Bosbach, who said that unlike Georgia and Kosovo, the attitude towards Ukraine is more positive in Germany. Komsomolskaya Pravda however, does not mention this at all.