Russia's Defense Ministry television channel Zvezda declared that a Hepatitis A epidemic was raging in Ukraine. Similar stories appeared in other Russian media based on news reports about a Hepatitis A outbreak in the southern Ukrainian port city of Mykolayiv. According to Ukraine's Ministry of Health there are sporadic cases of the disease in Ukraine, but there is most certainly no epidemic.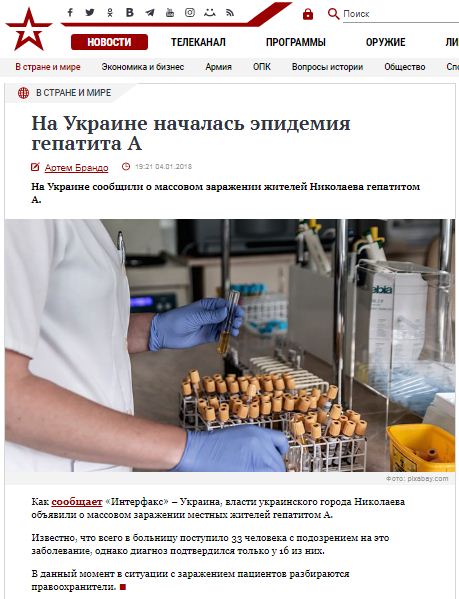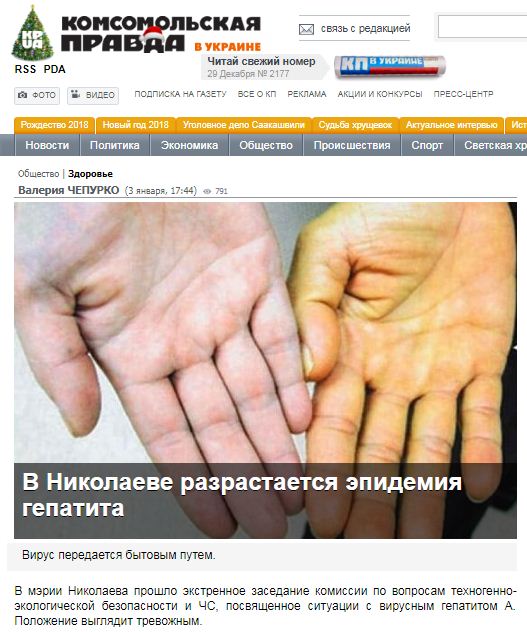 Zvezda claims that Mykolayiv authorities announced that a mass Hepatitis A infection occurred in the city and Komsomolskaya Pravda declared the epidemic is quickly spreading. Krasnoyarskoye Novosti and other pro-Kremlin media quickly followed suit and disseminated this fake further.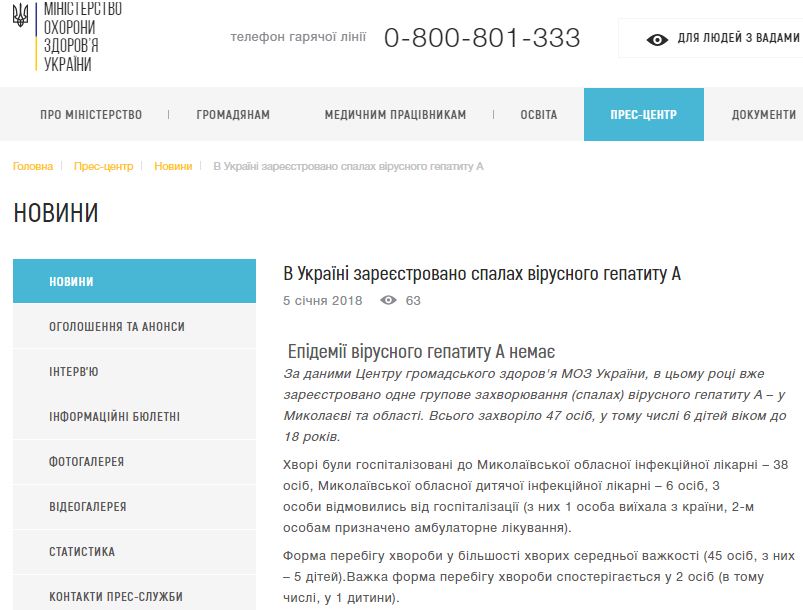 According to Ukraine's Health Ministry Community Health Center, Mykolayiv and the surrounding region have logged 47 Hepatitis A cases this year, including six children. National rates of hepatitis A have remained constant over recent years and there are no grounds to call the current outbreak an epidemic.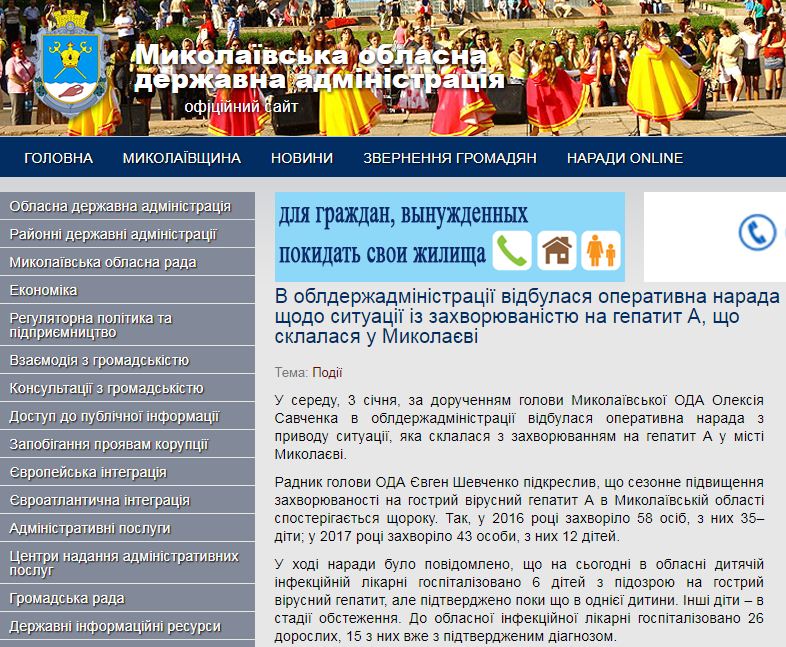 According to the Mykolayiv Regional Administration, the port city experiences annual outbreaks of viral hepatitis, last year 43 people were infected, in 2016 58 individuals contracted hepatitis A.
Hepatitis A is a highly contagious liver infection caused by the hepatitis A virus. The disease is transmitted through contaminated food or water or from close contact with a person or object that's infected. Good hygiene and washing hands frequently is the best ways to protect against hepatitis A. The disease often occurs in countries with poor sanitary conditions.