This week several Ukrainian and Russian sites disseminated fakes claiming that the Hungarian foreign minister threatened Ukraine with NATO troops. In reality Hungary's Foreign Minister Péter Szijjártó in an interview with Russia's Rossia 24 television channel made no such threats, he merely said that if Ukraine were to expel Hungary's  consul, Budapest would have to follow suit.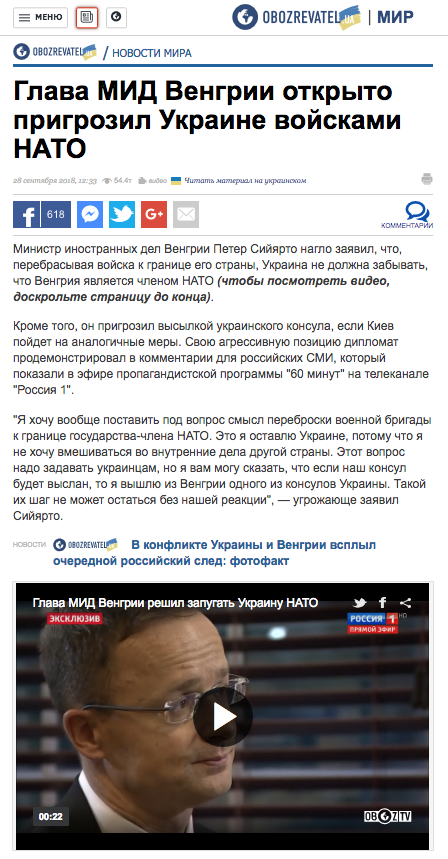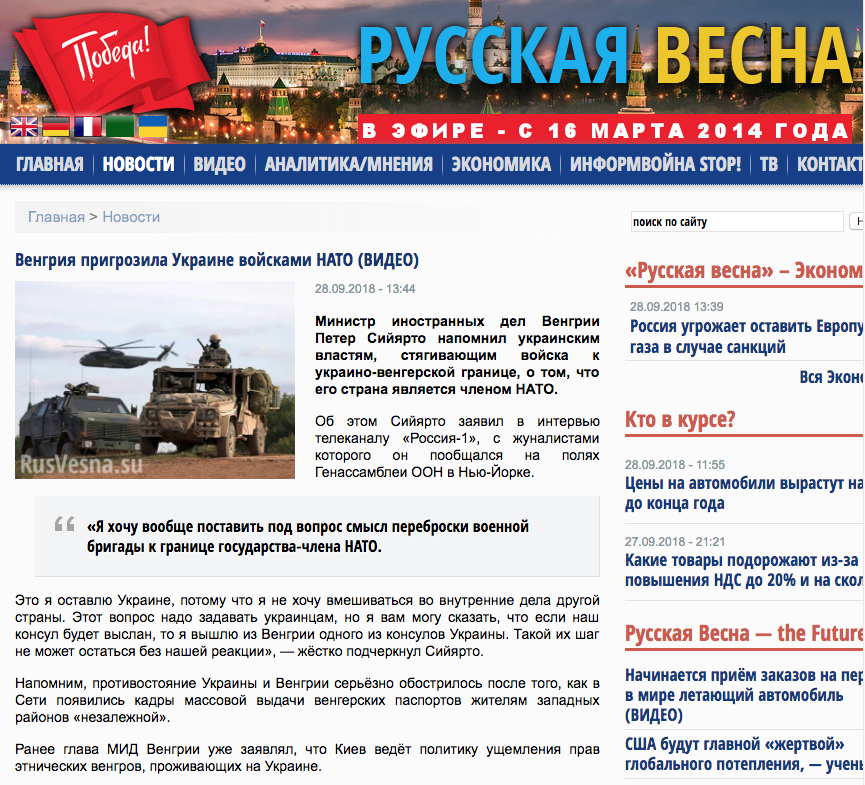 Inforesist, Novosti bez Granits, Russkaya Vesna, From-ua.com, replyua.net, Rossiyskiy dialog and others all featured this fake.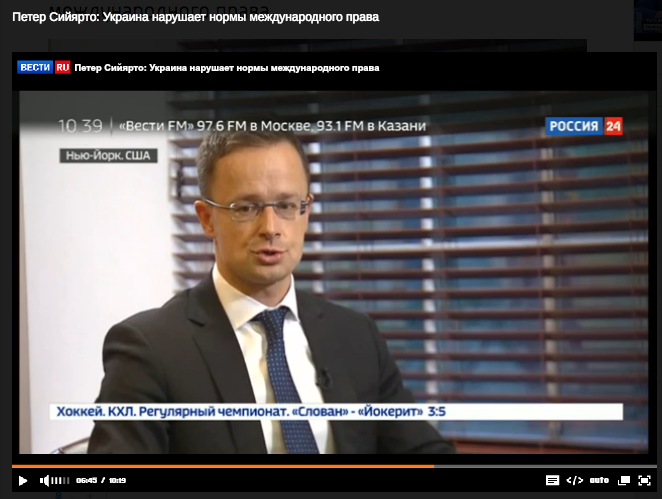 During last week's UN General Assembly session Minister Szijjártó gave an interview to the Rossiya 24 state owned news channel. In the ten minute segment aired, the interview focuses on Ukrainian Hungarian relations and Szijjártó says that giving Hungarian passports to Ukrainian citizens with Hungarian roots – something that Hungary has been doing –  is not illegal and should Ukraine expel the Hungarian consul in protest, Hungary will answer in kind.
The interviewer asks Szijjártó about Ukraine's redeployment of one of its military brigades closer to the Hungarian border.  What is the point of deploying a brigade on the border with a NATO country, Szijjártó asks and goes on to say that this is a question for the Ukraainians and that he always tries to avoid interfering in the internal affairs of another state. There is not even a suggestion of a threat to Ukraine and certainly not with NATO troops.
Ukrainian deputy Foreign Minister Vasyl Bodnar also debunked Hungary's alleged Ukraine threat.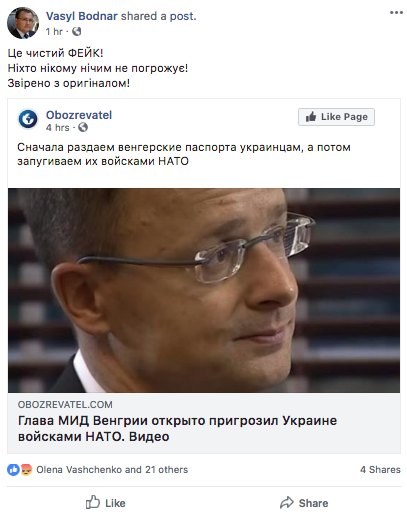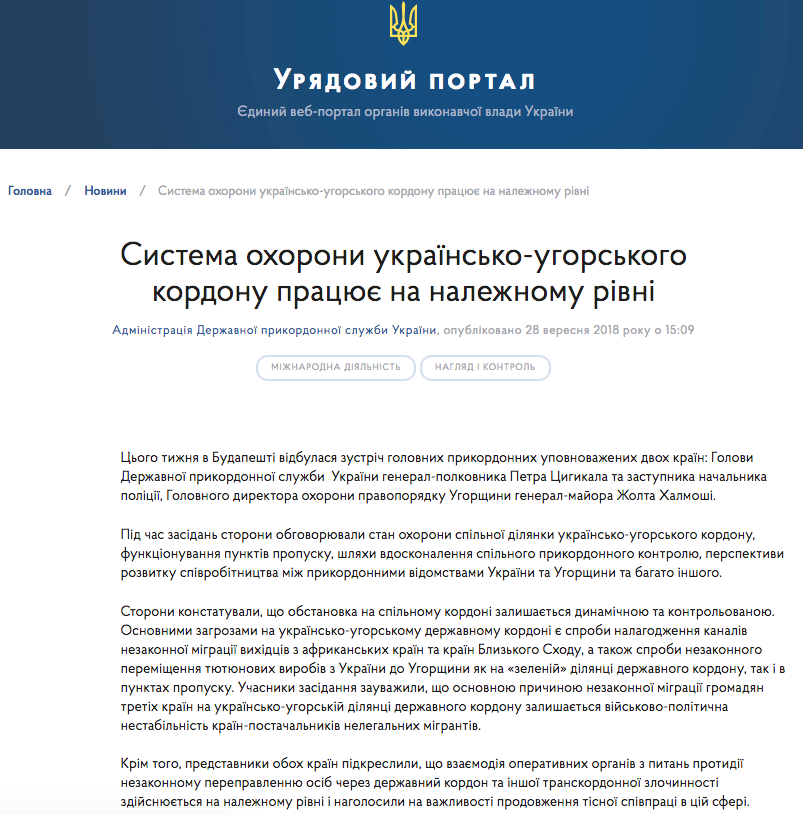 Last week Ukrainian and Hungarian border officials met to discuss the common border and concluded that the dynamic traffic between the two countries calls for expanding the current border crossings and building new ones in the future.