Russian media reported last week that Hungary sent fighter jets in pursuit of a Ukrainian aircraft that had violated the country's airspace. Ukraina.ru, Russia's Defense Ministry television channel and web site Zvezda, Izvestia, Tsargrad and others all claimed that Hungary's Air Force Gripen fighter jets were ready to attack the unknown plane that had flown in from Ukraine.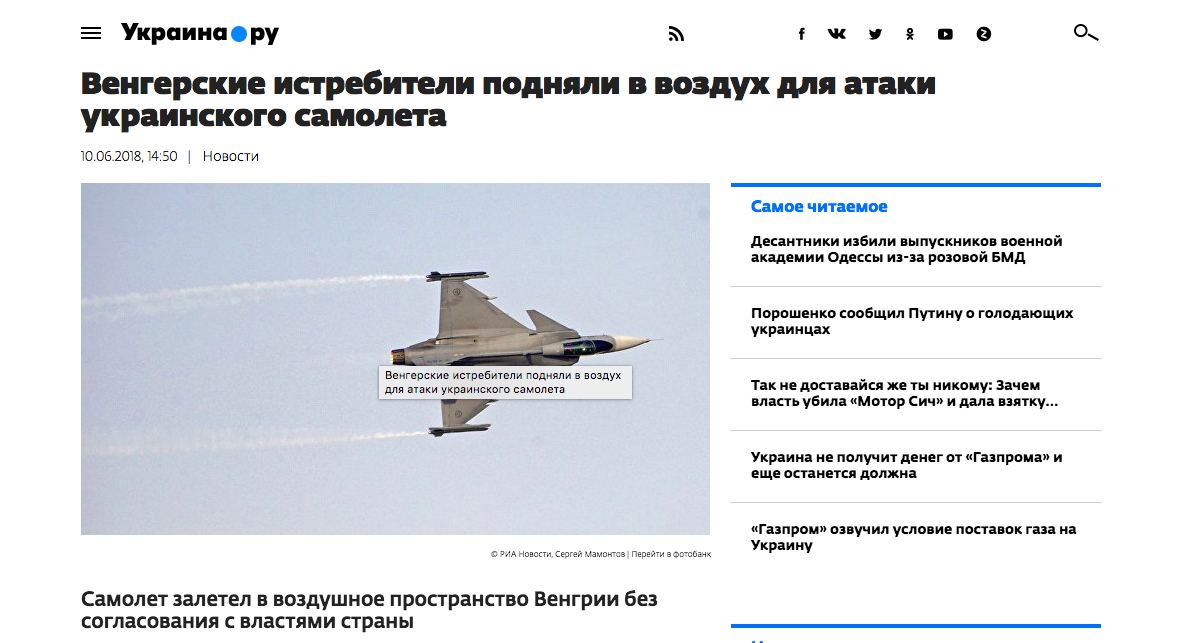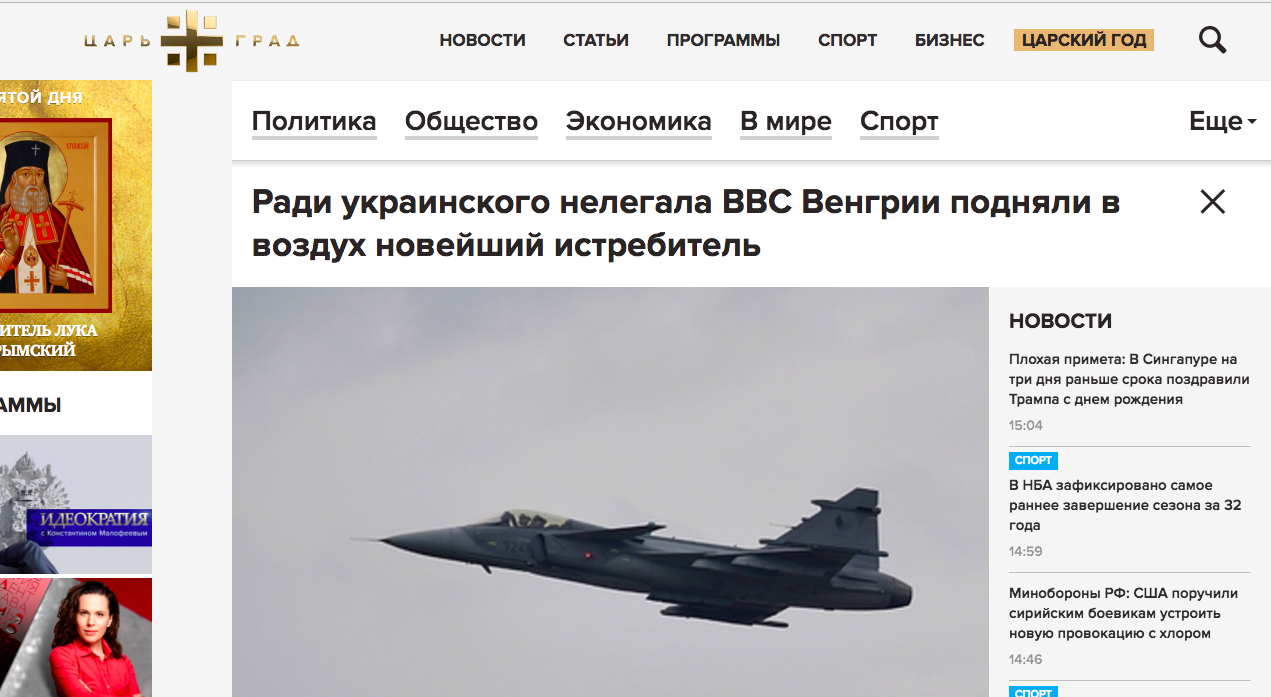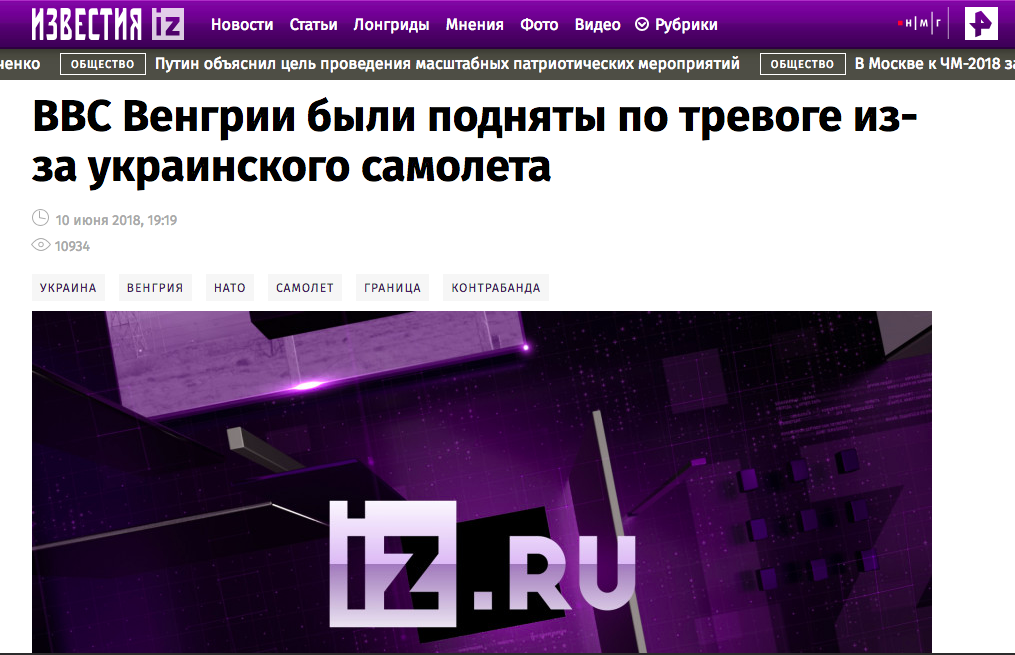 According to Hungary's liberal leaning internet newspaper Index, shortly before midnight on June 10 a small aircraft entered Hungarian airspace from Ukraine without establishing contact with Hungarian air traffic control.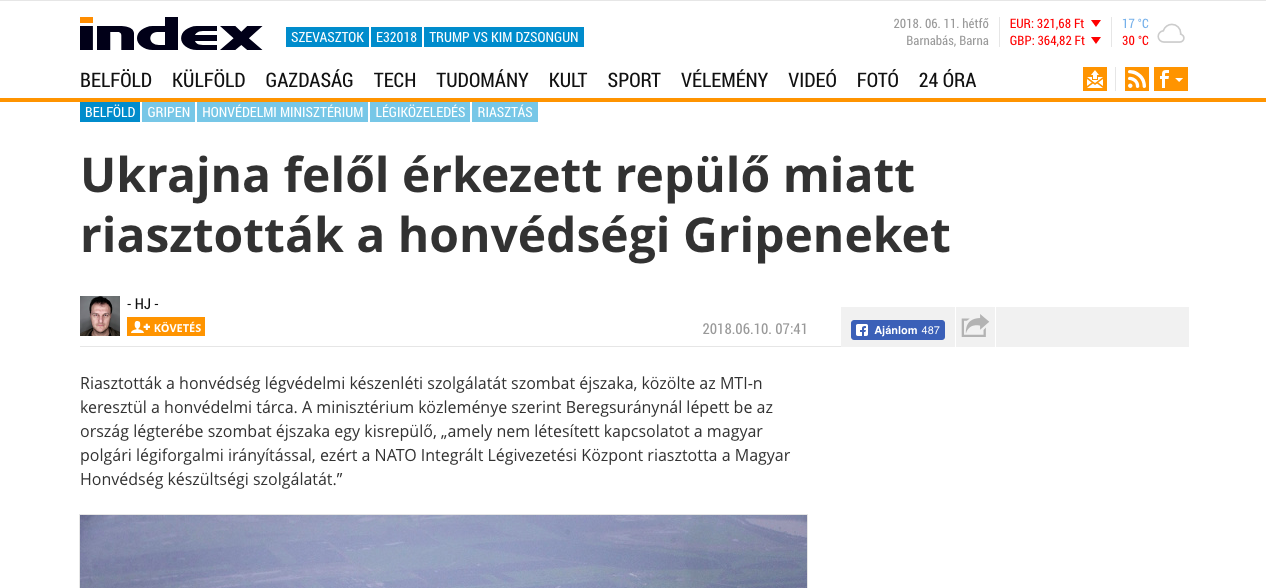 This alarmed Hungarian Defense Forces which began monitoring the aircraft's movements. After several aerial maneuvers, the plane left Hungarian air space. Together with the local regional police force, Hungarian air defense authorities tracked the plane's movements, Index writes.  There is absolutely no mention of fighter jets tracking the plane, pursuing it and preparing to shoot it down.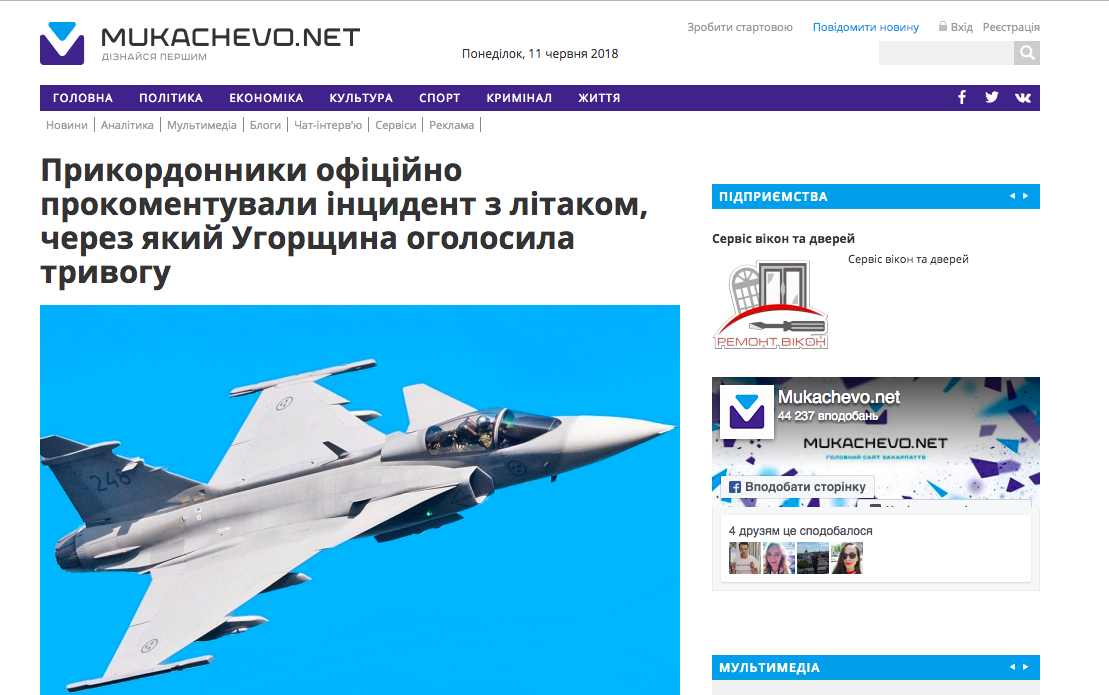 According to the Ukraine's Border Service spokesman Oleh Slobodyan, Hungary did not send Gripen fighter jets in pursuit of the unknown craft, they were however put on alert. Both countries are jointly investigating the incident and Ukrainian authorities are searching for the aircraft. Slobodyan said he suspect it was a smuggling craft carrying contraband goods and as the aircraft was quite small, it is unclear if it was an actual airplane or a hang glider.