The video currently being circulated online has nothing to do with the June 2023 terrorist attack on the Kakhovka Hydroelectric Power Plant dam. The video dates from November 2022, when Russian troops retreating from the Kherson region severely damaged the Kakhovka dam.
A video is being circulated online claiming to capture the moment when the Kakhovka Hydroelectric Power station dam was blown up. The explosion reportedly took place during the night of June 5-6, resulting in significant damage to the dam, unleashing the contained water and threatening dozens of towns and settlements with flooding. A state of emergency has been declared in the region.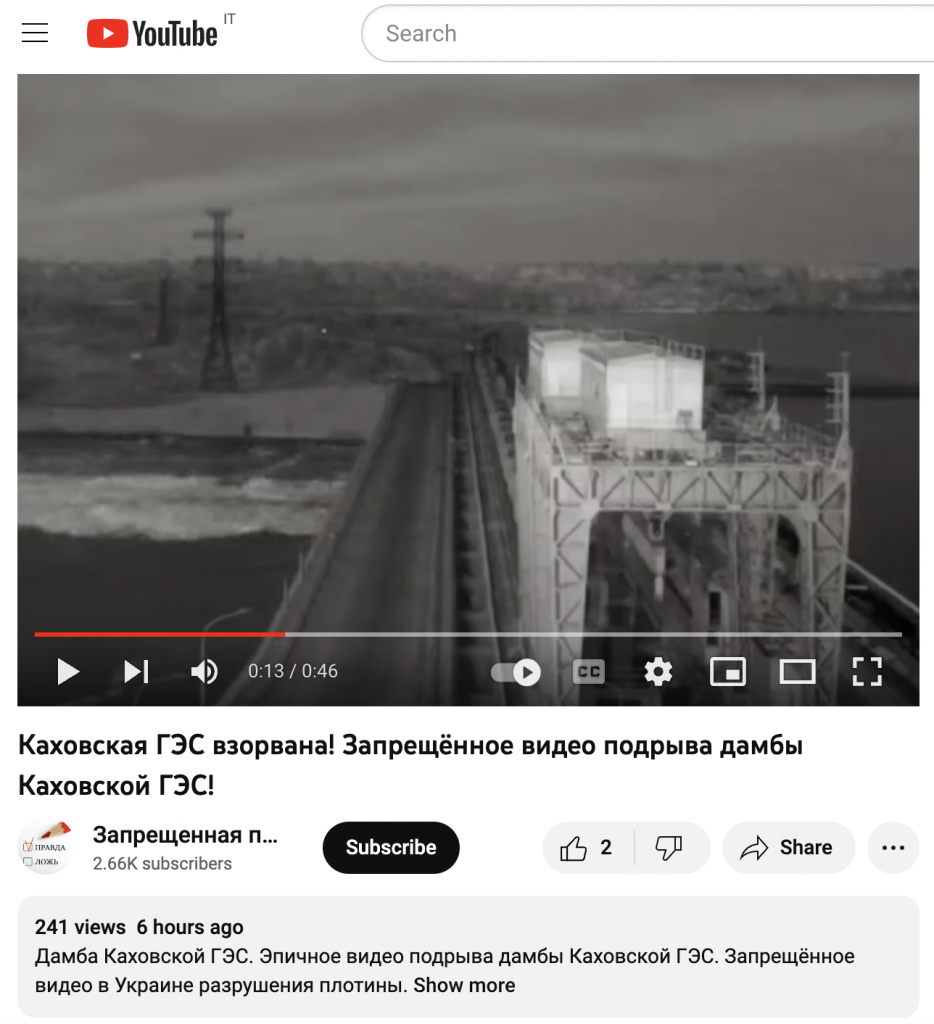 The video which is quickly becoming viral is old and does not capture the explosion that occurred at the Kakhovka dam in June 2023. This particular video first appeared online in the autumn of 2022, it was uploaded on Telegram on November 12, 2022, by the Russian propagandist publication Izvestiya as an "exclusive", and allegedly shows the explosion of a road bridge at the Kakhovka hydroelectric power station. Russian troops detonated the explosion the bridge during their retreat from the right bank of the Dnipro River as Ukrainian forces recaptured the city of Kherson. Satellite photographs showed that the dam was seriously damaged due to the explosion. Ukraine considered the damage caused by the Russian troops an indication of Moscow's s readiness, in the event of a Ukraine's liberation of Nova Kakhovka, to undermine both the dam and the locks at the same time, which appears to have happened during the night of June 5-6, 2023.
According to experts, the damage to the Kakhovka plant in June 2023 by the Russian occupation forces put a large number of civilians at risk and poses a threat to the cooling system of the Zaporizhzhia Nuclear Power Plant reactors.
StopFake has previously debunked Russian propagandist claims that Ukraine was "intentionally flooding" the Kakhovka Hydroelectric Power Plant and the Zaporizhzhia Nuclear Power Plant, and that the Ukrainian authorities were draining the Dnipro river in order to deploy its military to the left bank.