Russian government daily newspaper Rossiyskaya Gazeta announced last week that Ukraine disregarded the majority opinion of Kirovohrad residents and renamed this central Ukrainian city with the name of a Russophobe.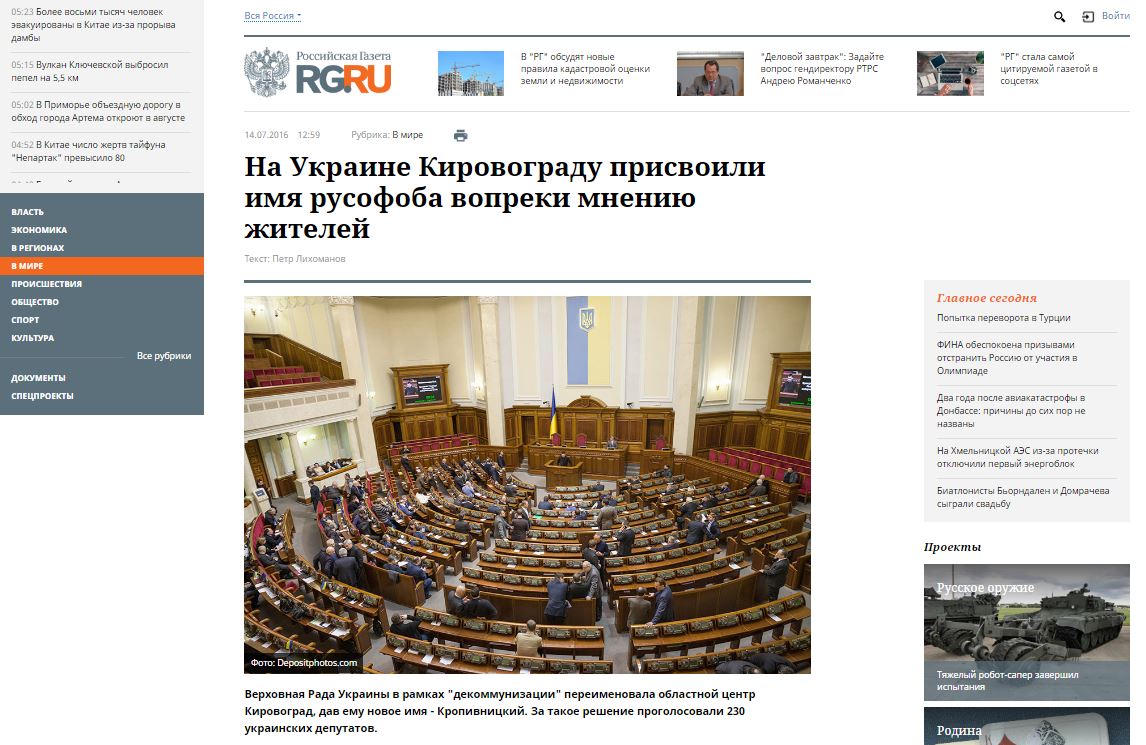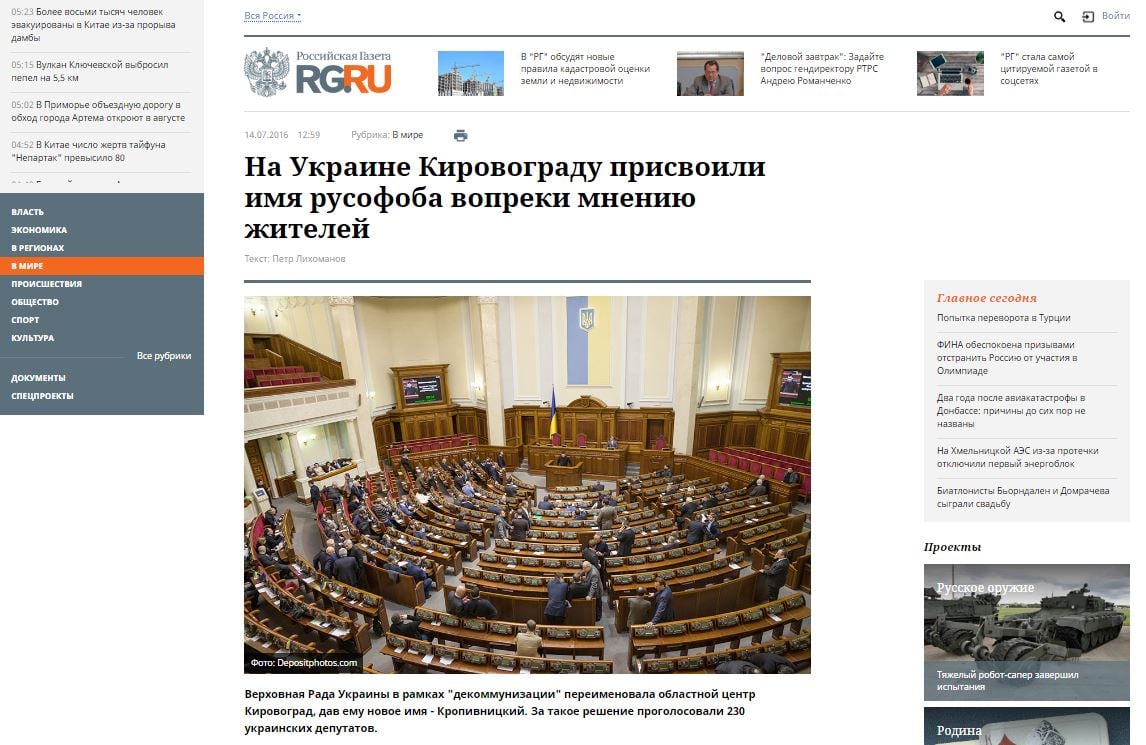 "More than 80% of Kirovohrad residents voted against the renaming of their city during a referendum, as an alternative more than 90% supported the prerevolutionary name of Yelisavetograd" writes Rossiyskaya Gazeta.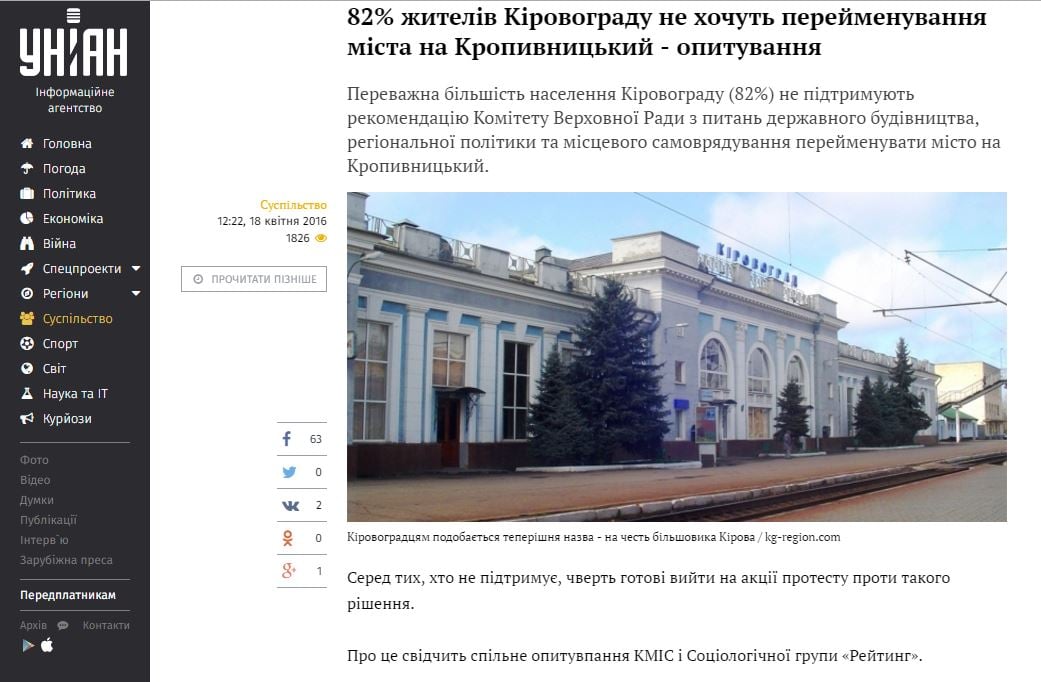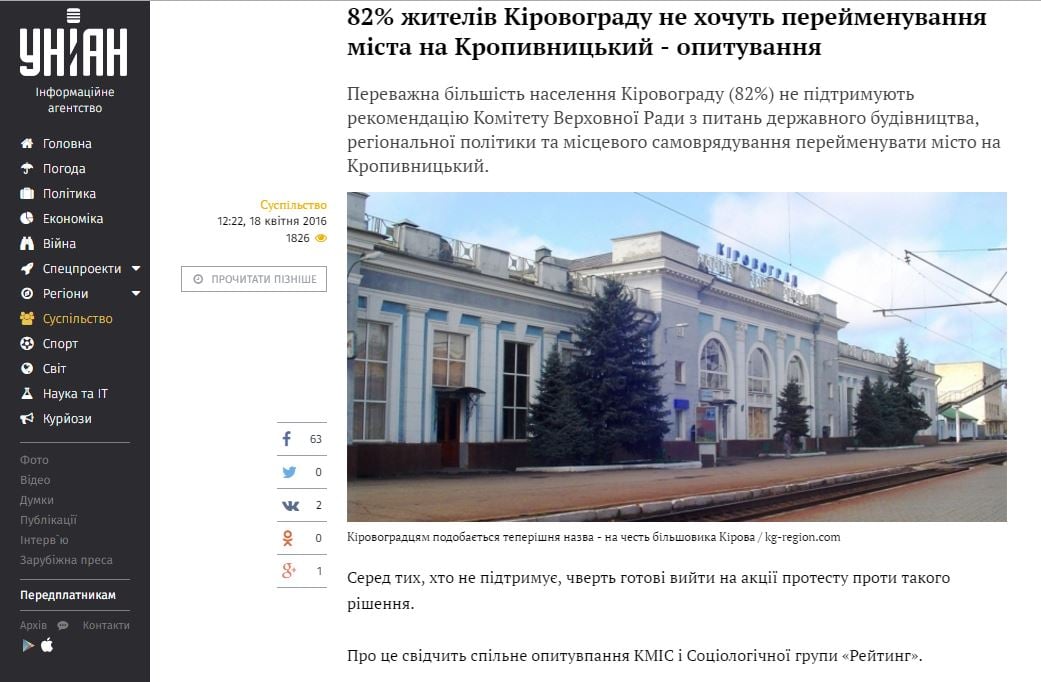 The publication uses the results of two different polls, a Kirovohrad city government poll and one conducted by the Kyiv International Sociology Institute and manipulates both the poll dates and results to make its claim.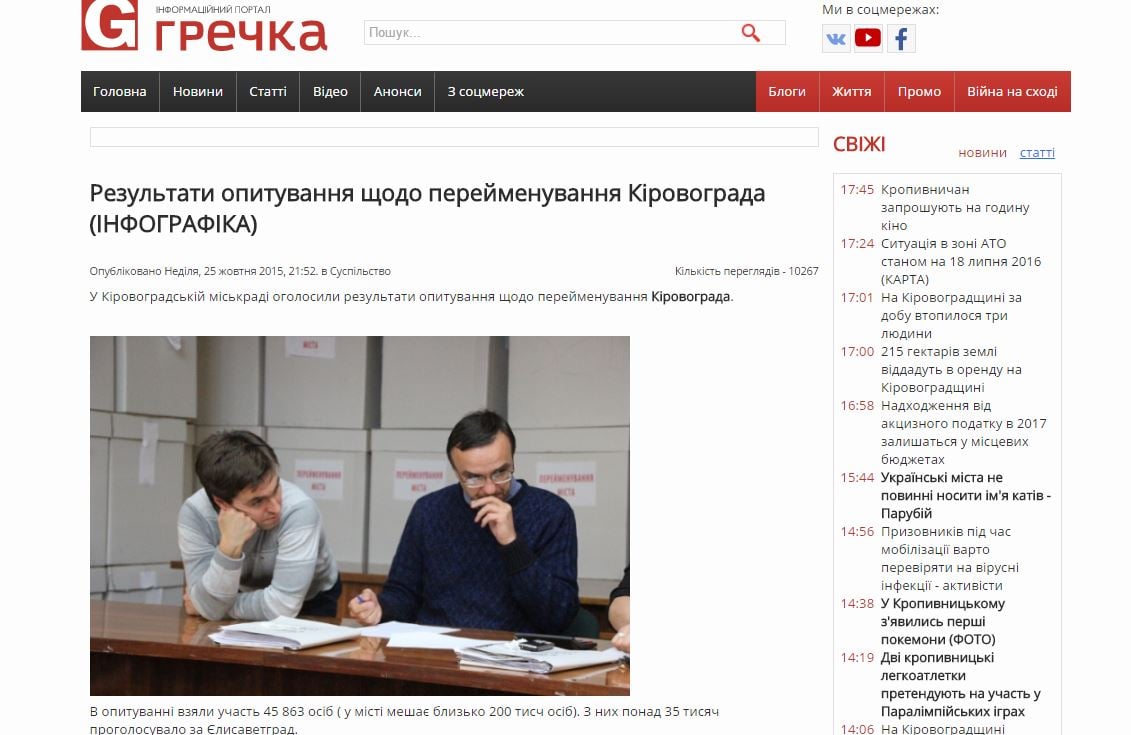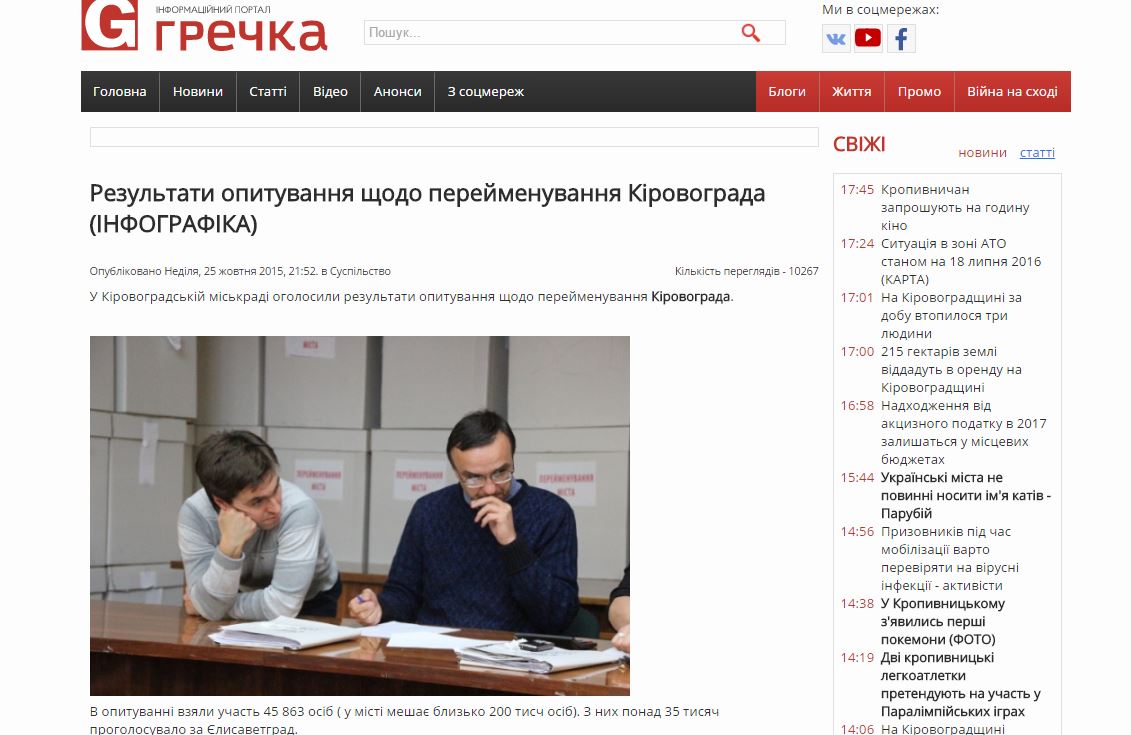 Out of 230,000 Kirovohrad residents, only 45,000 thousand participated in the October 2015 poll held by the city government, and according to a local information site, many voted more than once and onlyth  77% supported Yelisavetograd as an alternative.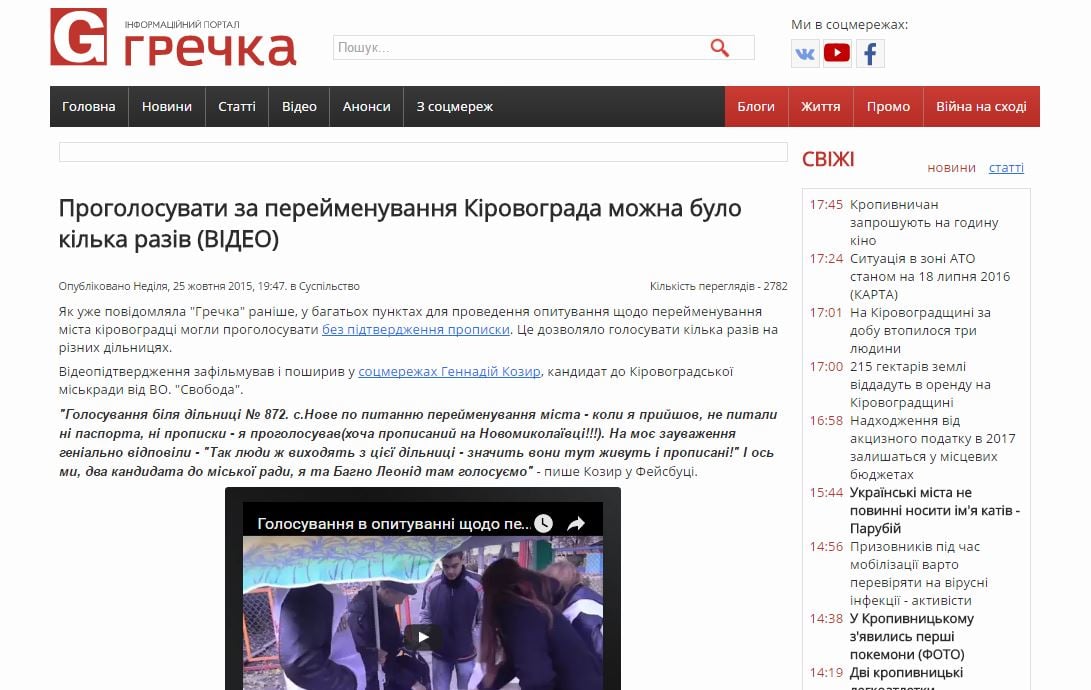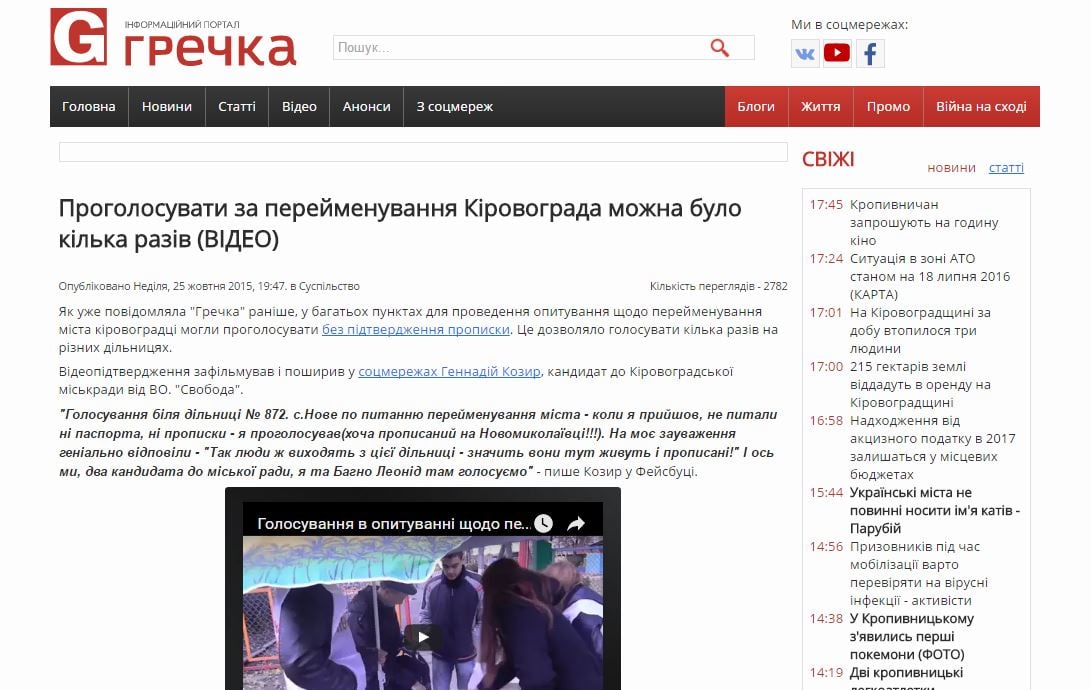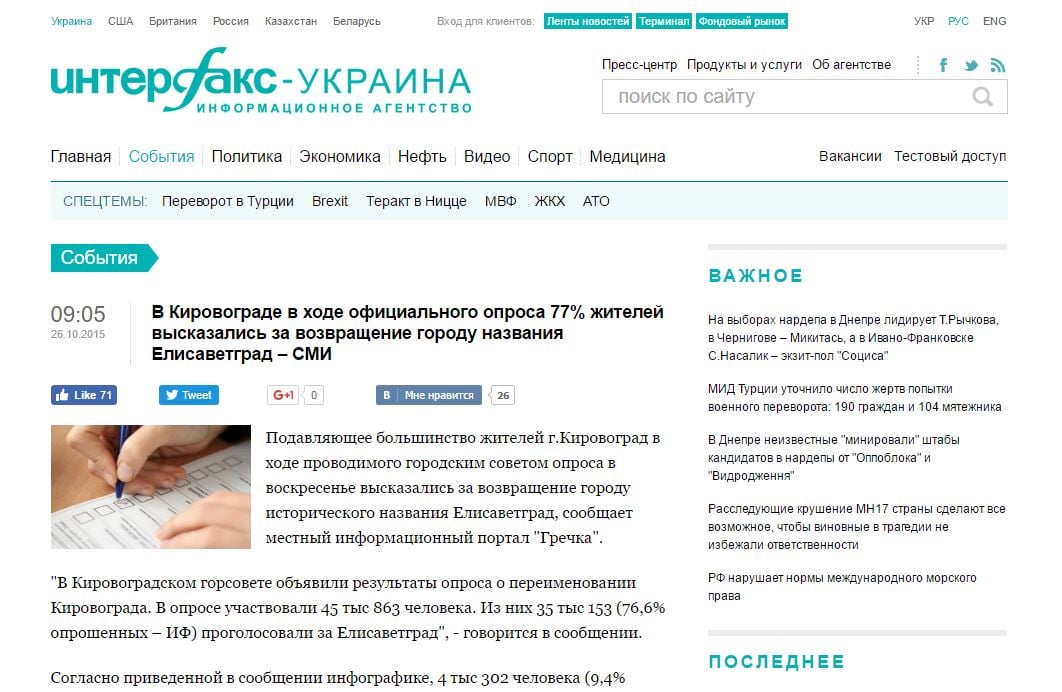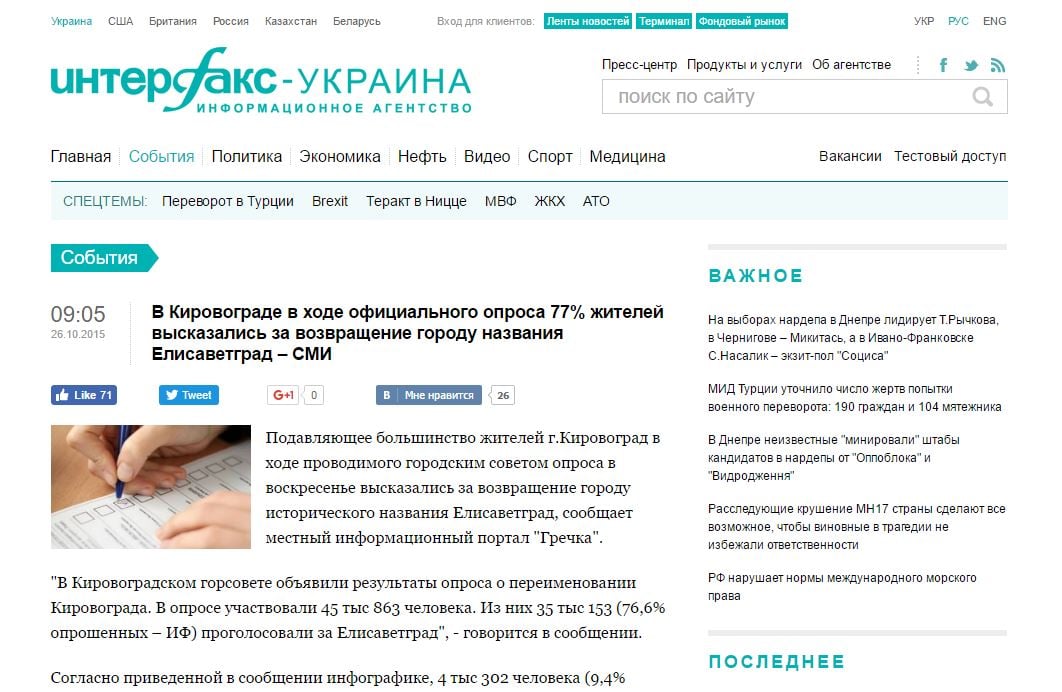 77% in real numbers is just a bit over 35,000 voters, some 15% of the city's registered residents, a far cry from the 90% that Rossiyskaya Gazeta claims want the city's tsarist name.
Earlier this month Kirovohrad was renamed Kropyvnytskyi in line with Ukraine's decommunization law, which calls for all Soviet era names to be changed.
The city has had several names since its founding in the 18th century when eastern Ukraine was part of the Russian tsarist empire. First named Yelisavetgrad after the Russian empress Elizabeth, after the Bolshevik revolution the city was renamed Zinovievsk in honor of Soviet leader Grigory Zinoviev. After the assassination of another Bolshevik leader, Sergei Kirov in 1934, the city became Kirovohrad. The new name – Kropyvnytskyi – is in honor of 19th century Ukrainian writer and dramatist Marko Kropyvnytsky, who was born in a nearly village.