Russia's national NTV channel aired a news story in early March claiming that Ukraine cut benefits of some 600,000 pensioners and internally displaced persons (IDPs). Citing the United Nations coordinator for humanitarian affairs, NTV reported that these benefits were "either suspended or completely eliminated".

Ren TV and Russian military television channel Zvezda also cited the United Nations document as their source in their versions of this fake story.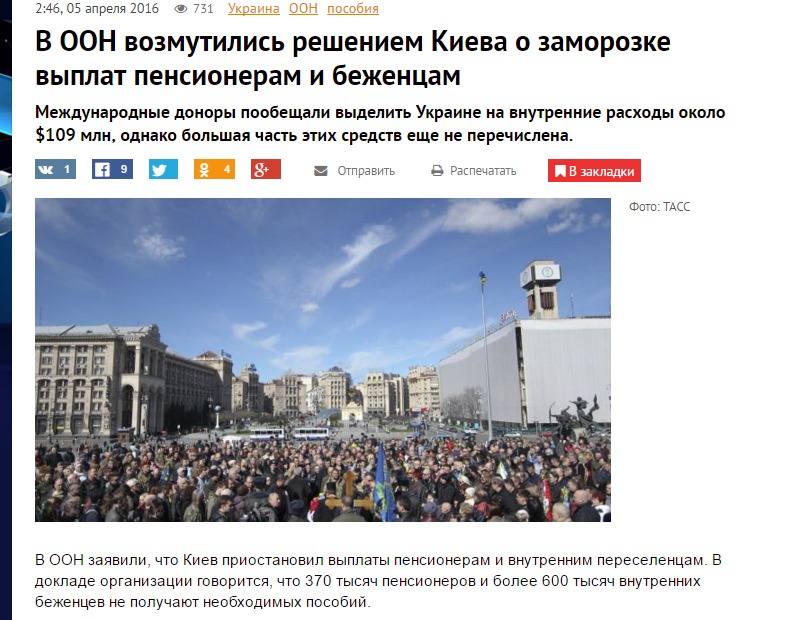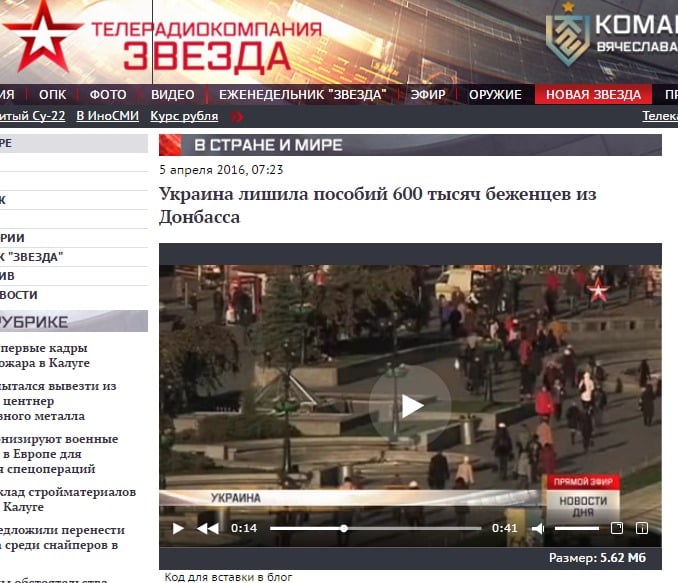 The UN humanitarian bulletin report does not say that Ukraine is cutting benefits, the report does state, that such reductions could be possible in the future.
An excerpt from the report explains why: "Hundreds of thousands of Ukrainian citizens are living in fear of being deprived of their status as internally displaced persons (IDPs) which legally entitles them to receive social payments. The Government has suspended social payments and started a procedure of verification for registered IDPs from five eastern Ukrainian oblasts (Dnipropetrovska, Donetska, Kharkivska, Zaporizka and Luhanska) owing to suspect of fraud schemes. As many as 500,000 people could be affected, according to estimates by the Ombudsperson of the Ukrainian Parliament Commissioner for Human Rights. While official data is not available, field reports indicate that more than 600,000 IDPs may have their social welfare payments suspended or ultimately cancelled in the process."
In February 2016 Ukraine's Ministry for Social Policy together with the Ukrainian Security Service and the State Border Control began a review of benefit fraud. Persons who are suspected of fraud could have their benefits discontinued. Social Policy Minister Pavlo Rosenko explained the problem of benefit fraud during a recent appearance on Radio Liberty.