Last week several pro-Kremlin media outlets published stories claiming that Kyiv had intentionally hidden radar data in the case of the Malaysian MH17 airliner which was shot down over occupied eastern Ukraine in July 2014. NewsFront, Rusfact, Vzglyad, Rambler, Luga1news and others all cite Dutch prosecutor Theis Berger who allegedly made such a statement during a court hearing on June 9, 2020.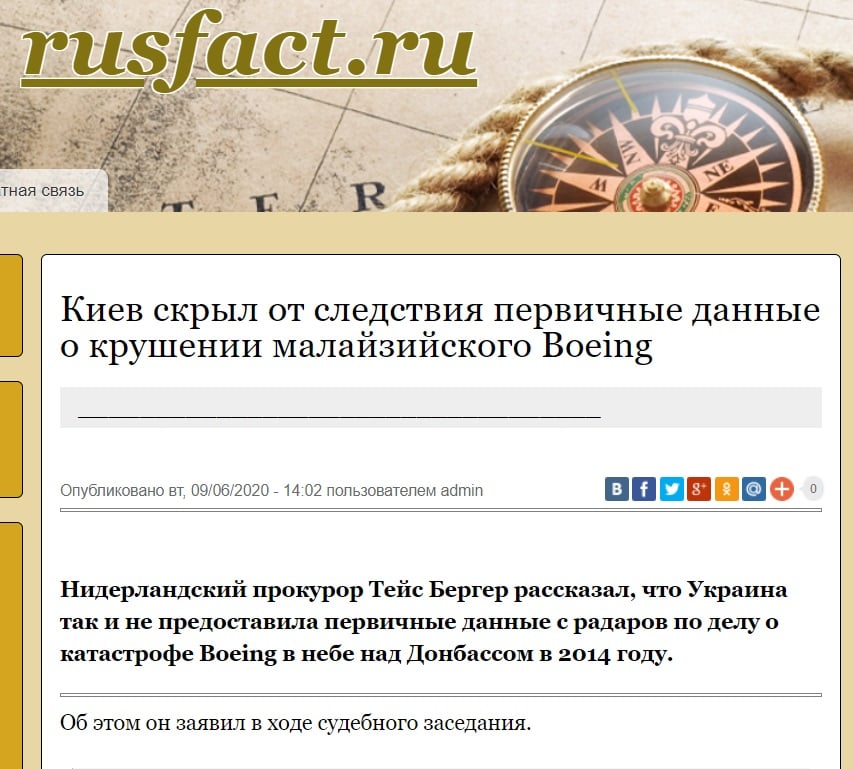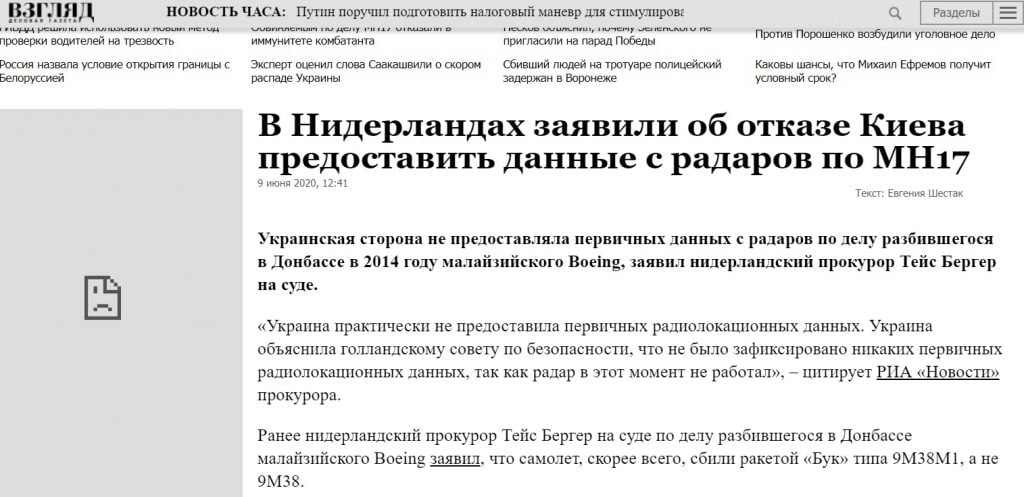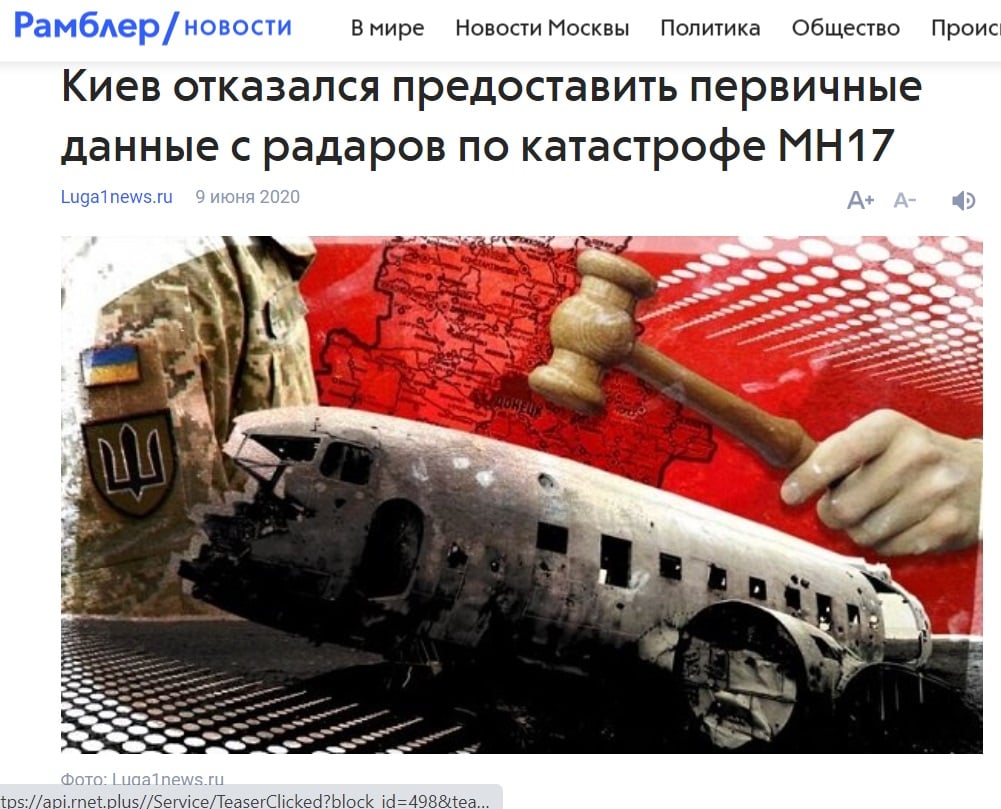 Malaysian Flight MH17 was traveling to Kuala Lumpur from Amsterdam on July 17, 2014 when it was brought down by a Russian Buk anti-aircraft missile killing all 298 people onboard. 193 of the passengers were Dutch nationals.
Russian media quote Berger as saying that "Ukraine did not provide any primary radar data, and explained to the Dutch Security Council that primary radar data was not recorded because the radar was not working at the time of the crash".
StopFake reviewed the video from the July 9 court session and found that Prosecutor Berger did in fact say that Ukraine did not provide primary radar data and explained why this was not done. That information was provided to the Joint Investigating Committee by Ukraine. On July 17, 2014 the radar in Donetsk was turned off because it was located in territory controlled by the self-proclaimed Donetsk People's Republic militia, the radar located near the village of Artemivsk was damaged during fighting and the radar in Chuhuyevo was undergoing routine maintenance.
Not all Russian media distorted the Dutch prosecutor's words. The TASS news agency for example featured Berger's full statement, which explains why complete radar data was not available. RIA Novosti also featured this explanation.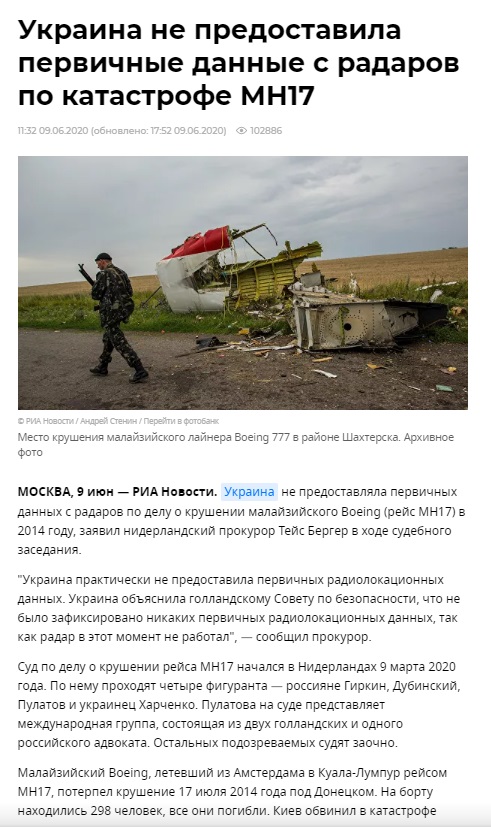 It is clear from the court proceedings that there are no charges or accusations against Kyiv from the Dutch prosecutor's side, nevertheless, some Russian media decided to create their own accusations.
The downing of MH17 continues to be a prominent narrative in Russia's disinformation onslaught, the narrative changes on a regular basis but the core of it remains the same – that neither Russia nor Russians are responsible for the shooting down of the civilian aircraft, but Ukraine most certainly is. StopFake has debunked many of these fakes in the six years since MH17 was shot down.