Kyiv is sabotaging the work of the Minsk Trilateral Group, announced the so-called human rights commissioner of the self-proclaimed Donetsk People's Republic (DPR) Daria Morozova.  (The Minsk Trilateral Contact Group is a group of representatives from Ukraine, the Russian Federation, and the Organization for Security and Cooperation in Europe formed to facilitate a diplomatic resolution to the Russian fueled war in the Donbas region of Ukraine.) Morozova claims that Ukrainian representatives boycotted the last meeting which took place in Minsk last week, thereby sabotaging the resolution of important issues within the Minsk process. Morozova's claims made the rounds of pro-Russian media in occupied Ukraine and were well featured in Russia's pro-Kremlin media as well.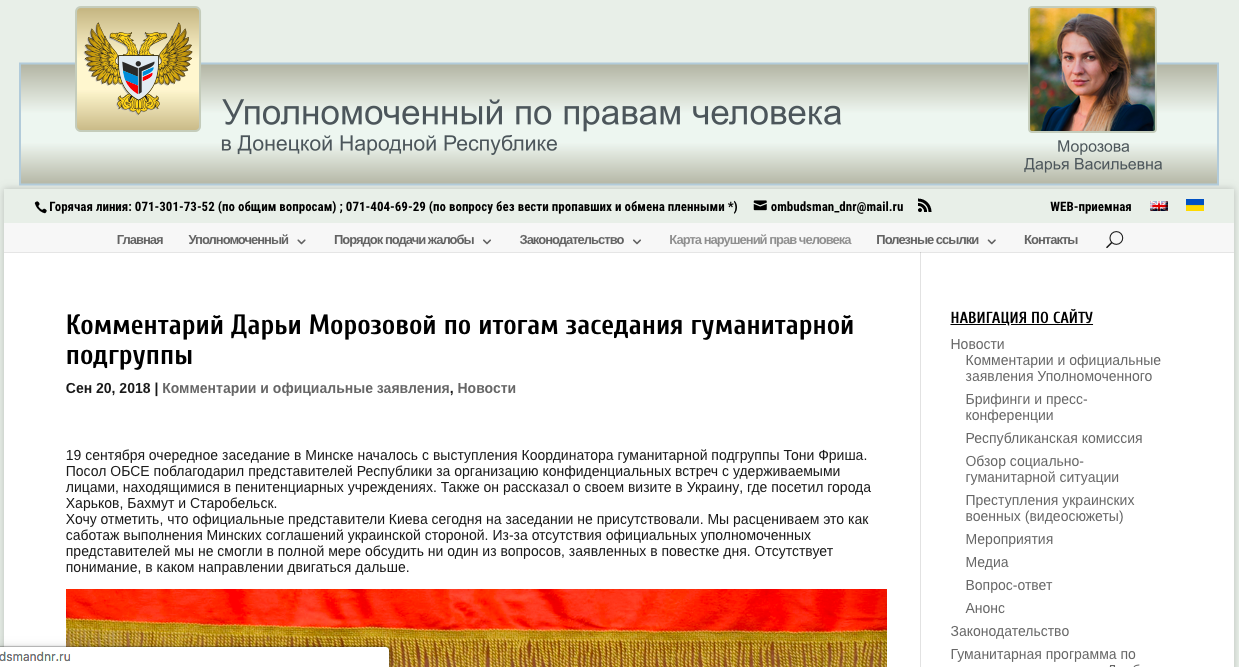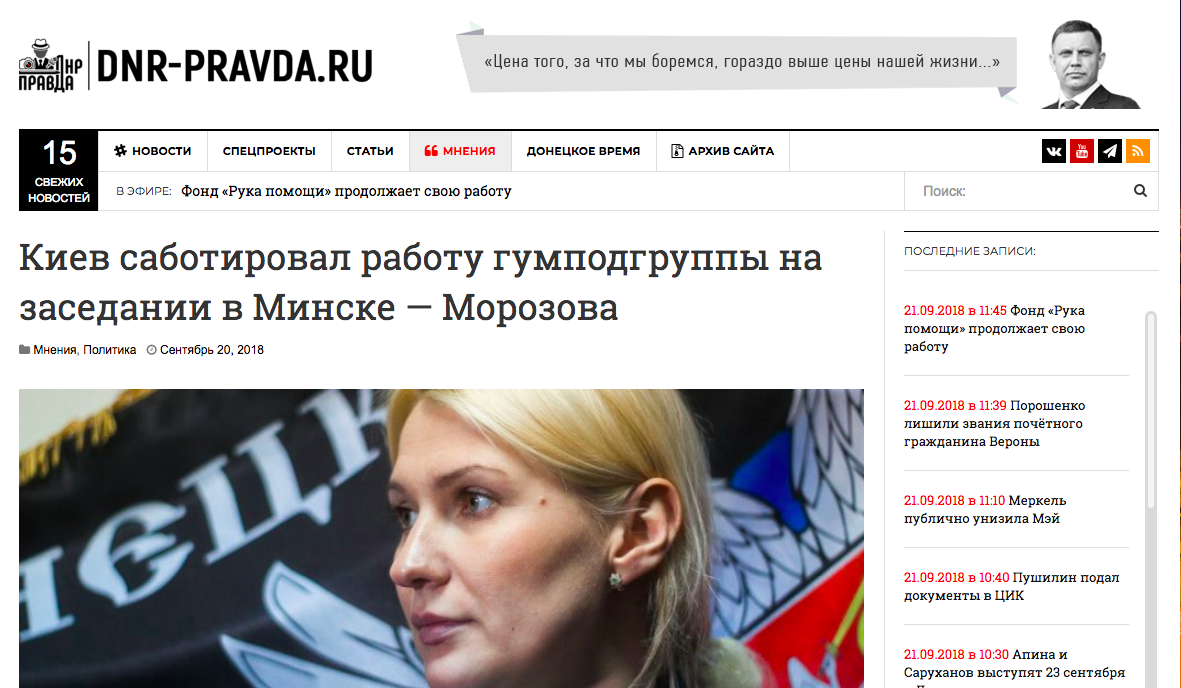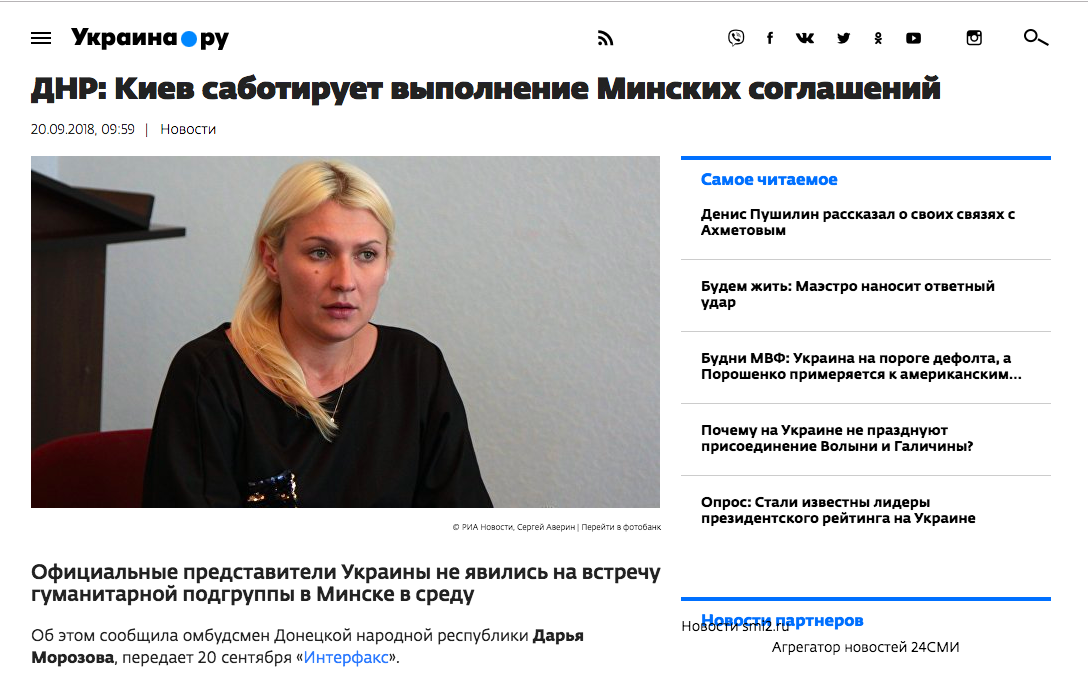 Morozova's claims are a blatant fake aimed at the captive audience within the self-proclaimed republics. According to Daryna Olifer, spokeswoman for Leonid Kuchma, Ukraine's representative to the Trilateral Group, Ukrainian representatives actively participated in the last trilateral group meeting. During the negotiations the Ukrainian side insisted on additional security measures in the Donbas region running up to the November elections that the separatist enclaves have decided to hold, elections which both Ukraine and the OSCE say contradict the terms of the Minsk accords.
https://www.facebook.com/darka.olifer/posts/1842733205846773
The self-proclaimed Donetsk and Luhansk People's Republics have announced they will be holding elections on November 11. Ukraine, the European Union and the OSCE have condemned the move saying it violates the Minsk negotiation process and threatens to derail it. Russia supported militants occupying eastern Ukraine have declared elections needed to be held after the assassination of DPR leader Olexander Zakharchenko on August 31.
https://www.facebook.com/iryna.gerashchenko/posts/1892005374220600
Ukraine's Presidential Humanitarian Envoy to the Minsk peace talks MP Iryna Herashchenko says it is the Russian side that left the negotiating table early and disrupted the negotiations. According to Herashchenko, Russian representative and close Putin ally Boris Gryzlov announced, "we must take care of things there and hold elections". When the Ukrainian side pressed Gryzlov on who the "we" are, considering that the Kremlin's line is that Russia is not in the Donbas, he abruptly left the meeting.