Russian and Ukrainian media are having a field day with a statement made by former Ukrainian Transport minister Yevhen Chervonenko who said that Ukraine has repeatedly deceived Moscow and violated bilateral agreements. Appearing on the Ukrainian Format political talk show on the reactionary NewsOne television channel Chervonenko repeated several Kremlin driven themes, mainly that Ukrainian authorities staged a 'provocation" in the Kerch Strait last November during which three Ukrainian naval vessels and their crew were captured by Russia, that Ukrainian authorities are not doing anything to free the sailors held by Russia and that Ukraine has deceived Russia many times and violated scores of agreements.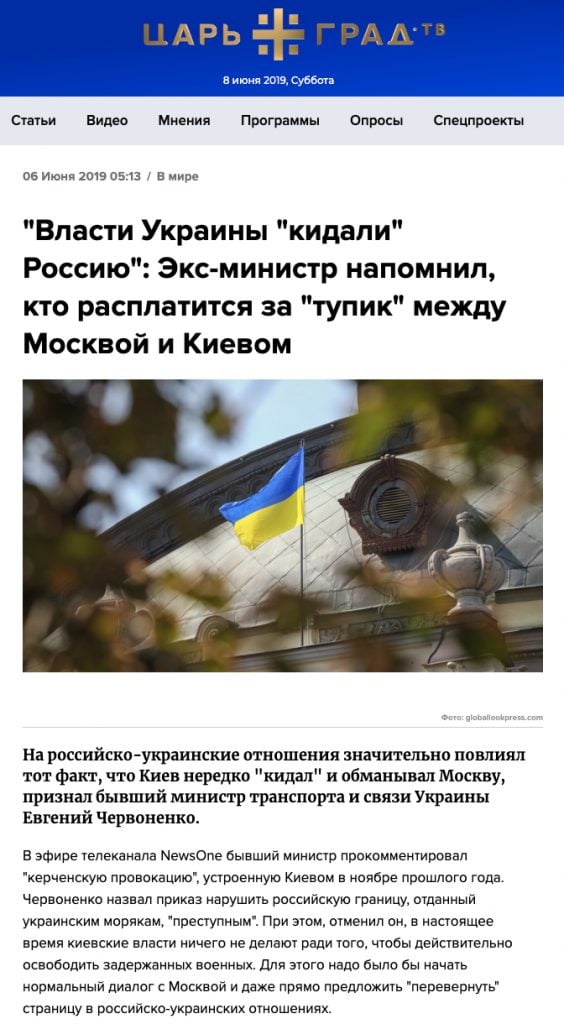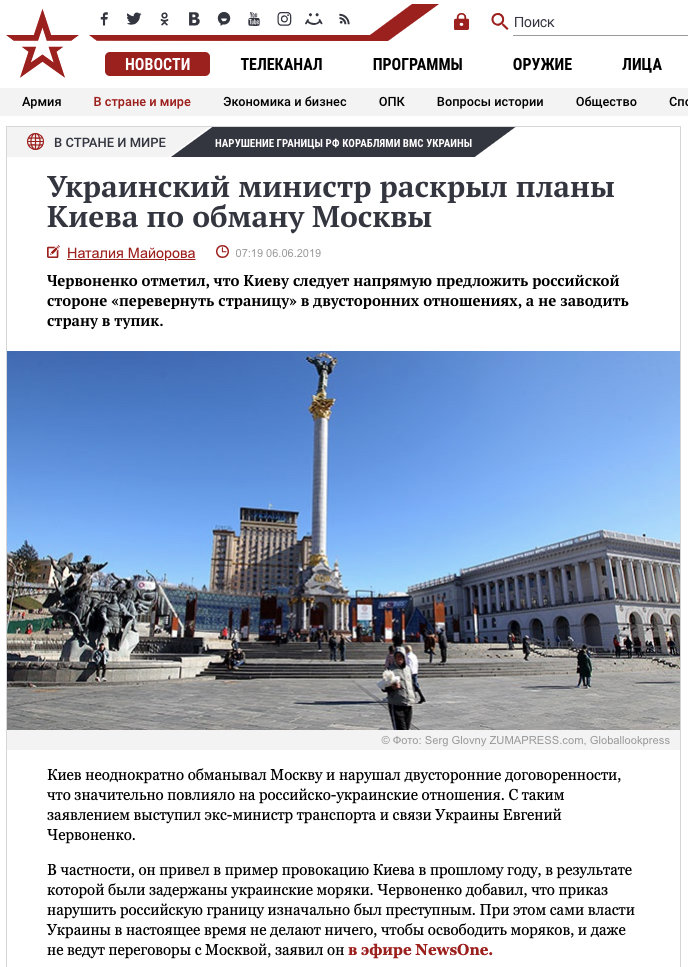 StopFake has already debunked several Russian claims about the Kerch incident being a staged provocation.
It is unfortunate that Chervonenko, a former Ukrainian cabinet official would succumb to Kremlin produced mendacity, however, he has and his untruth (read lie) also needs to be set straight.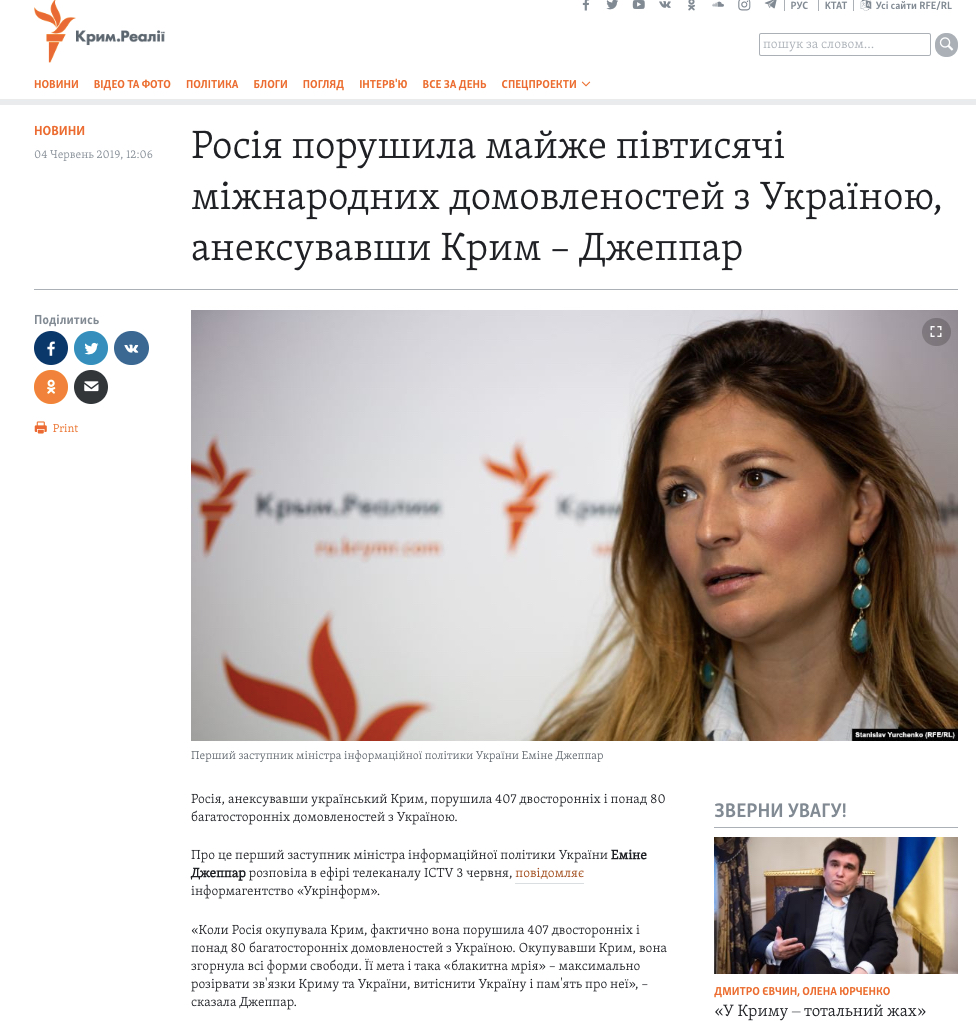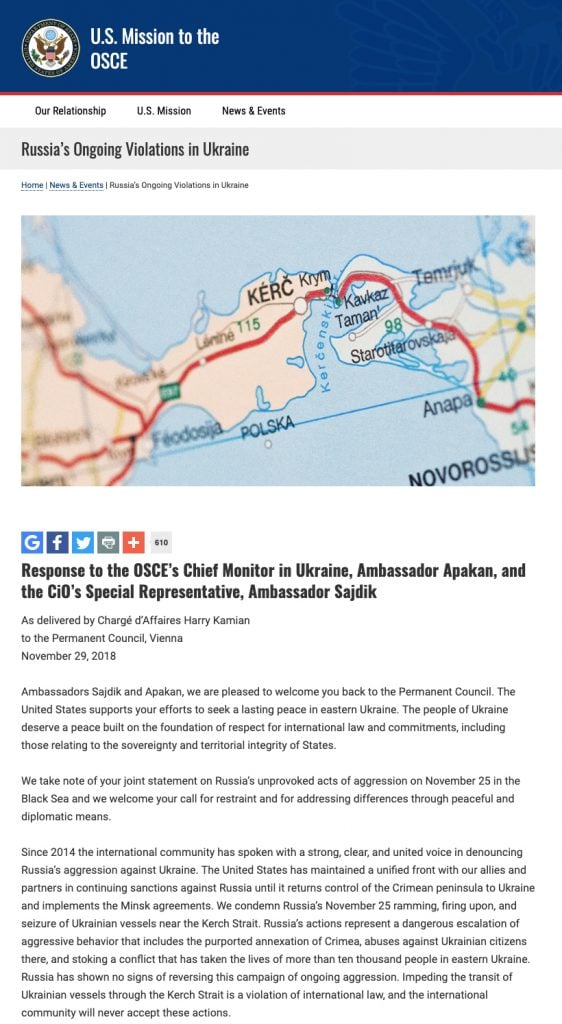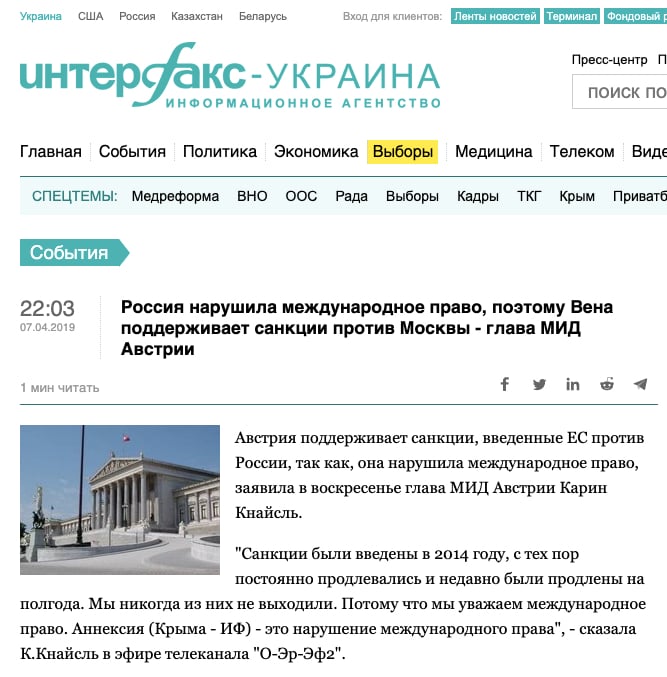 According to Ukraine's Ministry of Information Policy, by annexing Crimea, Russia has violated many bilateral Ukrainian-Russian agreements and as well as multinational ones. The European Union, the US, Canada and others all have spoken out about Russia violating international law and scores of international agreements. One of the most flagrant has been Moscow's most recent violation of the INF nuclear treaty.
First Deputy Information Policy Minister Emine Dzheppar says that when Russia occupied Crimea it violated 407 bilateral and more than 80 multinational agreements. Russia has completely curtailed all forms of freedom on the peninsula, she said, and Moscow's ultimate goal is to sever all ties between Crimea and Ukraine and erase traces of all things Ukrainian from the peninsula.
Russia violated international law by invading and annexing Crimea. According to the OSCE, Russia has breached countless human rights laws and conventions by arresting scores of Crimean Tatars and Ukrainians on the peninsula and harassing OSCE monitors on the occupied territories.  Russia has also violated a major arms control treaty and it continues to repeatedly disregard and blatantly breach the Minsk agreement intended to establish a ceasefire in Ukraine's eastern Donbas.
The European Union has extended Russia sanctions annually in response to its violations of international law in Crimea, the US have also consistently applied a persistent sanctions regime in response to Russia's illegal and aggressive actions.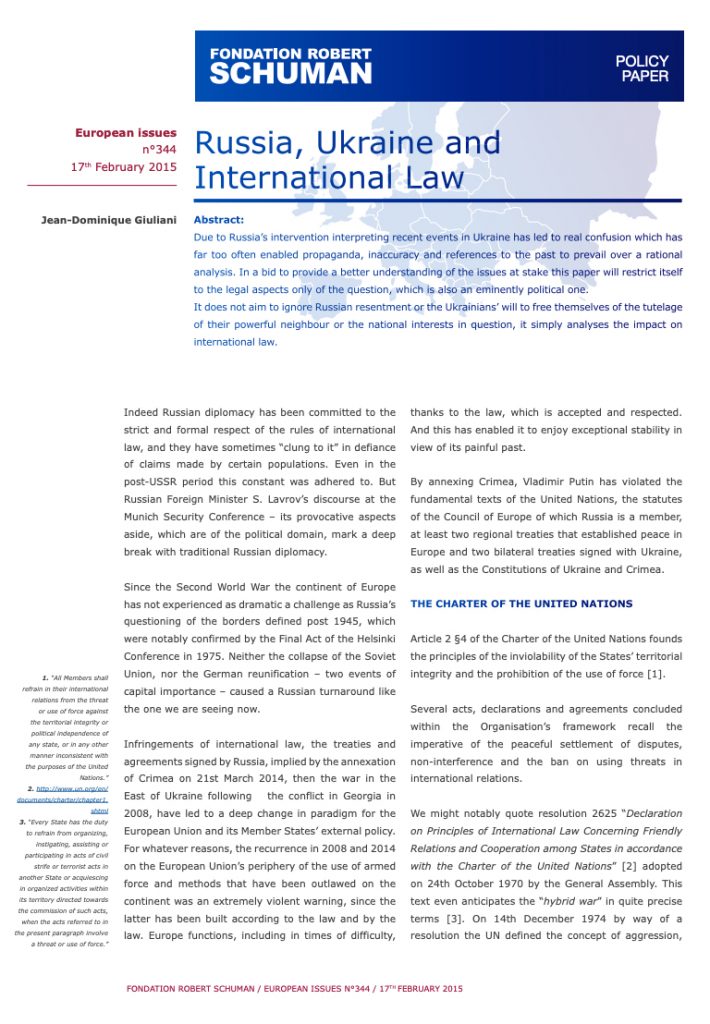 According to the Robert Schuman Institute, a European educational center for politicians and parties committed to developing democracy in central and eastern Europe, by invading Crimea, Russia has violated "fundamental texts of the United Nations, the statutes of the Council of Europe of which Russia is a member, at least two regional treaties that established peace in Europe and two bilateral treaties signed with Ukraine, as well as the Constitutions of Ukraine and Crimea".
Whatever former Minister Chervonenko may claim, there have been no complaints about Ukraine violating any agreements with Russia, neither from Russia itself, nor from the international community.