Last week Russian media yet again called its November 25, 2018 seizure of three Ukrainian naval vessels a provocation engineered by the Ukrainian authorities. Referring to its attack on the Ukrainian ships as a provocation is a favorite trope of the Kremlin propaganda machine. Meanwhile the UN Maritime Tribunal ruled that Russia must immediately release the 24 Ukrainian sailors and three Ukrainian naval vessels it captured last November.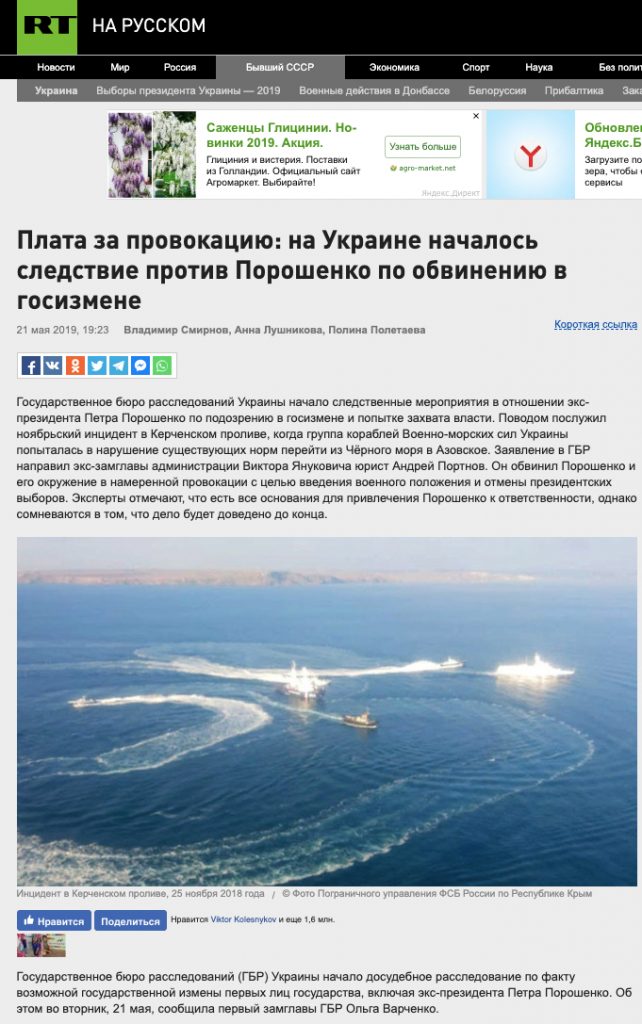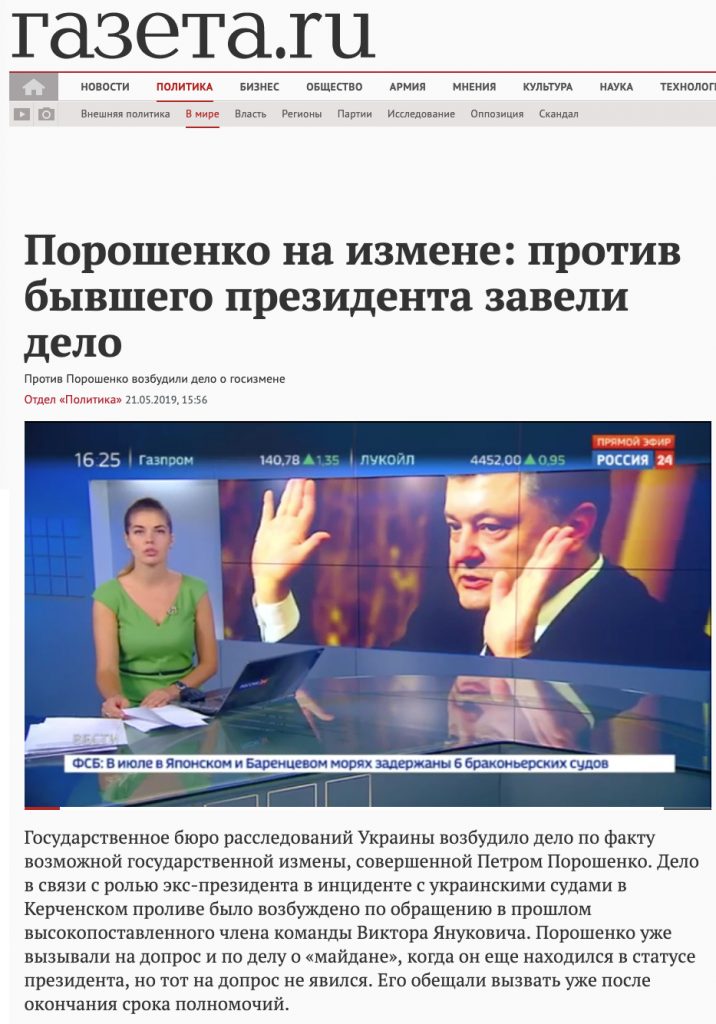 This latest outburst appears to have been caused by a complaint filed by Victor Yanukovych's former deputy chief of staff Andriy Portnov against former Petro Poroshenko, the former Ukrainian president. Portnov accused Poroshenko of staging a provocation in order to introduce martial law in the country and cancel presidential elections.
RT called Portnov's complaint payback for Poroshenko's provocation and claimed there was every reason to bring him to justice, but it was unlikely the case would actually be seen through to the end.
RT and others repeat the old Kremlin thesis that Ukrainian ships sailed from the Black to the Azov Sea "ignoring the established procedure and violating the state border of the Russian Federation". Russian MP Anton Morozov echoes these statements, saying that Ukrainian law enforcement agencies had not dared to proceed with such charges while President Poroshenko was in office.
Portnov left Ukraine after the coup, RT writes, having now returned "he will head up a legal team that will pursue cases against Poroshenko and his criminal group".
Ukraine's State Bureau of Investigation wrote on its website that Portnov's complaint alleges that key political figures abused their authority and committed criminal offenses aimed at overthrowing the constitutional system. Ukraine's State Bureau of Investigations is obliged by law to register all complaints and applications, via a special telephone line, through the Bureau's web site or by e-mail. These complaints are recorded in a Pre-trial Investigation register, after which an investigation is conducted to determine whether a crime has indeed been committed and the case should proceed to trial.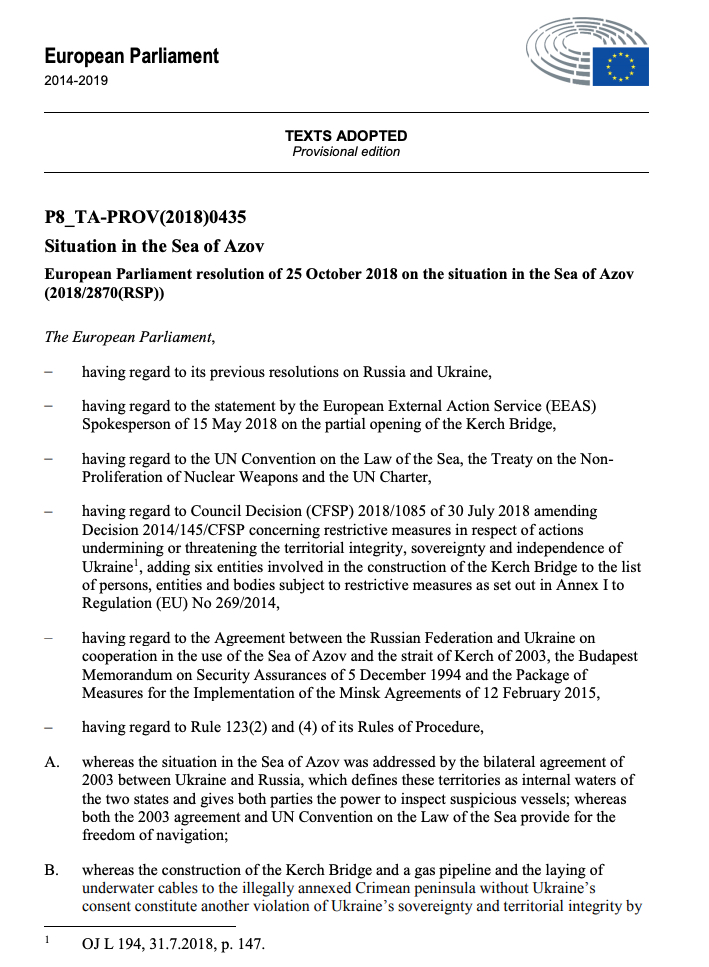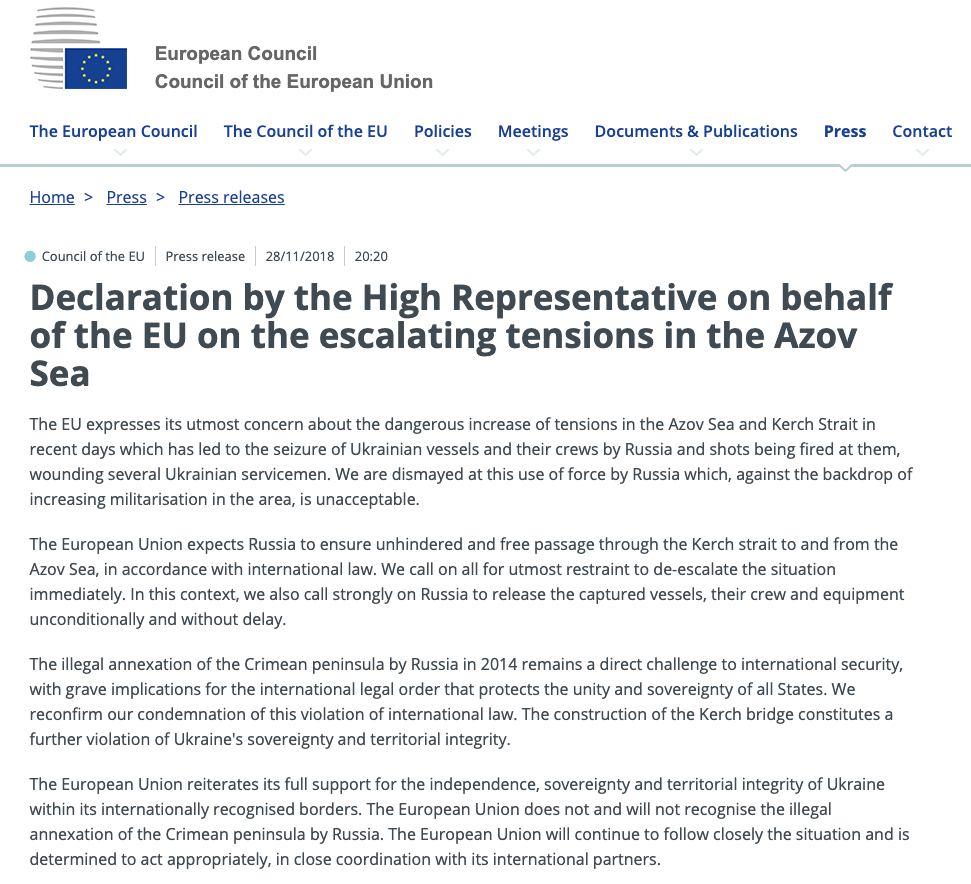 Portnov's complaint centers on the events of November 25, 2018, when Russian naval forces fired on and then seized three Ukrainian ships heading through the Kerch Strait to the Ukrainian port of Berdyansk. Several Ukrainian soldiers were wounded.  Russia claimed the Ukrainian ships were in Russian Federation waters. However, a 2003 bilateral treaty between Russia and Ukraine regulates the use of the Kerch Strait and the Sea of Azov and designates both to be internal waters of both countries.
Several countries and international organization have spoken out against Russia's actions in the Kerch Strait, which have escalated tension and led to increased militarization in the region.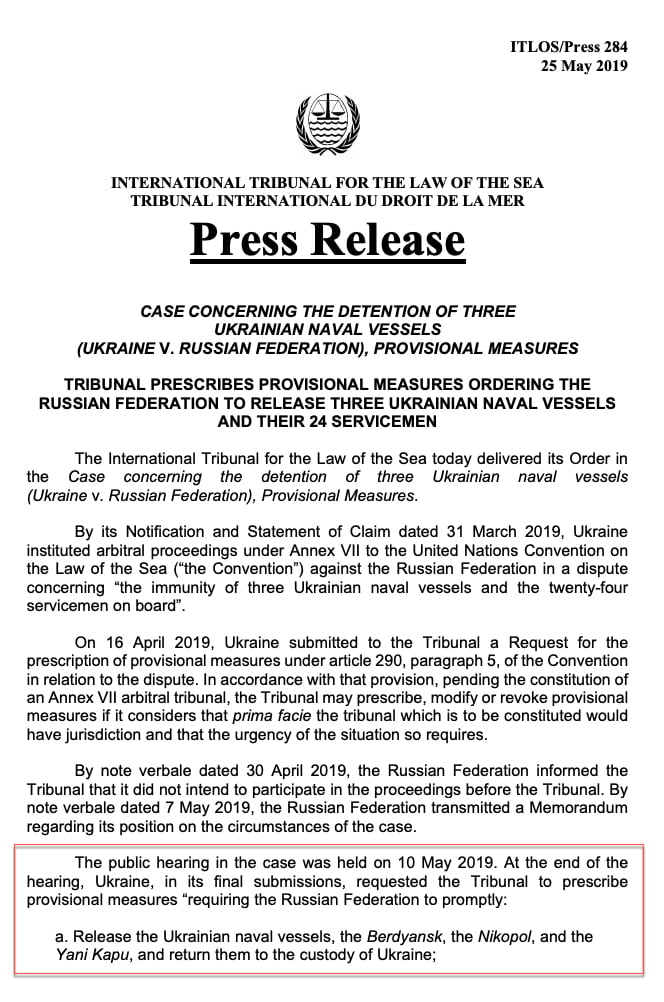 On May 25, 2019 the International Tribunal for the Law of the Sea ordered Russia to immediately release the Ukrainian ships and the sailors it is holding captive and allow them to return to Ukraine. The court also stated it did not find any evidence of Russia's provocation claims. "The secret invasion of Ukrainian sailors on which Russia insists, seems very unlikely to the Tribunal" the decision says.