Russian Defense Ministry television channel Zvezda published a story last week claiming the Ukrainian Foreign Minister said that Kyiv officially refuses to alter the text of the EU Associations Agreement.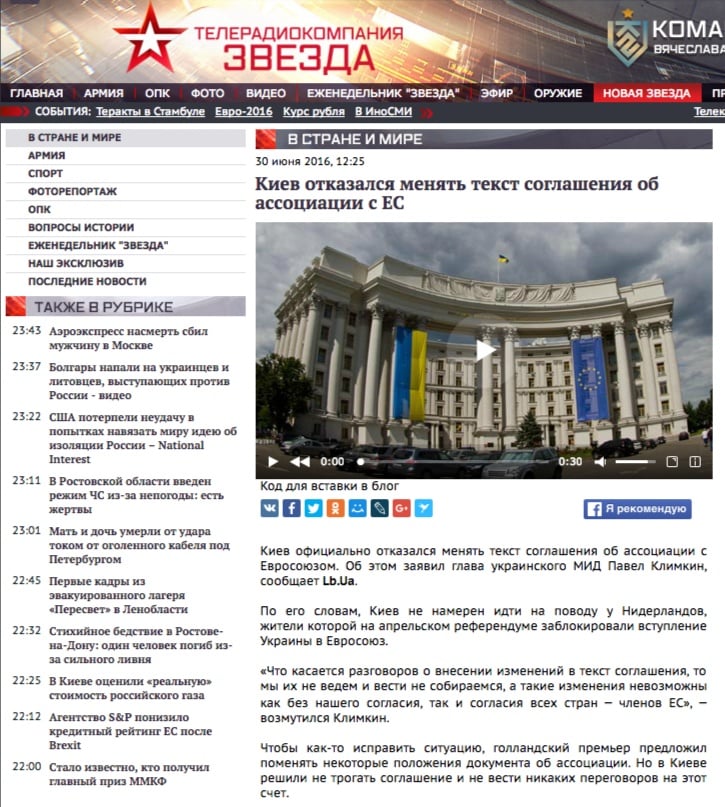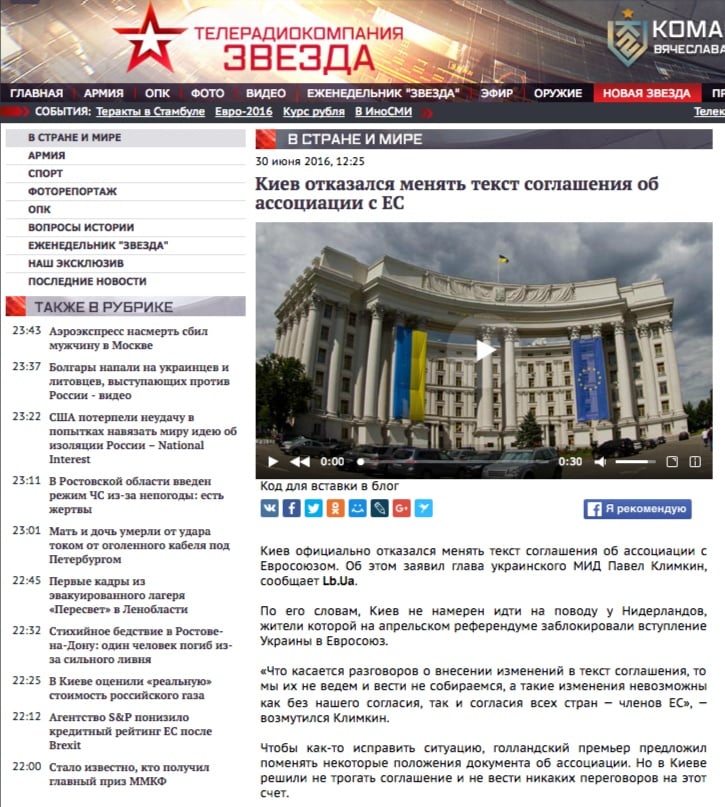 According to Klimkin, writes Zvezda, Kyiv has no intention of being led by the Netherlands, whose citizens through last April's referendum, blocked the entry of Ukraine into the European Union.
Klimkin however, never said such a thing. This phrase does not exist in the official commentary  that he gave to a Ukrainian newspaper.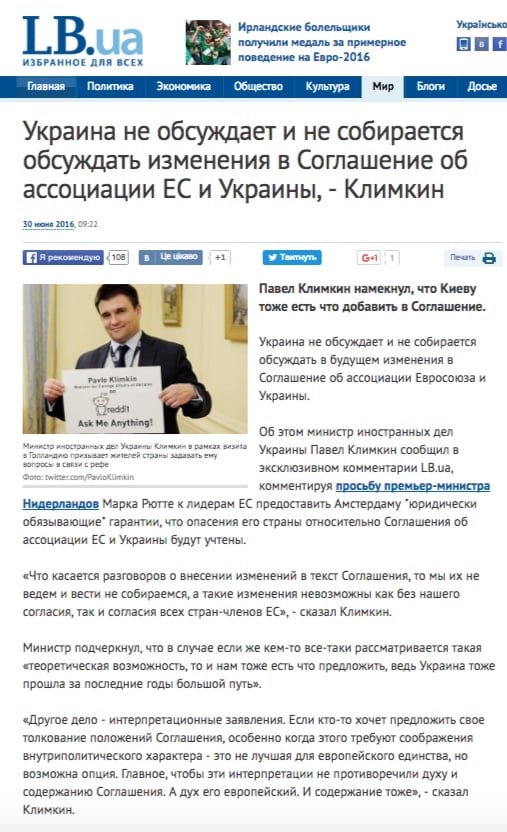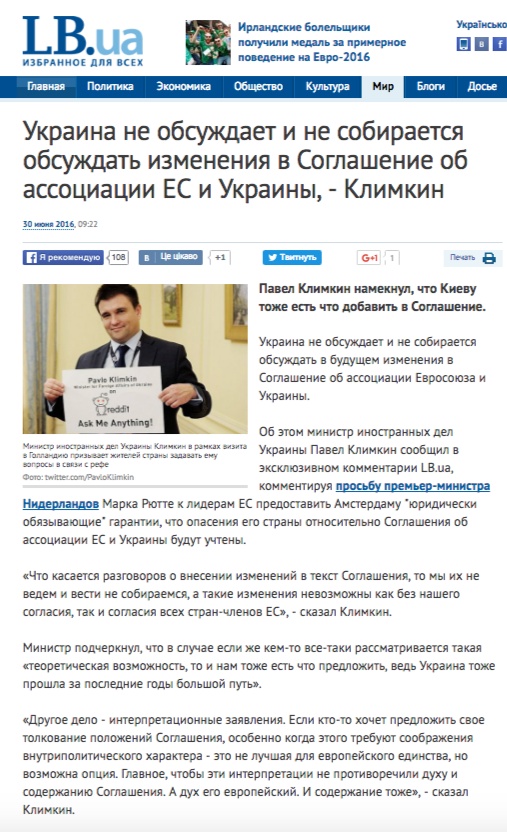 Asked to comment on the Dutch Prime Minister Mark Rutte's suggestion that the EU-Ukraine Association Agreement be changed to reflect the concerns of Dutch citizens who voted against it in the recent April referendum, Klimkin said that changes are possible.
"If someone is considering such a" theoretical possibility, then we also have something to offer, because Ukraine has travelled a long road in the last years, "- said Foreign Minister Klimkin.
Zvezda, Lenta.ru, Vzglyad and Ukraina.ru conveniently omitted this salient detail.