Ukraine's sanctions against five Russian banks has resulted in a deluge of stories in the Russian media warning Ukraine that it has shot itself in the foot with this move by worsening its own investment possibilities.
Russian state agency TASS claims this move is a great loss for Ukraine as Russian banks are the main investors in the Ukrainian economy.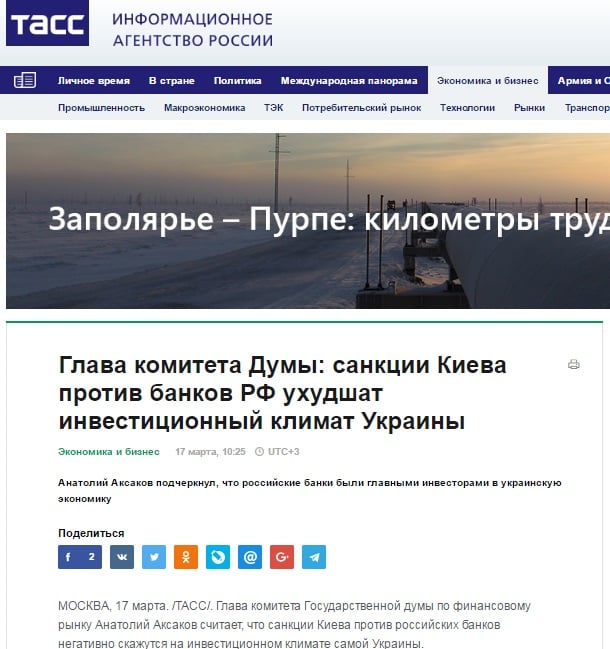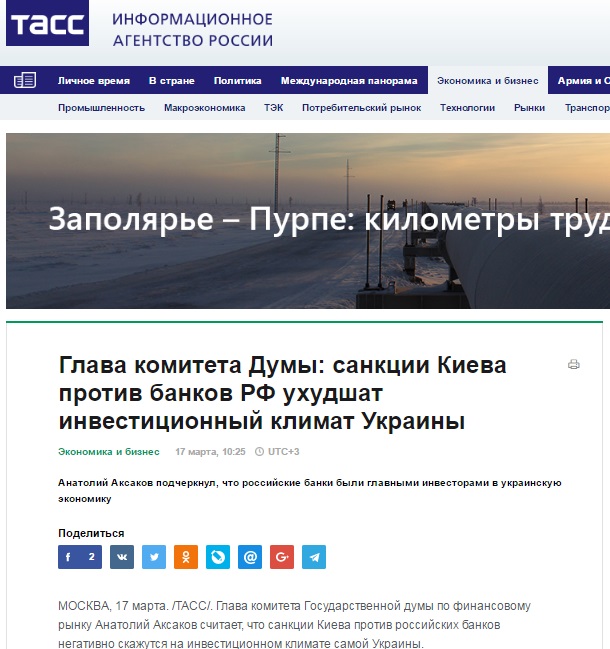 The Kommersant newspaper writes that Russian banks make up more than 10% of Ukraine's financial market, the sanctions will have negative consequences on business and will likely cause panic amongst depositors.
RIA Novosti also claims that these sanctions will primarily hurt Ukraine.
RT, Russian Defense Ministry television channel Zvezda, Life News and others all predict that the sanctions will have a boomerang effect and impact negatively on Ukraine's economy.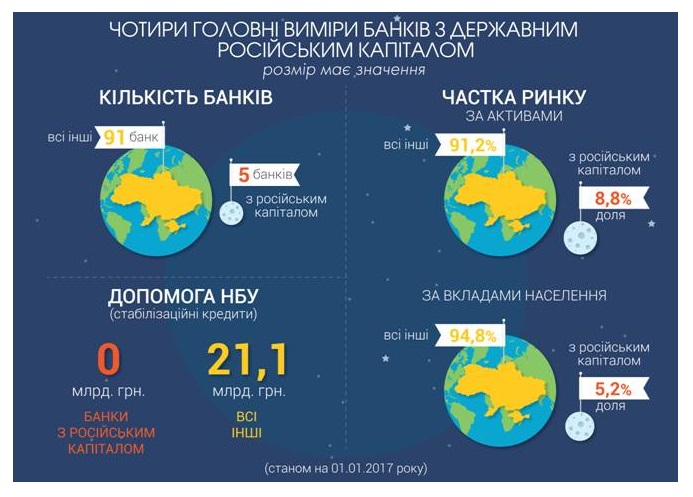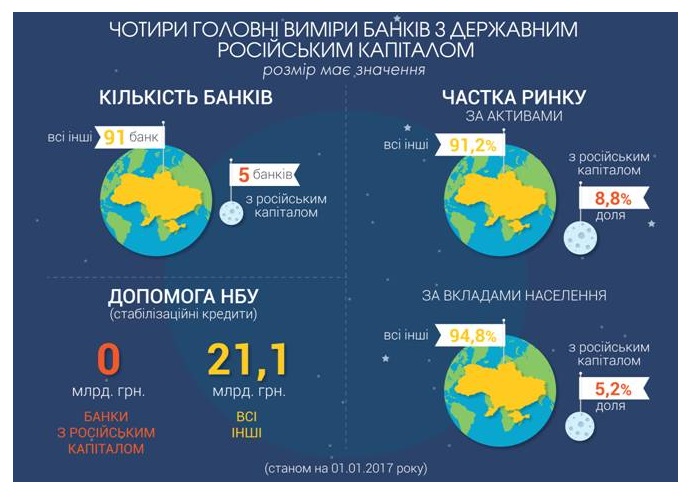 According to Ukraine's National Bank, Russian banks make up 8.8% of the Ukrainian financial services market, over the last three years the number of branches of the sanctioned banks  has shrunk by nearly half (42%).
All five banks in question are subsidiaries of three state owned Russian banks, Sberbank, VTB and Prominvestbank.
The sanctions, Kyiv's response against Russian sponsorship for the separatists in the east of the country, are aimed at stopping capital flight from the banks' Ukrainian affiliates back to Russia and abroad.
The banks themselves don't appear to be panicking, quite the contrary. Sberbank for example said in a statement that the sanctions have nothing to do with the bank's commercial activities and will not affect client's interests.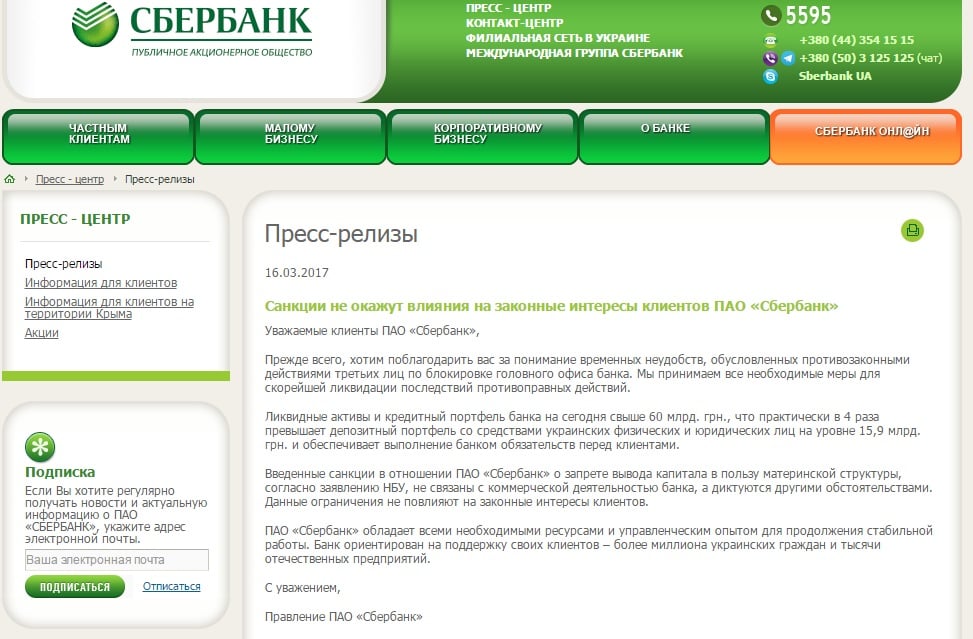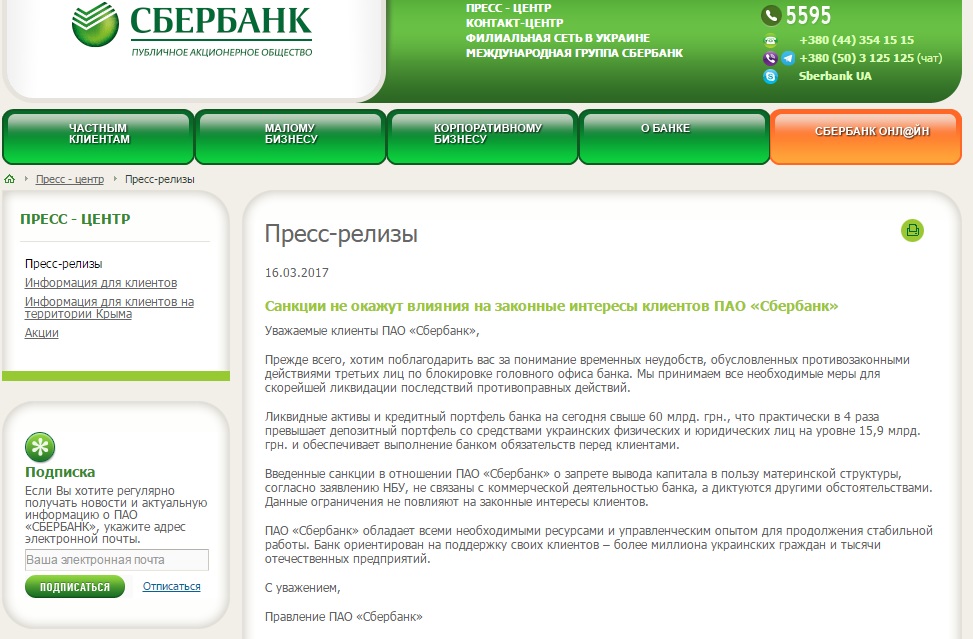 VTB president Konstantin Vaisman meanwhile pointed out that no Russian bank has left Ukraine in recent years, quite the contrary; they are expanding their operational activities.