Self-proclaimed Luhansk People's Republic media announced this week that without warning, Kyiv cut off water supplies to Luhansk territories occupied by Russian backed separatists. Meanwhile Luhanske Enerhetychne Obyednannia, (LEO) the regional utility company has warned countless times that both consumer and corporate electricity accounts located on separatist controlled territory that were not paying their bills, particularly such companies as Popasnianska Vodokanal pumping station, would be cut off.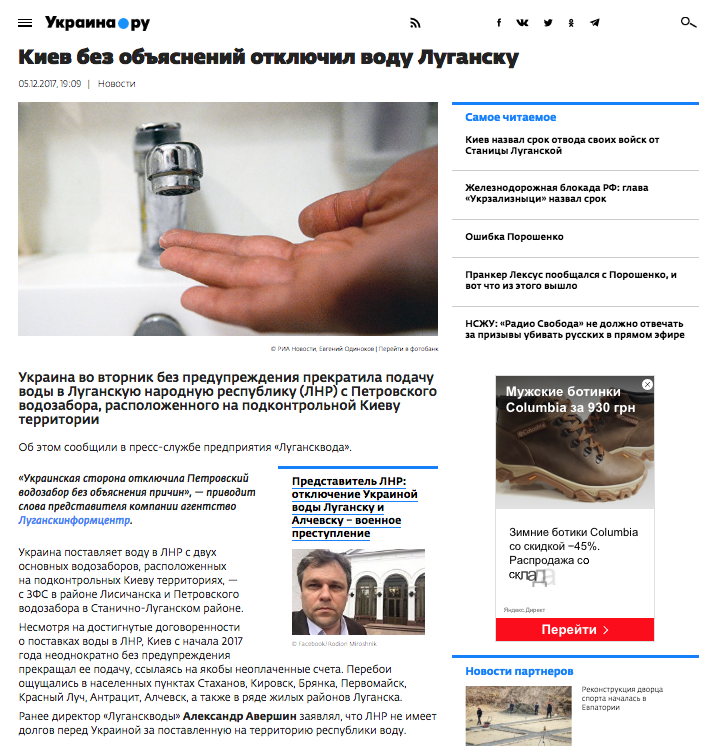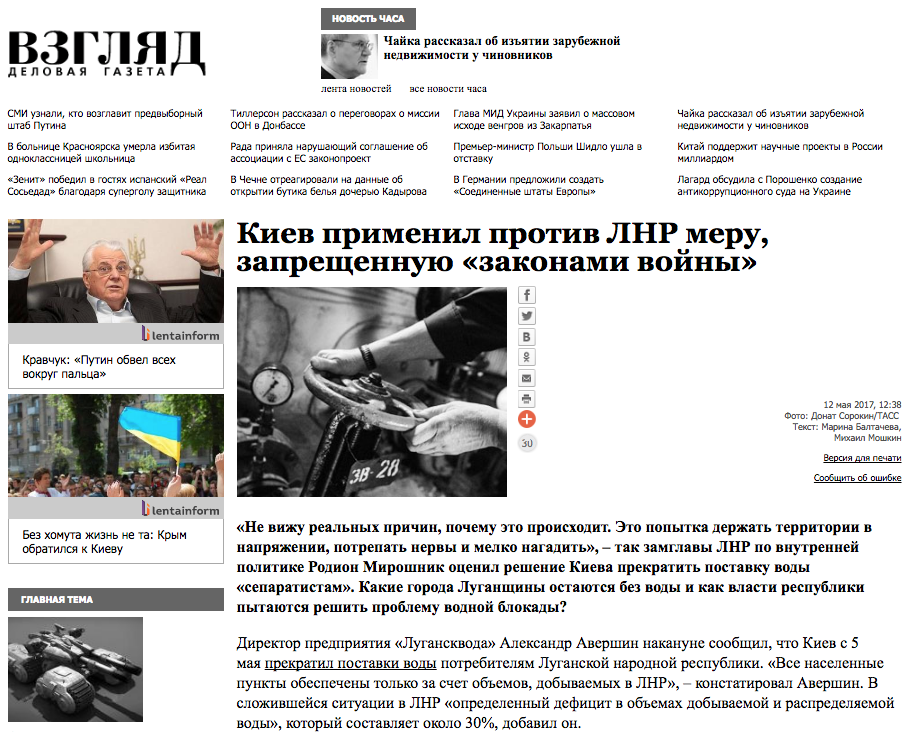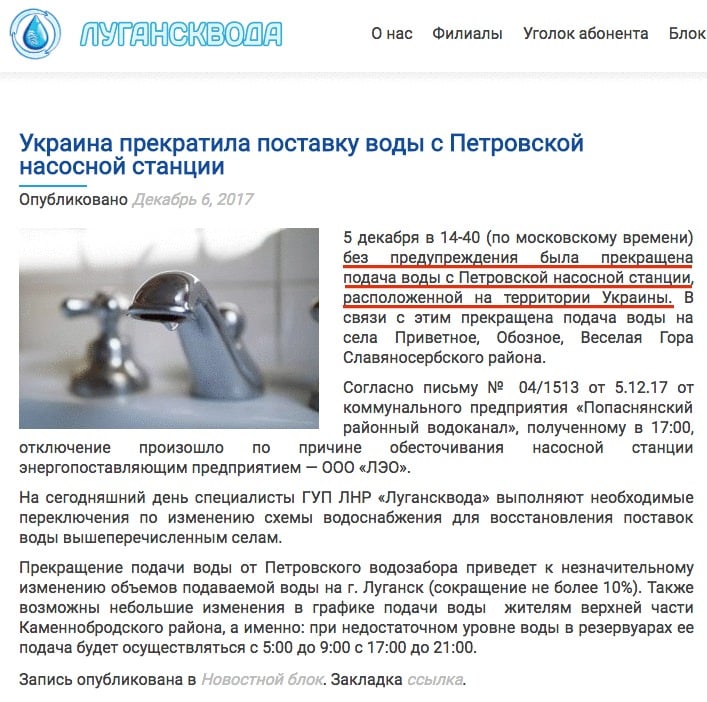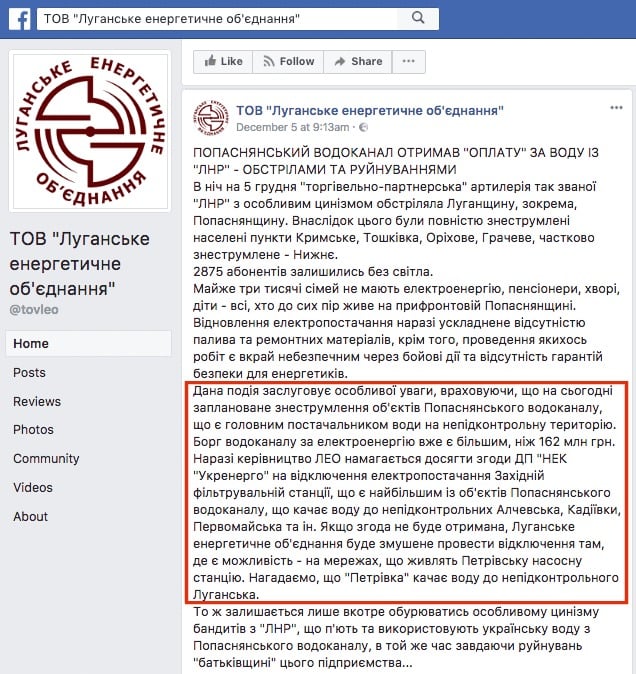 Russian media in particular emphasized that Ukraine stopped supplying water without a warning and without any explanation. "Kyiv applies measures forbidden by the rules of war" declared the Russian site Vzglyad, while the Kharkiv News Agency blared "Genocide Ukrainian style: Kyiv shuts off water to Donbas without any explanation". Ukraina.ru, Voskhod info, Nasha Gazeta, Luhansk1, Realnaya Gazeta, Rubaltic, Ostrov and others also disseminated this inaccurate story.
Kyiv did not cut the water to Luhansk. Luhanske Enerhetychne Obyednannia, the regional utility company cut the power to the regional Popasnianska Vodokanal pumping station because its unpaid electricity bills amount to nearly six million dollars (162 million hryvnia).
The utility company has issued periodic warnings about unpaid bills, but to no avail. Adding insult to injury, LEO is located very close to the border with the separatist enclave and is regularly shelled by the Russian supported militants, resulting in entire towns and villages on the Ukrainian side losing power.
LEO reports that it is in a precarious financial position because of the millions of unpaid bills, which has led to its accounts being frozen by the National Energy and Public Services Regulatory Commission.