The so-called Luhansk People's Republic, one of the self-proclaimed separatist entities in eastern Ukraine is disseminating fakes claiming that Ukrainian military are illegally logging the area's forests, thereby setting the region on a toward an environmental catastrophe. Other Russian sites such as the pro-Kremlin Ukraina.ru quickly picked up this latest disinformation yarn.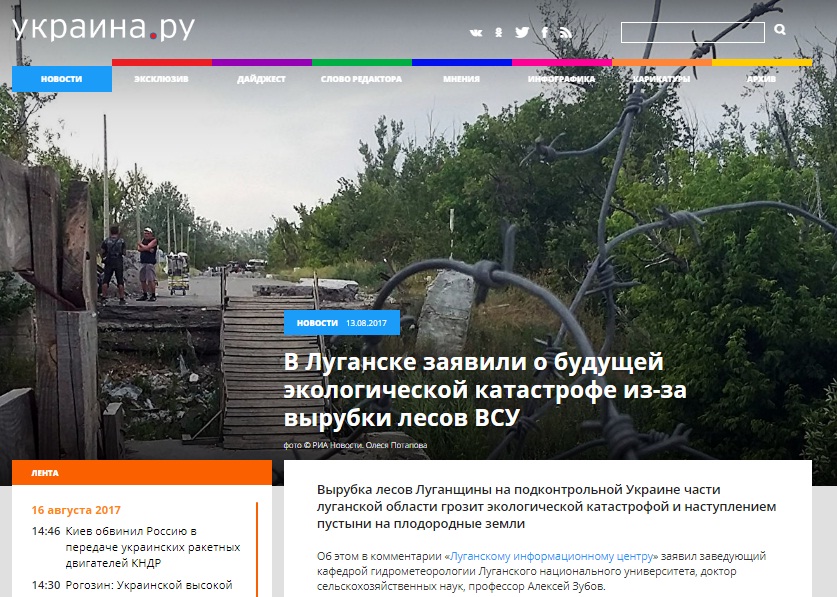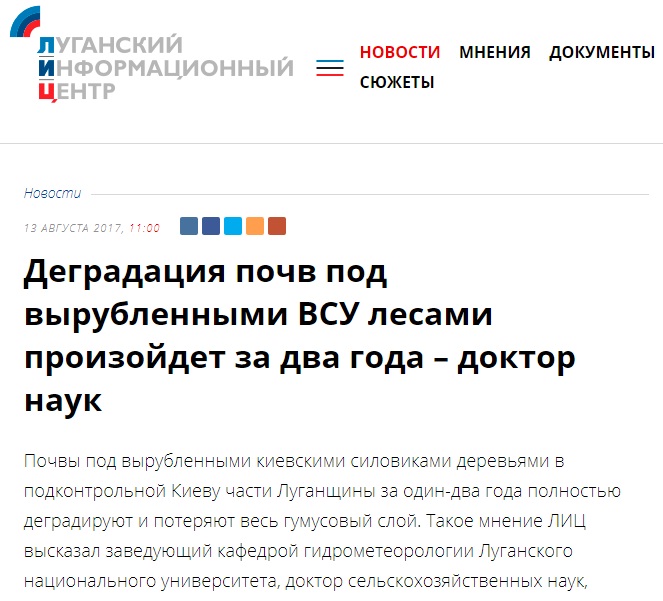 As the fake story tells it, satellite photos available in the public domain show that those regions where the Ukrainian military are deployed deforestation is going on both in small areas and also in tracts as large as thousands of hectares.
Informburo DNR, the Federal News Agency   and Armia Narodnogo Osvobozhdenia, among others, reprinted this fake claim.
According to a report compiled this year by the Ukrainian Helsinki Union for Human Rights, Ukraine's environment in the occupied Donbas territories is being decimated and is on the brink of ruin. Even before the outbreak of war, the environmental situation in eastern Ukraine was dire, decades of pollution from steel mills, mining and chemical plants had taken a heavy toll on the region's ecological state.
Environmentalists blame the local population for the deforestation taking place, and say that they are using the deprivation brought on by war as an excuse to harm the environment and despoil public lands.
"In the absence of enforced state control, the local population has begun exploiting the natural resources, seizing land parcels from nature reserves, logging and hunting" says the Ukrainian Helsinki Union report.
The Luhansk regional Forestry Department told StopFake that Ukraine's armed forces are not committing deforestation; on the contrary, the authorities periodically apprehend local civilians logging illegally.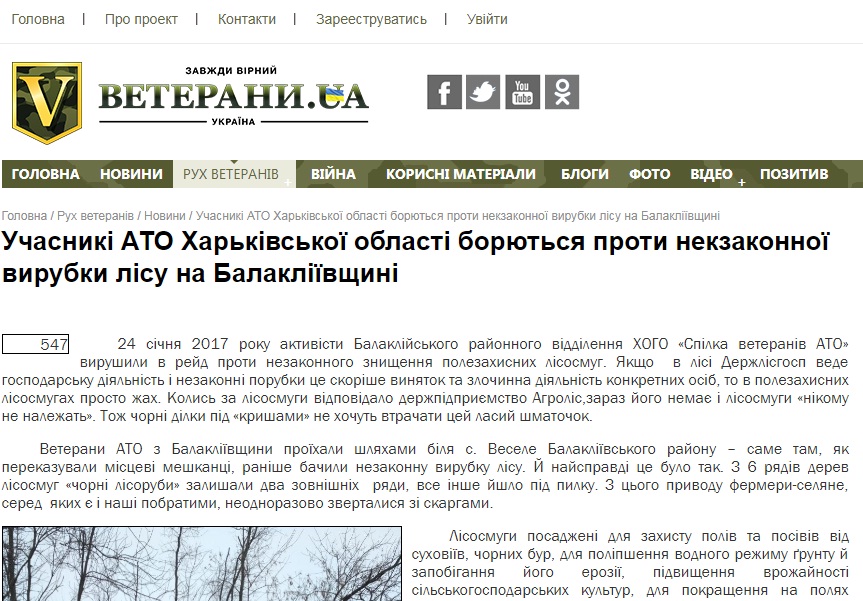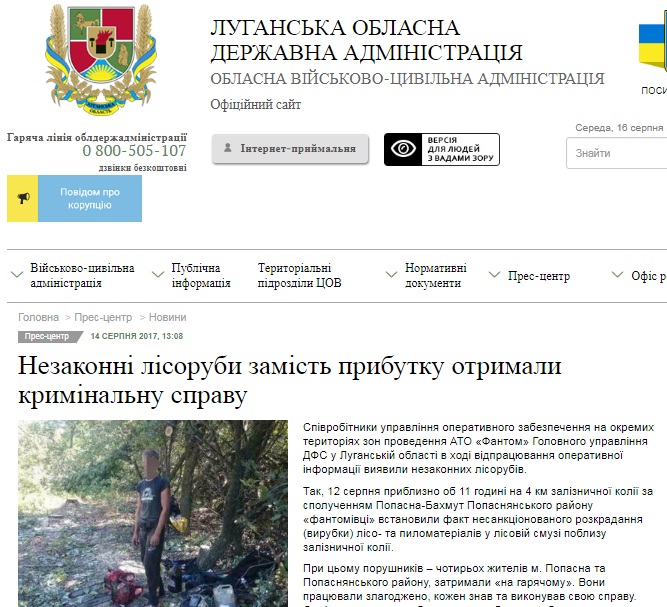 Ukrainian soldiers not only do not partake in illegal logging, they actively counter illicit logging and poaching. Recently a group of Ukrainian veterans apprehended illegal loggers in a Kharkiv land conservation reserve.