Mariupol and Kramatorsk, two major cities in the Donbas area will be without water within a month, declared Russian site Ukraina.ru. The region's water processing plants, Kramatorkiy Vodokanal and Voda Donbasa, have ran out of chlorine used for cleaning and disinfecting water which will result in water being completely cut off in the future, warns Ukraina.ru.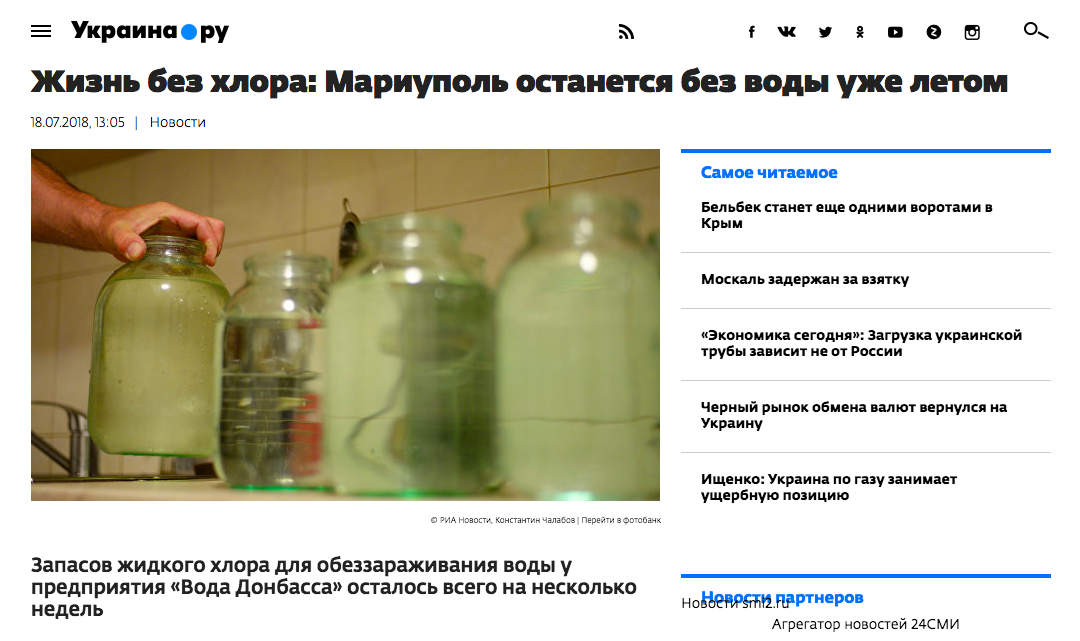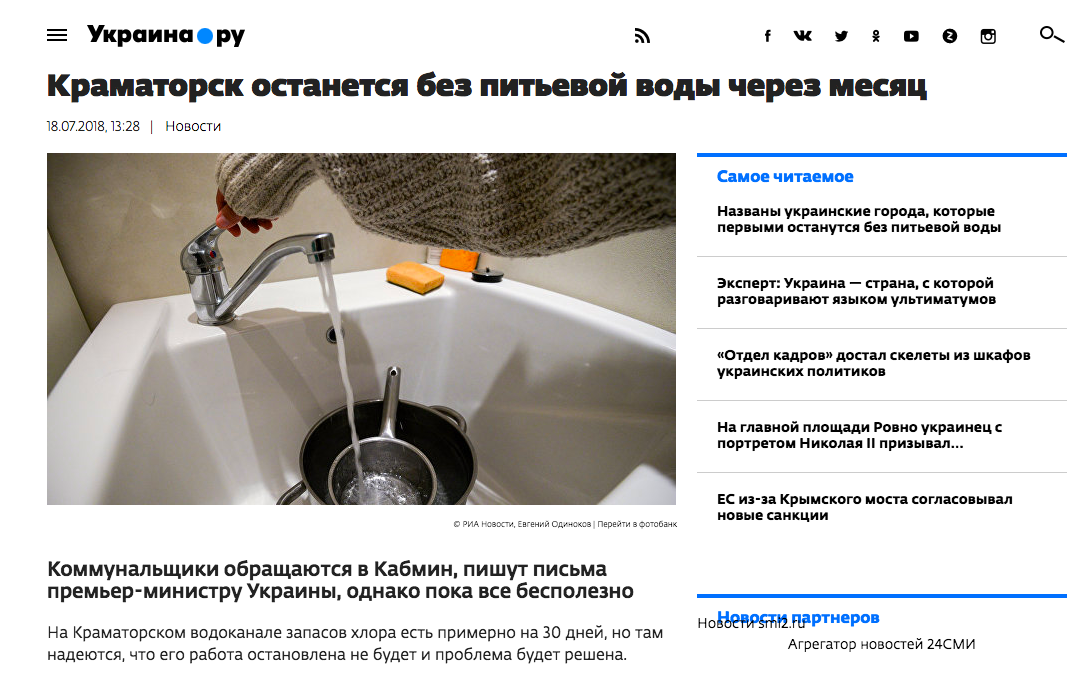 Voda Donbasa admits that the company has a shortage of chlorine but assures that there will be no water cutoffs.
Kramatorskiy Vodokanal also announced that it had enough chlorine reserves to guarantee uninterrupted water delivery and was purchasing further chlorine supplies from Europe.

The possibility of shutting off water supplies in Ukraine emerged as a possibility after Ukraine's main producer of chlorine, the DniproAzot company belonging to oligarch Ihor Kolomoisky stopped production. The company was objecting to new higher rates in gas prices that were going into effect. Gas is used in the production of chlorine. However, on July 20 the company announced it was renewing chlorine production.
Olha Babay vice president of Ukraine's Association of Water Utilities said Ukraine was also importing additional chlorine from Romania, Poland, Slovakia and Uzbekistan.