The Russian Orthodox Church has declared that world Orthodoxy does not recognize Ukraine's Tomos of Autocephaly (decree of independence) and the new Orthodox Church in Ukraine. Hennadiy Shkil, a Moscow Patriarchate orthodox priest from the southern Ukrainian city of Kherson, declared the same and used his Facebook page to present dubious statistics to support his claim.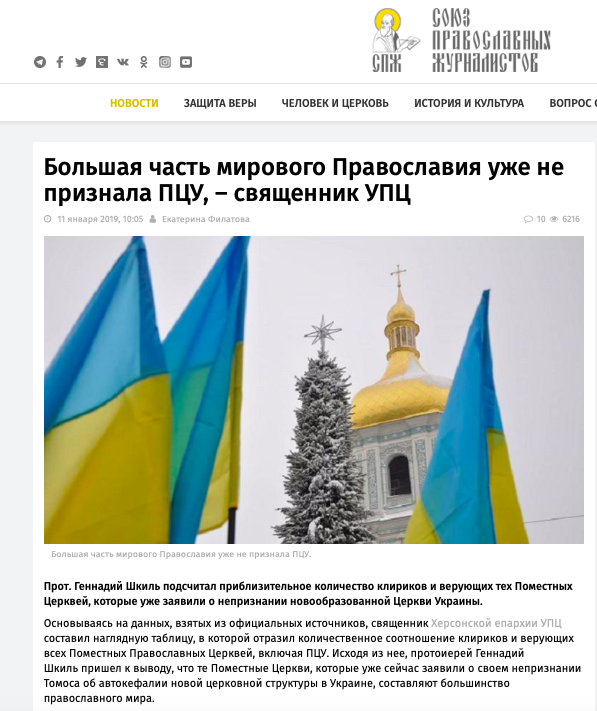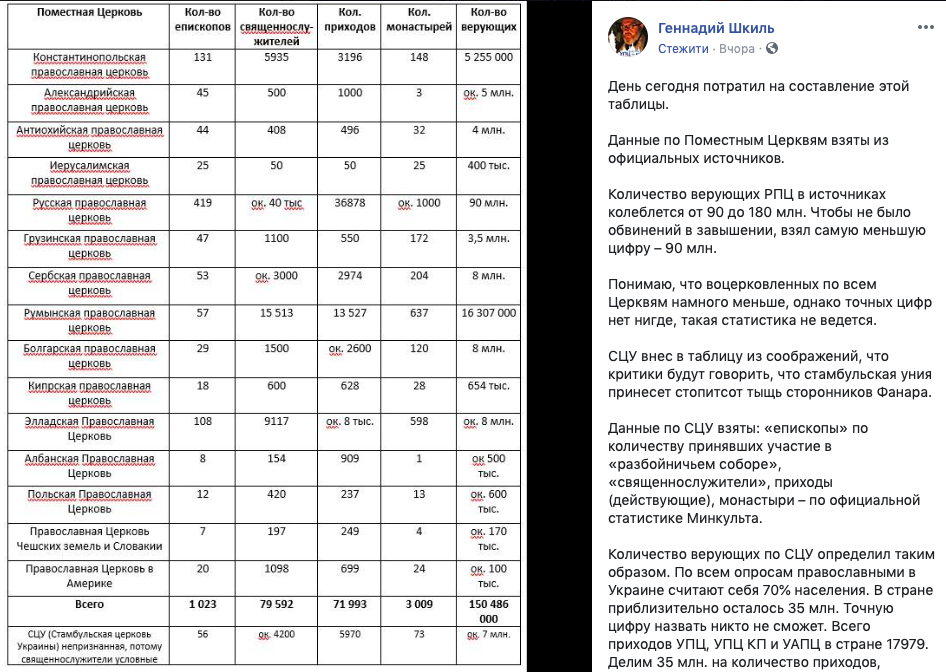 Father Shkil presents a list of churches, faithful and bishops that he says have declared they will not recognize the new Ukrainian church. Shkil does not explain where he gets his information.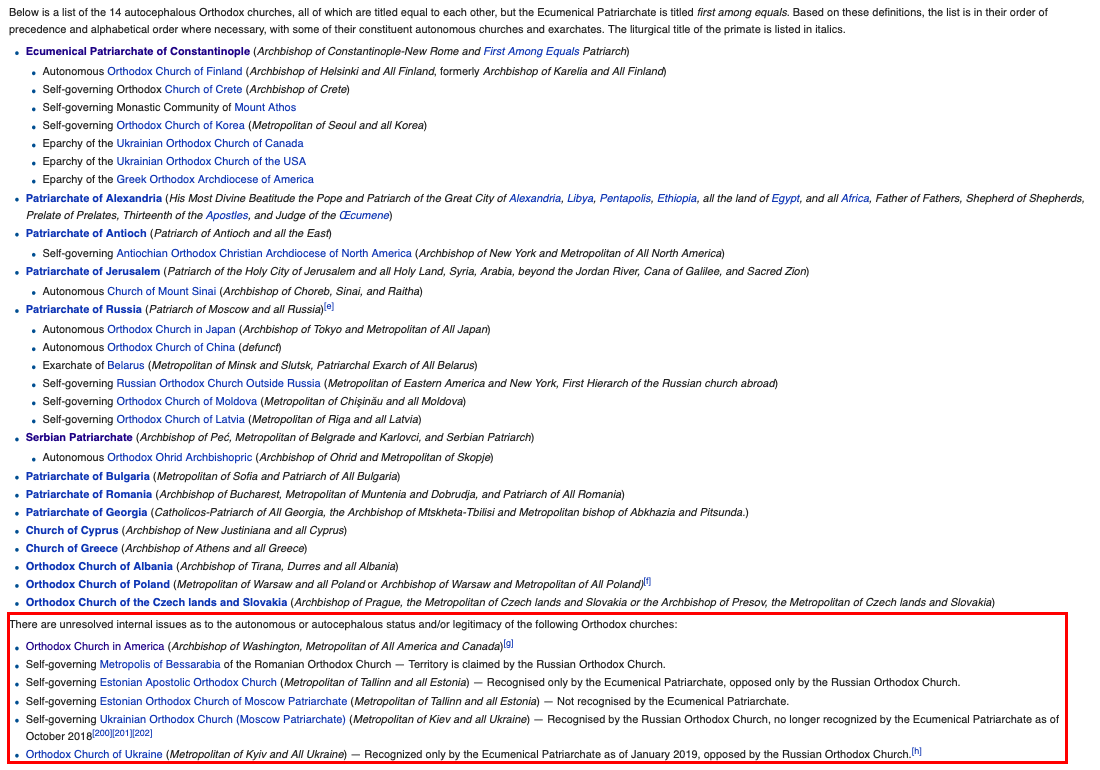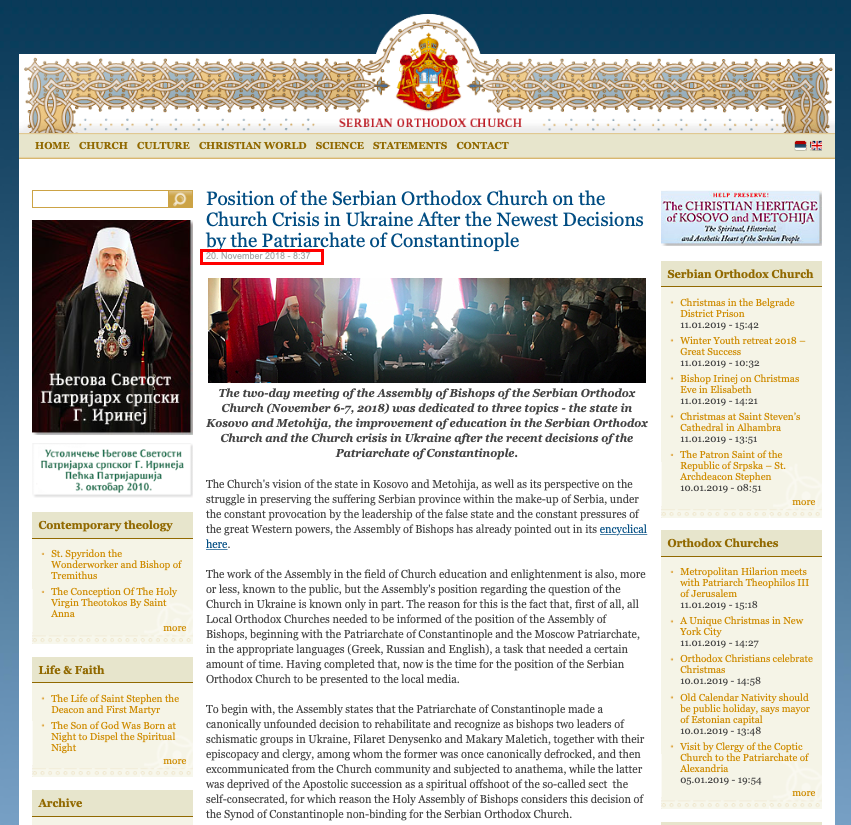 On Jan. 6, Ecumenical Patriarch Bartholomew I signed the Tomos for the new Orthodox Church of Ukraine (OCU), recognizing it as autocephalous or self-governing. Moscow Patriarch Kirill, who broke off relations with Bartholomew in October in protest, denounced Ukraine's new Orthodox Church as the unification of schismatics.
Representatives of the Ecumenical Patriarch point out that a church is not determined by the number of its parishes, but by what it does for the good of the flock.
The Russian Orthodox Church and the Polish Orthodox Church have made official statements against the newly formed Ukrainian church. The Serbian Orthodox Church, while disagreeing with the ecumenical Patriarch's decision regarding two Ukrainian orthodox leaders, states that an Orthodox Council should resolve the issue of autocephaly.  In a recent interview Serbian Patriarch Irinej repeats this position, but nowhere does he or any other Serbian Orthodox Church official say that the Orthodox Church in Ukraine will not be officially recognized in Serbia.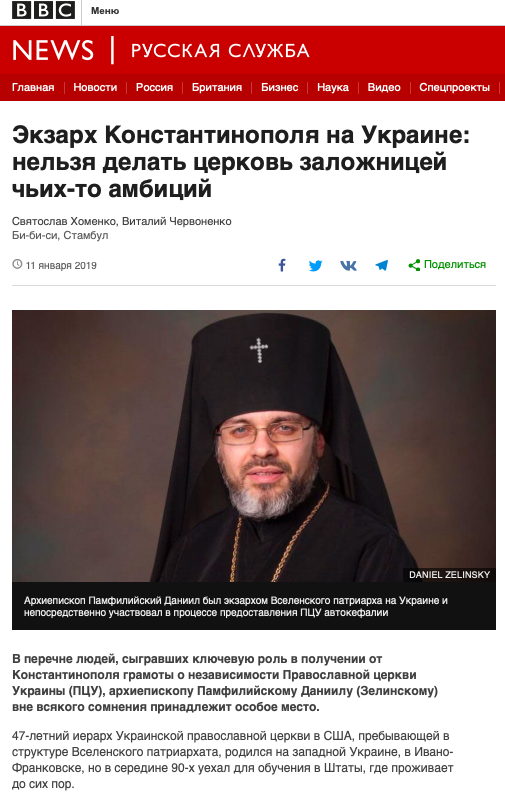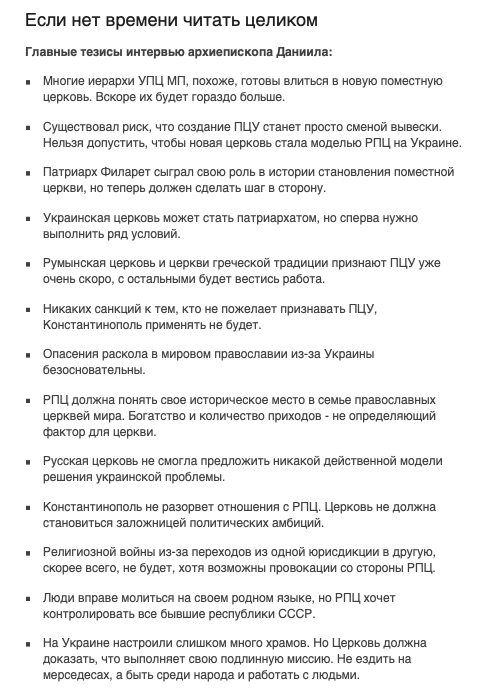 In an interview with the BBC Russian service, Pamphila Archbishop Danyil, the former representative of Ecumenical Patriarch Bartholomew in Ukraine said that recognition from other Orthodox churches for the new Ukrainian church was a question of months. The Polish, Serbian and Antioch churches require a bit more time, he said.
Pro-Russian media in Ukraine have also been featuring stories claiming that world Orthodoxy is refusing to recognize Ukraine's new church. The newspaper Vesti announced that the Greek Orthodox Church was not recognizing the Orthodox Church in Ukraine. However the press release the Greek Orthodox Church issued doesn't say a word about not recognizing the Ukrainian church, but simply states that a Greek Church synod would decide the issue in February.