Ukrainian and Russian media falsely reported that a memorial plaque commemorating Oles Buzyna, a political writer and journalist who was murdered in Kyiv in April 2015, had been destroyed in Kyiv. Buzyna was controversial in Ukraine for his pro-Russian views.
On July 15, Russian Channel One ran a story on it, though the accompanying video did not show the destruction of the plaque, but its dismantling and removal.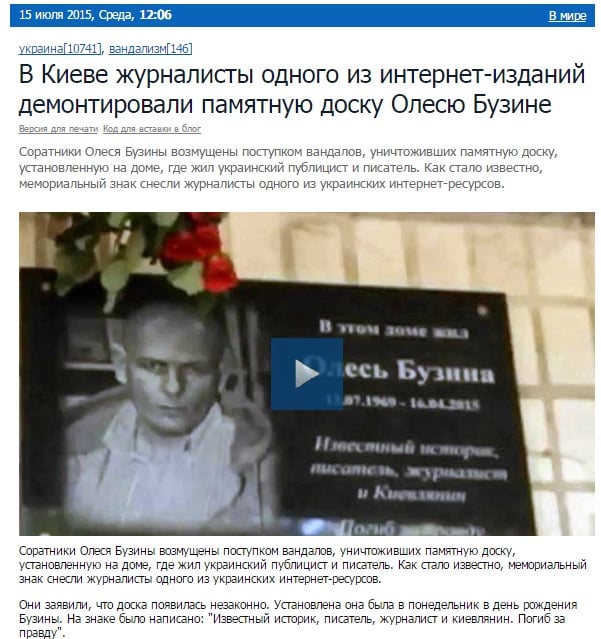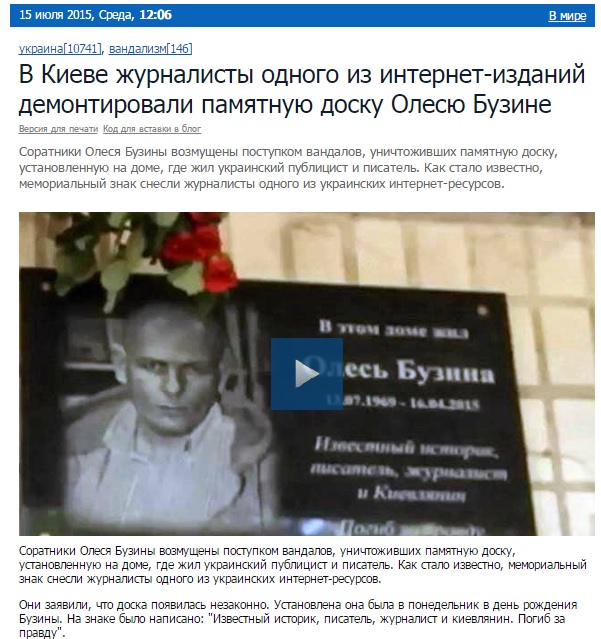 https://youtu.be/jbgcsPE-OQw
Internet-site Politnavigator also reported about the destruction of the memorial plaque, citing a co-founder of the Oles Buzyna Foundation, Vasyl Muravytskyi. Similar articles appeared on Odesa's site Timer and on the separatist site Novoross.info.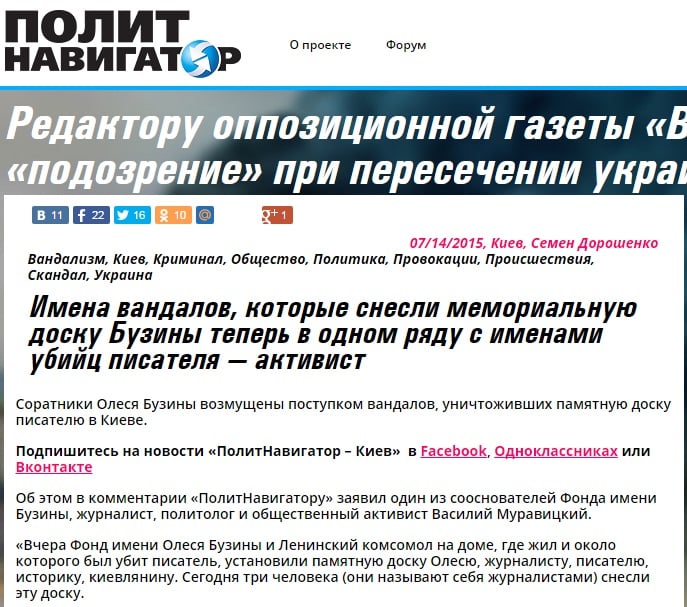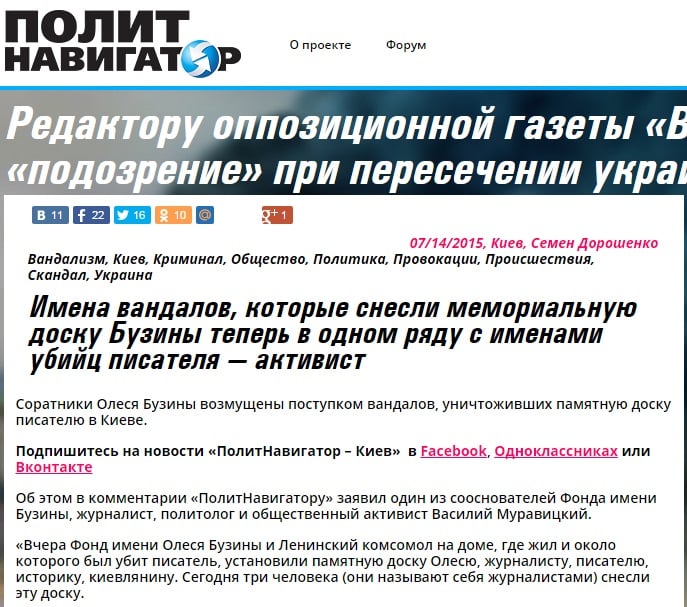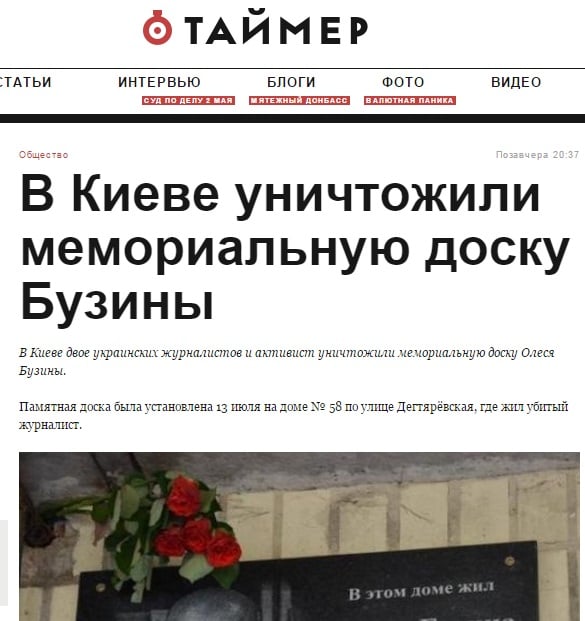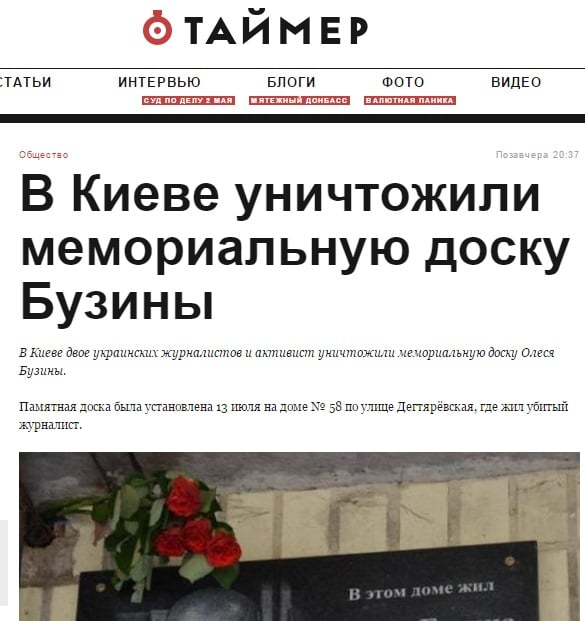 Yet activists and journalists from the Internet site Vysnovky, who were in fact the ones who dismantled the plaque, provided ample documentary evidence that they had not destroyed it. The site published a video that shows how they dismantled the plaque and then delivered it undamaged to officials at Kyiv's Department of Urban Amenities. The activists claim that it was mounted illegally.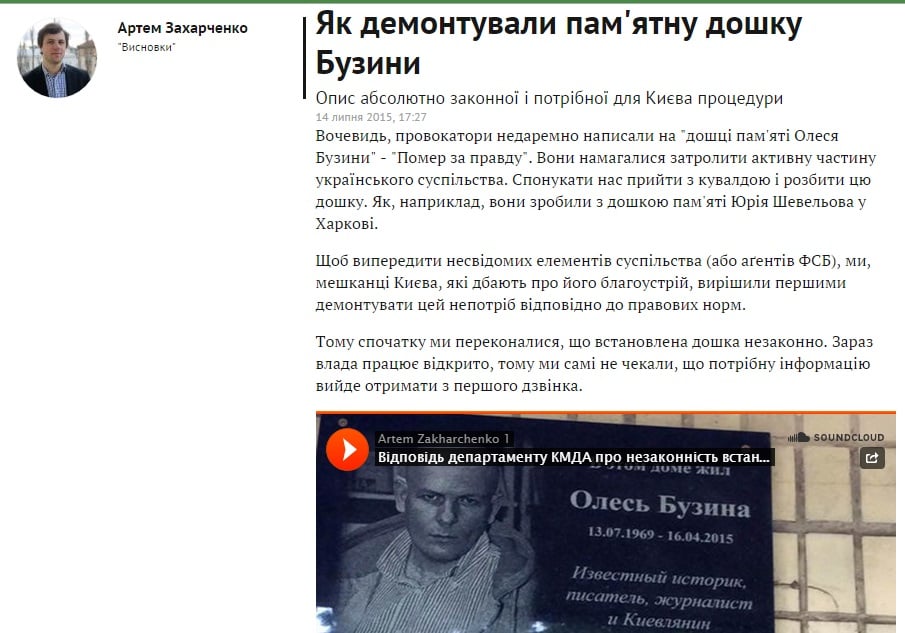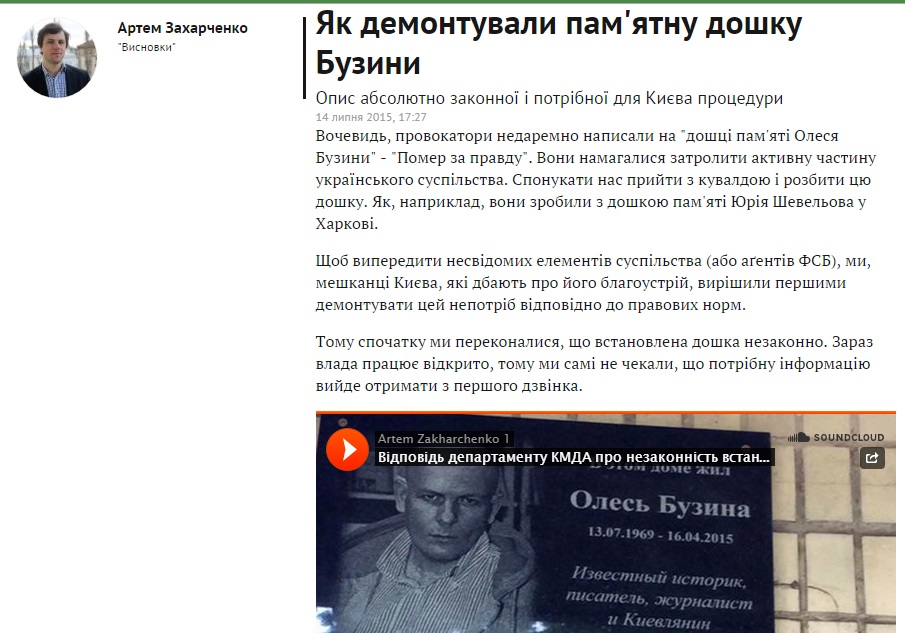 The journalists also published a copy of a document certifying the plaque's delivery to Kyiv officials.