At the beginning of December several Russian publications disseminated fakes claiming that a NATO brigade had arrived in the Donbas. Ukraina.ru, Luhanskyi Informatsionnyi Centr, Antifascist, SMI2, Interfax and many others cited the self-proclaimed Luhansk People's Republic police olice press officer Yakov Osadchy who announced that 28 soldiers wearing NATO uniforms had recently arrived in Ukraine to join one of Ukraine's army brigades deployed in the Donetsk area.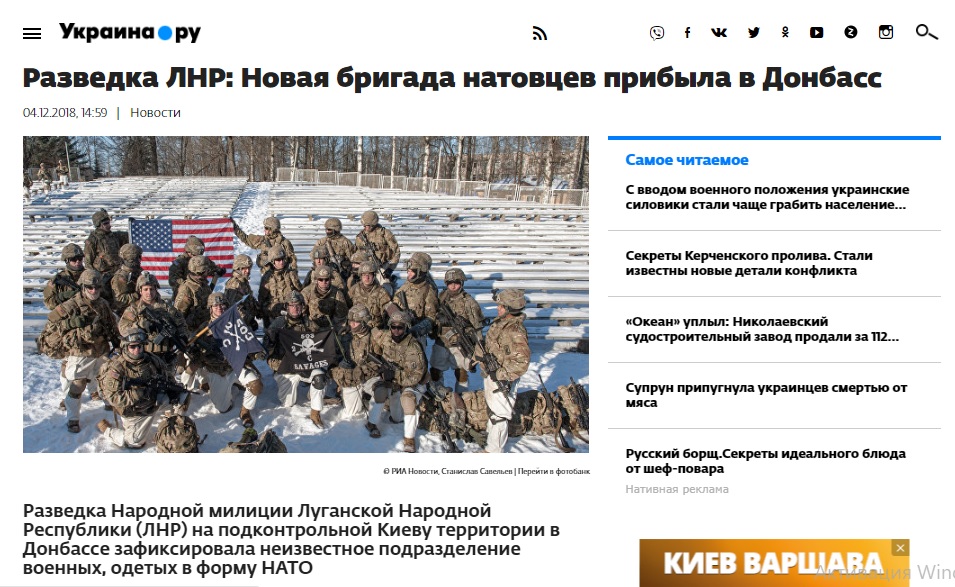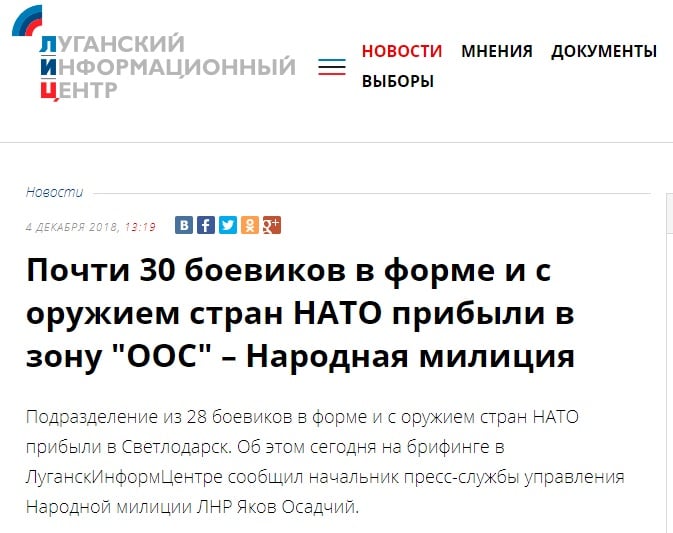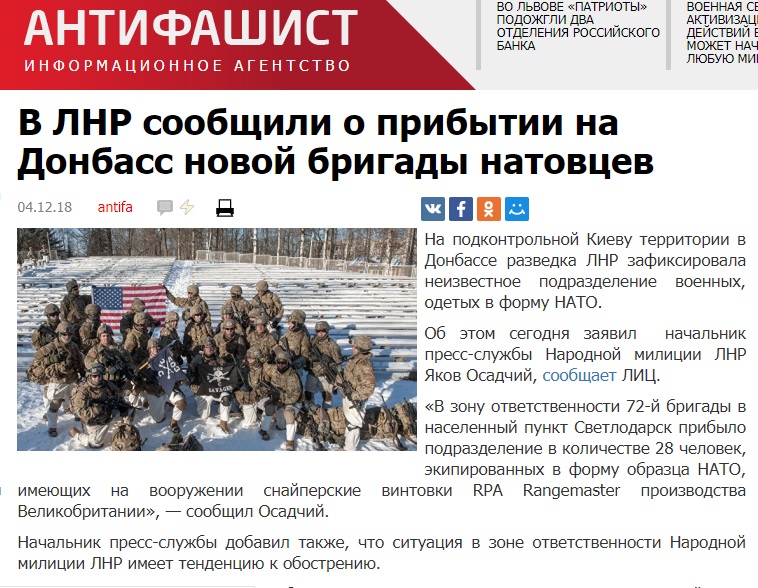 "A unit of 28 men dressed in NATO uniforms and equipped with RPA Rangemaster sniper rifles manufactured in Great Britain arrived to join the 72nd Ukrainian brigade in Svitlodarsk" Osadchy said.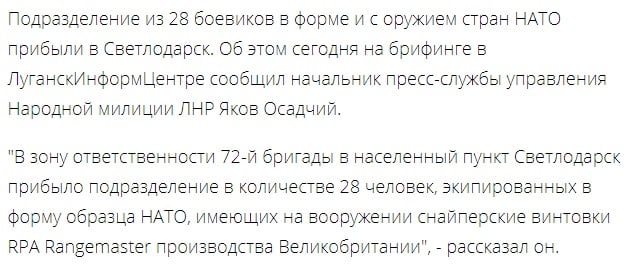 Svitlodarsk is a town in eastern Ukraine some twenty miles northeast of Donetsk.
StopFake reached out to the NATO representation office in Kyiv and inquired about the alleged-Rangemaster equipped NATO soldiers sent off to the war zone in eastern Ukraine.
"NATO does not have a military presence in the Donbas" NATO's press service responded.
Meanwhile the Ukrainian military's press office told StopFake they no longer commented on Russian propagandist alternate reality.
It is worth noting that there is no such thing as a NATO uniform. NATO is a military alliance of 29 independent member countries, all of which have their own style of military uniforms.
To illustrate this fake story Ukraina.ru and others use a photograph of a group of soldiers posing in an outdoor amphitheater holding up an American flag. Using the Tineye image search and recognition service, we see that this photograph has been used by Russia's official Sputnik agency  at least seven times for a variety of fake stories about NATO, the earliest of which was published in March 2017.
Earlier this year StopFake debunked similar Russian fakes about NATO-equipped Polish mercenaries deployed to Donbas.