The Netherlands do not rule out Ukraine's involvement in the crash of Malaysian Airlines Flight MH17, RT wrote last month, while the online newspaper Vzglyad went even further claiming that Ukraine was one of the organizers of the attack on the downed airliner. Gazeta.ru meanwhile unequivocally declared that Ukraine was responsible for the airplane's destruction.
MH17 was shot down by Russian militants on July 17, 2014 over occupied Donetsk. All 298 passengers and crew onboard were killed.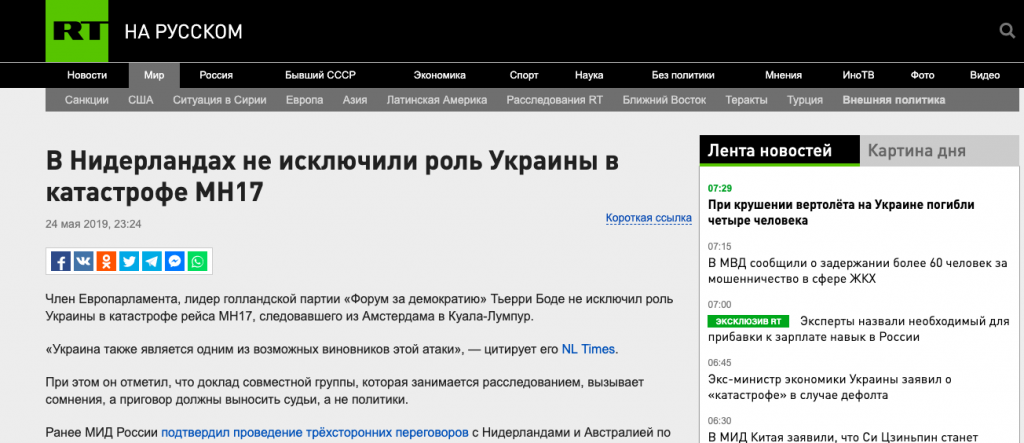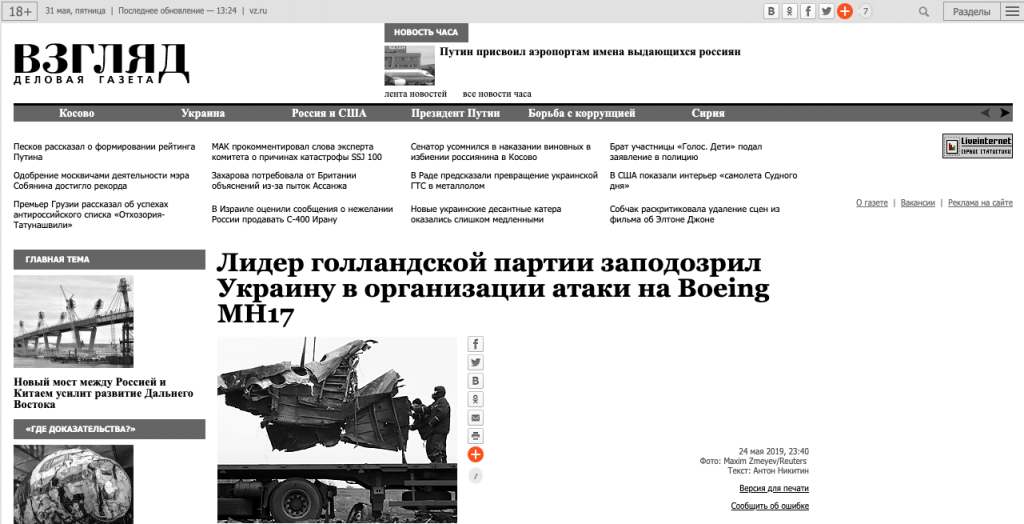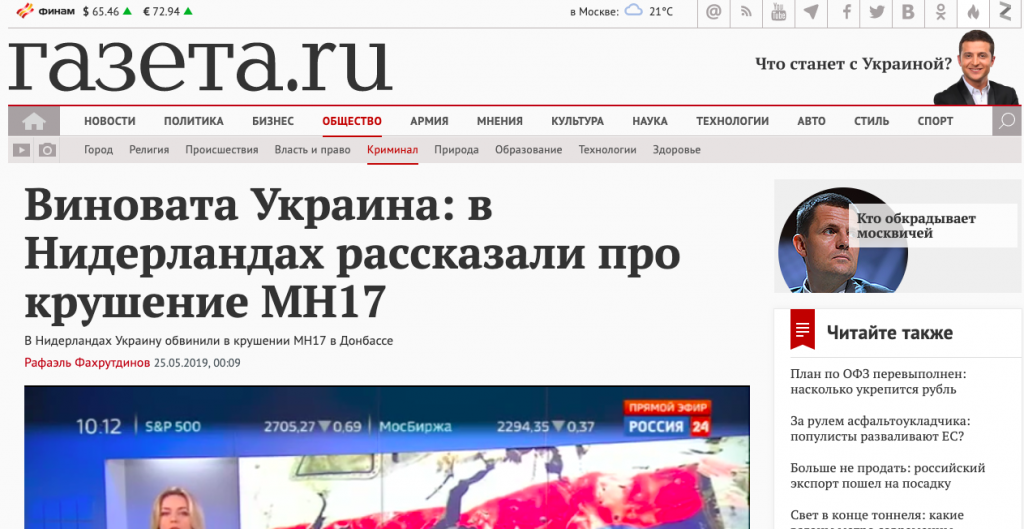 These latest fake claims are based on the words of Thierry Baudet, the chairman and founder of Forum for Democracy, a conservative, populist and Eurosceptic political party in the Netherlands. Baudet is a pro-Russian politician and he and his party take Russia's side on nearly all issues. Baudet has tweeted that Ukraine is not a country and has disseminated some of the most notorious Russian fakes about Ukraine. During the 2016 Dutch referendum on the EU-Ukraine Association Agreement Baudet actively campaigned against closer political and economic ties between the EU and Ukraine.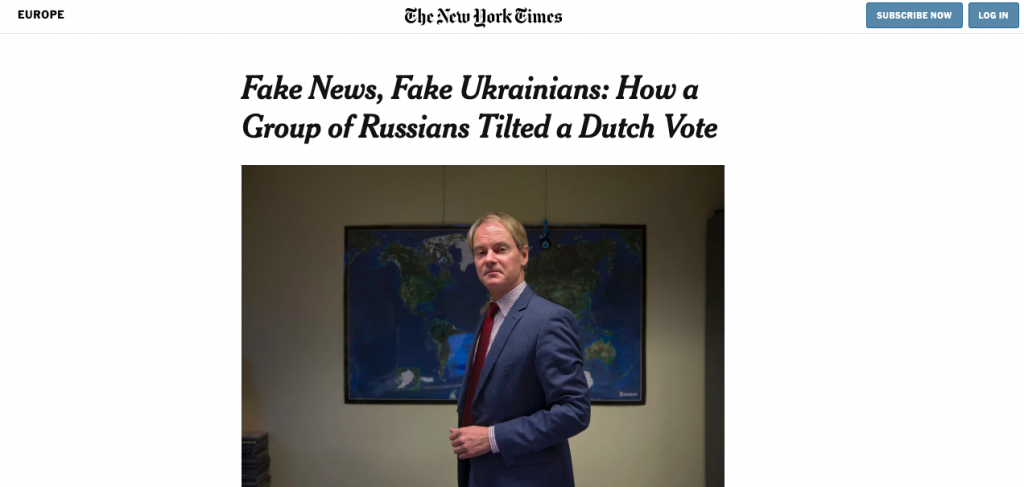 During television debates with Dutch Prime Minister Mark Rutte on the eve of the recent elections to the European Parliament, Baudet advocated the Netherlands' withdrawal from the European Union and closer ties with Russia.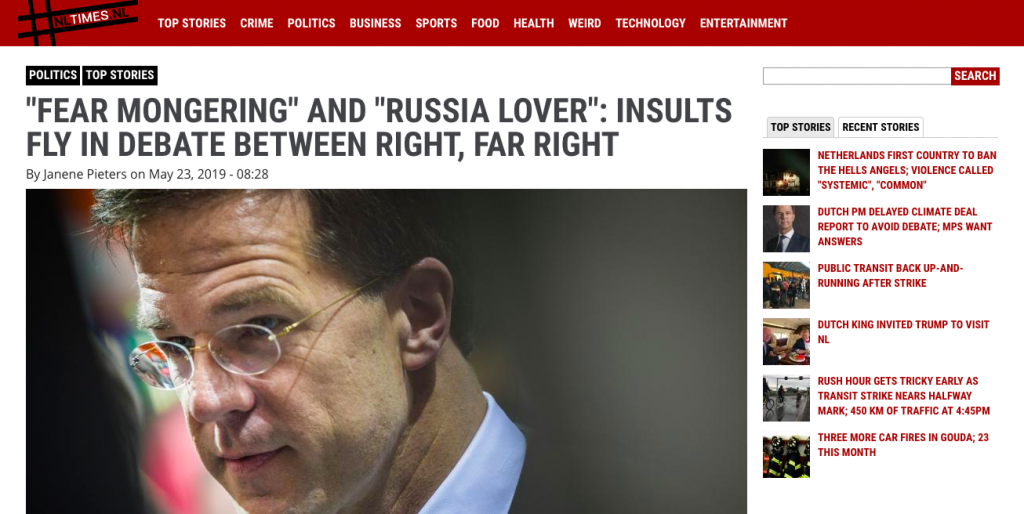 During the debate Prime Minister Rutte referred to Baudet as a "Russia lover" and called him out to recognize Russia's aggressive policies. The discussion took a sharp turn when Baudet took Russia's side on MH17 and said he did not believe the results of the international investigation into the disaster.
The official position of the Netherlands remains the same: Russia's involvement in the attack on the Flight MH17 has been proven; the missile used to destroy MH17 was deployed by the Kremlin into the occupied part of Donbas. After one of the missiles was fired, the launcher returned to Russia.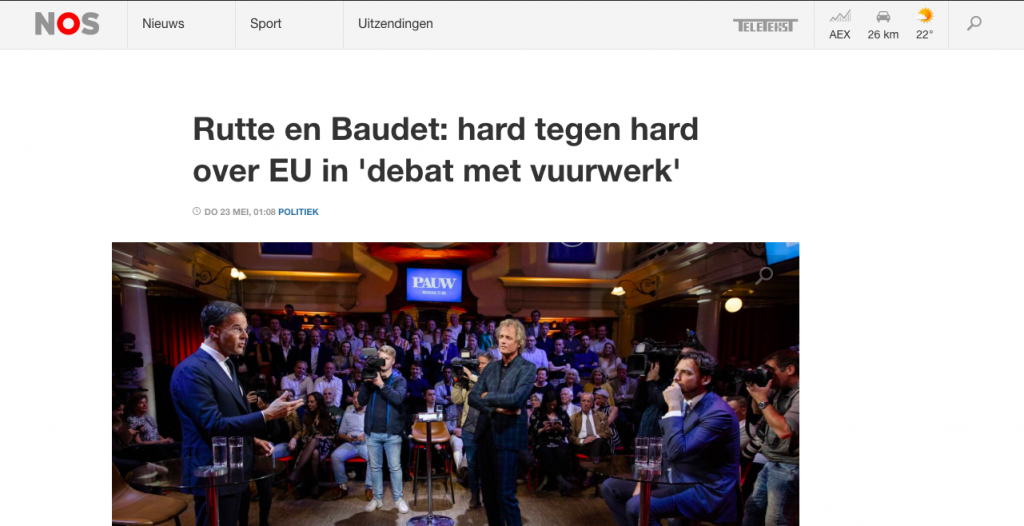 The opinions of the Eurosceptic Baudet, whose party only won three out of 26 European parliament seats, may differ from the general position of the Netherlands. However, these opinions cannot in any way change the findings of international experts  on who is responsible for the crash of MH17, findings which the Netherlands, Australia, the United States, G7 countries, EU and NATO have accepted and agree with.