The pro-Kremlin media has been spreading conflicting stories about the new coronavirus COVID-9. Well known personalities, particularly those who regularly participate in Russian political talk shows are claiming that the coronavirus is not at all scary or threatening.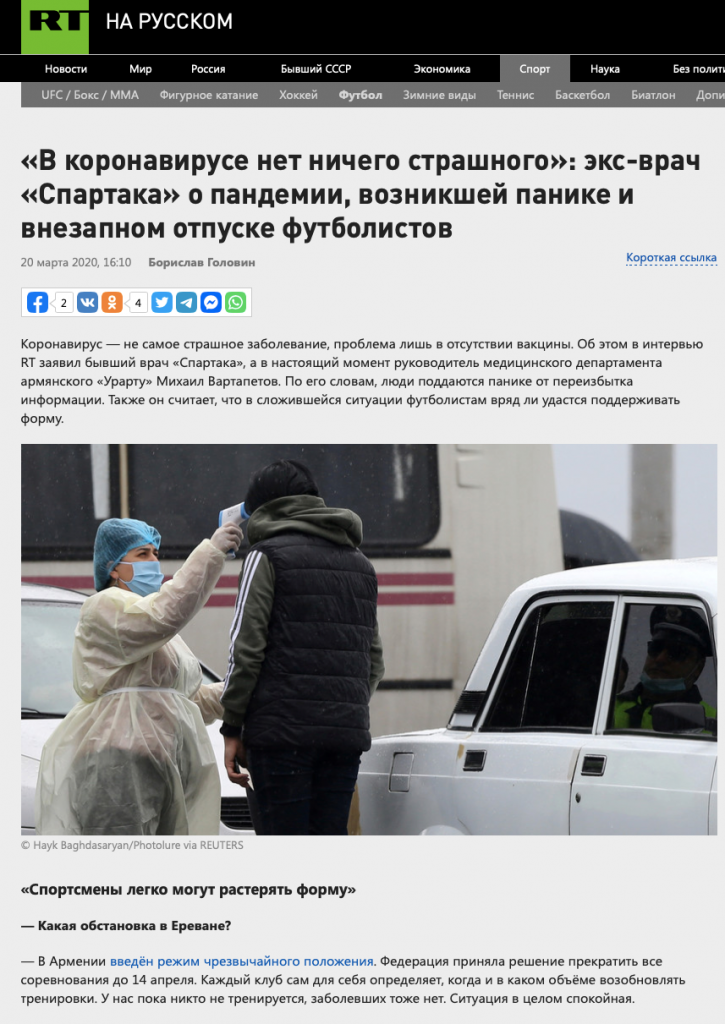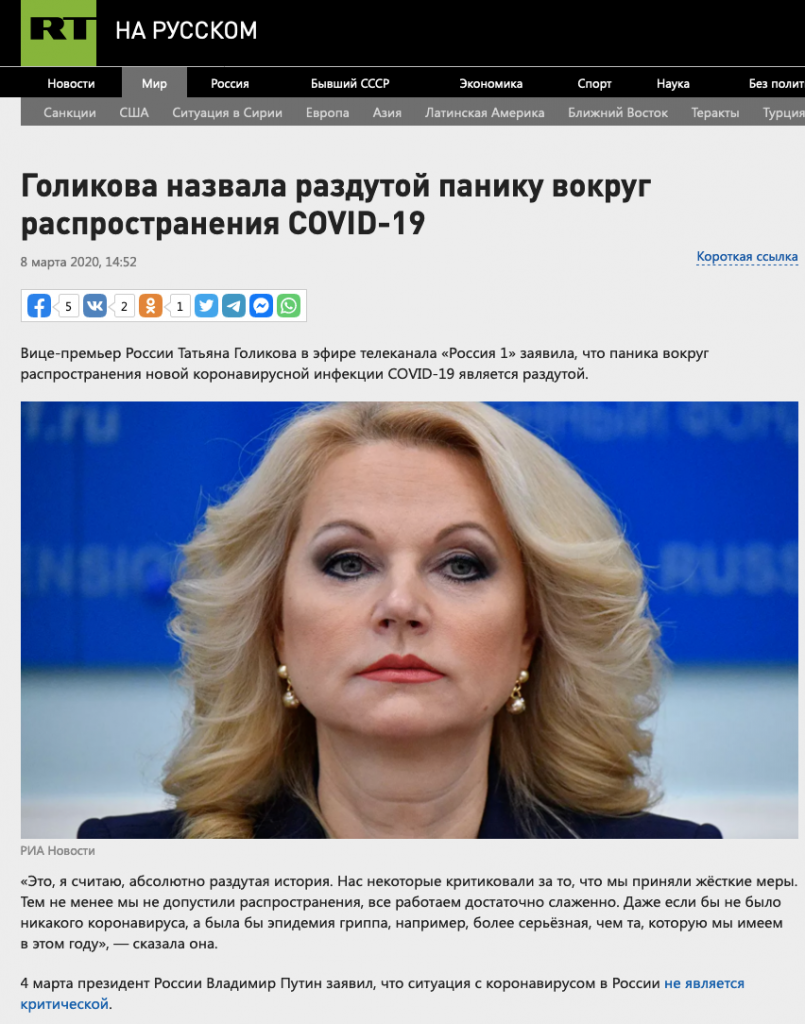 According to the World Health Organization while the majority of coronavirus infections results in a relatively mild illness, one out of five infected people will need hospitalization. Unlike the seasonal flu, because of its virulent infection rate COVID-19 has suspended flights, created a global economic crisis and become the main news topic around the world.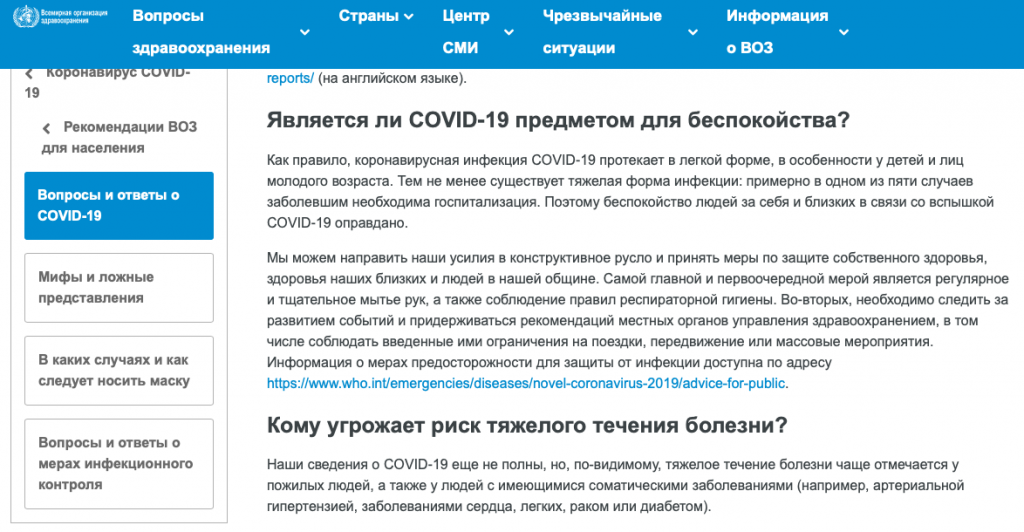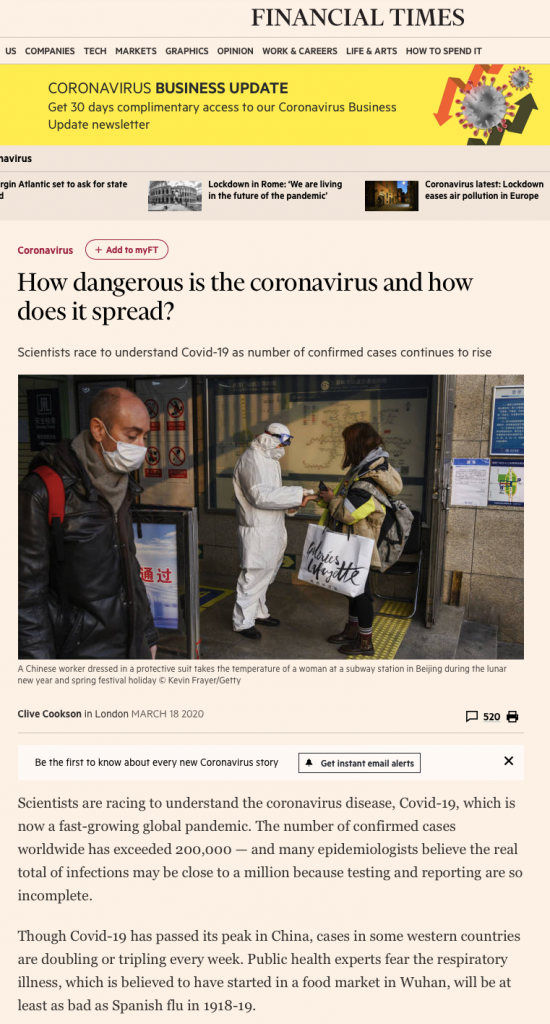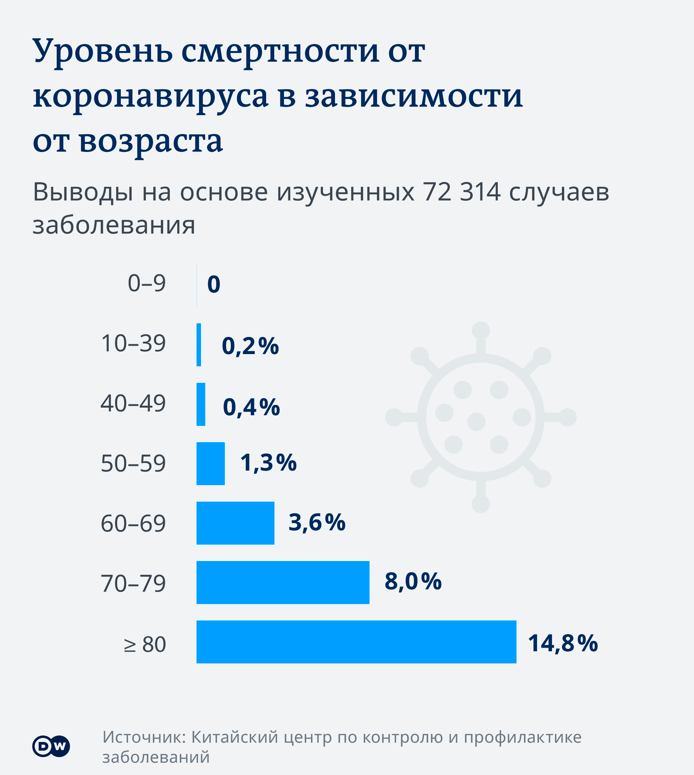 "There is nothing terrifying in this coronavirus. This is a common viral infection similar to those we have all been ill with many times. But this information onslaught causes panic amongst people and amongst governments. Influenza is an even more serious illness but we have learned to fight it" said former Moscow Spartak football club doctor Mikhail Vartapetov.
On March 8 while appearing on Russian state television channel Rossia 1, Deputy Prime Minister Tatiana Golikova said the panic around the spread of the new coronavirus is blown out of proportion.
According to the World Health Organization, although COVID-19 is generally mild especially among children and young adults, there is still a severe form of the infection. "In about one out of five cases, patients need hospitalization. Therefore, the concern of people for themselves and their loved ones in connection with the outbreak of COVID-19 is justified," WHO informs.
According to current data (March, 2020), a more severe form of the disease is more often observed in older people, as well as in people with existing diseases such as arterial hypertension, heart disease, respiratory illnesses, cancer or diabetes).
The mortality rate from COVID-19 is approximately 3.4% worldwide. The usual mortality rate for influenza is less than 1%. Furthermore, the new coronavirus causes much more severe complications than the flu.