Russian social media was abuzz with stories on August 27 featuring a photograph on the Hollywood Walk of Fame bearing the name of Ukrainian film maker and Kremlin political prisoner Oleg Sentsov with the hashtag #FreeSentsov. While this would have been an effective way to promote Sentsov's cause for his release from Russian captivity, the photo and the story are a fake. Nevertheless several Russian sites, blogs and forums republished the fake.
https://twitter.com/ActuallyUSA/status/1034084595728375810
https://twitter.com/openrussiateam/status/1034052529124986880
The Hollywood Chamber of Commerce is responsible for commemorating great show business figures by  installing stars on the Hollywood Walk of Fame. Responding to StopFake's query about the star, Ana Martinez, the Chamber's vice president of media relations, said the photograph of the Sentsov star was a fake and no such star had been installed on the Walk of Fame.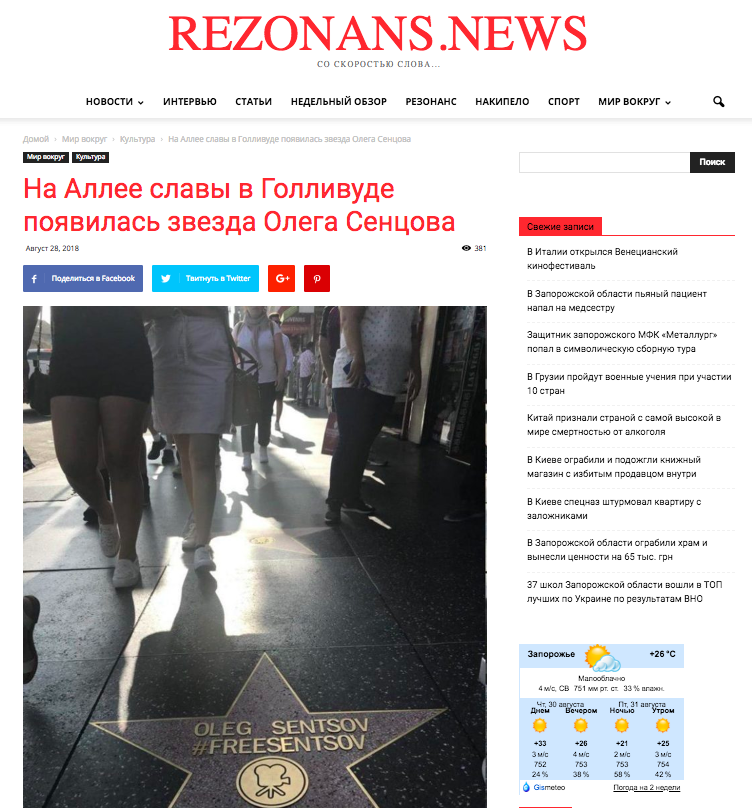 The real stars on the Walk of Fame, such as Quentin Tarantino's star installed in 2015, feature a film camera on a black background and flat lettering, the fake Sentsov star features a golden background.
The official Hollywood Walk of Fame web site announces each new star installation. New unveilings are always popular media events done with pomp and circumstance. There is no record of any such event involving the alleged Sentsov star and a search of the Walk of Fame web site does not yield any results.
The last celebrities to receive Walk of Fame stars were singer-songwriter Weird Al Yankovic and television actor Eric McCormack.
The Hollywood Walk of Fame includes more 2600 stars and celebrities.
Anyone can satisfy their vanity and have a Hollywood Walk of Fame type star made, such as the one available on this site.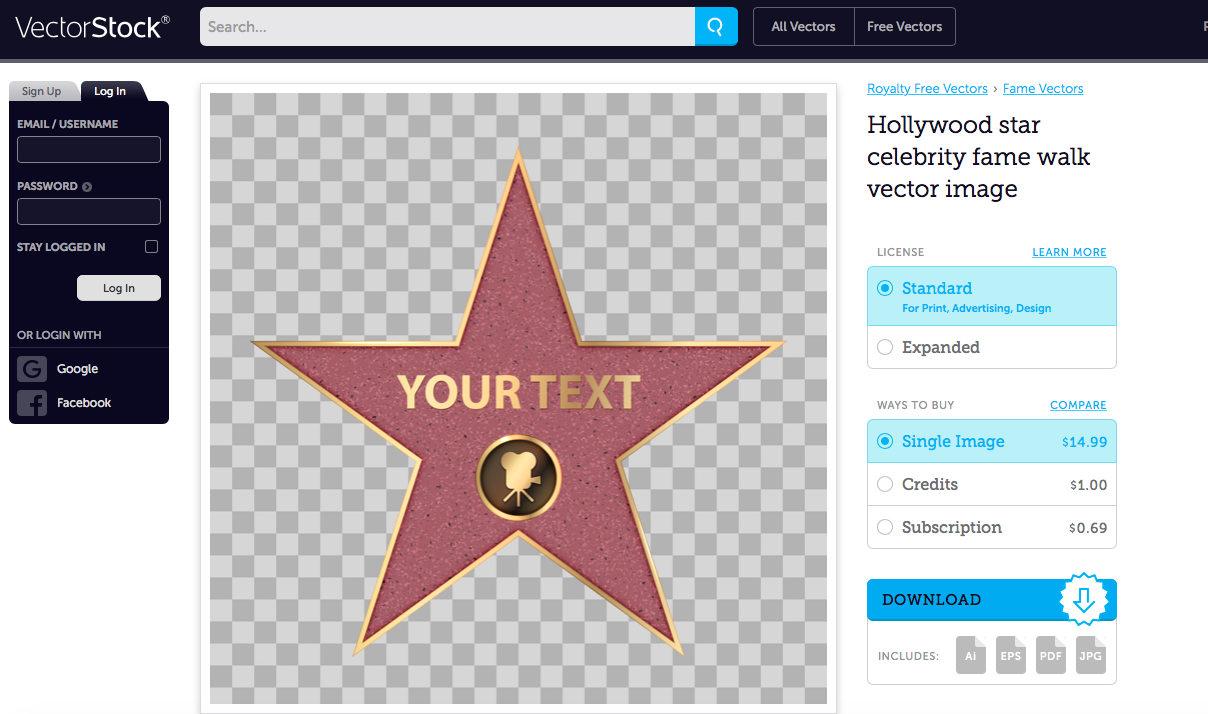 Oleg Sentsov is a Ukrainian filmmaker from Crimea. He was arrested after Russia annexed Crimea in 2014 and charged with terrorism and is currently serving a term of 20 years. Sentsov has been on a hunger strike for more than 100 days.