The Russian television network Zvezda has falsely reported that the OSCE Special Monitoring Mission to Ukraine has confirmed the bombardment of Donetsk's Kuibyshevskyi district by the Ukrainian army.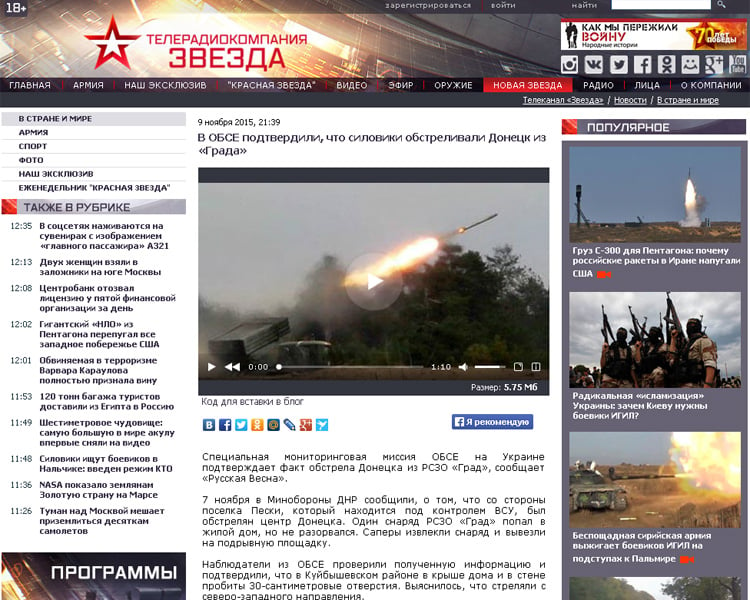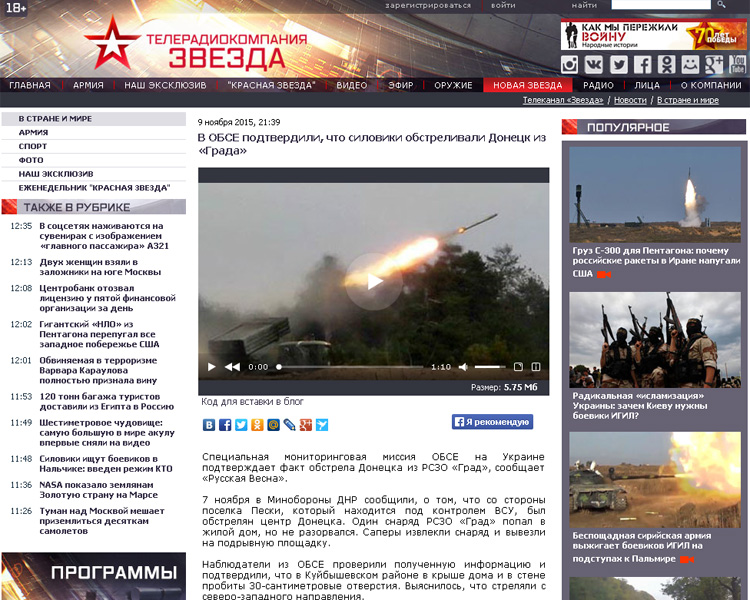 The article states: "The OSCE observers checked all information received [from the self-described Ministry of Defense of the Donetsk People's Republic] and confirmed that a house in Kuibyshevskyi district had 30 cm holes in the roof and wall. It turned out that the projectile had come from a north-westerly direction."
The information was then spread by other media.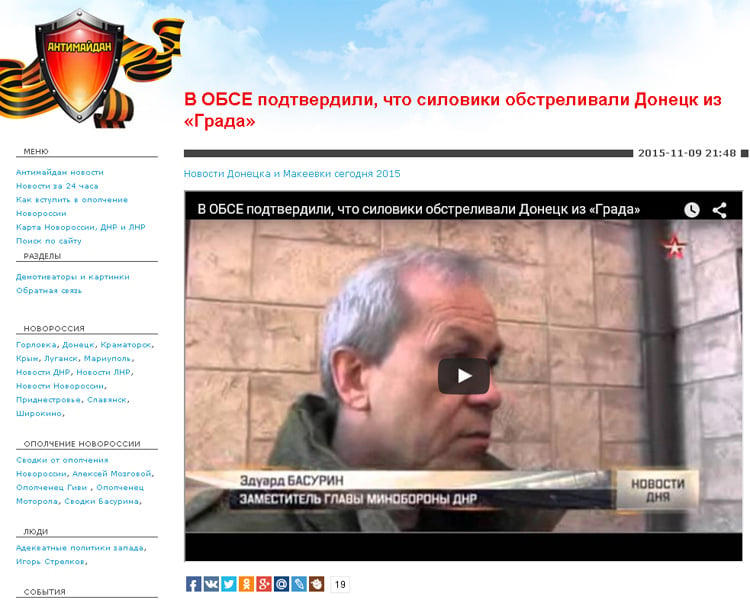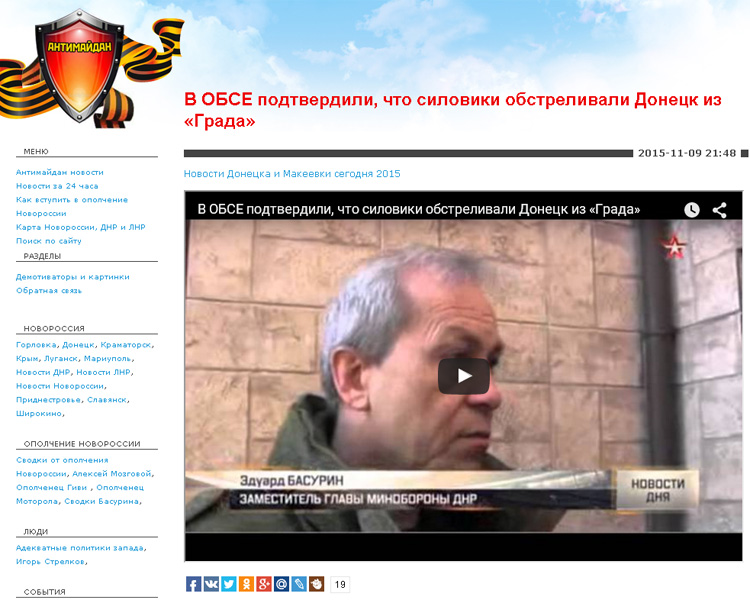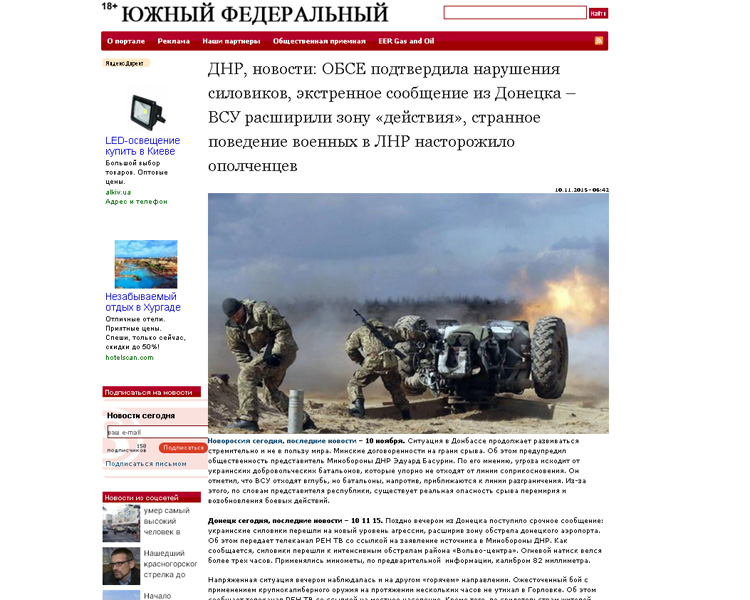 In fact, the OSCE report only describes the direction of the bombardment and confirms the damage to the house. It makes no claim that it was the Ukrainian Army that shelled that particular district and house.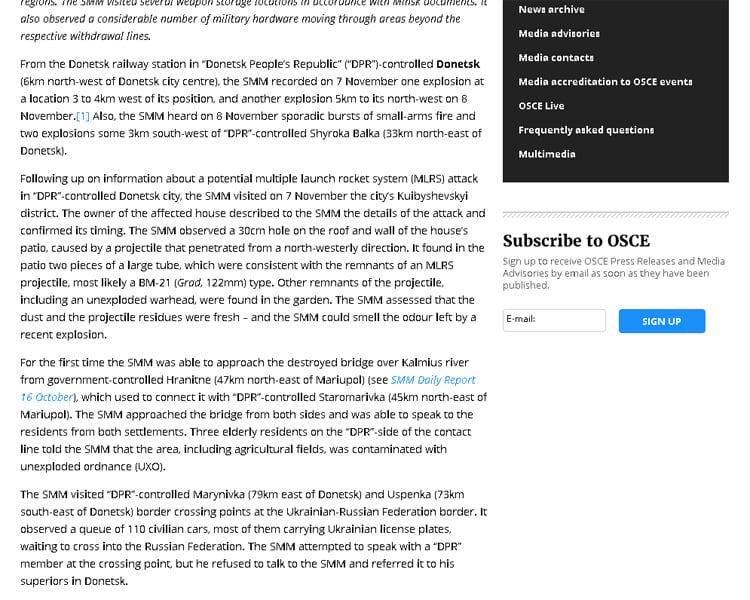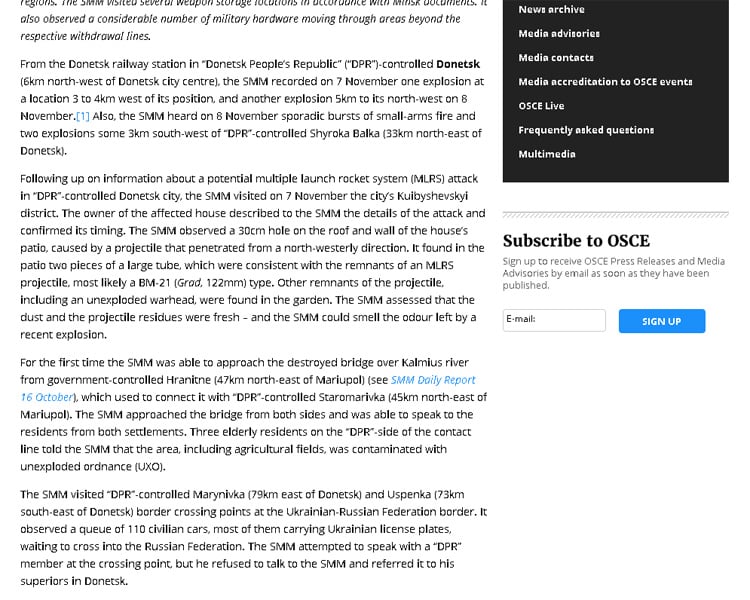 Part of the Kuibyshevskyi district is under control of pro-Russian militants, and the OSCE did not identify who had shelled the area.