Contract between Ukraine and Peru remains valid and mutually beneficial
Lenta.ru, RIA Novosti, Vzglyad, AviaPort,  Regnum and others are disseminating fake stories claiming that Peru's Interior Ministry has suspended its contract with Ukraine for the purchase of Antonov AN-17aircraft for its national police.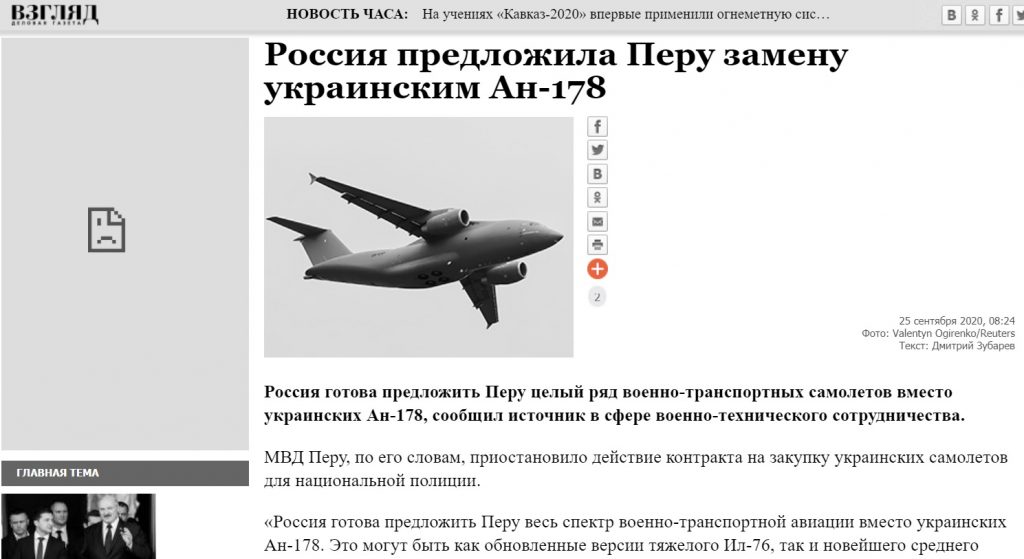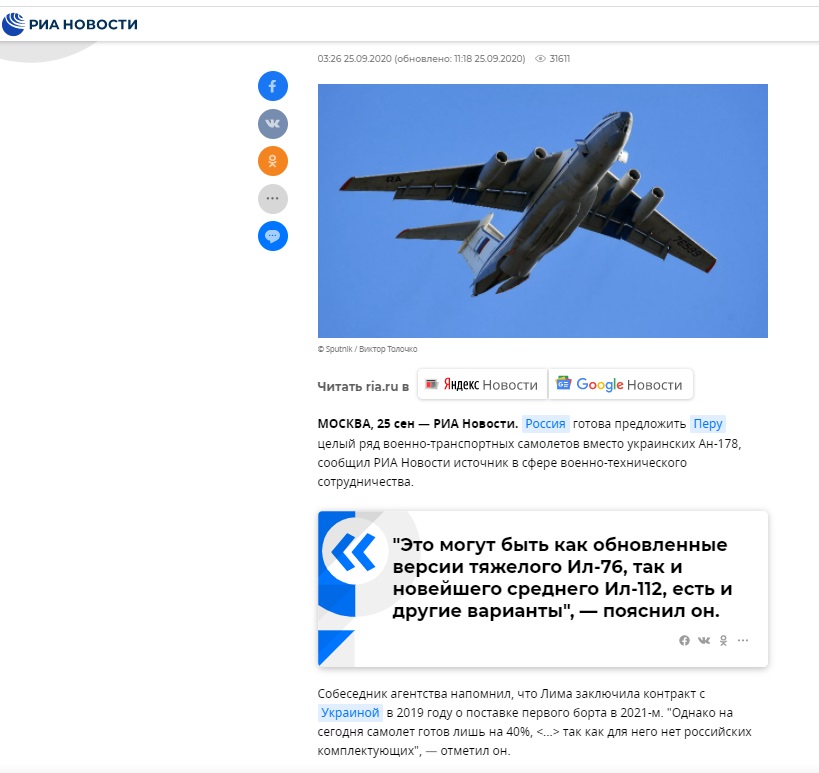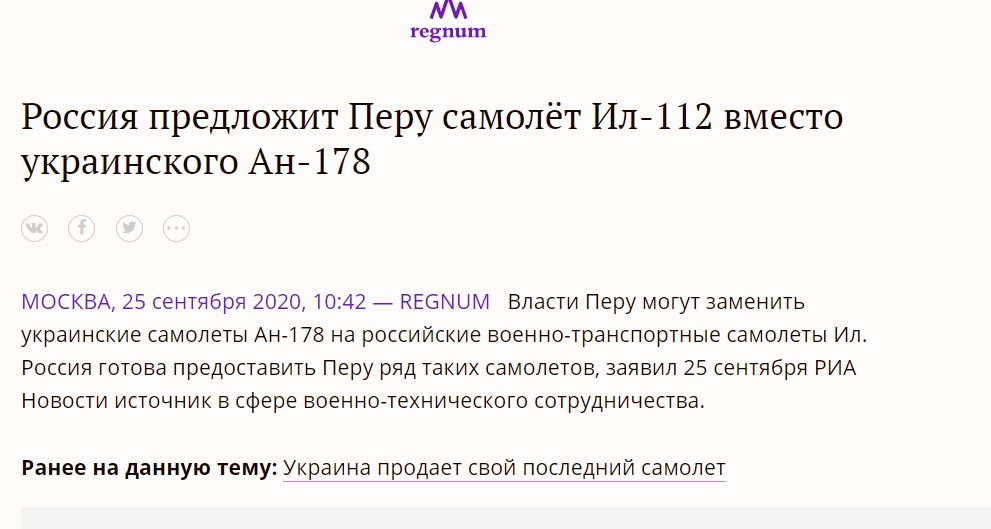 The publications cite an anonymous military source who claims that the aircraft which is to be delivered in 2021 is presently only 40% complete, and its assembly is extremely problematic because Ukraine lacks Russian components for the plane.
The anonymous source has a perfect solution to this impending problem however: Russia will save the day and sell its own aircraft to Peru as Ukraine has misinformed the Peruvian leadership, promising there would be no problems with Russian component parts, the lack of which would be compensated through broader cooperation with European and American partners.
StopFake asked the Antonov company to confirm or deny these Russian media claims.
In a statement Antonov said the company was continuing work on the AN-178 construction on schedule. The frame assembly was completed at the end of August and previously used Russian components had been replaced by Ukrainian designed and manufactured parts.
SpetsTechnoExport, the state company which signed the contract with the Peruvian Interior Ministry for the plane sale also told StopFake that the contract was continuing to be fulfilled.
"This contract continues to be valid and mutually beneficial. Claims that the contract is suspended are simply not true," SpetsTechExport assures.
Ukraine won the contract to produce the An-178 aircraft for Peru in 2019, beating out an Italian company and Airbus in a $65 million deal.