On June 3, the portal "Novini Rosii" (English: News of Russia) published an article called [English: "Backbone of National Guard: ultras and Right Sector"]; this article is accompanied by a photo with the caption [English: "recruitment of volunteers to the 'Azov' battalion"]. In the article itself, the writer doesn't even mention ultras or Right Sector; the writer contemplates the idea that war in Ukraine benefits oligarchs.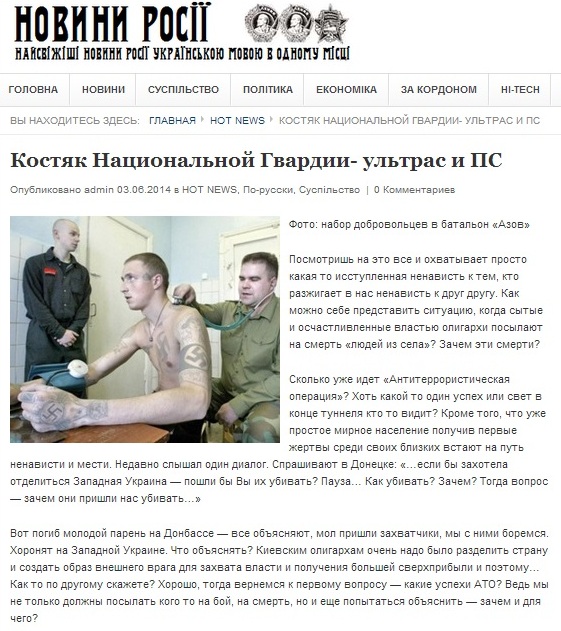 The photo spread across social media sites.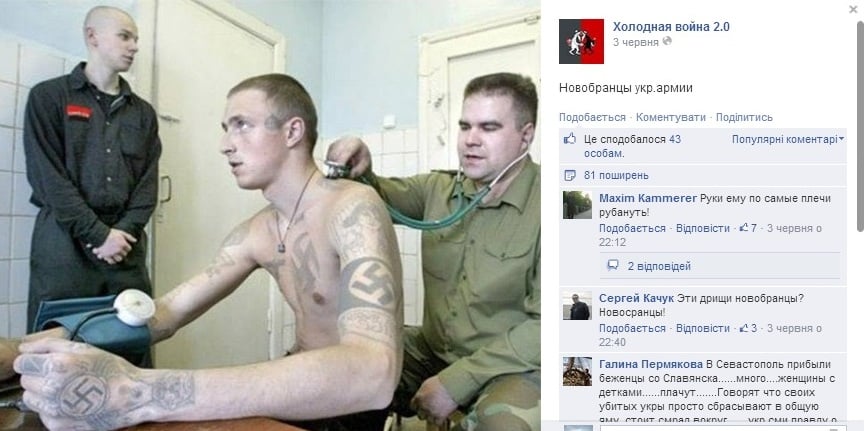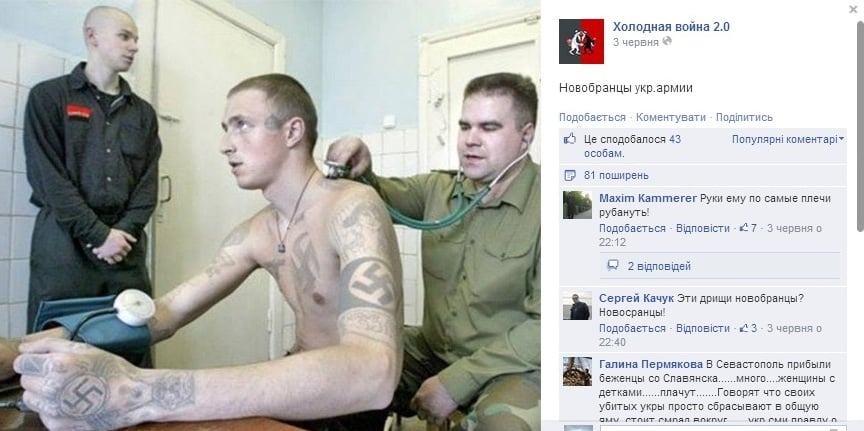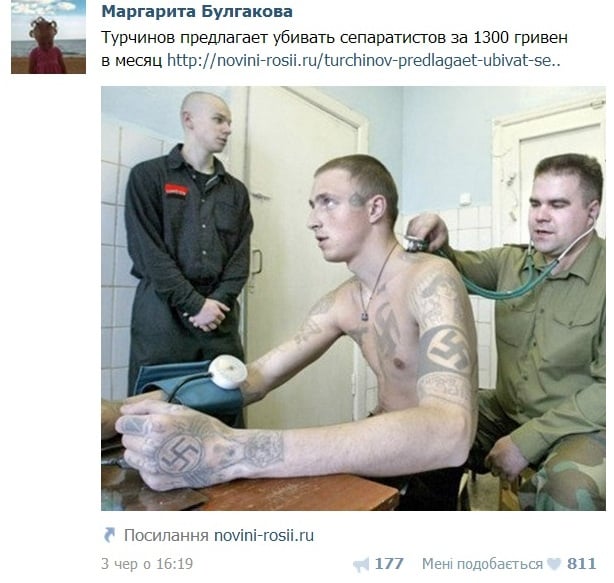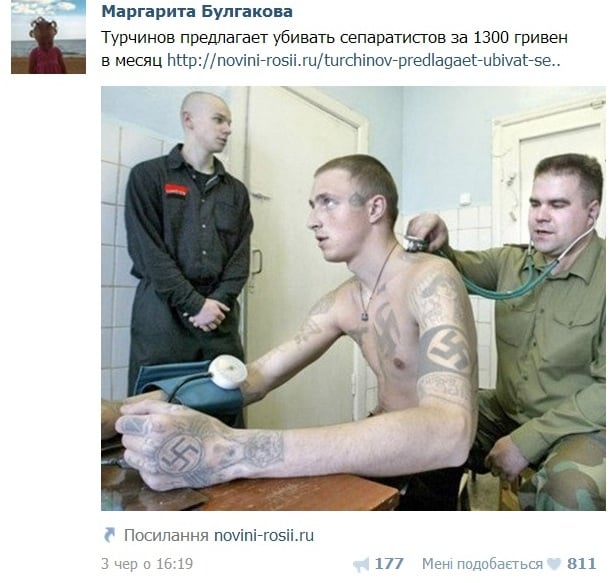 However, the given photo has no relation to the "Azov" battalion or Ukrainian army volunteers. This photo appeared on the portal Yourdailymedia in 2005, in a collection of photos containing Nazi markings. But on this photo one of the men doesn't have the badge of the Right Sector; the creators of the fake have added it in using Photoshop.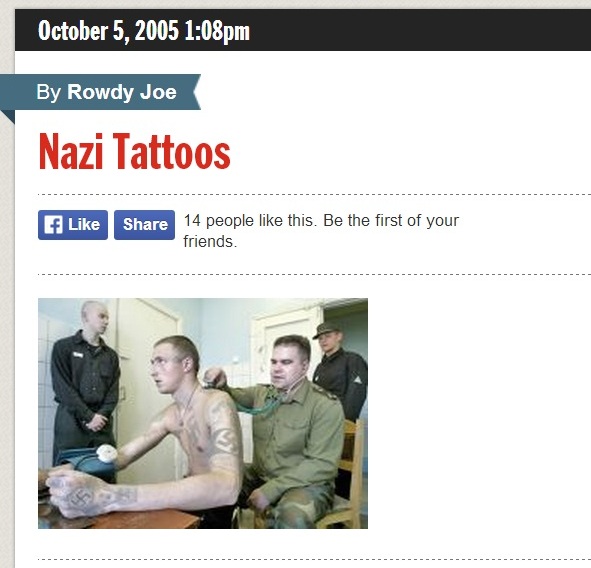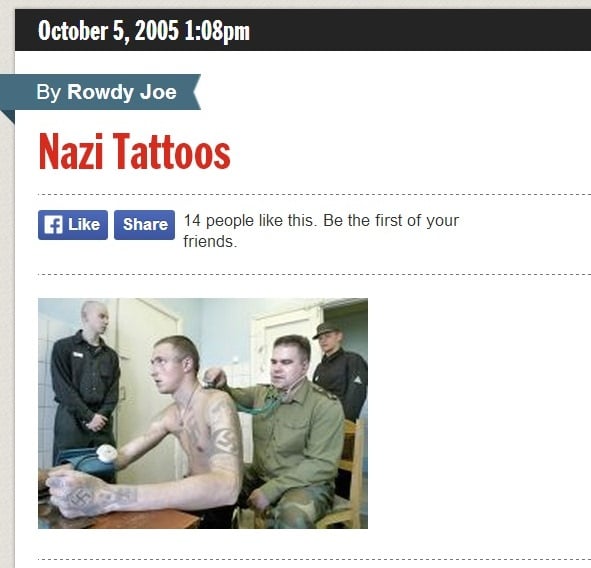 Reminder: "Azov" battalion is a special unit of the Ukrainian Ministry of Internal Affairs, formed for the purpose of fighting illegal armed gangs in Donetsk region. The battalion is based in Berdyansk, and was created in April of 2014. Majority of the battalion's soldiers are "self-defence men" from the Maidan and Auto-Maidan.