Many Ukrainian and Russian sites featured a story this week about a Ukrainian schoolgirl who was allegedly attacked and beaten by fellow students in the Polish port city of Gdansk. Many publications claimed the girl was also verbally insulted and called a Banderite whore, referring to the Ukrainian nationalist leader Stepan Bandera. The source for this fake was a video posted to Facebook by a young woman called Marika Pytlewska.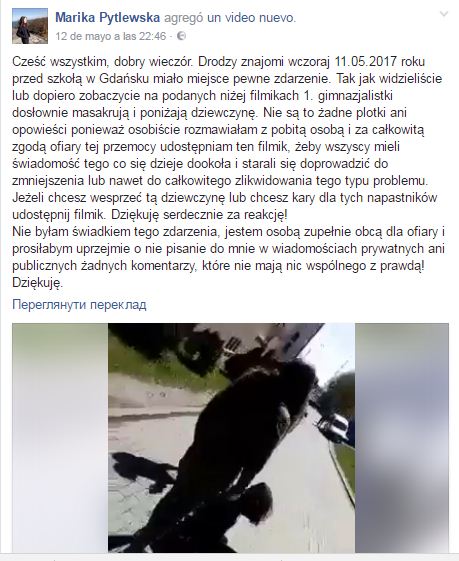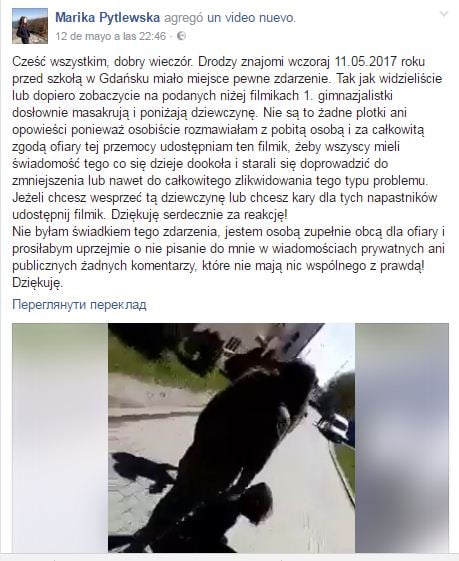 In her post Pytlewska says she is posting the video to raise awareness about youth violence and to support the assaulted girl. She never mentions the girl's nationality, or anyone's nationality for that matter.
Ukrainian television station ZIK carried this fake story on their website as did the UNIAN press agency, the newspaper Vesti, the Russian sites Federal Press, Strana, Vedomosti, and many others also disseminated this fake.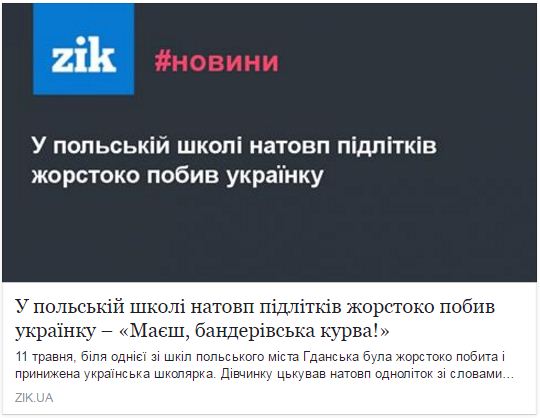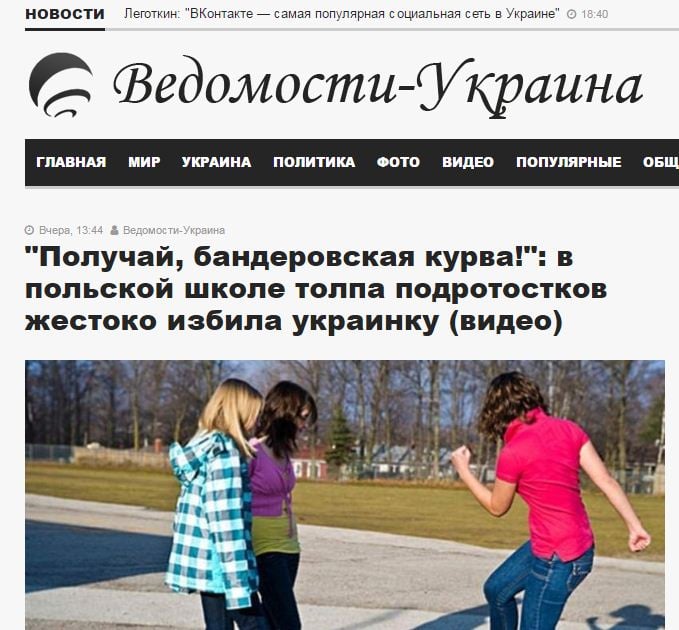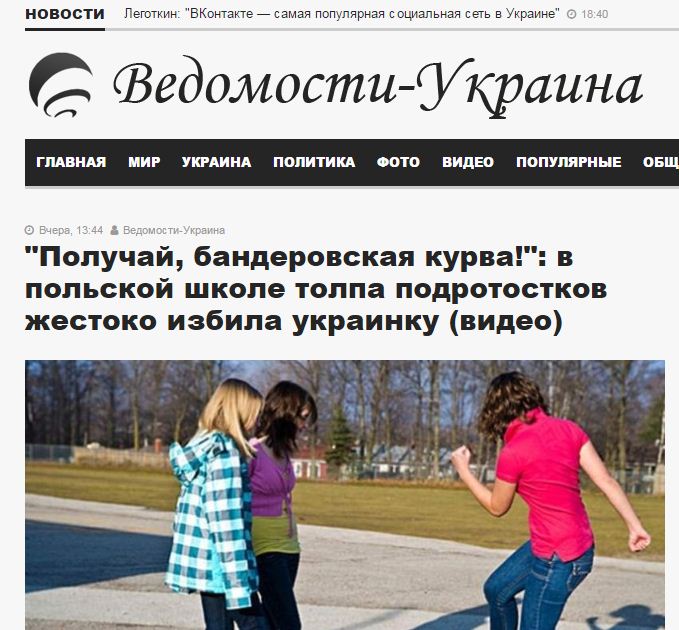 Many Ukrainian sites, such as ZIK, UNIAN and Hlavkom changed their stories when they learned that the original story was a fake.
A high school girl was indeed assaulted by her classmates in Gdansk, however she was not Ukrainian. The fight was reported in Polish media,  but none of the stories claim that the victim of the attack was Ukrainian. The girls involved in the fight are known to the Polish police, this is the third such fight they were involved in.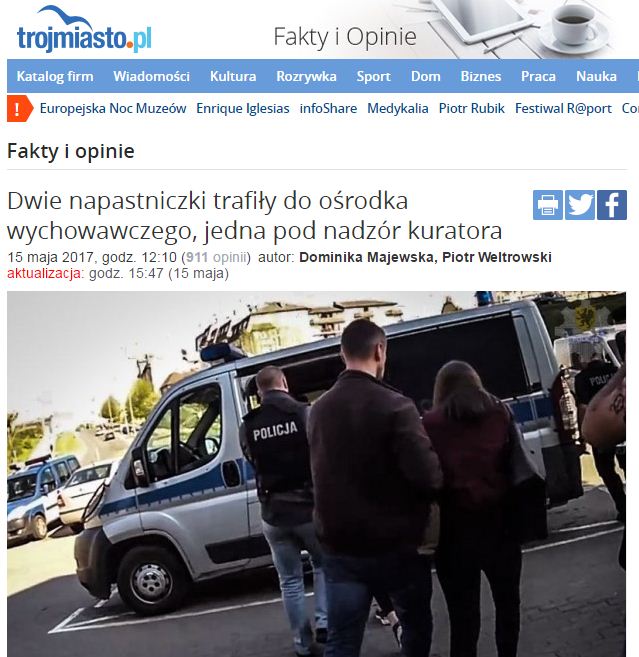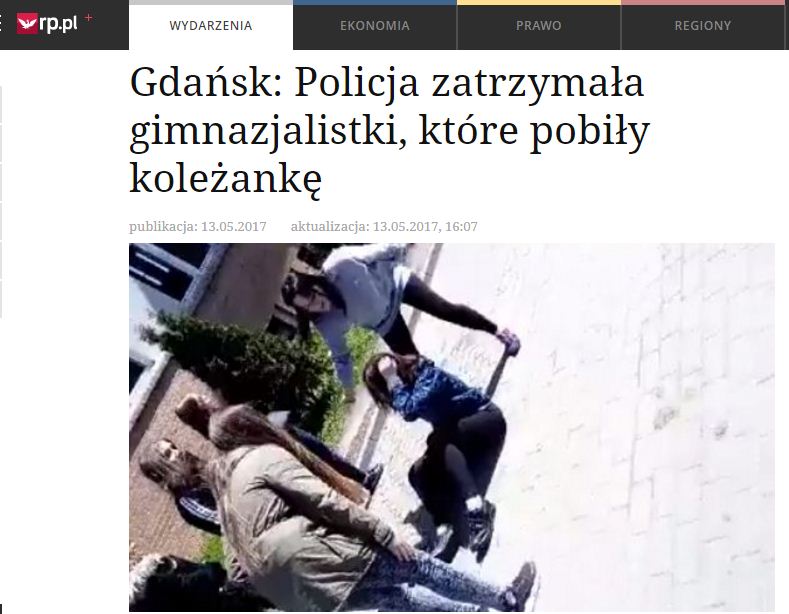 Several Polish journalists pointed out that Russian media claims that the victim of the attack was Ukrainian was a fake (Michal Marek,  Pawel Bobolowicz, Marek Sierant) writing that such disinformation is dangerous and damages Ukrainian Polish relations.
According to Polish news reports, the teenagers who attacked their fellow student were detained by the authorities and will be charged with assault.