Russia's NTV channel published a news story claiming that a greeting from "bloody" Poroshenko to the city of Donetsk outraged city scores of people on social media. These outraged residents are really social media accounts of people living in Russia or fake accounts created just for trolling.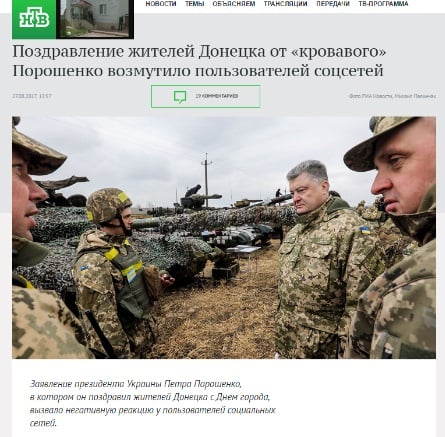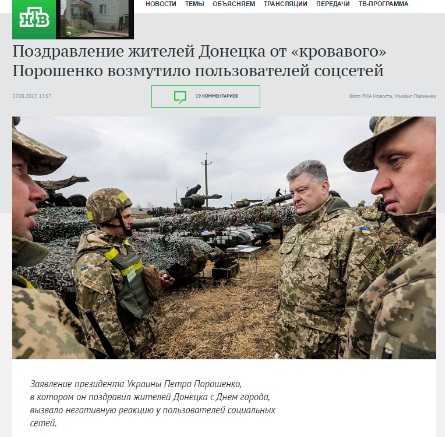 Donetsk celebrates its city holiday on August 27. On that day President Poroshenko's Facebook page featured a greeting to the city residents, telling them Ukraine had not forgotten them and was fighting to return their city to Ukraine.
NTV presented posts from fake and Russia based accounts as angry and negative reactions to President Poroshenko's greeting on Donetsk City Day.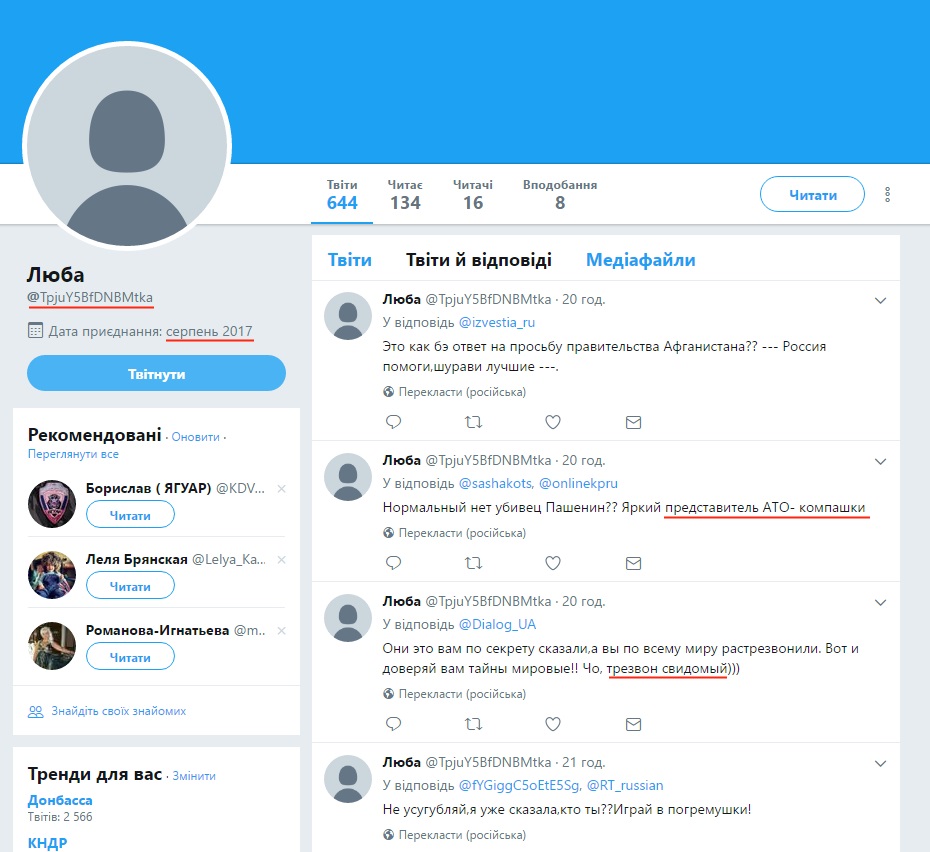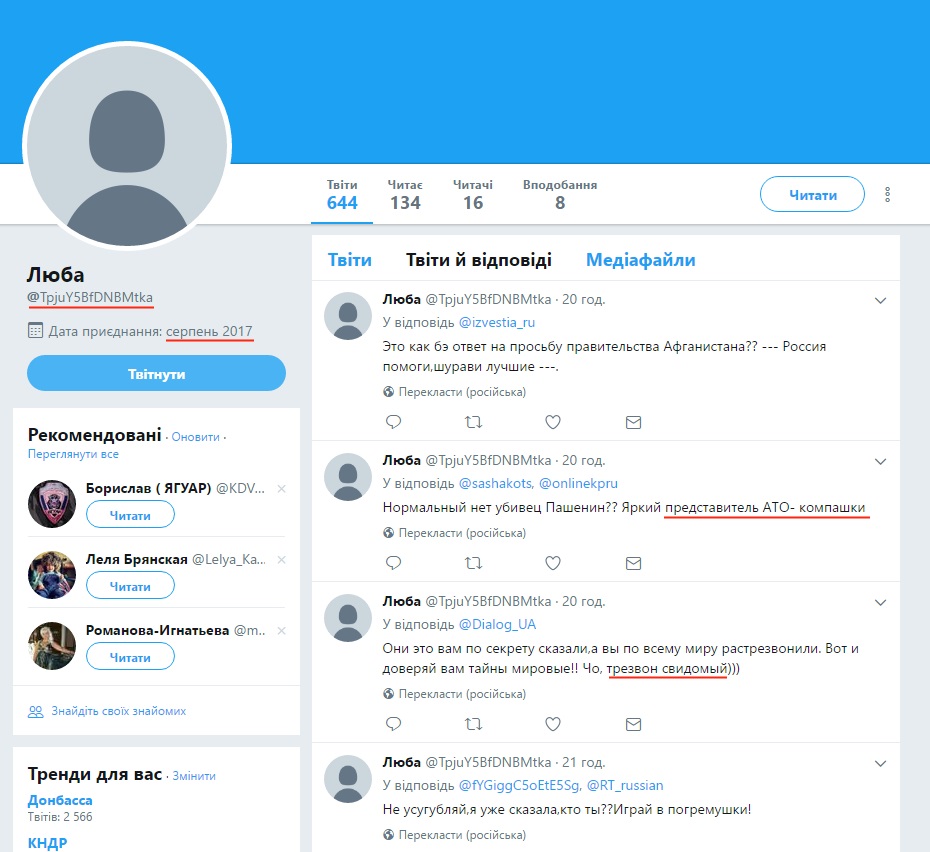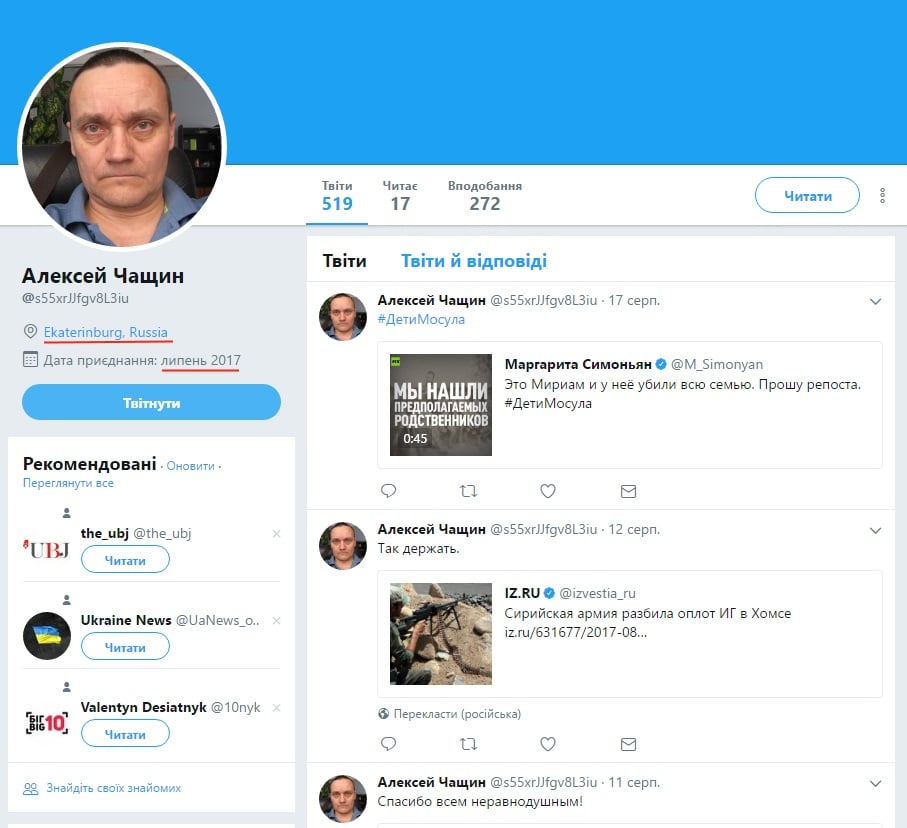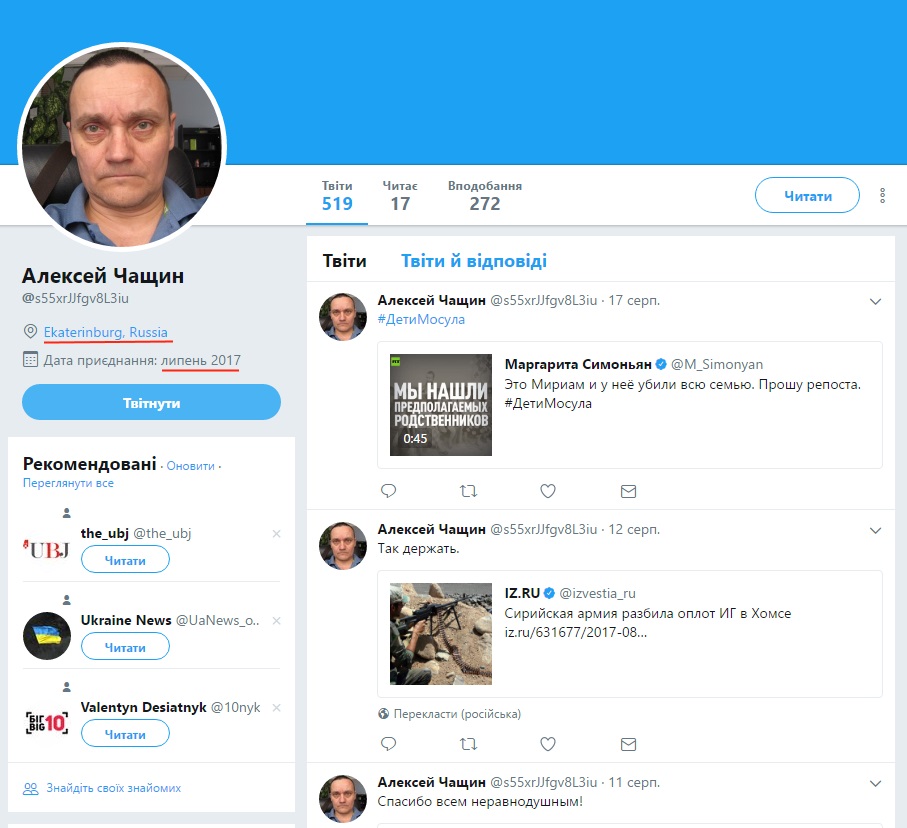 Some of the accounts that NTV presented as those of Donetsk residents were created only a few days ago, they have no personal information, no profile photo and the timeline is filled with aggressive comments about Ukraine. Other accounts are based in such Russian cities as Yekaterinburg and St, Petersburg.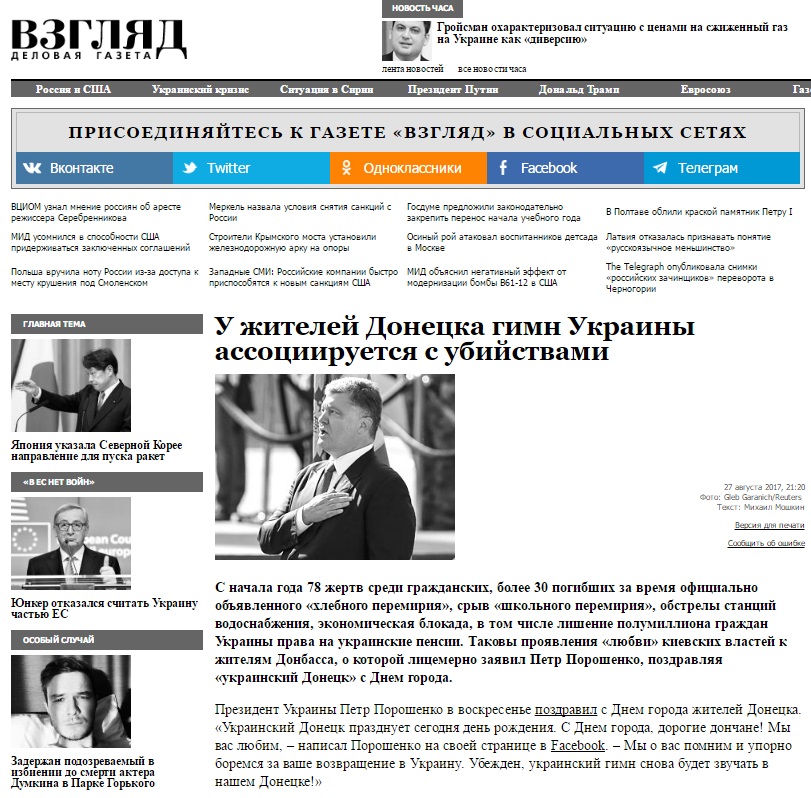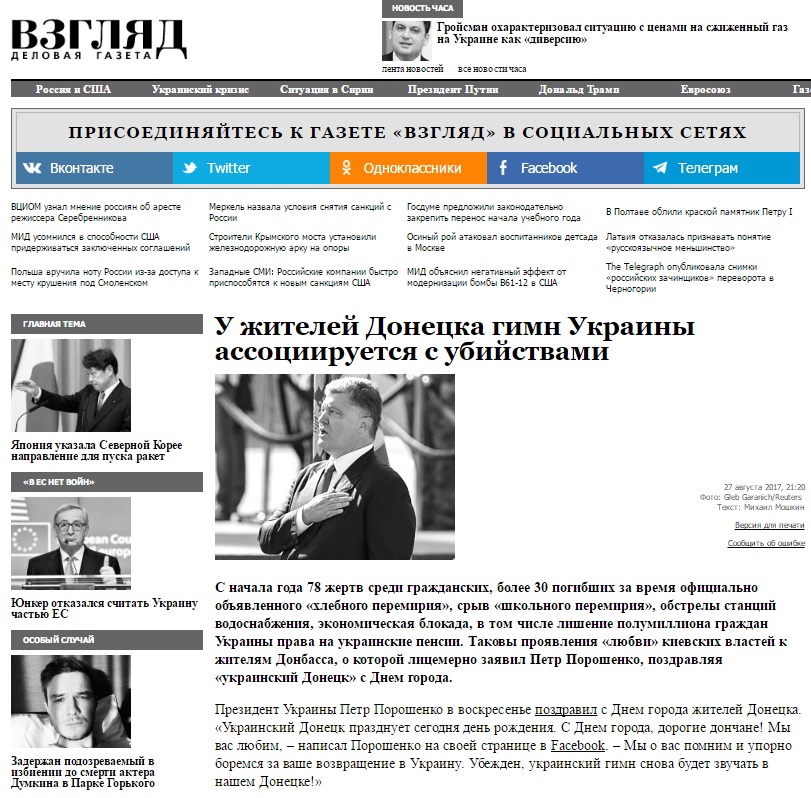 The Russian newspaper Vzglyad also criticized Poroshenko's Donetsk city day greeting and accused him of trying to destroy the people of Donbas.